Company Profile
The story of Globe Electric is a deep legacy of innovation whose bright spark took place in 1932. Since then, The Creative Energy Company has grown to establish itself as an inventive outfit of passion, dedication and drive. We owe our longevity to our constant re-thinking of how to elevate the ordinary to the outstanding, developing products tailored to the needs of our retailers, partners and consumers. There is no secret: we are fully devoted to doing what we love. This is our Story.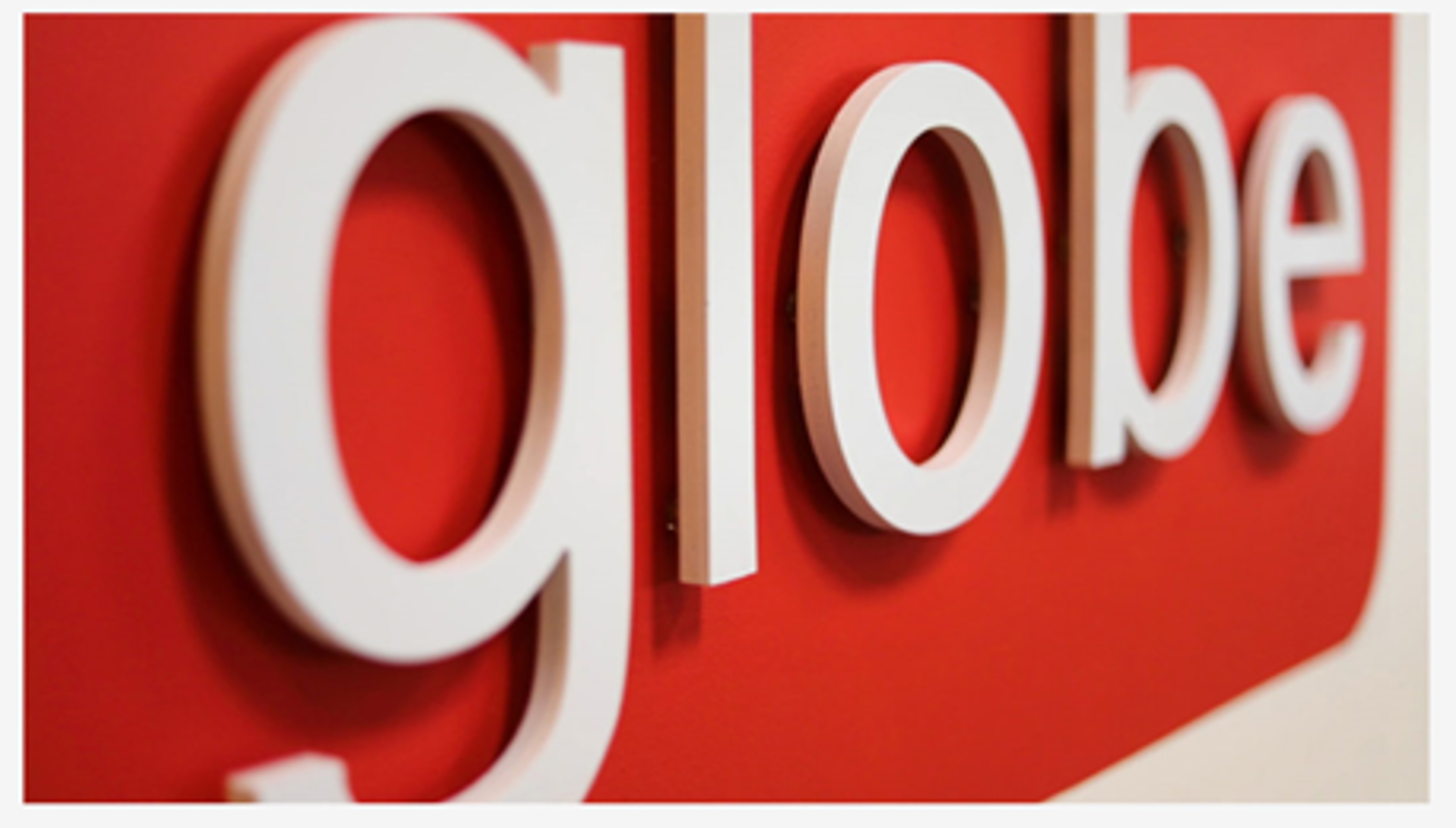 image
Requirement Description
By 2020, there will be more than 8 billion internet-connected devices in the world, according to relevant statistics. These smart devices cover every aspect of daily life, collect and process information, and provide users with high-quality life experience. Based on this background, Globe has the requirement of upgrading the traditional products to smart ones.

image
Tuya Proposed Solution and Architecture
Tuya worked closely with Globe to make the product intelligent, do the data and operation management, provide users with better personalized services, and improve user experience through Tuya IoT platform.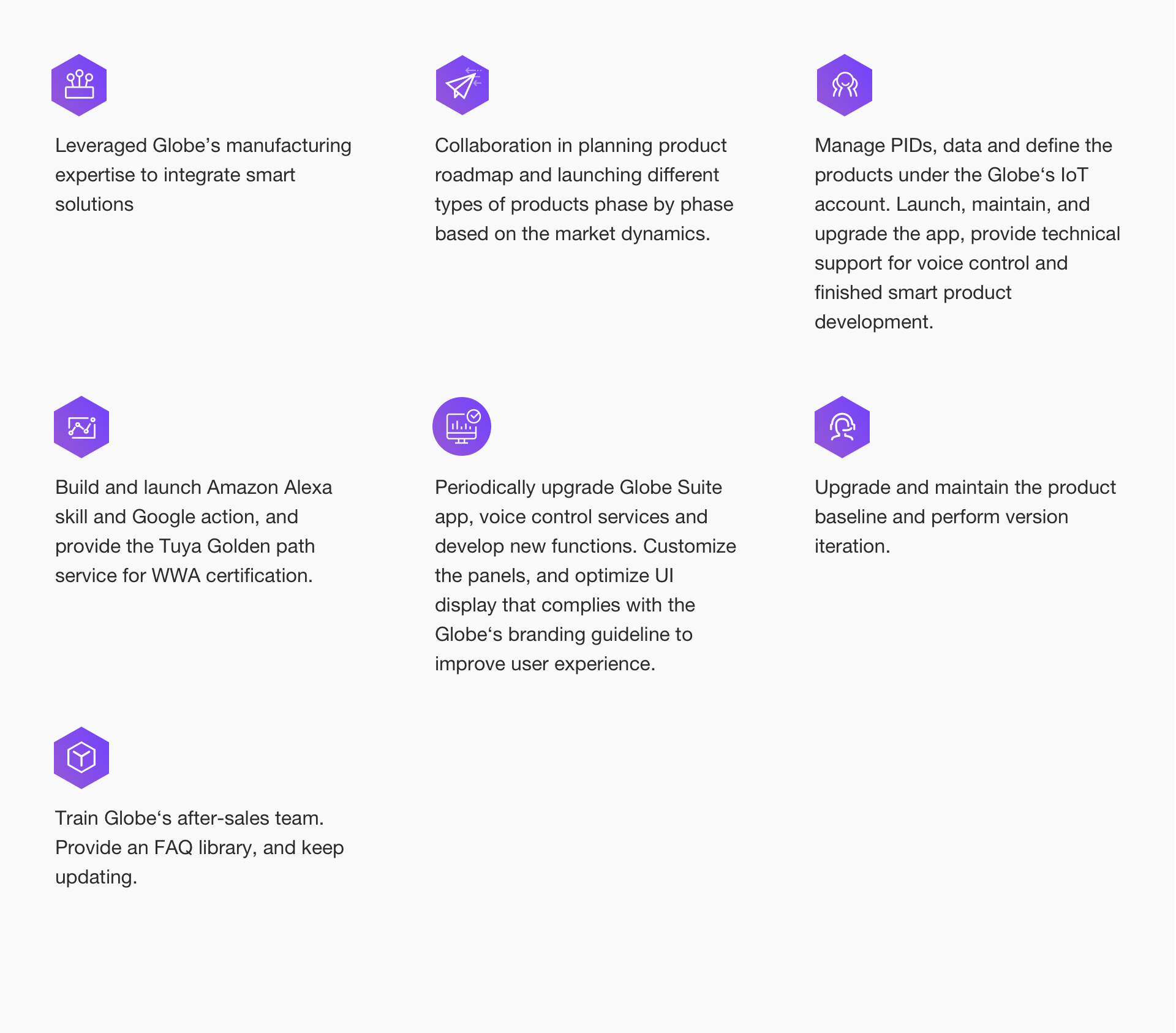 image
Tuya Cloud Power
The Tuya cloud service system is the core of Tuya's IoT solution, which determines the globalization speed of intelligent services and user experience. IoT cloud services of Tuya cloud platform are available in nearly 200 countries and regions around the world, and the cloud services outside China are provided by AWS. Tuya has three main data centers globally—Oregon, U.S.A. Hangzhou, China and Frankfurt, Germany. Tuya also has multiple IoT acceleration nodes that help the Tuya IoT platform provide high-quality localization services to global customers.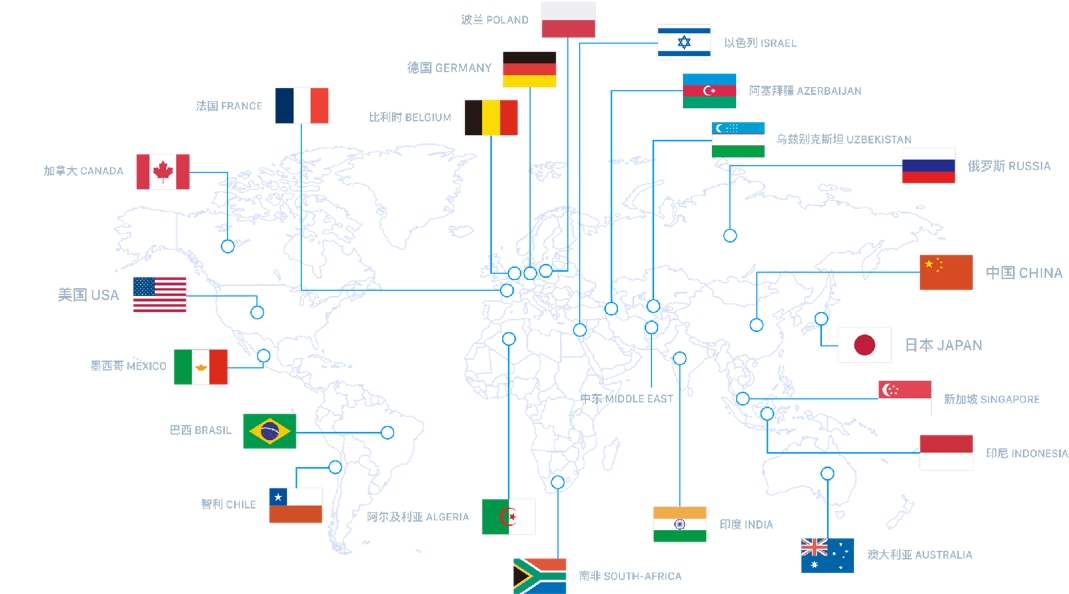 image
AWS Services Used in the Project
The intelligent hardware and mobile app of the solution use the Amazon Route 53 service as the unified domain name service for cloud access. Requests to the application gateway service on EC2 are processed by the Network Load Balancer and Application Load Balancer. Amazon Alexa is used for the Echo voice control, and the back-end application server responds to the voice control requests through AWS Lambda. S3 and CloudFront are used to accelerate requests of the hardware firmware storage and static official website files. Back-end storage uses the high-performance Aurora database, ElastiCache for Redis, and RDS to meet the storage requirements of most application services. EMR provides Hadoop, Flink, and Spark analysis capabilities for data analysis of Tuya Smart IoT. Identify and access management (IAM), CloudWatch, and CloudTrail provide security and management for AWS Cloud.
Benefit
Globe achieved successful transition of manufacturing from traditional products to intelligent ones, occupying more market share in North America and assisting customers to enter large selling channels, retailers in North America.