Tuya services involved: AI + IoT Modules, apps, cloud services and access to third-party voice platforms.
Company Profile
JEM Accessories, Inc., the parent company of Xtreme Cables, is a privately held corporation specializing in the manufacturing of accessories for home theater, mobile devices, home automation, and computers. Since its inception in 1999, Xtreme has grown in correlation to the high demands of an ever-evolving electronics industry.
With many years of experience in the electronics industry, JEM takes pride in presenting an extensive state-of-the art product line and continuously strives to develop the latest and greatest products that today's technology has to offer.
JEM Accessories is now recognized as a leading global supplier to some of the world's largest distributors and electronics retailers.
Requirement Description
JEM Accessories' has the following requirements for smart home solutions: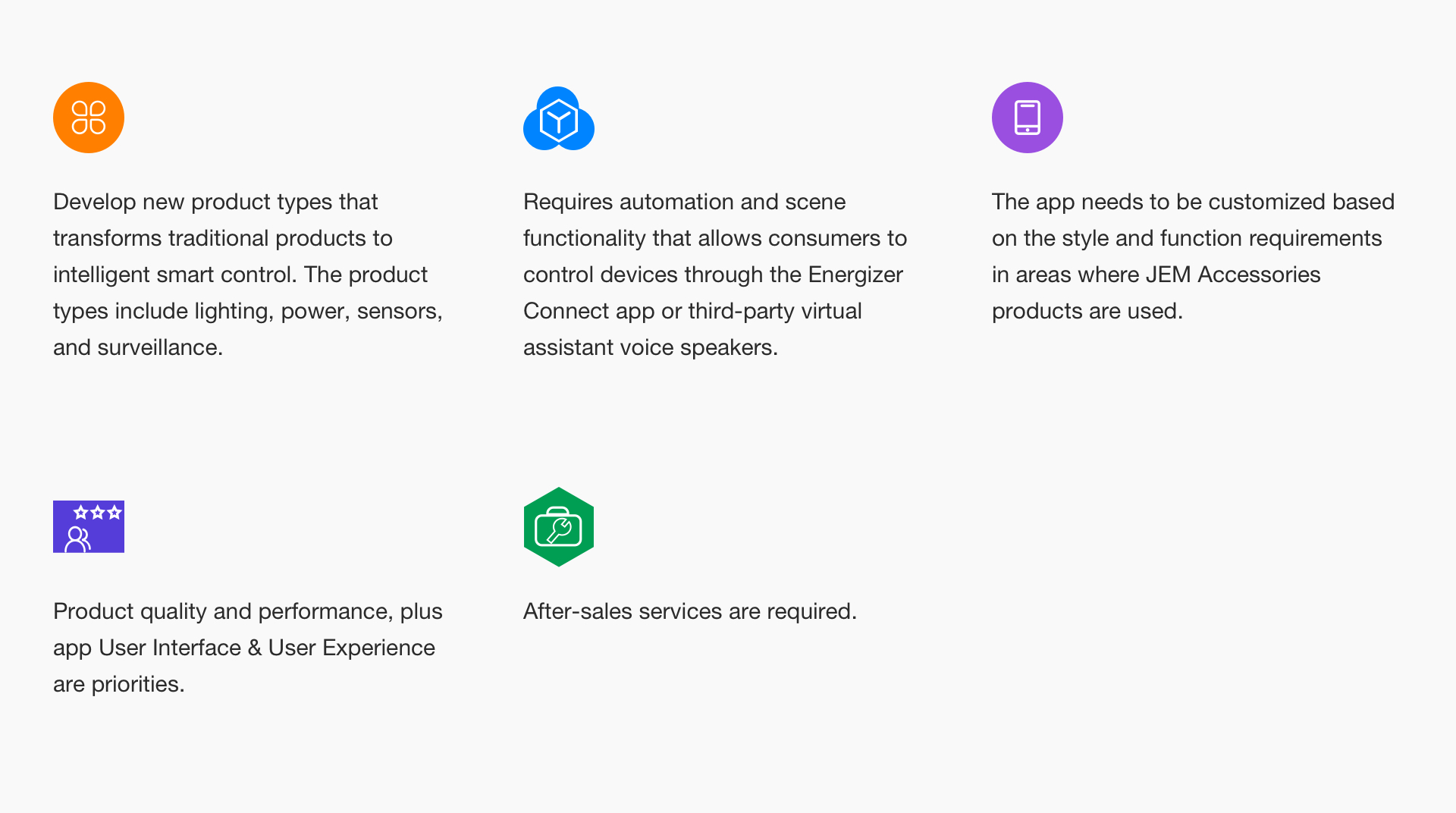 image
Tuya Prepared Solution and Architecture
Tuya Smart provides strong technical support: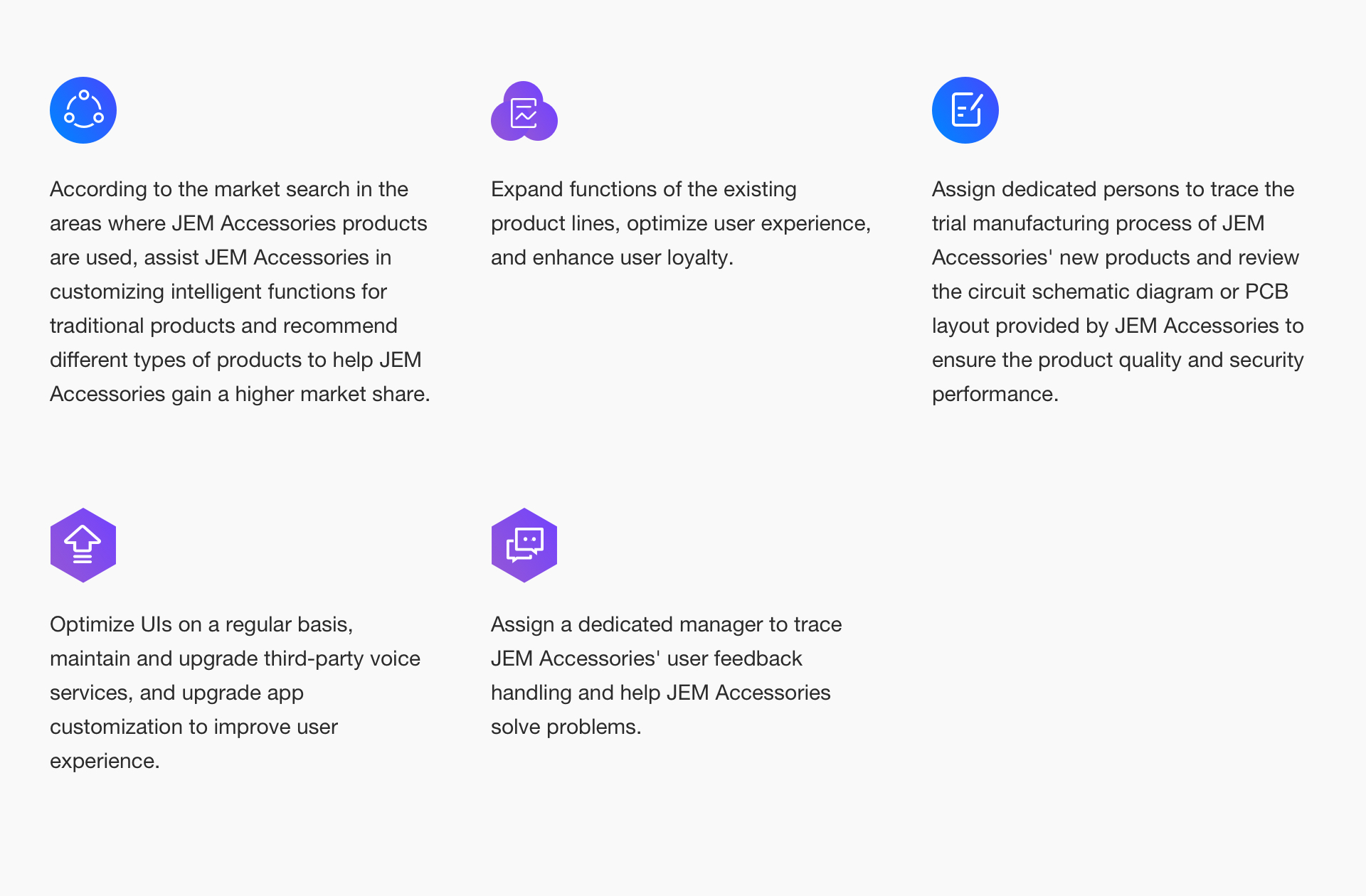 image
AWS Services Used in the Project
The intelligent hardware and mobile app of the solution use the Amazon Route 53 service as the unified domain name service for cloud access. Requests to the application gateway service on EC2 are processed by the Network Load Balancer and Application Load Balancer. Amazon Alexa is used for the Echo voice control, and the back-end application server responds to the voice control requests through AWS Lambda. The video services of Echo Show, mobile app, and IPC are jointly supported by the Echo service and back-end video stream trunking service. S3 and CloudFront are used to accelerate requests of the hardware firmware storage and static official website files. Back-end storage uses the high-performance Aurora database, ElastiCache for Redis, and RDS to meet the storage requirements of most application services. EMR provides Hadoop, Flink, and Spark analysis capabilities for data analysis of Tuya Smart IoT. Identify and access management (IAM), CloudWatch, and CloudTrail provide security and management for AWS Cloud.
Benefit
Tuya has assisted JEM Accessories in achieving business transformation and helped increase the online and offline market share in North America and achieve preset business goals.

image