Konyks is dedicated to providing customized smart home solutions to create secure and comfortable living environments and offer simple, efficient experiences to its users.
Tuya supports this goal by offering AI + IoT software modules, control apps and cloud services.
Company Profile
Smart home startup Konyks is regarded as a rising star in French scientific and technological circles because of its large investment, efficient execution and innovation in the AI and IoT fields. Konyks, along with Smarheater valve brand Heatzy, pet brand Pawbo, surveillance brand Eminent, and computer peripherals brand Ewent, has entered French local telecommunications retail stores Bouygues, Orange, SmartOne, Altice, and DIY, along with retail channels Bricomarché and Mood. In 2019, Konyks plans to enter more retail channels including Leroy Merlin, Auchan, Boulanger, Electro-dépot, Leclerc, Costco and LDLC.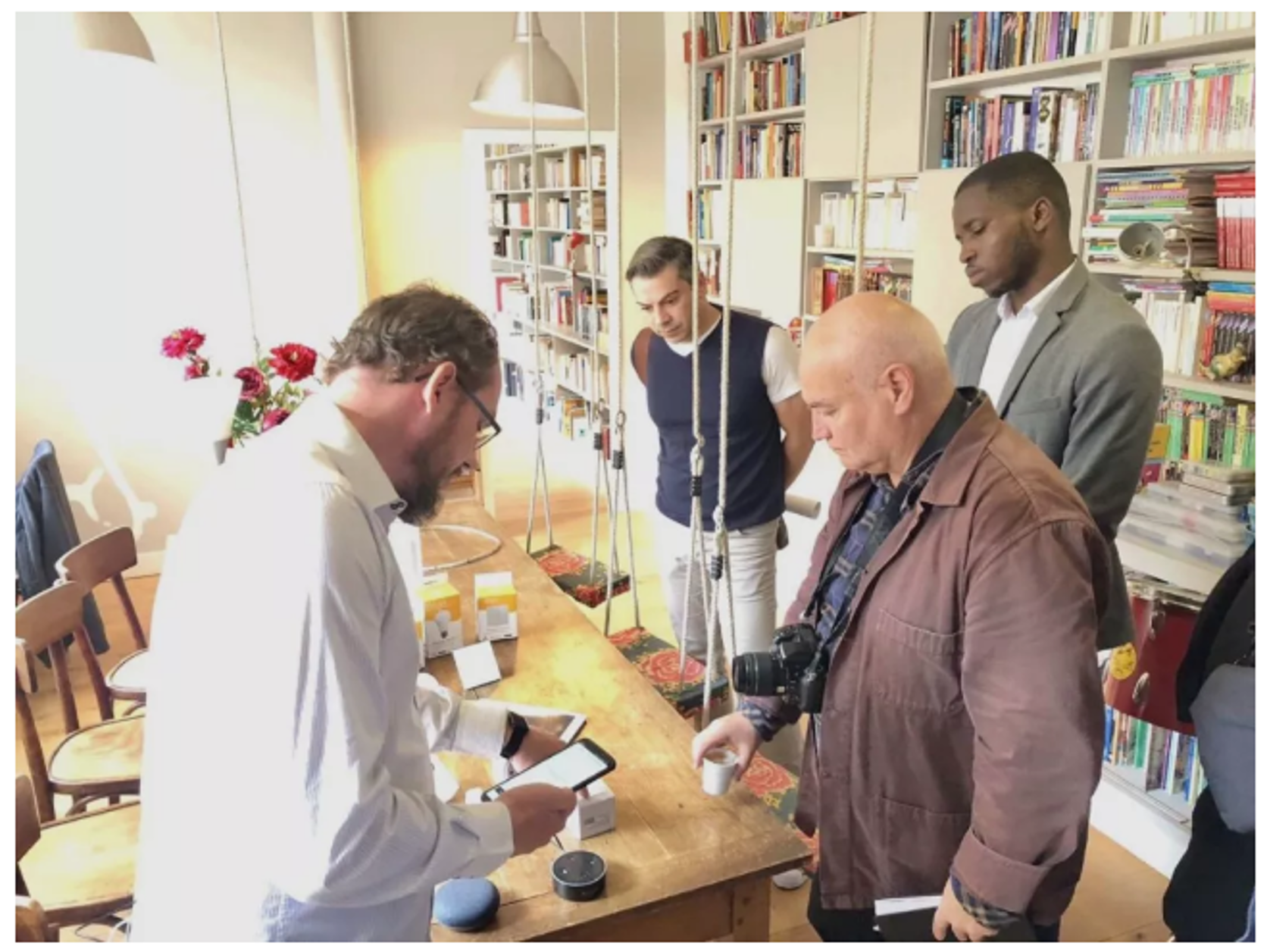 image
Konyks' Core Requirements
To provide customized smart home solutions, Konyks has the following requirements.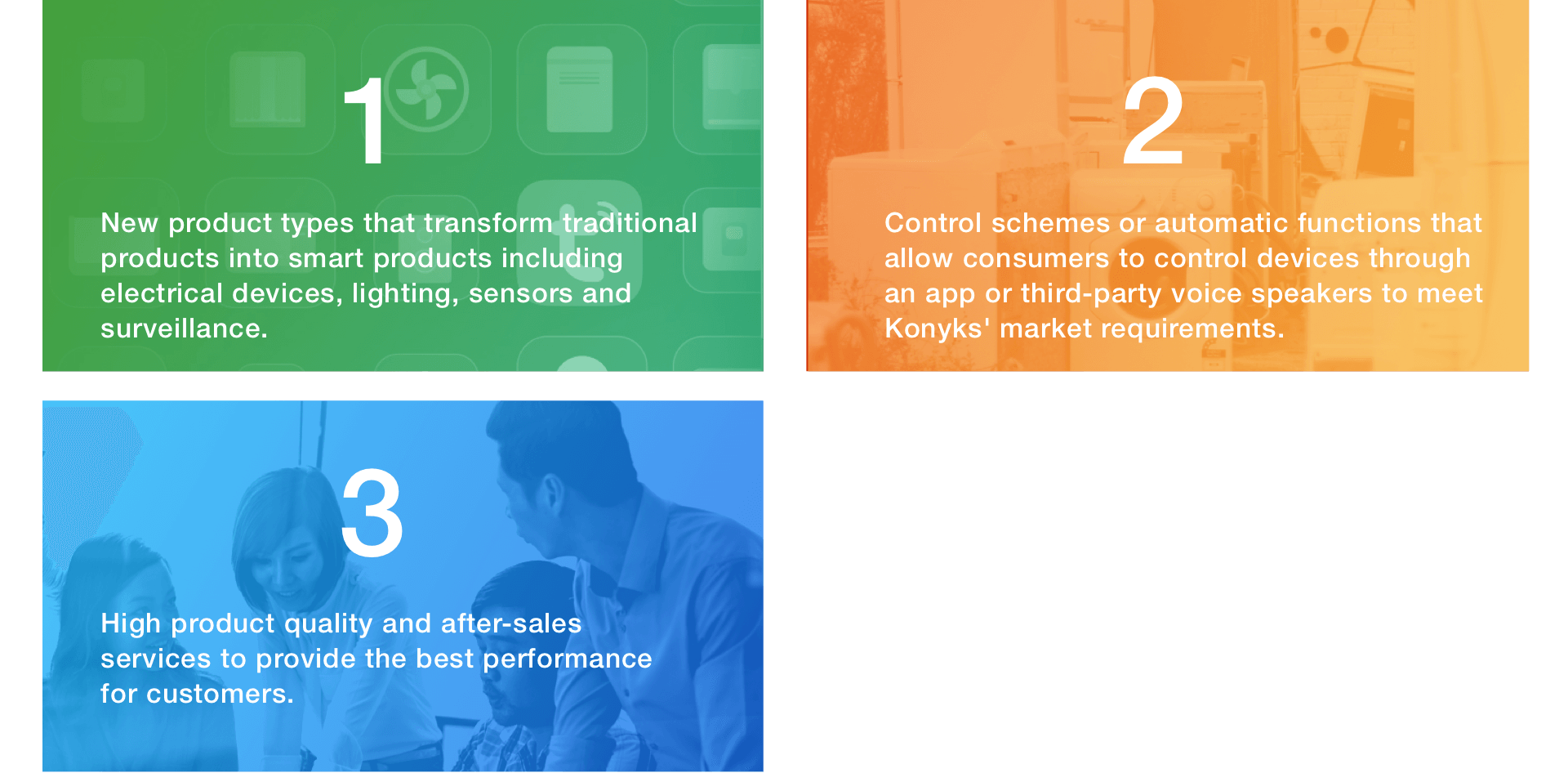 image
How Tuya's Solution Meets Konyks' Requirements
Tuya provides Konyks with mature, efficient smart product solutions and stable, high-speed global cloud services.
image
How Tuya Helps Konyks' Products
Tuya provides efficient smart product solutions, stable, high-speed global cloud services, and information security technologies to protect user privacy. Through cooperation with Tuya, Konyks enables automation, app control, and voice interaction functions on its smart sockets, smart switches, and multiple models of smart lights. These ergonomic products are easy to use. You can use smart speakers such as Google Home and Amazon Echo to control Konyks products with your voice, and you can use the app that Konyks provides to control all smart appliances remotely. Smart appliances can automatically operate based on preset programs to ensure a warm and comfortable home environment even when you're not at home.
A smart program that Tuya and Konyks jointly developed can help you easily connect a smart device to a home network within seconds.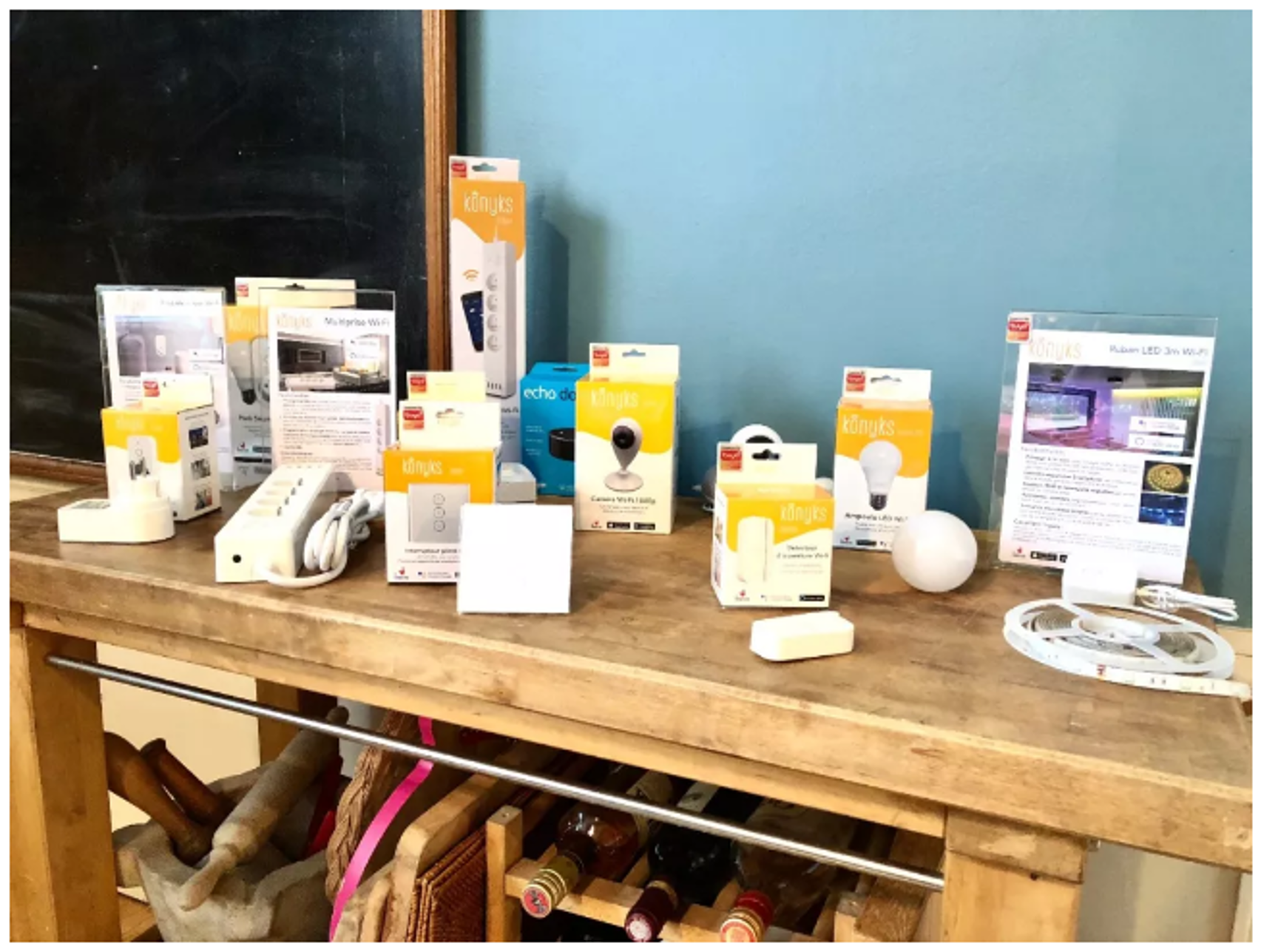 image
Benefit
Tuya has assisted Konyks in providing customized smart home solutions and has helped Konyks stably increase its smart home market share. In the next six months, Konyks' smart products will be sold in over 300 French stores.