Whether you're a retailer, brand, or original equipment manufacturer, you need to be thinking about how to 'get smart'—and fast.
Why?
Because the AI- and IoT-driven smart homes industry is on the verge of an explosion. Actually, it's already exploding, and North America is leading the way with nearly 30 million households expected to begin incorporating smart technology in the near future.
That means the time to start slapping your label on smart home products is NOW.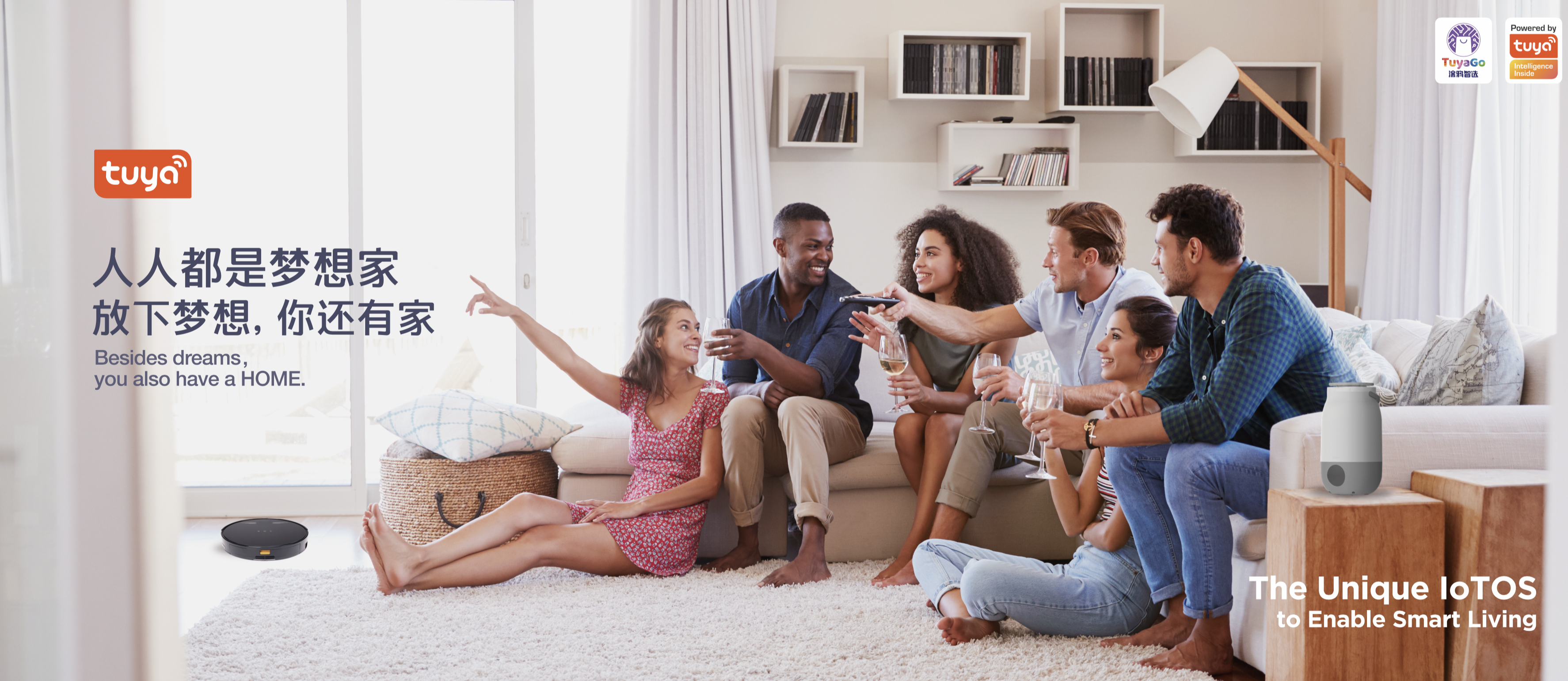 Smart Home
But embarking on this smart home journey can be a daunting task. You may not know which manufacturers or suppliers to deal with, which technology partners to choose, which products to focus on, or how best to take your product to market once they're ready. You may not even understand AI or IoT.
That's okay. We've got your back.
Here's a quick primer on how best to start your smart home journey.
1. Focus on What You Already do Best
What is your brand or store known for? What do your customers already love about you? Which products of yours do they trust and keep buying?
Take those products and make them smart.
If you're a lighting expert, you couldn't have picked a better time in history to begin incorporating smart technology. If you do doorbells… hello! The time to connect them to the Internet of Things is now. If your top-selling home product is a humidifier, you best believe your customers are going to want to start controlling it with a mobile application that can turn it on and off and adjust settings based on the time of day and who is home.
Remember: If you don't do it—your competitors will, and we all know what happens when word of mouth spreads and things like, "I can't believe they don't carry those yet," or "How have they not caught on yet?" get thrown out into the great customer communication chain. You will be seen as late—and in fact, you WILL be late.
2. Find Someone Who Already Has 'Connections'
Assuming you don't already have connections to manufacturers and suppliers of smart home products, you'll want to partner with someone who does. Ideally, this company will have worked with major manufacturers of smart home products around the world and already know the game of connecting manufacturers with brands and retailers. They should know the IoT value chain in and out and be totally comfortable with coordinating smart home-enabling partnerships that boost bottom-line revenue for everyone.
"But," you ask, "Can't I just build my own smart home products and applications myself?"
You can—but there are serious cost considerations to, er, consider, in doing so. You need to think about the number of IoT applications you'll be supporting, the IoT platform deployment model you'll be using, the cost per connected device for on-premises servers, design development labor, operation-phase labor, and so much more.
There's so much to consider and do yourself that, in the end, it turns out to be not just cheaper but SIGNIFICANTLY cheaper to partner with an established IoT ecosystem provider to build your smart home empire for you.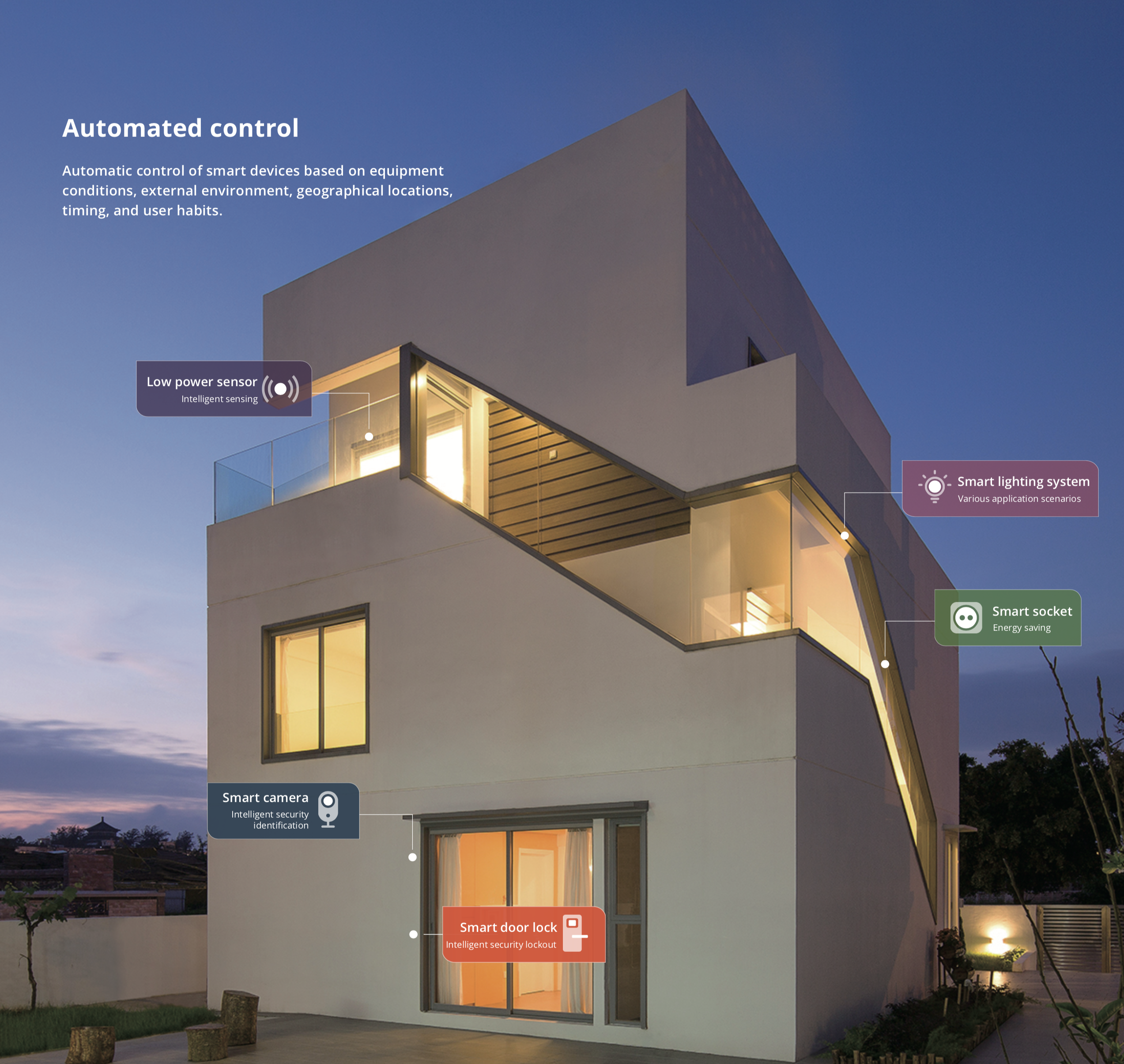 Smart Home
3. Make Sure Your IoT Partner Can Do Everything and Support Any Protocol, Region, and Product
The Internet of Things uses three key technologies: 1. Connectivity via WiFi, Bluetooth, ZigBee, or any other connectivity protocol. 2. Applications, which as you probably already know come in many shapes and sizes, as far as functionality. And 3. Cloud technology, which enables IoT-based devices to communicate with each other and begin to build an AI+IoT (AIoT)-based knowledge and support of the homeowner's daily habits.
Here's the thing: you really don't want to have to be going to one company for the supplier relationships, another for the connectivity, another for the cloud, and another for the app. That's a quagmire of headaches, long meetings, misunderstandings, and budgets issues waiting to happen.
No—you want to be able to have a single source, a single expert, for your entire IoT ecosystem, ideally one that has been around the block in IoT numerous times already, has established relationships with key players such as Google and Amazon, can operate on ANY of the major cloud providers or with any connectivity protocol, and has deep relationships with manufacturers worldwide, plus all the app-building capabilities you need. That's the partner you want because it's the one that will get you up and running in smart home products at the lowest cost, the fastest pace, and with the highest chance of success.