The Bluetooth mesh solution will Accelerate the Adoption of Smart Lighting globally
San Jose, California – January 8, 2020 – AI+IoT platform leader Tuya Smart has announced its commercial lighting solution with LaaP (Light as a Platform) with Bluetooth solutions provider Bluetooth mesh to co-develop their customer bases moving forward.
Tuya Bluetooth mesh lighting solution aims to empower any smart building with automation controls by providing various application scenarios for different clients. As of now, Tuya Smart's LaaP solutions developed through Bluetooth mesh are ready for market-use in various categories, such as smart lighting, sockets, and sensors, with zero thresholds. The newly released Tuya Commercial Lighting SaaS, as one of Tuya's key SaaS solutions, is powered by Bluetooth mesh.
Bluetooth mesh is a new protocol, enabling devices network solutions, released by the Bluetooth Special Interest Group (SIG) in 2017 that enables hundreds, or even thousands of devices to reliably and securely communicate with one another. A large-scale device networks for control, monitoring and automation of services like lighting can help developers to create a standard wireless solution.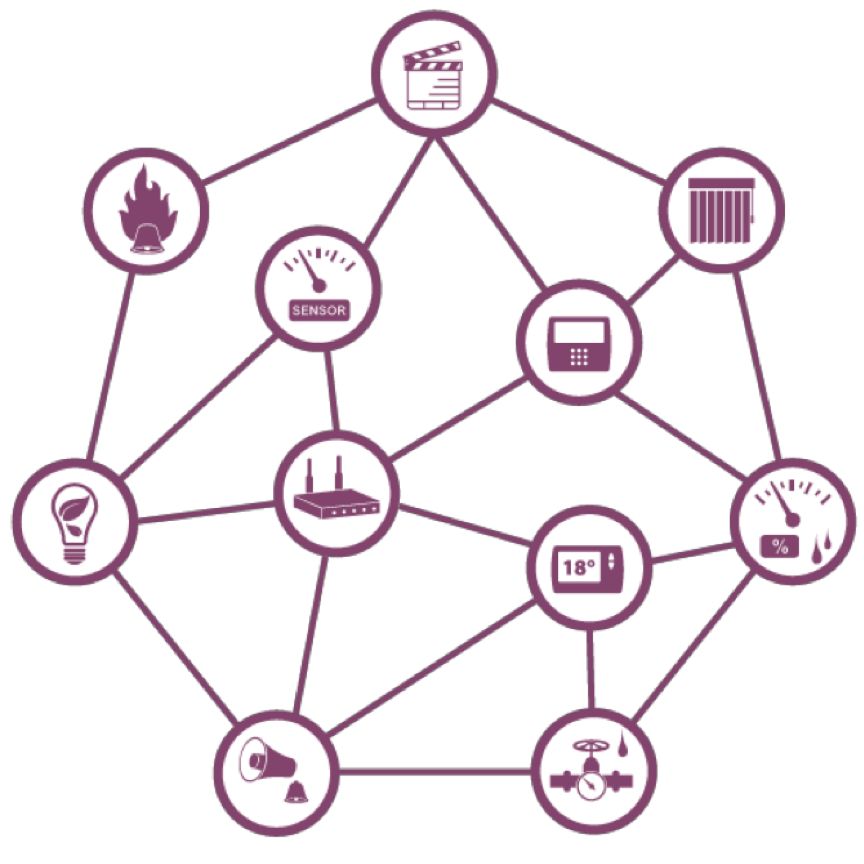 Earlier this year, Tuya Smart joined the Bluetooth Member Promotion program. With Bluetooth SIG's support, Tuya further increased its cross-brand platform capabilities between smart homes and the global smart product revolution. Together, Tuya has developed compatible hardware and software tools for rapidly integrating and deploying Bluetooth mesh's technology. By adopting standard of Bluetooth mesh networking, all products with Tuya's "Powered by Tuya" (PBT) label can connect and communicate with Bluetooth mesh technology, regardless of product type and brand.
Currently, Bluetooth mesh technology is applied across a wide range of industries, including a specific focus on the smart lighting industry. Leading lighting enterprises are all incorporating Bluetooth mesh's technology. As of this year, Bluetooth mesh serves 20% of the smart lighting market, and is anticipated to grow in volume by a factor of 4.5 times by 2023.
Tuya Smart president Leo Chen said this year we can expect 10 million shipments of Bluetooth mesh devices. These efforts will secure the technologies standing as a market standard.
About Tuya
Tuya provides a class-leading AI + IoT platform that brings smart products to life for manufacturers, brands, OEMs, and retail chains. The platform offers hardware access, cloud services, and app development. Tuya also helps brands upgrade their technology and business models so they are able to deliver smart devices to meet consumer demand. The company serves more than 93,000 partners in over 150 countries powering products such as lighting, appliances, environmental, and surveillance equipment. Headquartered in San Jose, California, Tuya now has offices in Silicon Valley and Pasadena, California, Hangzhou and Shenzhen.
For more information, please visit Tuya's Website, LinkedIn, Facebook, Twitter or YouTube.