SAN JOSE, Calif., April 9th, 2020 — Longtime partners Tuya Smart, Honyar Electrical Co.,Ltd and Crestin LLC announced a cooperative agreement to promote and develop Crestin brand in U.S. smart home markets with the local support of Tuya US team.
"Honyar partnered with us due to our extensive experience operating in the U.S. smart home market," said Alex Yang, Tuya's Co-founder and COO. "We believe the Crestin brand represents a successful addition to our U.S. lineup of Powered by Tuya products. And together we will be able to grow in the US smart home market with more product diversity and competitive edges."
COO of Tuya Smart: Alex Yang
With its launch, Crestin will enable U.S. consumers to utilize high-quality smart products in their homes, including intelligent electrical lighting and security solutions. Additionally, this agreement allows Tuya and Honyar to leverage the rapidly expanding U.S. smart home market, which, according to Statista will reach 53.1% of households by 2022.
"We view our partnership with Tuya as a fantastic opportunity to integrate our smart home and panel market experience with Tuya's foundation in smart product technology manufacturing and development," said Xia Xiaoyan, GMA of Honyar. "Our collaboration will allow Crestin branded products to deliver high value-added smart products and services to consumers in the U.S. and around the world."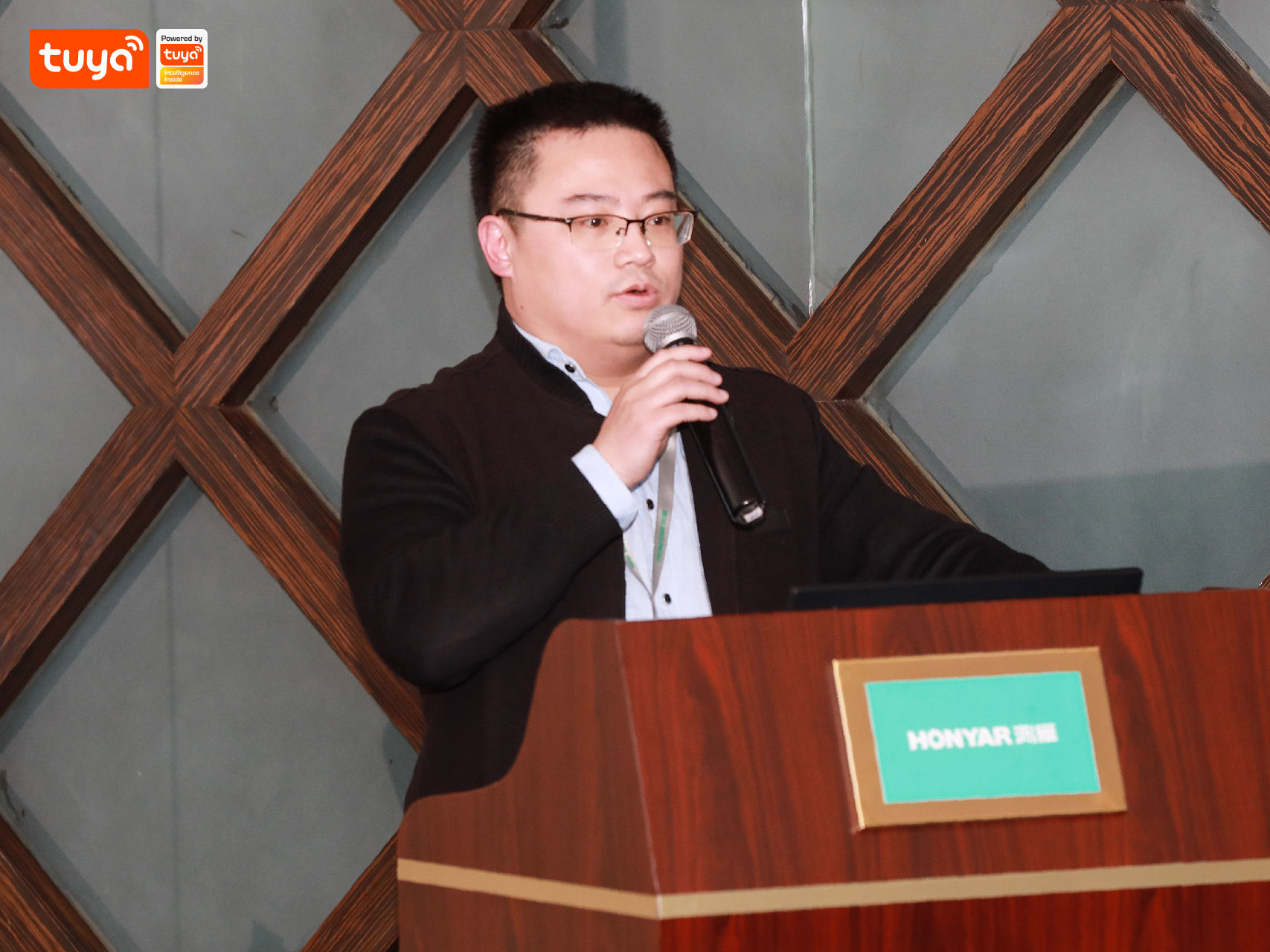 GMA of Honyar: Xiaoyan Xia
According to Honyar, a series of smart home products such as smart panel, smart lighting, smart clothes hanger and the whole-house scenarios will be launched around the summer of 2020.
About Tuya
Tuya provides a global-leading AI+IoT platform that brings smart products to life for manufacturers, brands, OEMs and retail chains. The platform offers hardware access, cloud services and app development. Tuya also helps brands upgrade their technology and business models, enabling them to deliver smart devices to meet consumer demand. The company serves more than 180,000 clients in over 190 countries who are delivering over 90 thousand Powered by Tuya products, covering 500 types of products, including lighting, appliances, environmental and surveillance equipment. Tuya is internationally operated, with local headquarters in the U.S., China, Germany, Japan and India.
For more information, please visit Tuya's Website, LinkedIn, Facebook, Twitter or YouTube.
About Honyar Electrical Co.,Ltd
Established in 1981, Honyar is the founding brand of 86-type switch sockets in mainland China. Nowadays, Honyar has been an active player in the smart home industry for more than 5 years. Honyar offers an extensive home information database and comprehensive home automation products, including smart panel hardware and smart voice panels. At present, Honyar has developed more than 100 smart panel products around security, health, entertainment and other user needs. A large number of high-end real estate in China have already used Honyar 's smart home products.