The cooperation will help LEDOLET to develop a series of intelligent lighting products 'Powered by Tuya'.
DÜSSELDORF—March. 12, 2021— Tuya Smart, a leading global IoT Cloud Platform, and LEDOLET, the first LED bulb producer in Turkey, today announced a new partnership to promote the development of intelligent lighting products in Turkey and throughout Europe, providing consumers with easier-to-use, energy-efficient, and systematic intelligent lighting solutions for all smart scenarios such as the smart home.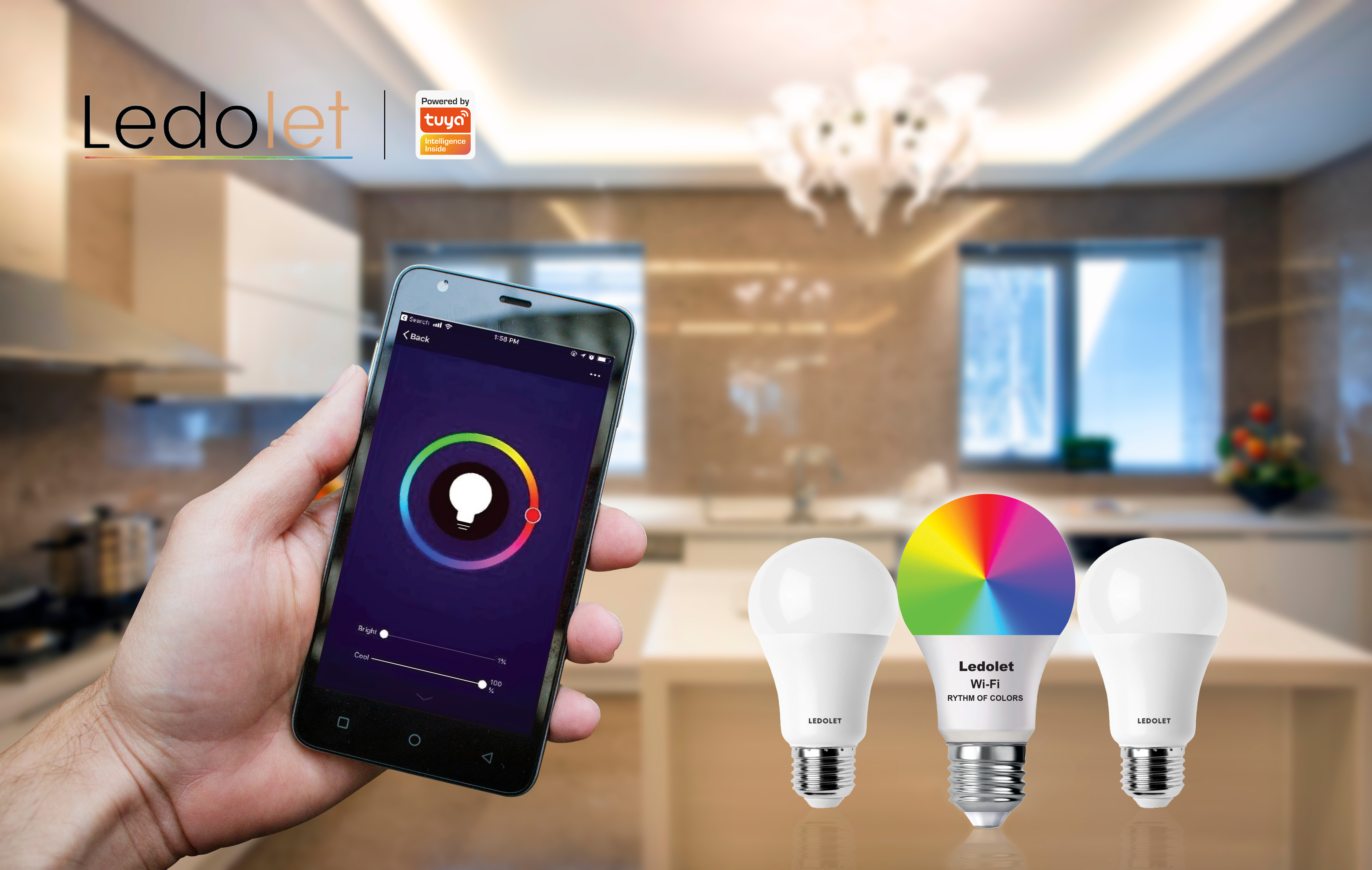 Since the start of producing intelligent lighting products in 2020, LEDOLET has launched Wi-Fi LED bulbs, Wi-Fi RGB LED strips, and other smart home products, receiving a favorable market response. Through cooperation, LEDOLET will, with the technical support of Tuya, produce more products related to intelligent lightings, such as projectors, downlights, and panels.
Meanwhile, relying on the ecological capabilities of Tuya, LEDOLET can easily and safely deploy, connect, and manage massive smart devices from different brands and categories. It's also able to provide consumers with a better smart home experience, so that they can enjoy a more intelligent lifestyle.
In addition, the two sides will deepen cooperation in market, channel, and other business areas, bringing intelligent lighting products to more households of Turkey and throughout Europe, further expanding the market share of LEDOLET intelligent lighting products, enhancing its brand influence.
"Smart home systems will materialize in all houses in the near future. As part of the smart home, intelligent lighting systems can change the ambiance of your environment. The cooperation with Tuya will prompt us to launch more innovative intelligent products at a faster rate. All in all, this collaboration created a unique and powerful union, as it is important to our company to provide hardware and software products into the market," said İlker Sensus, General Manager from LEDOLET.
Tina Yu, General Manager of Eurasia from Tuya Smart, said, "LEDOLET is a very important partner for us. It is our great pleasure to support them in technology and other business activities. The cooperation with LEDOLET is helpful for both of us to launch innovative products to the market at very competitive prices. In the future, we will leverage our respective advantages to provide users with the most appropriate intelligent lighting solutions."
Tuya welcomes you to join the AI+IoT Business Conference TED-styled Tour Events in Europe. Themed "Joint Efforts & Prosperous Growth," the events will be held online in 10 countries and languages with industry leaders sharing best practices in smart business scenarios. For more information and to register for free: https://www.tuya.com/event/abc/eur
About LEDOLET
LEDOLET was founded in 2011 as Turkey's first LED bulb producer, and has since reached multiple R&D achievements. Starting the production of intelligent lighting products in 2020, it has already launched Wi-Fi LED bulbs, Wi-Fi RGB LED strips and more. Some products are market leaders with excellent market share. Production, service, and customer satisfaction are corporate principles of LEDOLET.
About Tuya Smart
Tuya Smart is a leading global IoT Cloud Platform with a unique, all-in-one offering of cloud + connectivity + app that makes it easy and affordable for brands, retailers, and OEMs to make their products smart. Tuya's platform has smart-enabled more than 252,000 device SKUs in hundreds of categories worldwide, serving over 262,000 developers globally. Tuya is internationally operated with headquarters in the U.S., Germany, India, Japan, Colombia, and China.
For more information, please visit: Tuya's website, LinkedIn, Facebook, Twitter or YouTube.