Tuya Smart ("Tuya" or the "Company") (NYSE: TUYA; HKEX: 2391), a global IoT development platform service provider, hosted "Tuya Day" event at Mobile World Congress (MWC) 2023 on Wednesday, March 1st in Barcelona, Spain. The event featured global leading brands and companies. Partner representatives shared insights on energy-saving efforts, chips, modules and smart IoT solutions. Alex Yang, Co-Founder and COO of Tuya, delivered a keynote speech entitled "Opportunities Driven by Vision - Creating Opportunities in a Connected Energy Transition."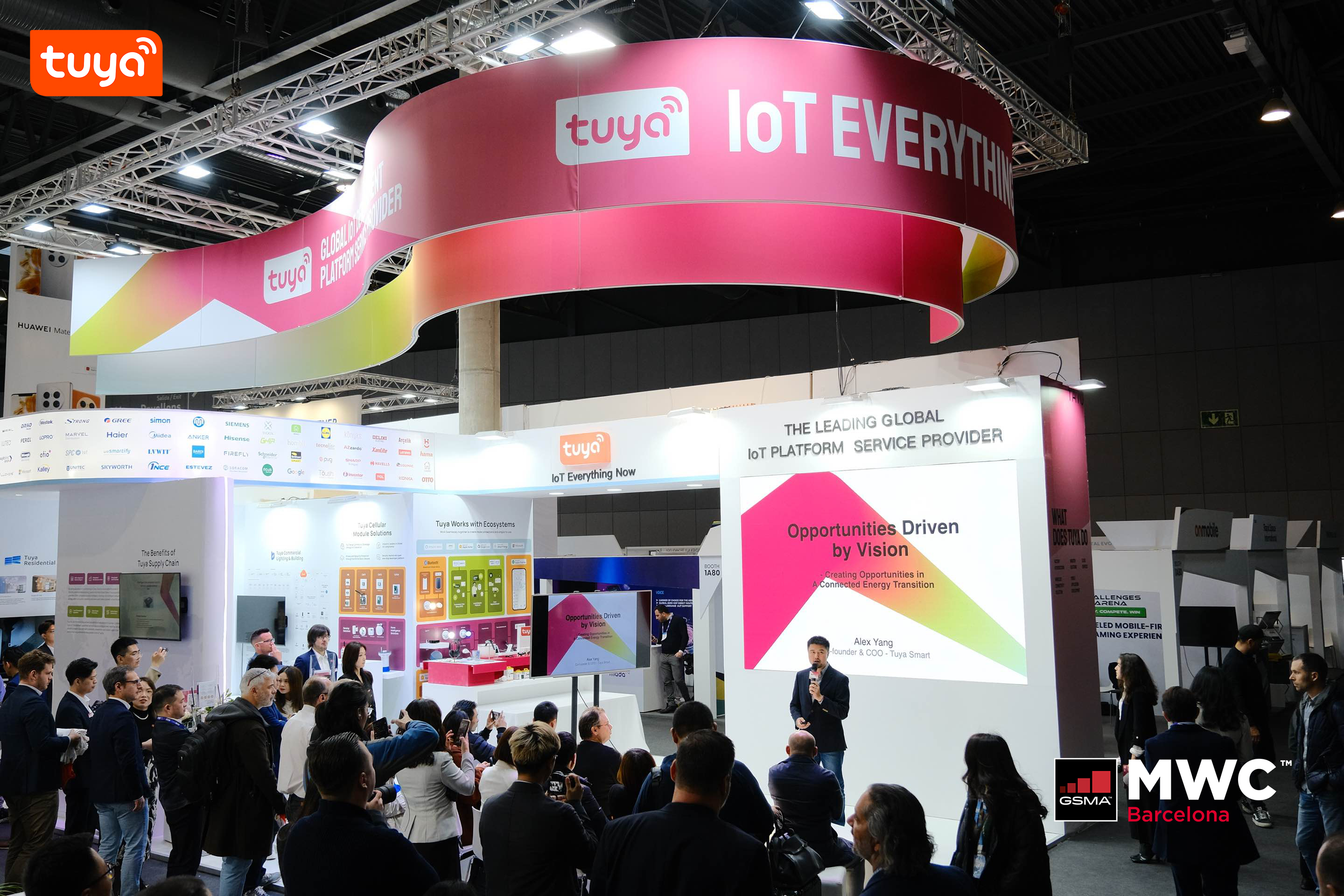 "Tuya Day" event at MWC 2023
"As smart product adoption continues to grow, we noticed increasing opportunities for a range of industries to apply their existing competitive competencies when delivering IoT solutions. When considering not only the intelligence of the product, but also the overall service offering; companies can innovate and transform individual products into localized and integrated service offerings that better address customers unmet needs. Now, Tuya can help operators build their own IoT platforms through its private cloud service, whereby operators can easily combine elements of Tuya's portfolio of integrated solutions for energy-saving, security smart home, and many others, with their installation, delivery, and maintenance resources to transform them into new packaged servies. For example, Tuya's newly launched Residential Solar & Energy Storage Solution that provides real-time visibility of the energy flow data across the full process of energy generation, storage, usage and charging, offers an opportunity for businesses such as telecoms operators and energy companies to drive consumer energy-efficiency. Furthermore, when combined with the local cellular connectivity capabilities of telecoms operators, Tuya can enable more businesses such as those in fleet and logistics, to create a green and low-carbon comprehensive energy ecosystem," said Mr. Yang.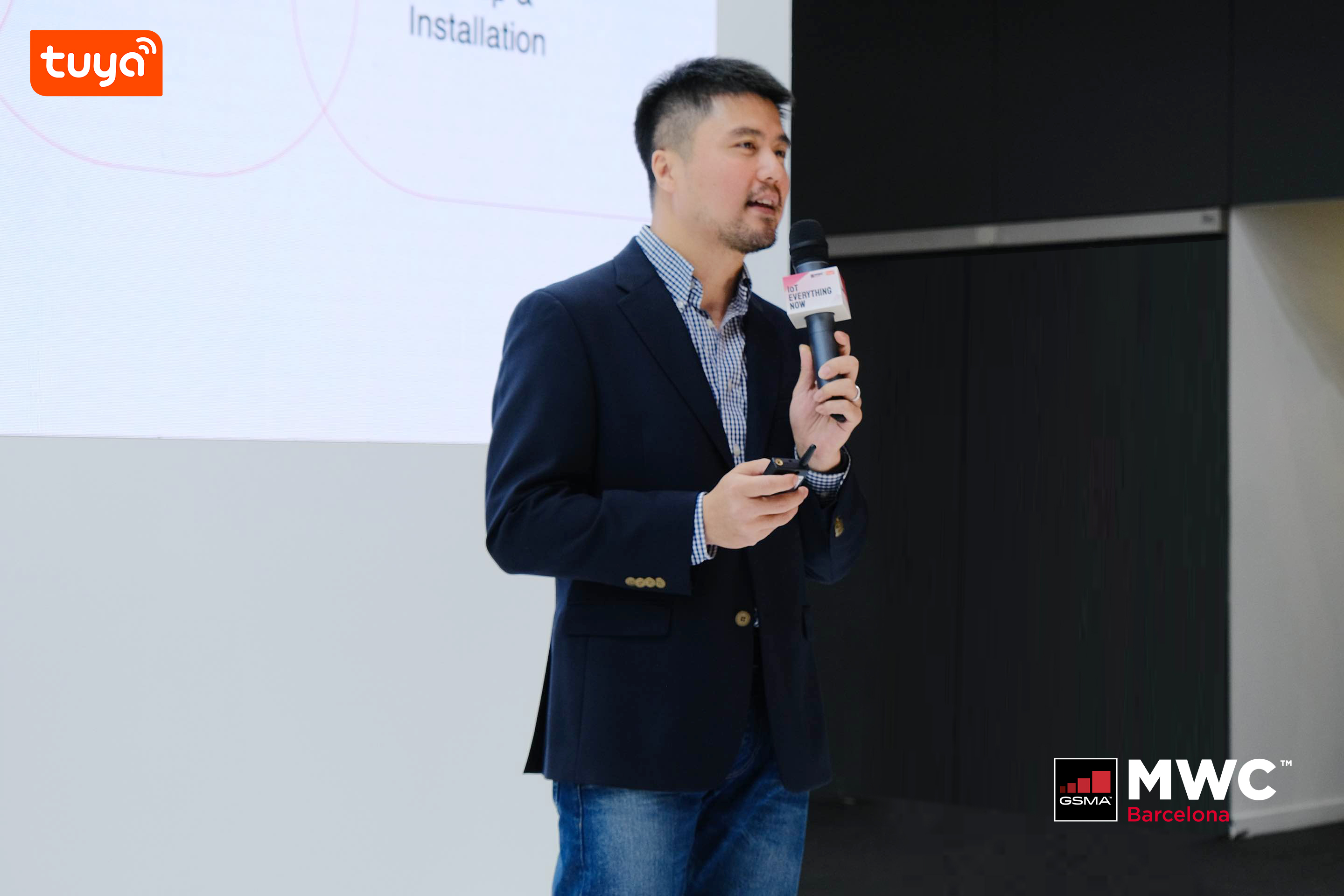 Alex Yang, Co-Founder and COO of Tuya Smart
China Mobile International (CMI): The New Era of Intelligent Green Industry Business World
China Mobile International (CMI) is a wholly owned subsidiary of China Mobile. Leveraging China Mobile's network scale and our abundant global resources, CMI provides a wide spectrum of comprehensive and high-quality international information services to customers and enterprises around the world. Based on a new information service system of 'Connectivity + Computing Force + Ability', CMI continues to promote digital transformation and innovative development, and actively explores opportunities of digital economy based on services of connectivity, IDC, cloud computing, IoT etc.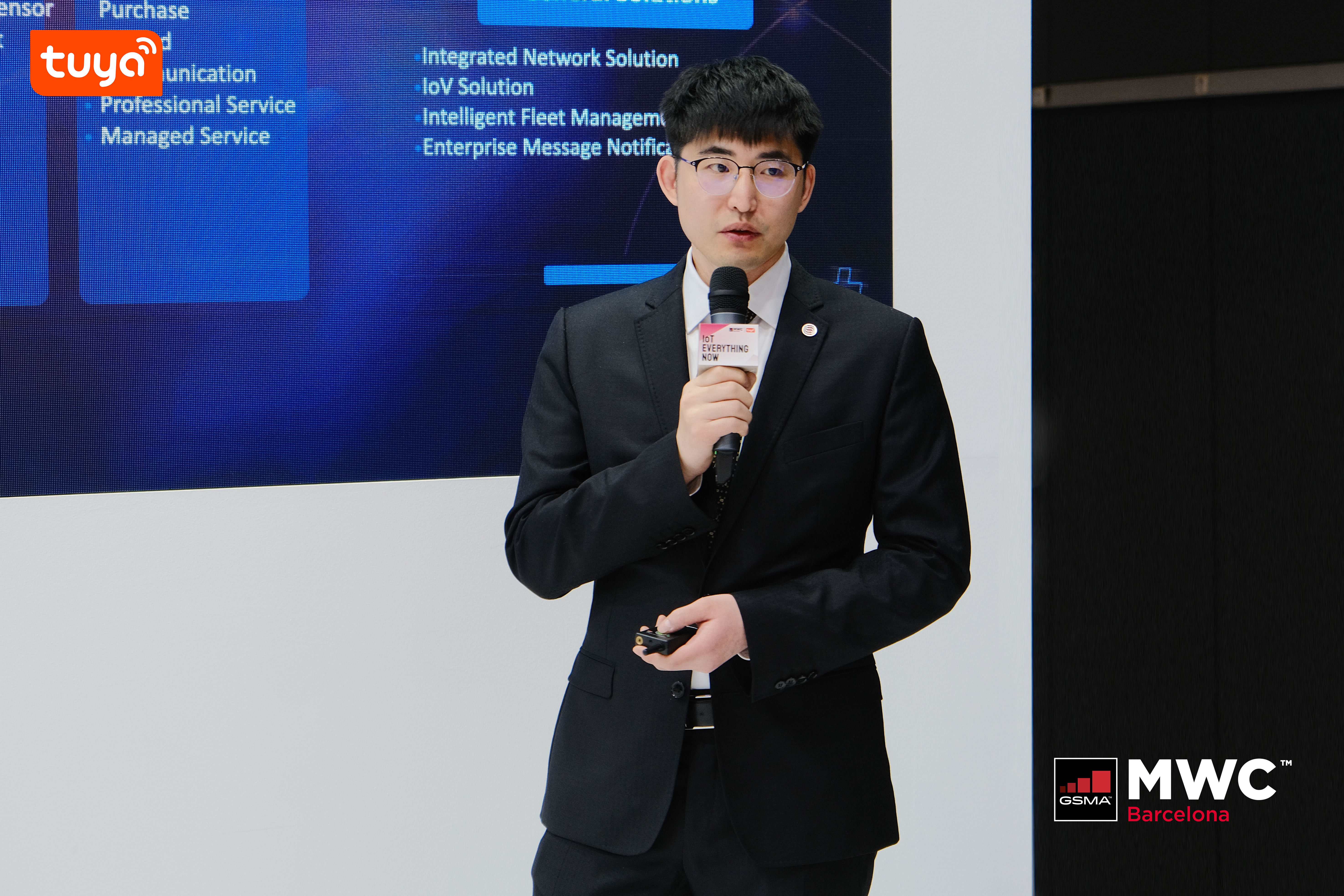 Dr. Xiyan Chen, IoT Product Director of CMI
"To realize sustainable development, we have taken a series of measures, including establishing green data centers. Our cooperation with Tuya not only focuses on the Tuya-enabled hardware ecosystem but also aims to provide personalized and customizable full-scene smart business solutions," said Dr. Xiyan Chen, IoT Product Director of CMI.
SPC: The Future of AI for Energy Efficiency
SPC is a Spanish technology company dedicated to consumer technology products. SPC has built a comprehensive catalog of smart products, such as wearables and home appliances.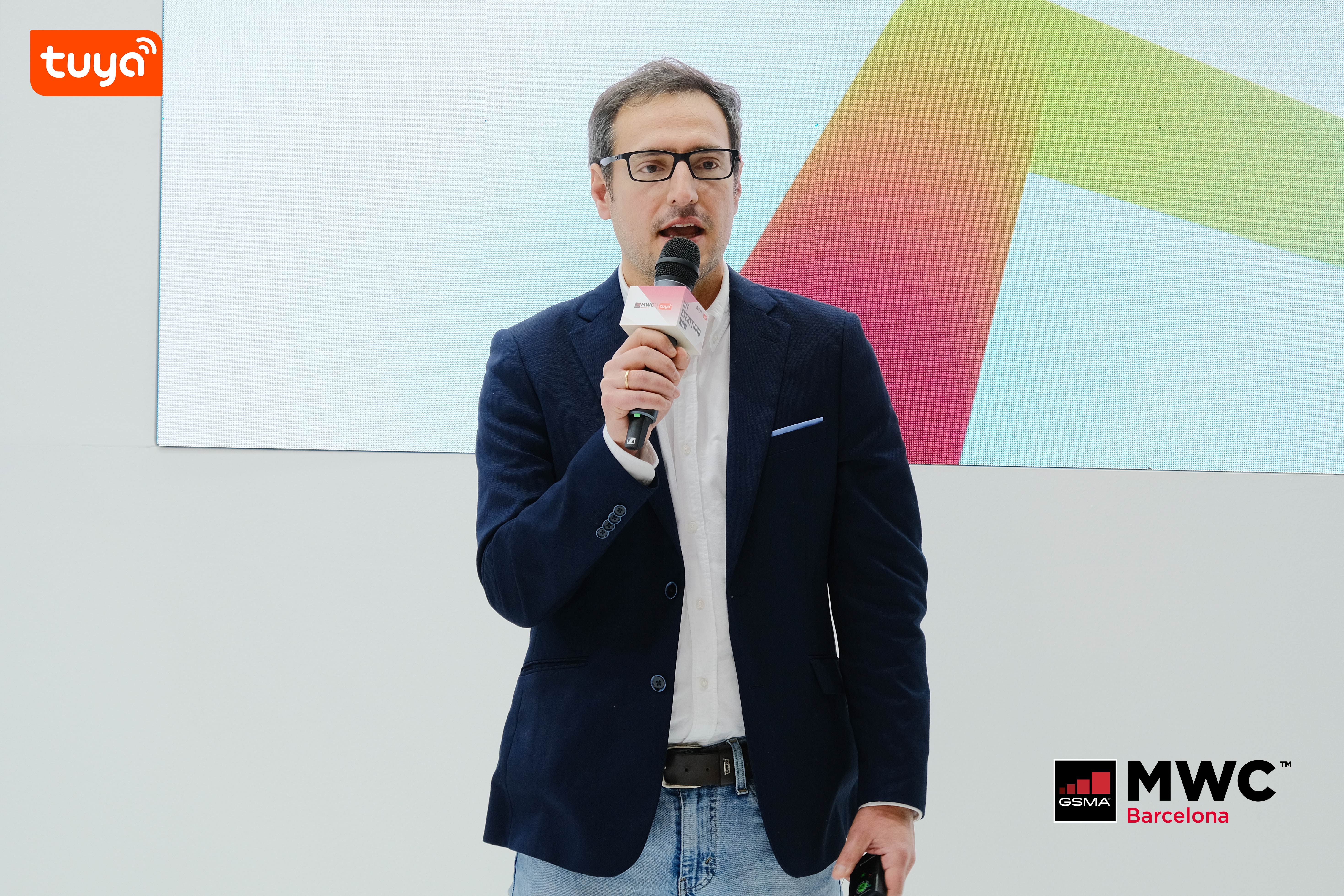 Alberto Rodríguez Mateo, Product Strategy Director of SPC
Alberto Rodríguez Mateo, Product Strategy Director of SPC, said, "By leveraging the Tuya IoT Development Platform, our customers can adjust the HVAC system in just one click to realize an energy-saving and low-cost living experience. We look forward to deepening the collaboration with Tuya."
T3 Technology: To Build a Whole-Household Smart Eco-System for a Better Smart Life
As the first home broadband access supplier and the first vendor to introduce Wi-Fi 6 to Thailand, T3 Technology enables smart enterprises, SMEs and households for a better smart life.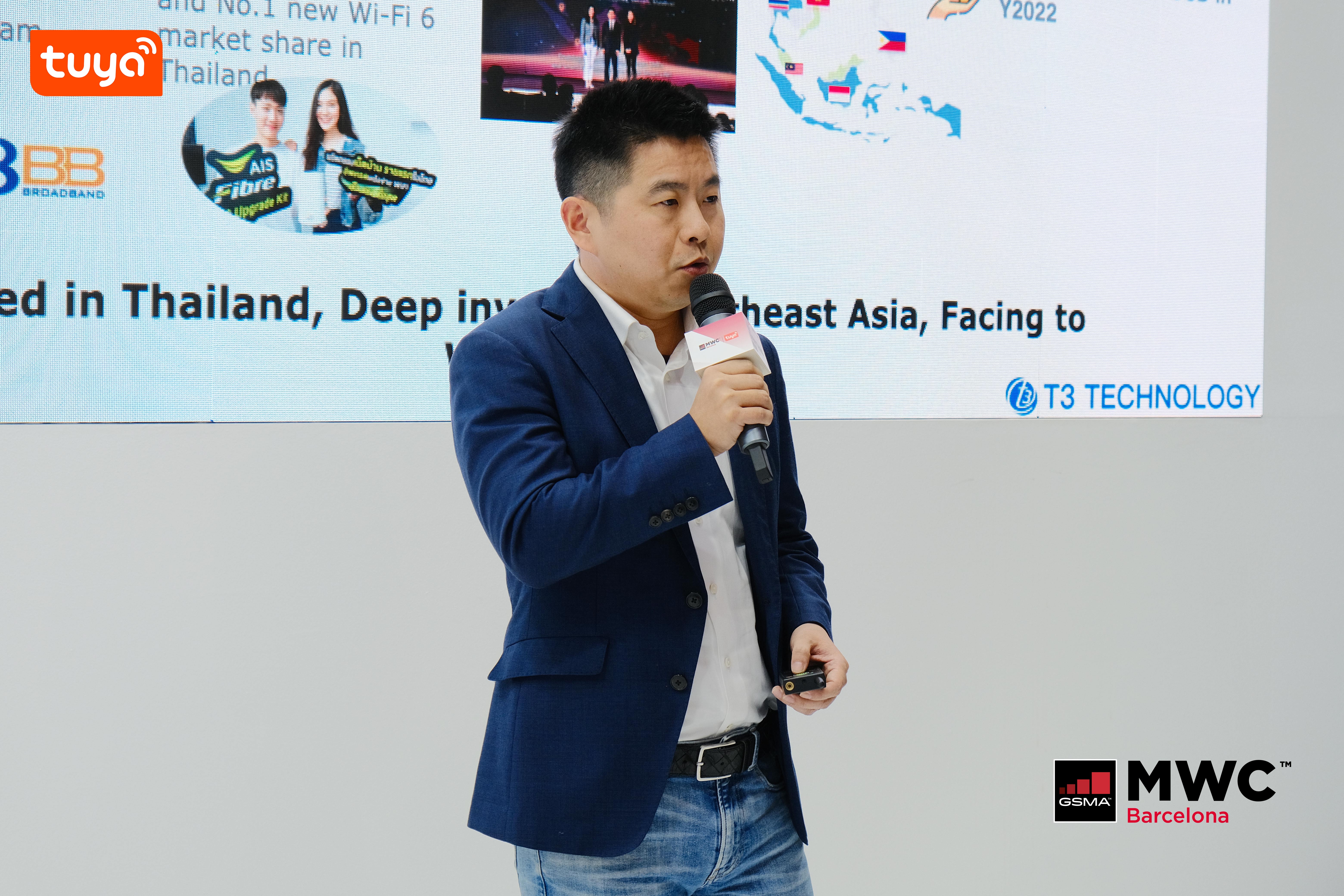 Leo Yu, CEO of T3 Technology
"T3 is committed to bringing smarter and more energy-efficient products and solutions to operators and helping customers realize digital transformations, to operator and consumer," said Leo Yu, CEO of T3 Technology. "By collaborating with Tuya, we rapidly built our T3 Smart IoT. Our smart IoT services consist of Tuya-enabled smart devices and all-in-one smart home solutions."
Konyks: Working With Tuya to Build the Future of Smart Home With Matter
Konyks is a smart home company in France. Its product portfolio covers comfort, energy management and safety. In 2022, it sold 200,000 smart devices and achieved a 50% revenue growth.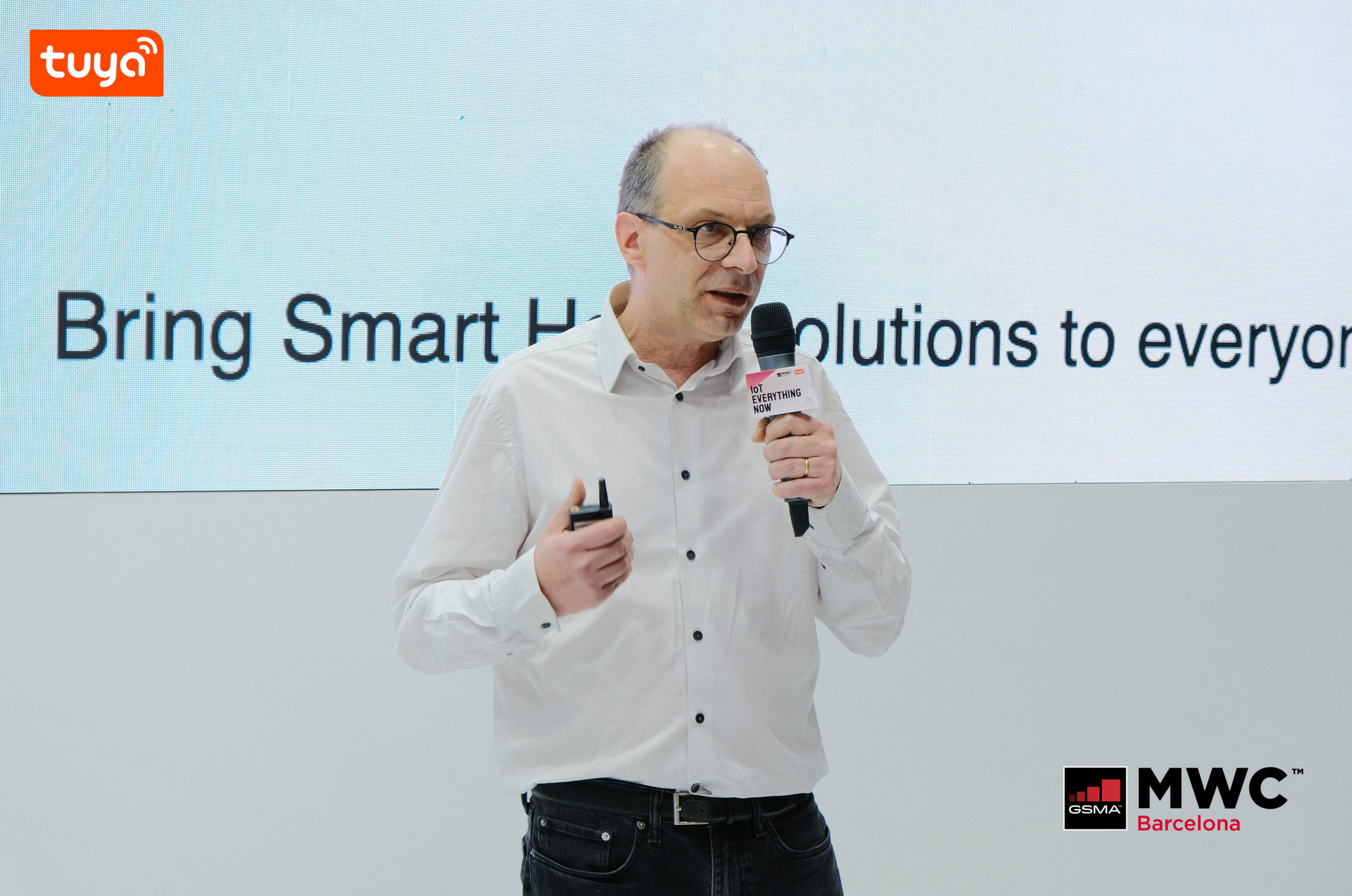 Olivier Medam, President of Konyks
"Our reason for choosing Tuya is simple. Consumers expect to have one app to control their smart devices, so we need to meet that demand. Tuya provided powerful cloud services, supported us in app development and realized interconnection with Tuya-enabled smart products. Tuya will help us develop Matter devices, which will improve our brand recognition and market value," said Olivier Medam, President of Konyks.
Fibocom: Fibocom, a Device Intelligence Innovation Partner
Fibocom is a leading global supplier of wireless communication modules and solutions in the sector of IoT. It provides end-to-end IoT wireless communication solutions for telecom operators, IoT equipment manufacturers, and IoT system integrators. With over two decades' engagement in M2M and IoT communication technology and extensive expertise, Fibocom is capable of independently developing high-performance wireless communication modules including 5G/ 4G high speed cellular modules, LTE Cat.1/3G/2G/NB-IoT/LTE Cat.M LPWA IoT cellular modules, Android smart modules and automotive communication modules for vehicle applications.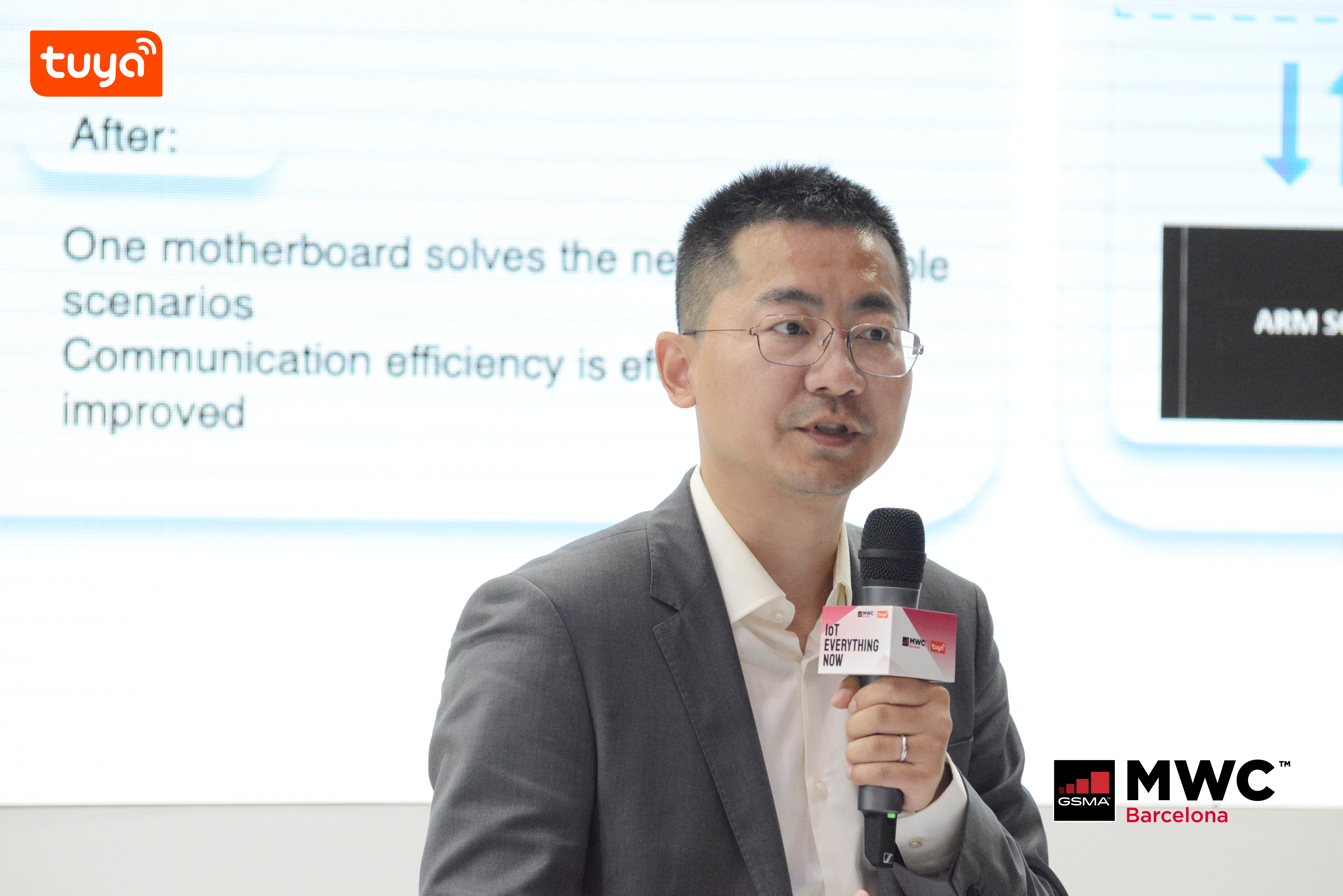 Dexter Luo, Global BD of Ecosystem Partnership, Fibocom
"Fibocom has integrated 2G, Cat.1, Cat.M and Cat.4 modules into Tuya IoT PaaS, and we plan to integrate SoC to enable more smart application scenarios with Tuya," said Dexter Luo, Global BD of Ecosystem Partnership of Fibocom. "In addition, we helped DePIN projects including Arkreen to accelerate the commercialization of intelligent terminals by deploying the trusted blockchain module solution; at the same time, for intelligent terminals such as robots that require higher computing capability, Fibocom provides robotic intelligence solutions including SoC, OS, and AI framework."
Xenon Smart: Powering IoT - Development to Production
Xenon Smart is a Turkey-based international company that provides technology for smart home systems and produces innovative solutions.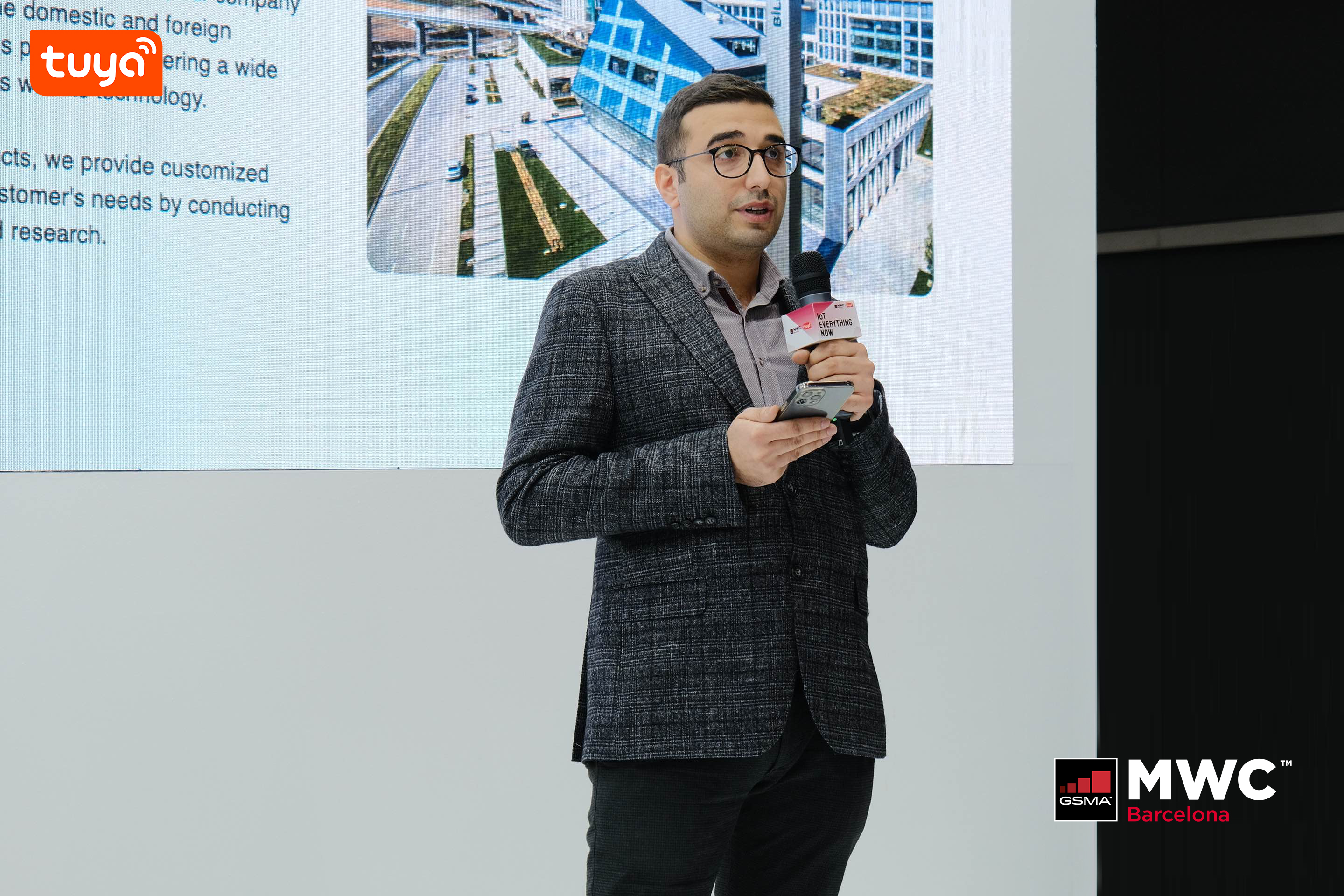 Ismail Tural, Director of Product Management of Xenon Smart
"By leveraging the Tuya IoT Development Platform, we can quickly develop and manufacture smart devices and bring them to brand customers. Our complete end-to-end manufacturing capabilities, including molding, SMD, typesetting and assembly processes, together with Tuya's IoT application technologies, meet customers' demands for digitalized products," said Ismail Tural, Director of Product Management of Xenon Smart.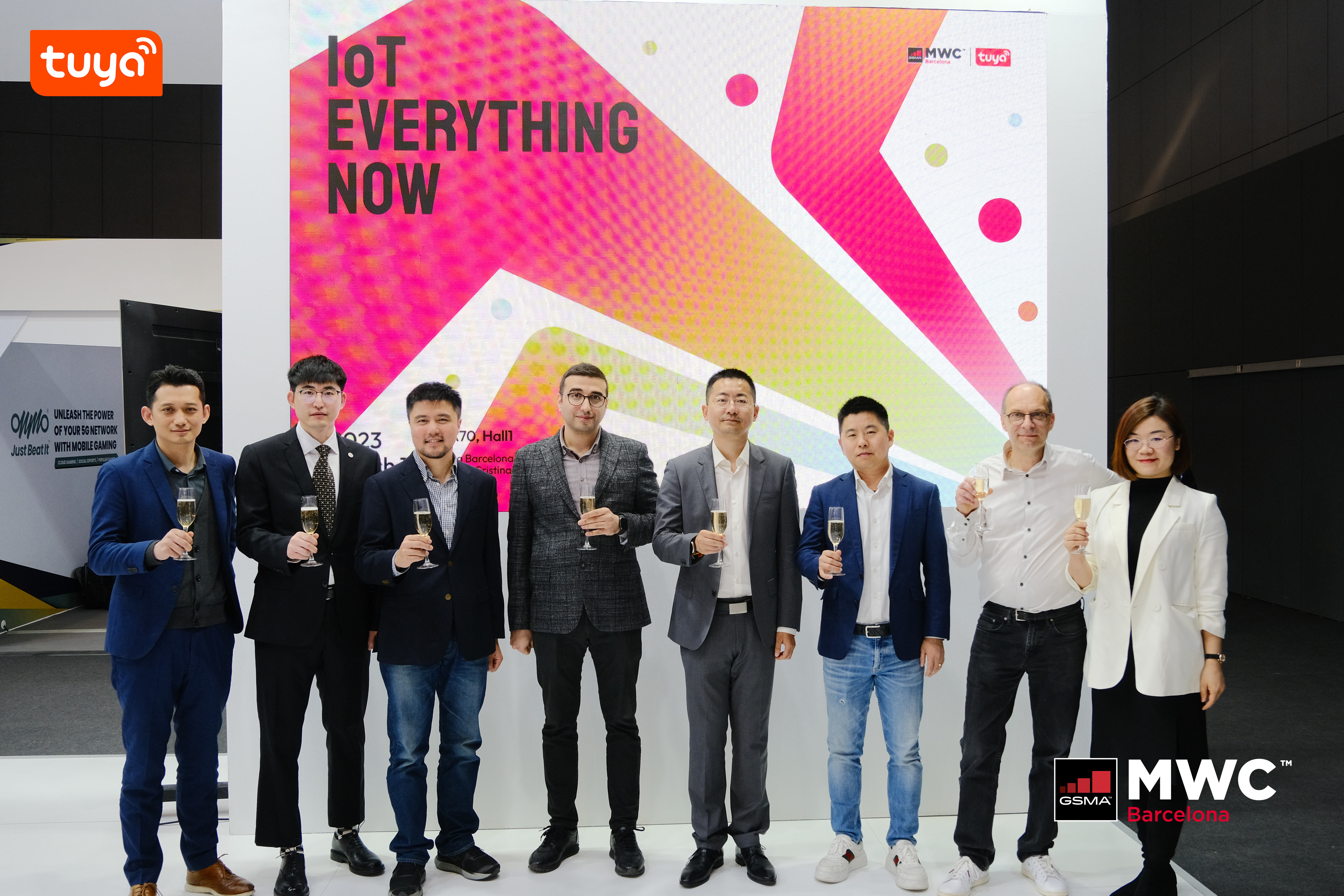 Group photo of speakers