Düsseldorf, October 5, 2020 – Tuya Smart, a leading global AI+IoT (AIoT) platform provider, together with Supreme, one of Europe's leading battery and lighting distributors of Energizer and Eveready, today announced a strategic partnership to develop smart products and expand the customer base in Europe, Asia Pacific and Australia.
Working alongside Energizer Smart, a range of smart LED technology launched by household brand Energizer; Supreme is aimed at helping provide smart lighting technology to homes across the world. David Neilson, Lighting Trading Director, from Supreme said the partnership with Tuya was part of its collaborative strategy to attract global customers. It anticipated the rising popularity of smart home devices around the world.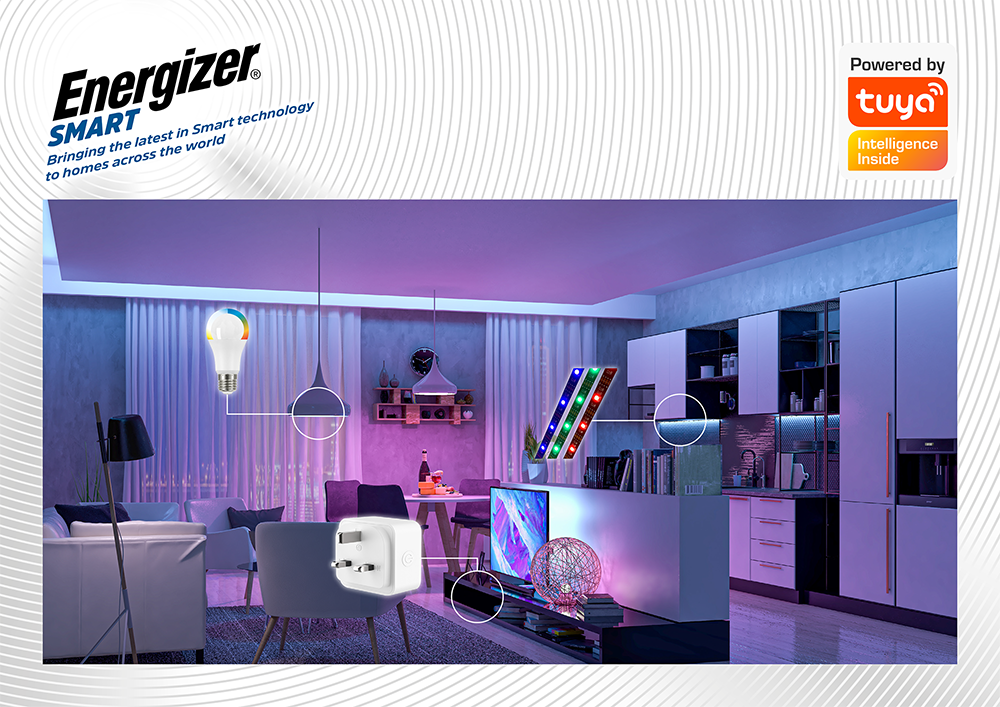 (Smart Home Scenario by Energizer Smart and Powered by Tuya)
"Smart Home is one of the fastest-growing categories in the UK as well as Europe. We want to provide a range of products suitable for everyday use. Through Tuya's powerful AIoT platform, customers will gain access to a more extensive smart-related product selection, enjoy greater convenience and benefit from superior value." Neilson said.
As the world's leading AIoT platform provider, Tuya has successfully helped many brands smart-able their devices and strengthen their market competitiveness with smart features. The partnership between Tuya and Supreme harnesses the advantages of both platforms.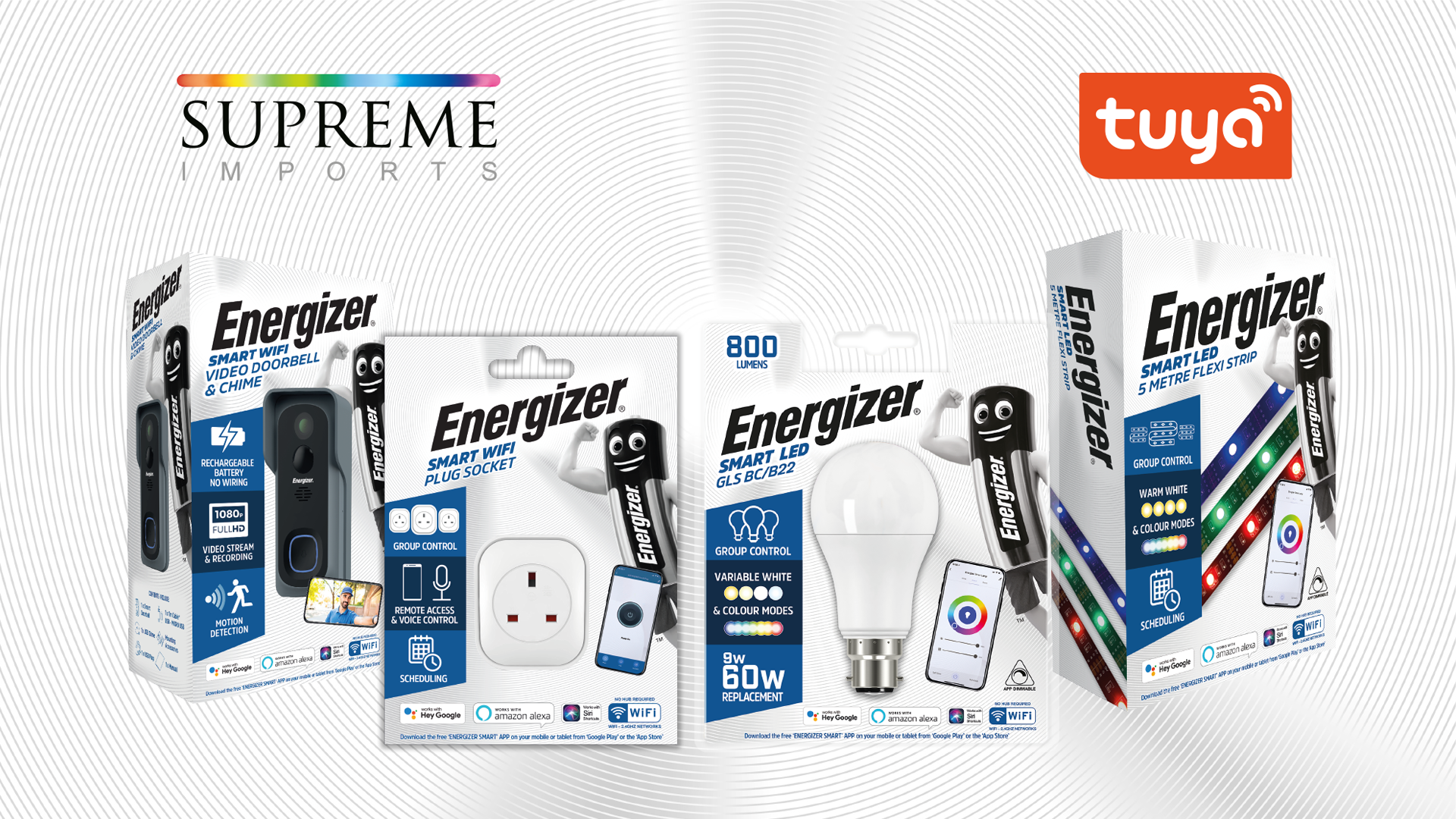 (Energizer Smart Home Products Powered by Tuya)
"The Supreme-Tuya partnership will give Tuya's global clientele more distribution channels, while Supreme will enjoy Tuya's advanced smart home technologies and diversified product portfolio," Eva Na, CMO of Tuya Smart said. "Together, the companies can help global brands to meet consumer needs on smart home and IoT technologies."
The two companies have announced to develop smart products and expand the customer base, particularly in Europe, the Asia Pacific and Australia in the near future, and will also broaden their cooperation in developing smart devices, including electrician and IPC doorbell.
About Supreme
Supreme is the UK's leading battery and lighting distributor and a leading name in the e-cigarette and vaping market. Supreme is committed to being Europe's leading distributor of fast-moving, high-return brand name consumer goods. Supreme offers a full range of branded batteries, including products such as single-use and digital cameras batteries. Alongside batteries, vaping and lighting products, Supreme also has an ever-growing range of Sports Nutrition products and household items.
About Tuya Smart
Tuya Smart is a leading global AIoT platform provider with a unique, all-in-one offering of cloud + connectivity + app that makes it easy and affordable for brands, retailers, and OEMs to make their products smart. Tuya's platform has smart-enabled more than 90,000 smart products in hundreds of categories worldwide. Tuya's serving more than 180,000 clients, many of them are leaders in their respective industries and regions. Tuya is internationally operated with headquarters in the U.S., Germany, India, Japan, and China.
For more information, please visit:
Tuya's website, LinkedIn, Facebook, Twitter or YouTube.
Media Contact:
Julia Söns
Marketing Director Tuya Europe
julia@tuya.com