COMPANY SNAPSHOT:
Name: SMD Technologies
Founded: 2005
Based: Johannesburg, South Africa
Employees: 350+
Products: Consumer Electronics
Offices: Hong Kong, Shenzhen, South Africa, UK, USA
Markets: Over 40 countries globally
Founders: Avi Mishan; Simca Diskin; Clive Sacks; Graeme Rubenstein
Website: smdtechnologies.com
Intro
SMD Technologies is one of those rare companies that has been profitable since day one. It's also doubled its profits every year, including last year. Not bad for a company operating out of one of the toughest retail markets in the world: South Africa.
The consumer electronics supplier of choice in South Africa with a presence in more than 8,000 stores and owner of over 20 of their own brands, including one of the fastest growing electronics brands globally, Volkano, SMD Technologies knows its way around the consumer device landscape.
Founded in 2005, SMD now has offices in South Africa, the UK, Kenya, the US, and China, in addition to its headquarters in Hong Kong. The company already has its products in over 40 countries and is working aggressively to grow its international footprint. It is also, with Tuya's help, now entering the smart home market via a play off one of its most successful brands, Connex.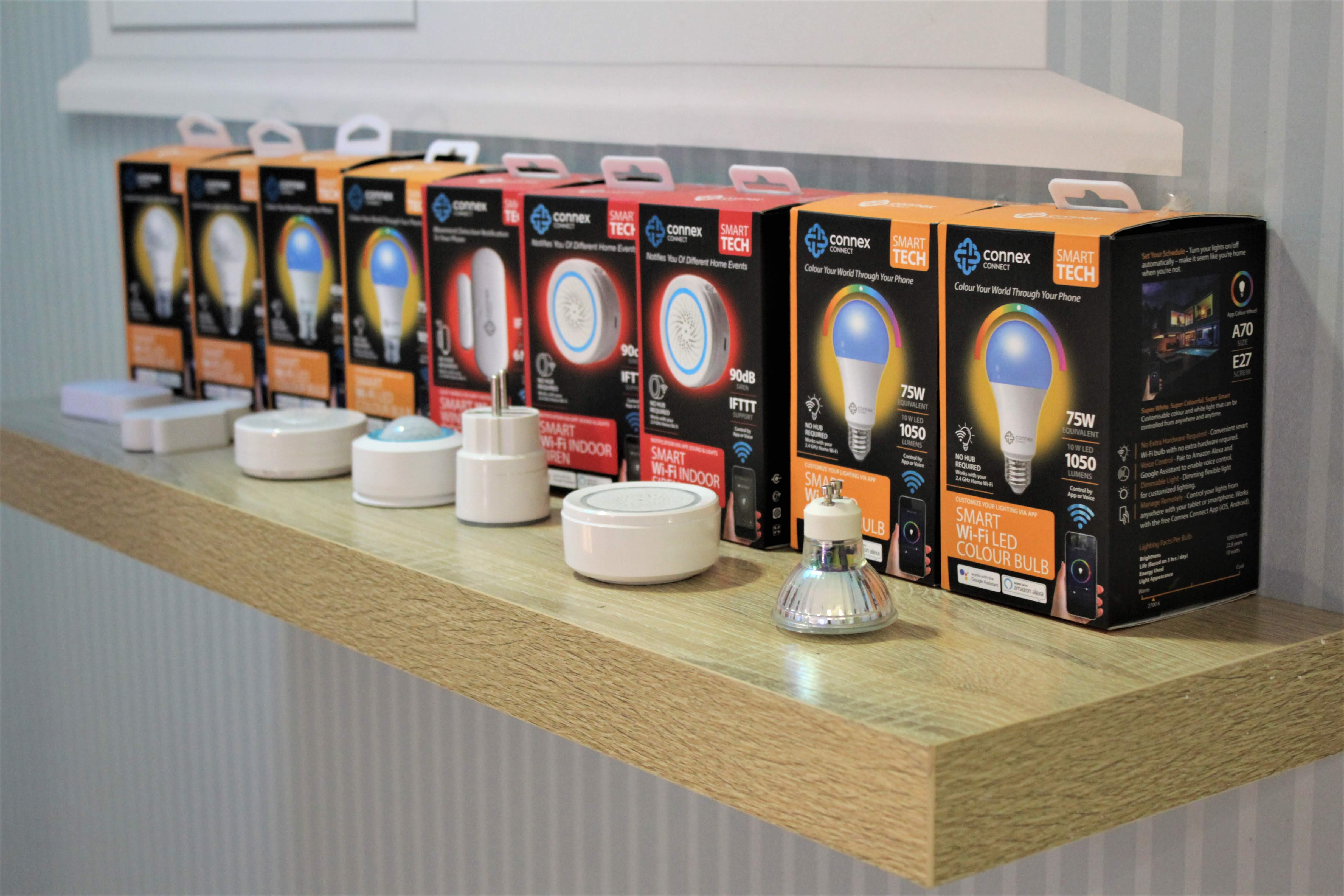 Connex
With Connex Connect, launched in September of 2019, SMD Technologies hopes to not only break open the smart home market in South African but globally.
"We want to make Connex Connect the smart home brand of choice all over the world," said Mark Sale, IoT category manager at SMD.
They've started by launching 17 smart home, WiFi-connected SKUs across five categories, fully integrated into Amazon Alexa and Google Voice Assistant, with a roadmap of some 200 devices.
SMD brings certain advantages to the smart home market, one of which is sourcing, Sale said.
"We source directly from Tuya and we own the supply chain," he said. "We work on very modest margins and create the entire marketing and execution platforms, giving our global distribution partners the ability to take significant market share. And we manage the factories ourselves. Sourcing is very important."
The other important thing is how SMD manages quality. "We AQL and QC everything ourselves," Sale said. "We do 100% QC, and we do QC on actual components."
Another key factor is branding.
"Our branding is very in your face so that when you are walking through a retailer you'll spot it, you can't miss it," Sale said.
Why SMD Technologies Chose Tuya
As is quite common with how company form partnerships, SMD's partnership with Tuya came about slowly and through word of mouth.
"We started noticing Tuya more and more, and then one of our mobile phone suppliers started using Tuya," Sale said.
SMD was about to go to market with a $15 smart lighting solution before realizing that the right partner could bring that price point way down.
"As soon as I saw the Tuya solution at a trade show about a year and a half ago – I thought, 'This could work really well,' Sale said.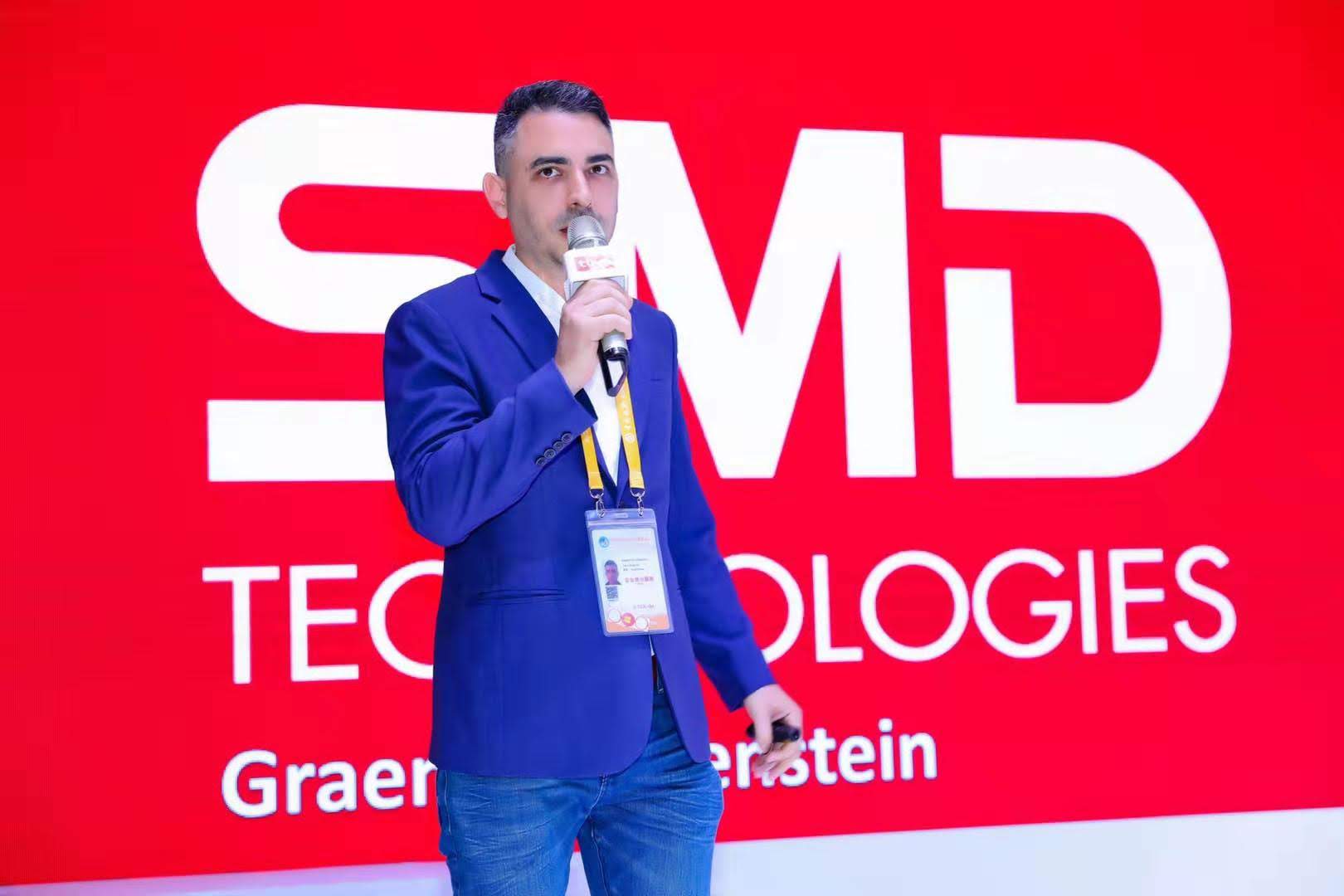 China General Manager of SMD Technologies: Graeme Rubenstein
However, Sale was concerned about compliance: specifically, the UK's GDPR and South Africa's POPI (Protection of Personal Information) Act. But when his mobile supplier assured him of Tuya's excellent compliance and security profile, he was ready to pull the trigger.
The other thing that sealed the deal was Tuya's factory network.
"The retailers are seeing the same problem again and again," Sale said. "The customer is fixed to one app, one factory. If the factory folds tomorrow, the product's gone. Tuya has tied up all the factories and once you've tied up all the factories, you've got multiple supply chains."
The way Sale sees it, SMD is getting in early with the future leader of IoT.
"It's the biggest IoT platform nobody's heard of that could be the next Google," Sale said. "The bottom line is, we are a year or two early. Let's grow with Tuya. As they grow, they're going to explode, and we're now the strategic partners of a massive global AI+IoT business."
What Does the Future Hold?
SMD plans to roll out Connext Connect products in thousands of stores in South Africa and throughout many other markets over the next year.
The challenge, especially in South Africa, Sale said, will be awareness and education.
"With smart devices, it's difficult," he said. "In North America and Europe you've got a broadband-savvy customer. A very small percentage of South Africans have broadband. Data is expensive and disposable income is tight to spend on smart devices."
Nevertheless, Sale said that with Tuya behind them, anything is possible in smart homes.
"The smart home industry is about to explode and Tuya is set to be the Google of IoT," he said. "It's the perfect situation for us to partner with Tuya and make Connex Connect a global smart home name."