With the participants from Google Assistant, Philips, Calex, and more global experts… Tuya Smart's online AI+IoT Business Conference 2020 gathered over 100 thought leaders from over 30 countries to share and discuss global AIoT trends and the direction of the AIoT industry in the New Era of AIoT Interconnectivity.
Here are some of the opinions and reactions from the conference participants…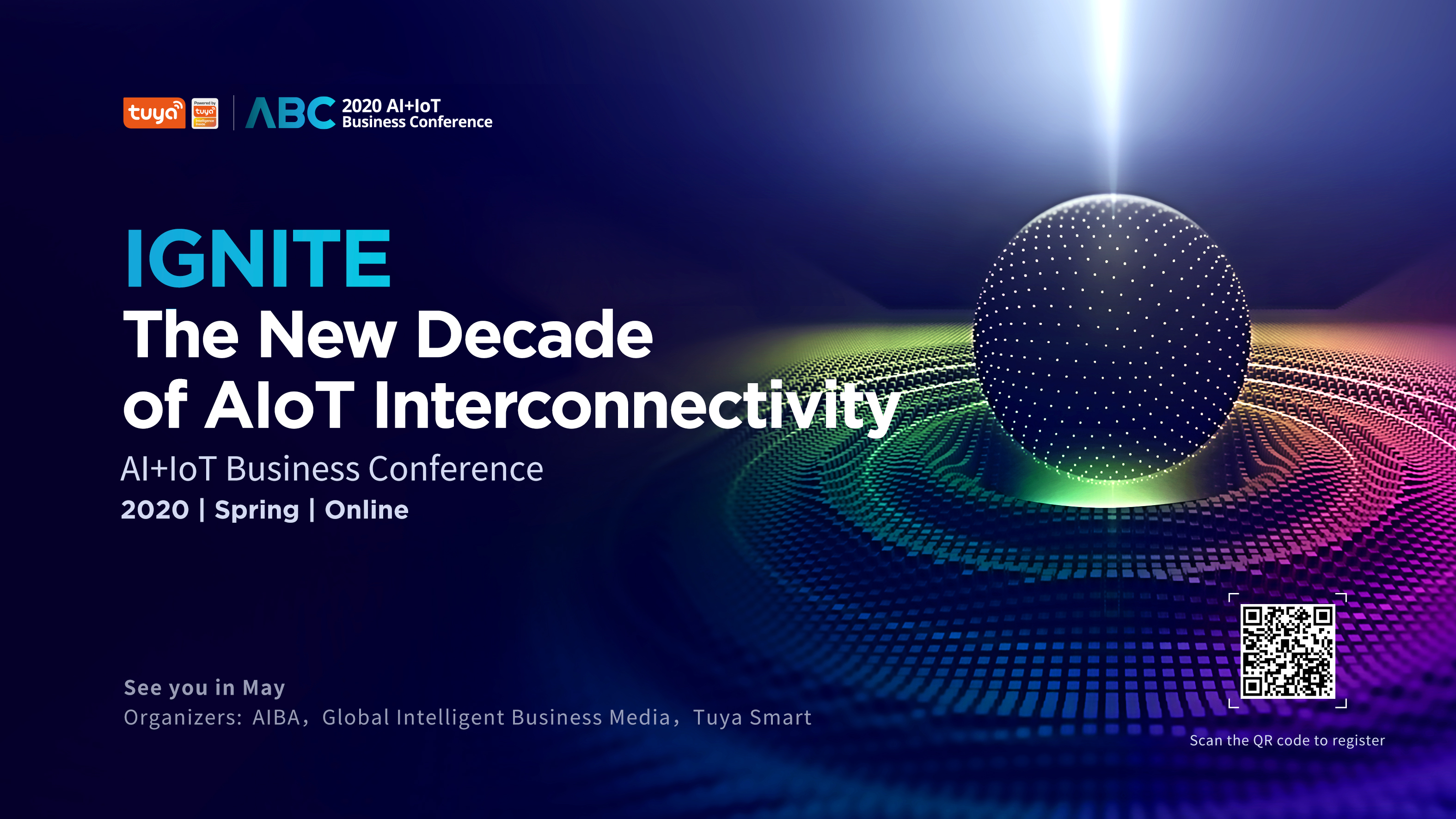 AI+IoT Business Conference Google Assistant
Clare Wu, Head of Google Assistant Distribution-Smart Home, APAC
In the current world situation, being at home becomes one of our essentials for our safety, our connection with family members at home, and also getting critical and accurate information, doing our education, doing our work, and also getting as much entertainment as we can.
With these essential needs in mind, Google is more than ever putting the efforts and focus on becoming the best way to get things done, address user journeys, and also deepen the usage and work closely with our partners like Tuya and yourselves to create more value for our end users with smooth connection experiences.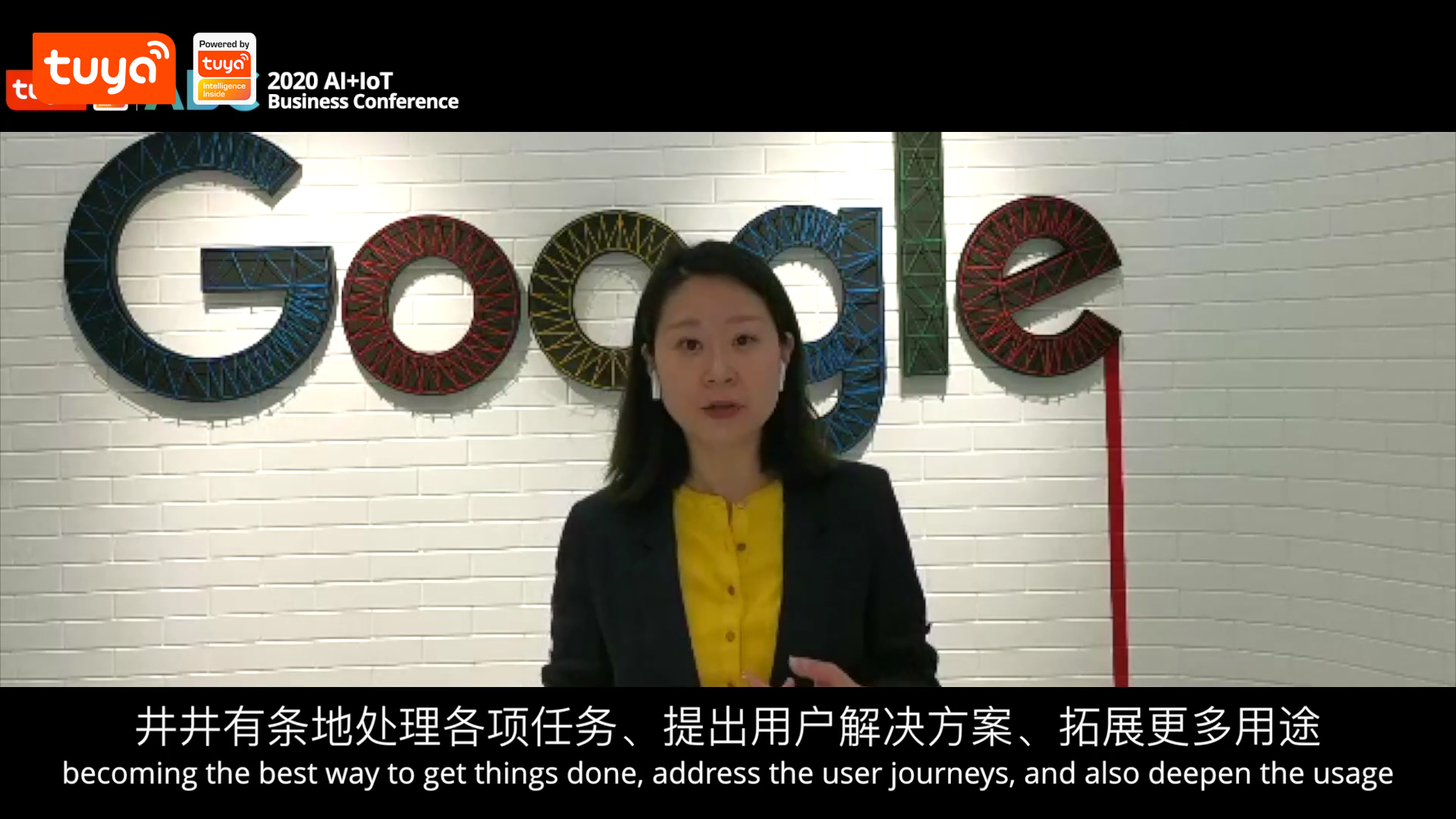 Clare Wu, Head of Google Assistant Distribution-Smart Home, APAC Zigbee Alliance
Tobin Richardson, President and CEO of Zigbee Alliance
And it is that "interoperability" that really is the crux of the Internet of Things and how these things work together. We inspire AIoT innovation. We work on harmonizing the Internet of Things, and we're looking to solve industry-wide challenges.
We can only do that through fostering collaboration, which is incredibly important to forming a functioning Internet of Things by eliminating the isolation across brands and increasing the efficiency for the growth of various intelligent devices.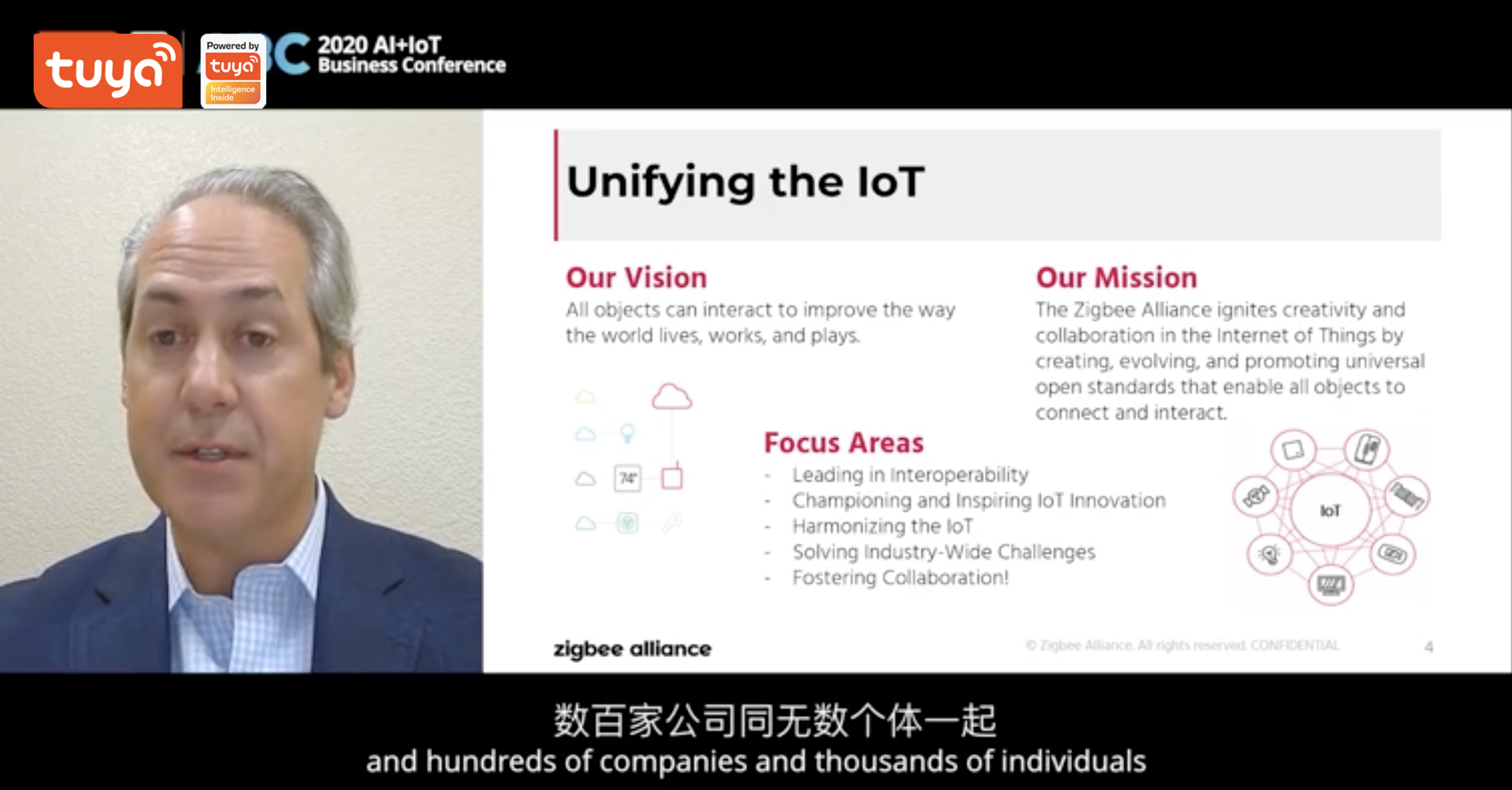 Tobin Richardson, President and CEO of Zigbee Alliance Bluetooth SIG
Jim Katsandres, Director of Developer Relations of Bluetooth SIG
Now let's take a look at some of the latest advancements and trends in Bluetooth mesh technology. Bluetooth mesh is a state-of-the-art security technology that allows devices to pass messages through each other, allowing for information to be sent beyond the range of a single radio.
Bluetooth mesh networks allow for devices and software manufactured from different companies to interoperate with each other.
This is possible by incorporating standardized mesh models that completely specify a device's functionality.
If two devices include the matching models, you can be assured that they will be interoperable.
This technology benefits the interoperability of devices from all types of companies, including OEMs, chipset providers, and system and solution providers, who are developing innovative solutions based on Bluetooth technology.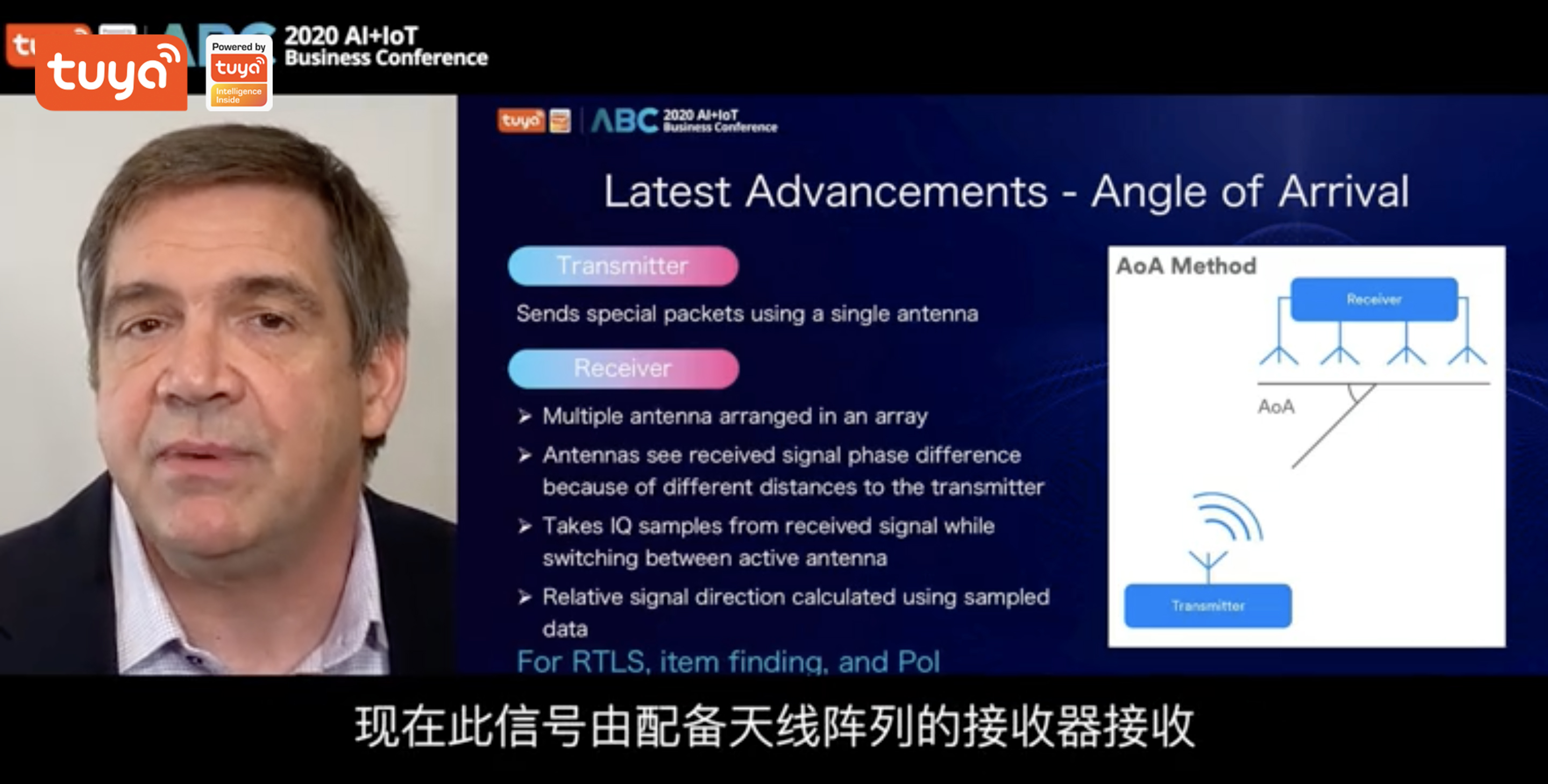 Jim Katsandres, Director of Developer Relations of Bluetooth SIG Philips
Sjoerd Drost, VP and Market Organization Leader from Philips Personal Health Greater China
We're evolving into an epic world, a more digital world, a more universally connected world.
This is where IoT has become a default choice for brands that want to provide these solutions to their customers and consumers.
We, as Philips, see no exception to this megatrend with the accumulation of data that is being generated by consumers and customers.
Via our partnership with Tuya, for example, when a consumer buys an air purifier, they can monitor the mode and operation status data to better understand our end consumers and can analyze the data to reach a better solution via this deeper understanding.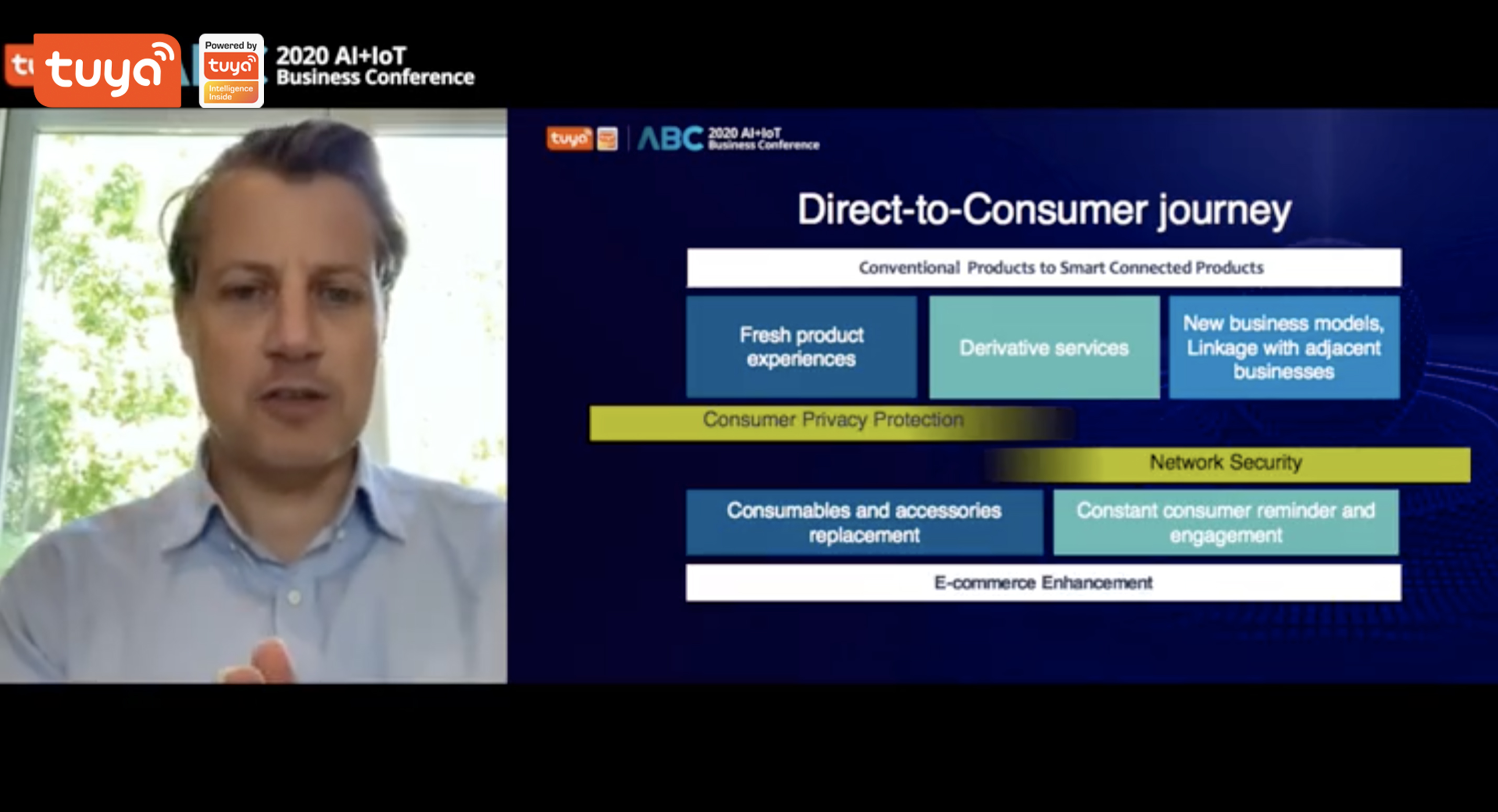 Sjoerd Drost, VP and Market Organization Leader from Philips Personal Health Greater China Hampton
Kim Kelley, CEO of Hampton
We wanted all of the products to be compatible, working with the most popular voice-activated platform appliances. That way consumers purchase decisions wouldn't involve excluding other connected home devices already in use.
The platform for the product should be flexible and smart so that we can consistently upgrade products and easily and reliably incorporate new technologies.
The products and our ecosystem should also be really smart so that users can create scenes, make use of geofencing, and facilitate AI learning.
Most importantly, we needed everything in our program to support our speed-to-market objectives.
We believe that's the only truly sustainable competitive advantage. That was our mandate: how to quickly complete product development and testing so that we could get products to market before the technologies were obsolete or worse.
The cooperation with Tuya can improve the product edge and gather more insights from the end-users and market trends to facilitate further planning and participation in the business with more opportunities.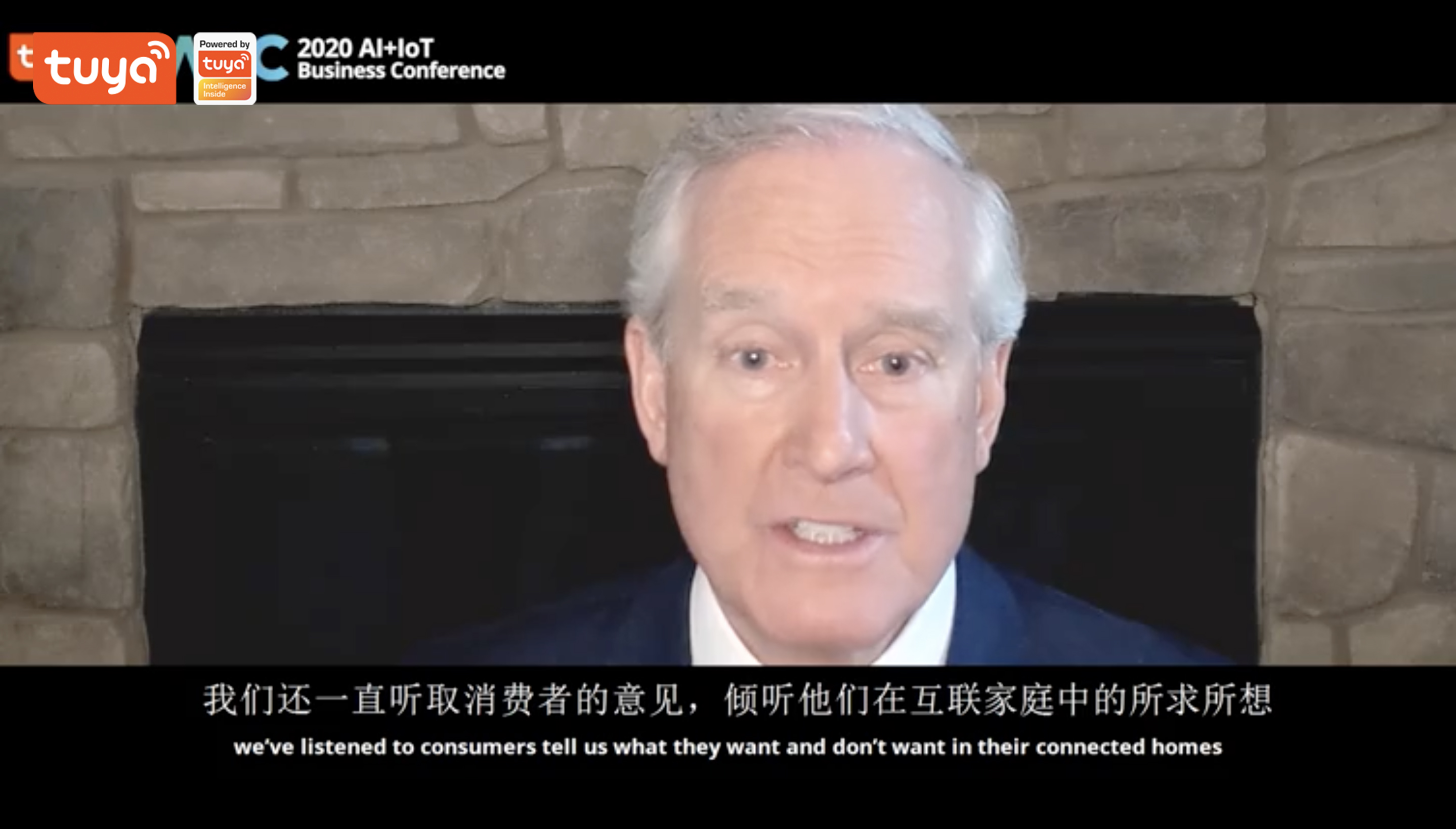 Kim Kelley, CEO of Hampton OTTO
Jörg Heinemann, Principal Innovation & Digitalisation of OTTO
And at that point, we are also talking to Tuya because we are very interested in connecting their platform to our service so that Tuya users can also use it. And then if you have the companion app of the product you have—such as a washing machine— then you can set up the service. Because through OTTO Ready we connect our shop directly to the manufacturer's companion app
I think the shopping list is the shelf space of tomorrow. And the IoT device is the buyer of the future. And it's important for brand to increase customer relevance in the future, because you have to be in the mind of the customers if he talks to the smart speaker or if he does his configuration on his IoT device.
On the other hand, of course, you have to have the availability on the customers' various channels, so you have to be with the skill or action on a smart speaker or on the IoT devices. That's very very important as a grocery store or as a brand. If you are a manufacture, then of course it's very important to make your products intelligent. And if we look at that, then adding value for the customers must be the focus. We are all in the smart home and IoT battlefield IoT. Do a good job and focus on that, and I think that your IoT launches will be successful. So that's my POV. Thank you very much.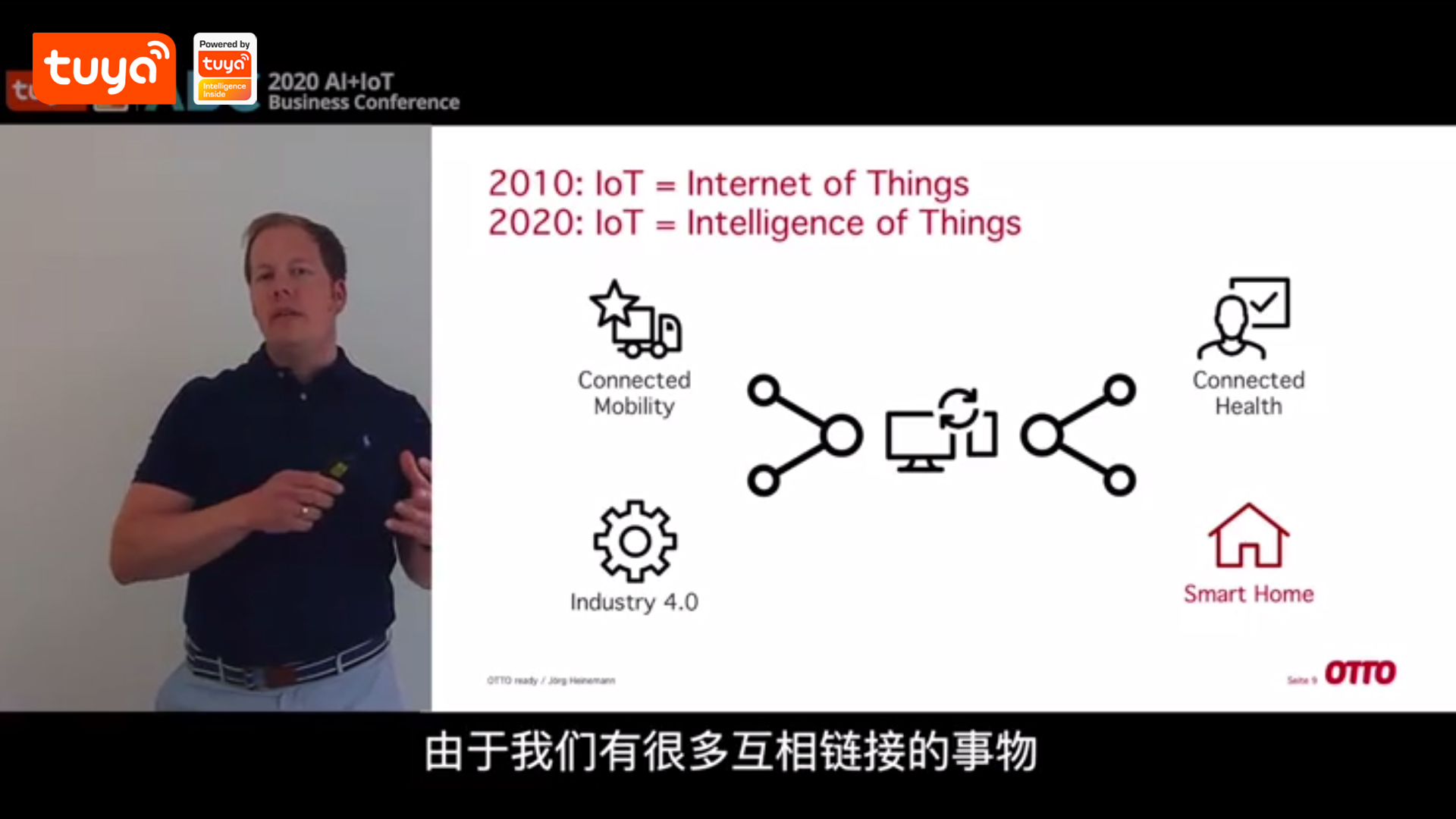 Jörg Heinemann, Principal Innovation & Digitalisation of OTTO Calex
Will Smits, Managing Director of Calex
The key to the Calex market approach is clear positioning with a clear strategy and consistency in our brand exposure.
This has been realized by our transition in lighting from functional to decorative and finally to SMART and the proven concept or "good, better, best".
This concept has been translated to the shop floor where we also have a clear view of product segmentation as well as the value laddering within these segments.
Within SMART we see this value ladder moving upwards from SMD dimmable, SMD CCT, SMD RGB, Filament CCT, Filament decorative CCT, Filament RGB and finally our Decorative XXL smart bulbs.
The introduction of SMART has also been supported by a strong in-store market activation where the well-known display solutions are still proving to be a strong and welcomed concept at the international retail chains.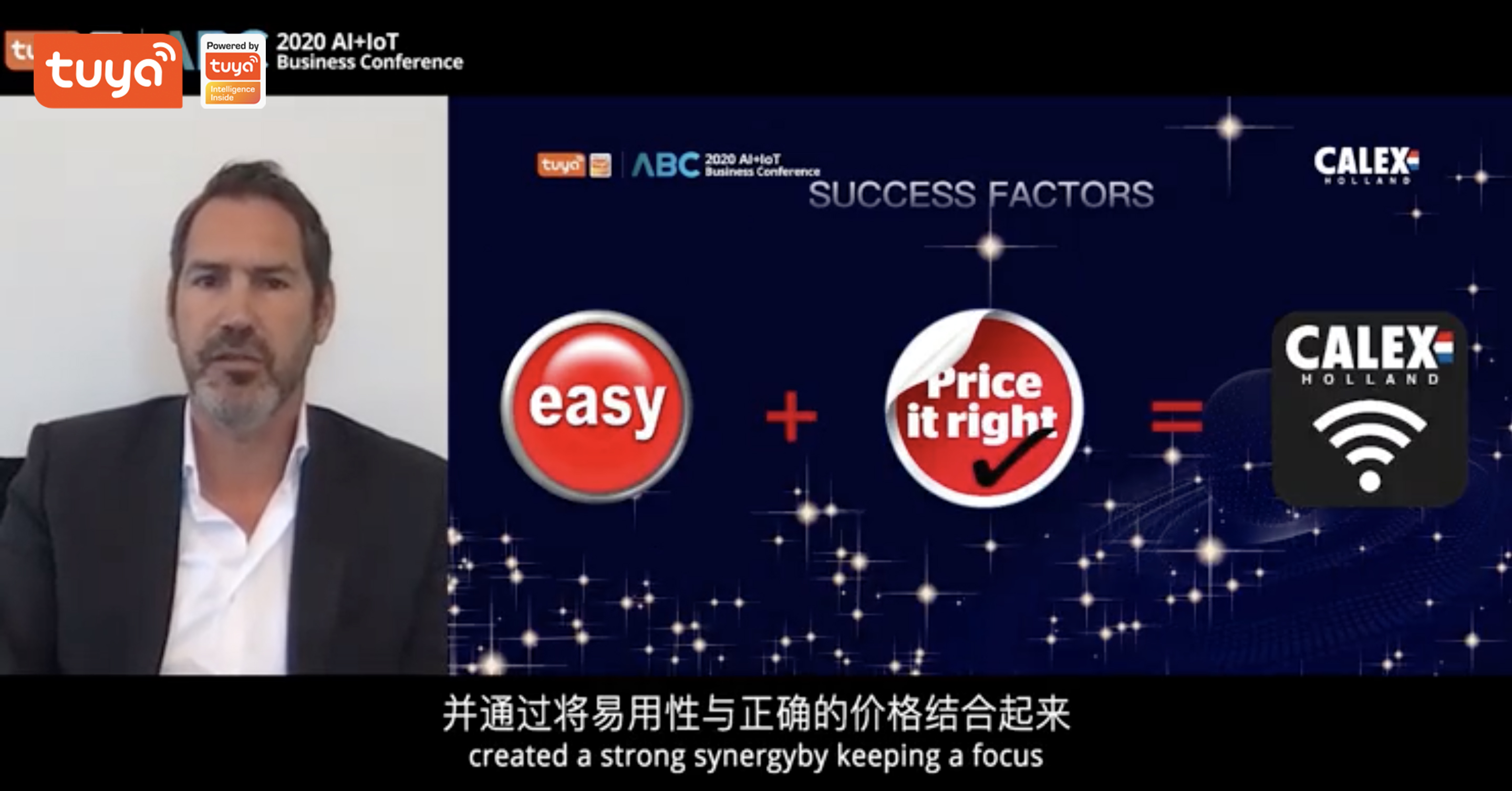 Will Smits, Managing Director of Calex Perenio
Sergei Kostevitch, Executive Director of Perenio IoT
What I really like about the Internet of Things is how it brings together different companies that would have otherwise never been partners.
You have small sensor developers, you have guys making air conditioners, capsules, heaters, or light bulbs, lamps, or whatever, routers as well,
and all the recalibrating together to make a great product, machine to machine.
And this was never possible before.
Now everything is really interconnected and delivering something unique to the client. It's a one-stop solution.
We are focusing on what we are good at: designing stylish products and catering to users' behaviors. Tuya is powering the intelligent part, so we can leverage each other's strengths to spread the adoption of smart life in the market.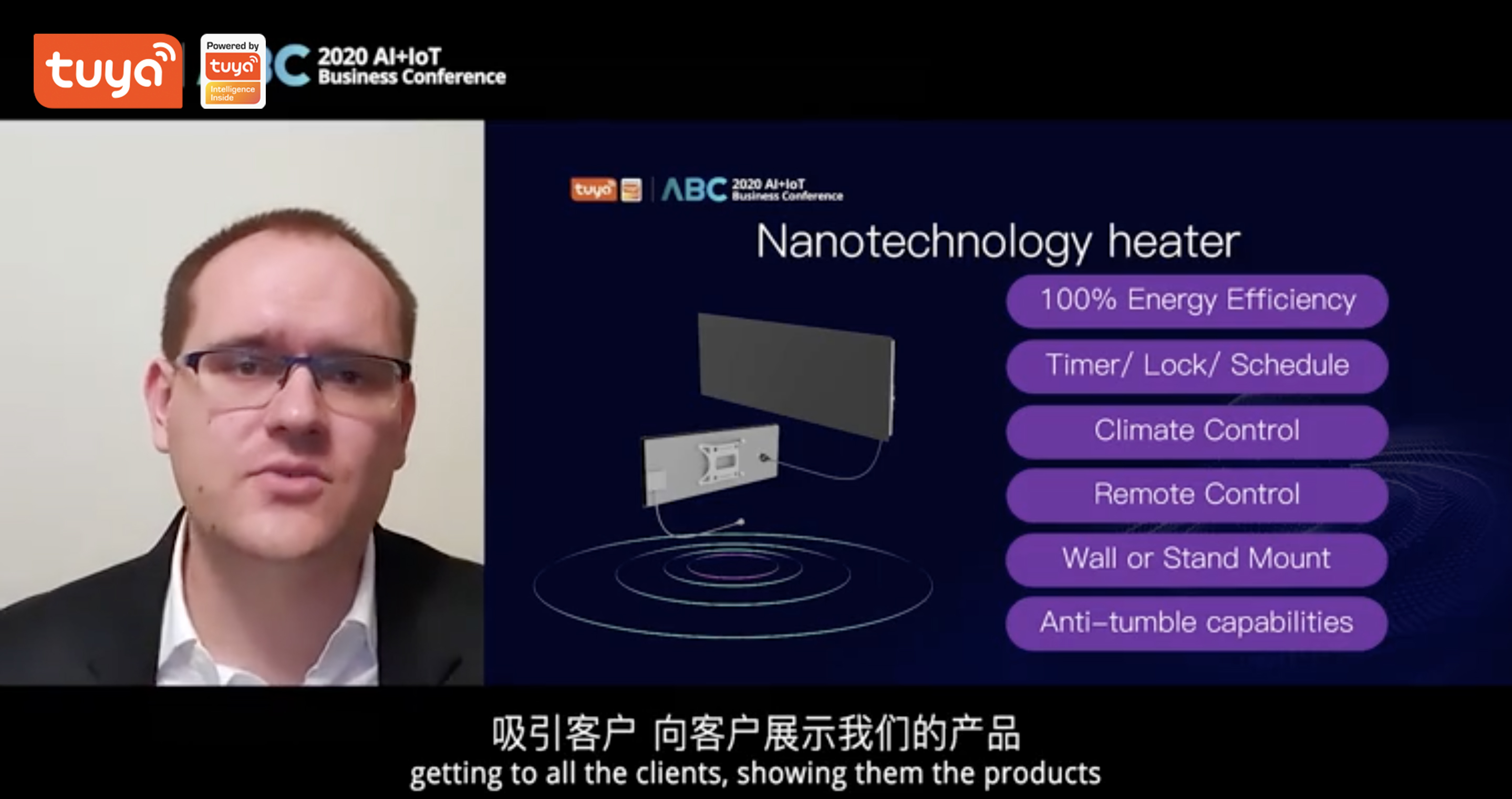 Sergei Kostevitch, Executive Director of Perenio IoT Vestel
Tugrul Kara, Product Manager of Vestel
In an ideal smart ecosystem, end users can reach any electrical device at home through just a single application.
Or at the very least, every application can be run by a common platform at home to control smart devices.
The key business strategies in smart ecosystems are adopted product launches, partnerships, and acquisitions that expand product portfolios and improve market presence across various geographies.
Vestel is making partnerships to expand its product portfolio and Tuya is one of the most important partners of Vestel.
We design and develop applications to control smart devices and try to find a way to create value in the market with smart appliances. Through our partnership with Tuya, we are making our smart devices more visible and competitive in the market.
The global trend in smart products is toward easier, more sustainable, and greener technology, and in this way smart home adoption is growing rapidly.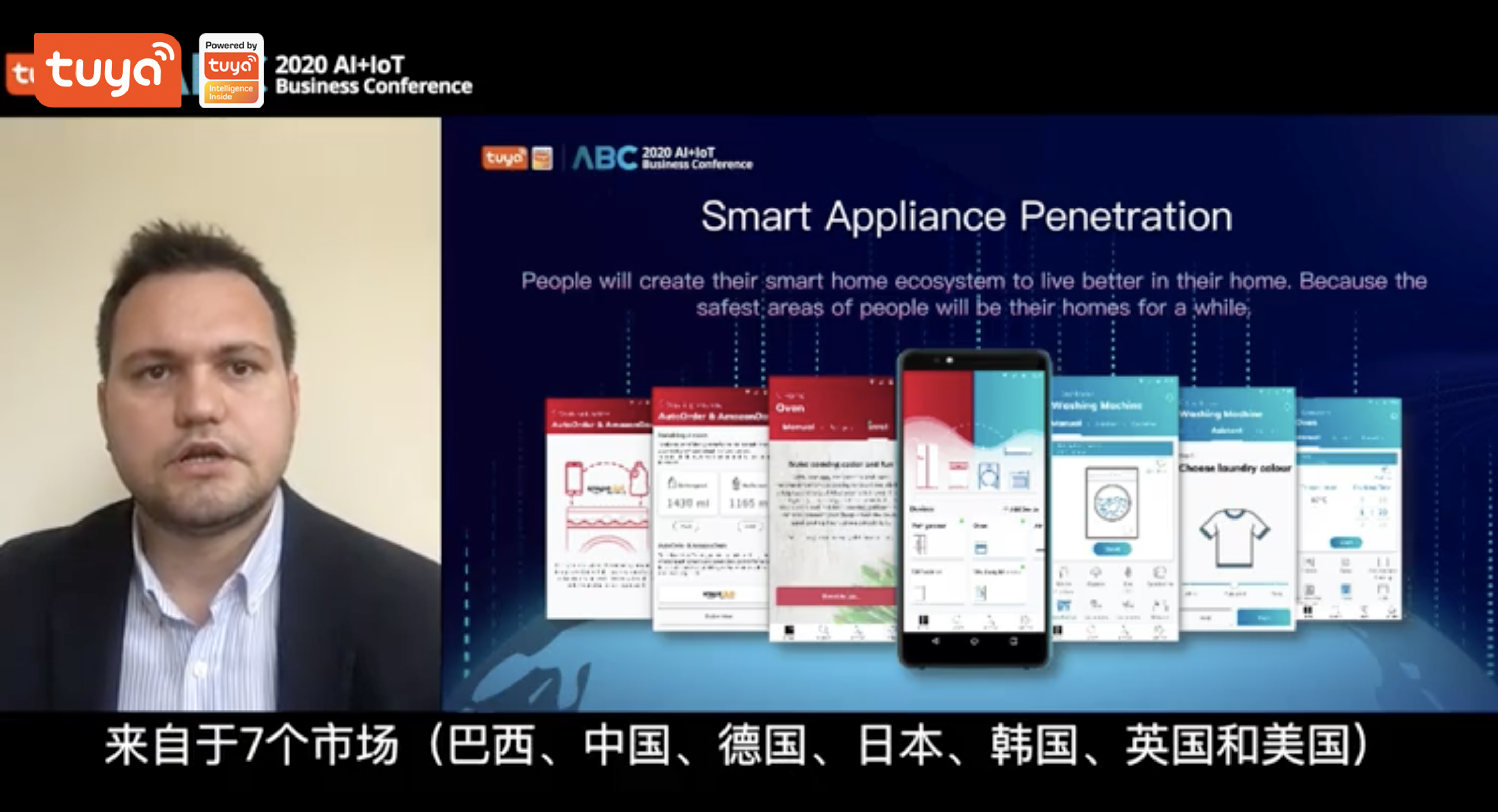 Tugrul Kara, Product Manager of Vestel Tecnolite
Edgar José Gómez Pérez, New Business Development Director of Tecnolite
Today, we live in a world where almost all devices are connected to the Internet. Our goal is to make all our products intelligent. We have included the best-selling bright light in recent years onto the Tuya Smart platform.
This practice will enable us to provide customers with intelligent services, based on which we can also reach the mass consumer and professional market to obtain data, which I call the gold of the 21st century.
Smart technology enables us to tap into valuable end-user data and trends, which is very helpful for marketing and selling products.
Although we call them smart devices, these devices rely on a single software to achieve intelligence.
That's why we're working with Tuya, the leader in the field of artificial intelligence, to develop our platform and at the same time apply our vertical knowledge to the Internet of Things to solve problems and provide what today's customers need.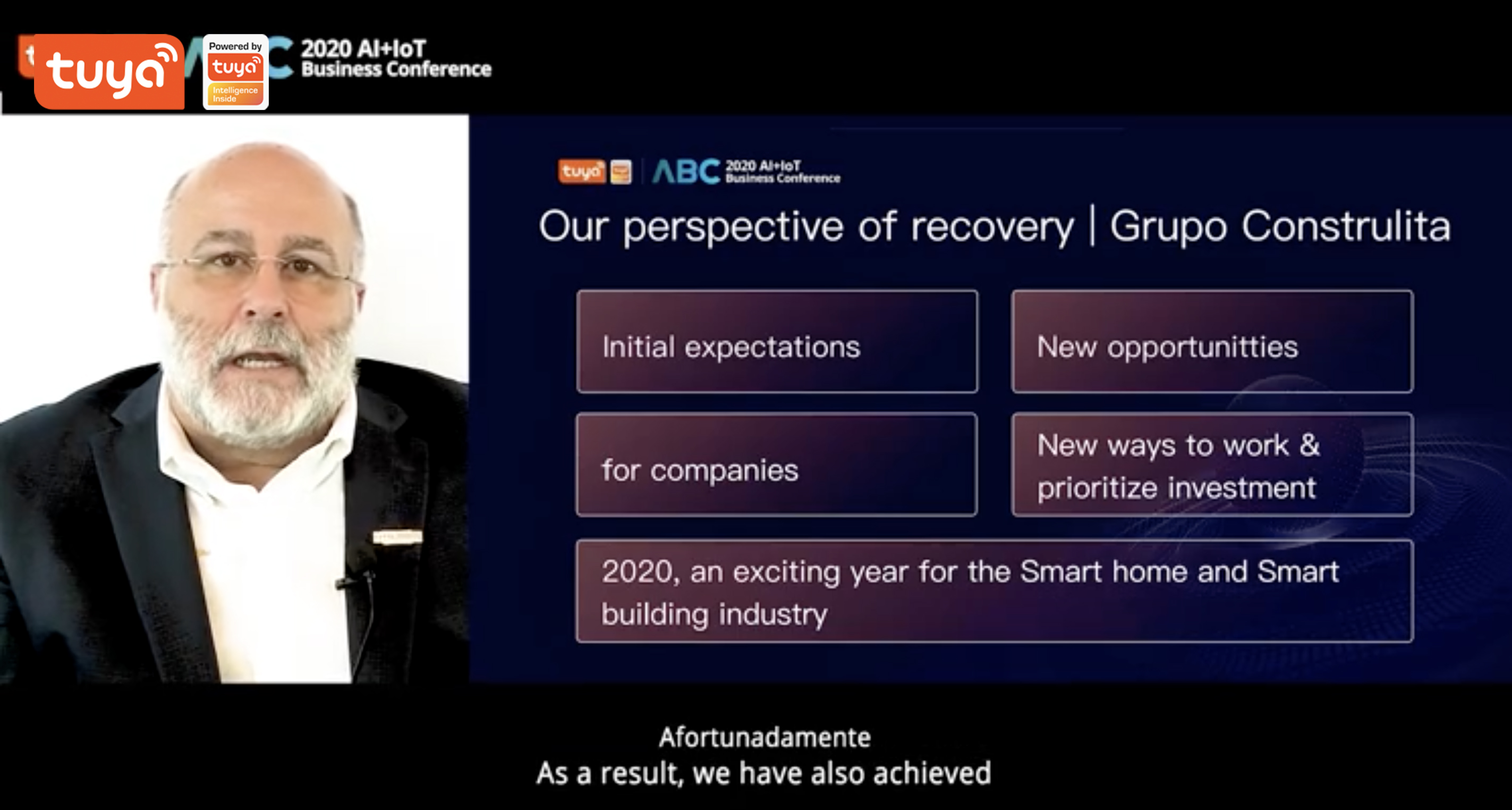 Edgar José Gómez Pérez, New Business Development Director of Tecnolite Bardi
Yudi Tukiaty, Chief Partnership and Strategy Officer of Bardi
Since October 2019, when Bardi Smart Bulb was first introduced, the overall growth of Tuya's AIoT platform has coincided with the growth of Bardi's sales.
The growth of the Global AI+IoT platform Tuya Smart can be seen from their own internal Backend statistical data.
Since the introduction of Bardi Smart Bulb in Indonesia with the best price point and the best quality, Bardi has been growing strongly and capturing a lot of these new markets, and from there, the adoption towards a new standard of living has begun.
Many people are starting to use smart home products in Indonesia.
As Indonesia's smart home user base grows, so too does the overall sales of Powered by Tuya products.
However, this growth will only continue if the customers are completely satisfied and happy with the product, the brand, and our overall services.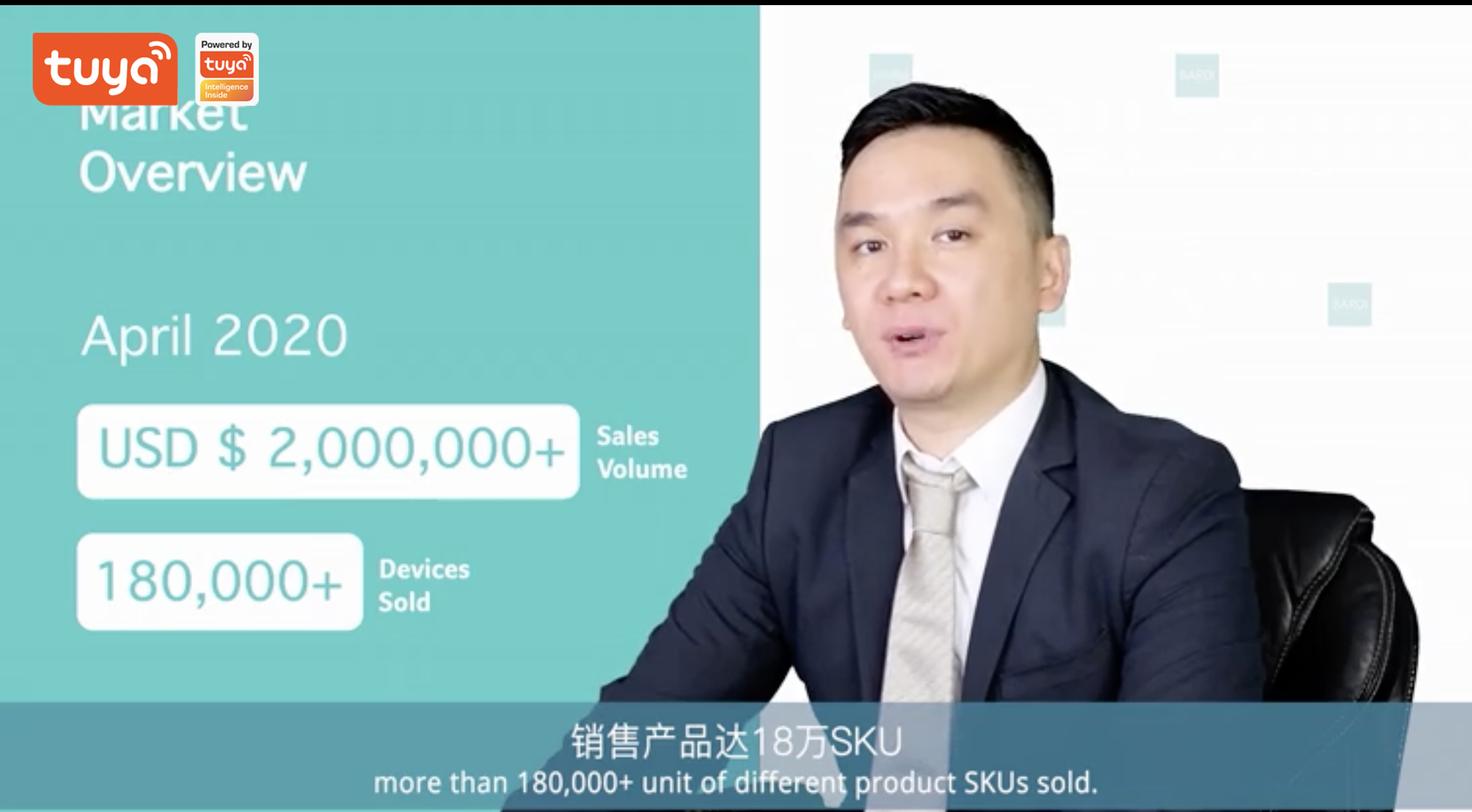 Yudi Tukiaty, Chief Partnership and Strategy Officer of Bardi Dialog
Rainer Deutschmann, GCOO of Dialog Axiata PLC
We are serving 11 countries, six of them telco countries, and it's very a big advantage to have a common platform that serves the core facilities across all of these footprints.
On top of that, we have a certain set of specific applications in the telco ecosystem that we use for specific services in the country.
We are seamlessly connected to the Tuya AIoT platform and Tuya is providing onboarding and management of IoT devices, be it on the enterprise or the consumer side. We are technology agnostic.
We provide perfect connectivity across any network and supply a vast and growing device portfolio, and we are able to always give full control and security to users of any application.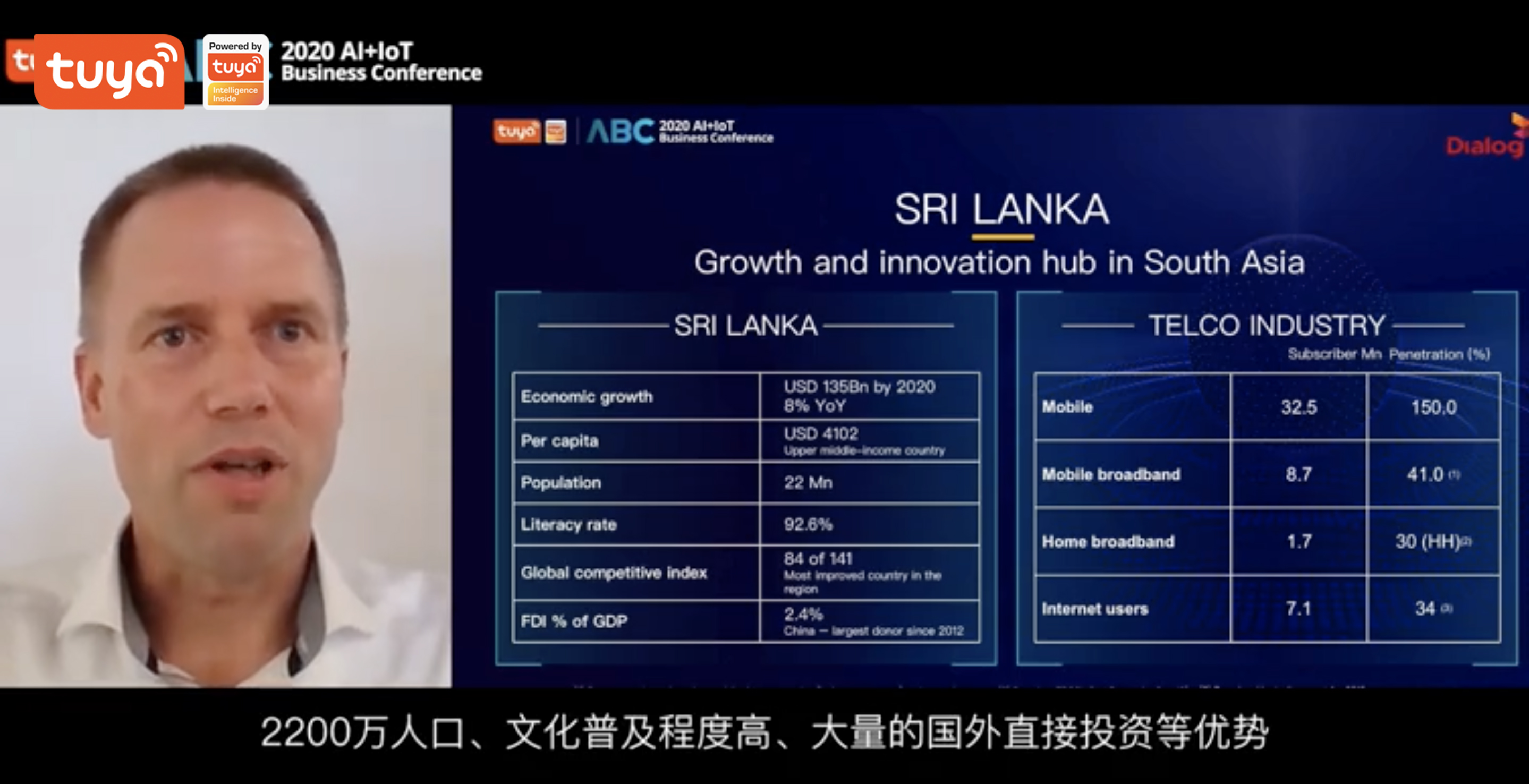 Rainer Deutschmann, GCOO of Dialog Axiata PLC Ecopush
Tom Berman, Co-Founder of Ecopush
How does Ecopush work with Tuya? We have a customized app for IOS and Android, and within that app users can set their preferences. They can set what windows they want to optimize for and what they care most about. We ingress that data into our cloud system and also take into account the price of energy. We talk to different suppliers and get tariff and fee information from them, and then we take into account the upcoming day's estimated CO2 emissions of every region in the country. We then go through a process of calculating these periods for each device we have registered with our app.
We then push these signals into the Ecopush cloud and deliver them to the device itself. We then get communication back from the Tuya cloud about the success of any messaging and also the readings. So the energy readings come back and we can know exactly what the device is doing. We can also offer measurements of how much energy they are using in total and all sorts of performance metrics.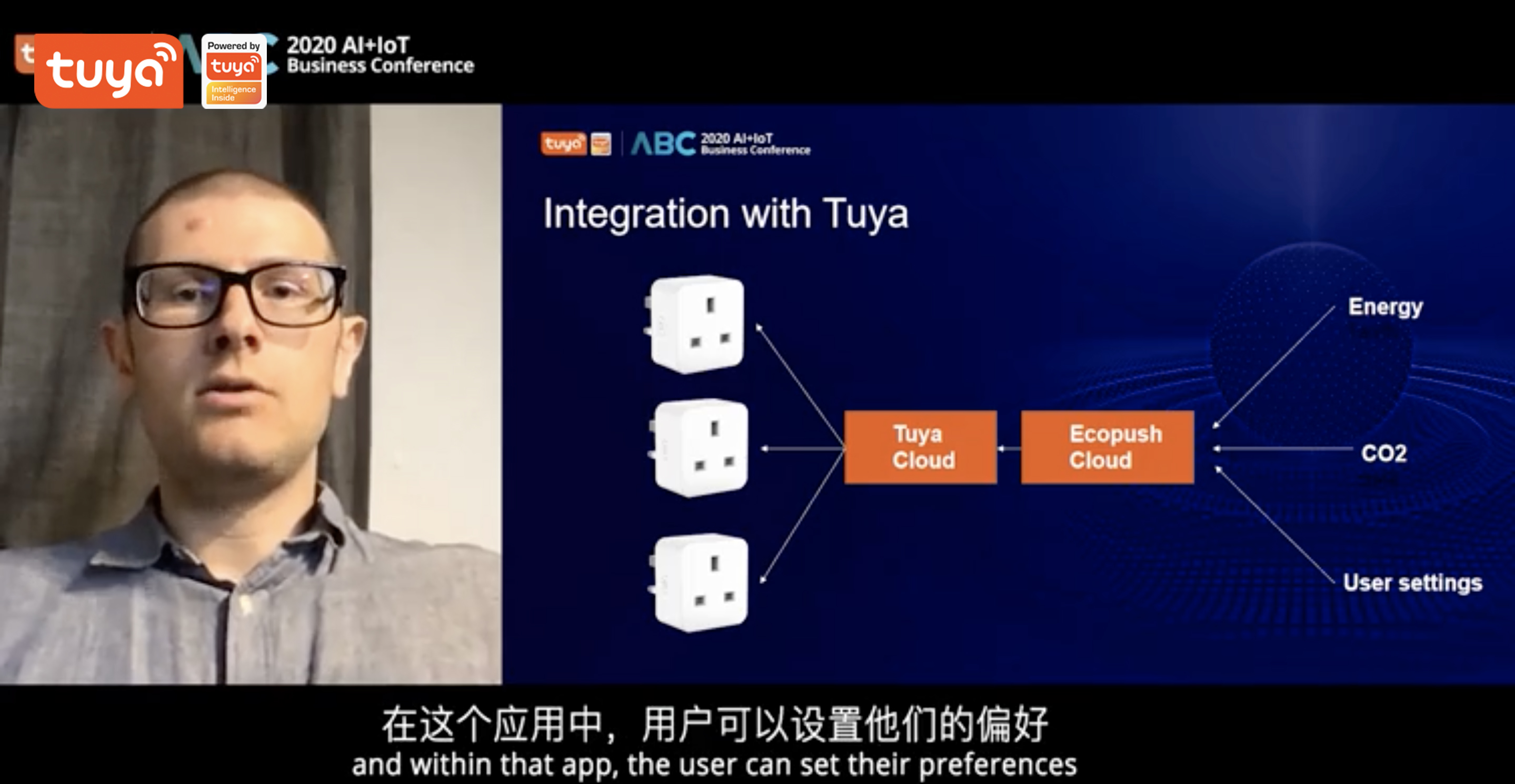 Tom Berman, Co-Founder of Ecopush Alfacomex Geonav
Sérgio Miranda, Product Director of Alfacomex
Even with localization and the product understanding Portuguese and the product manuals being in Portuguese, we understand that smart technology is still a very new technology for some people.
So you need great support. You need to have startup videos to help them configure their devices.
Also, the big retailers will start to open space for IoT devices on their shelve because of now having national brands and products localized in Portuguese and localized for the country.
For the big retailers it's important because they want to be sure that everybody that can buy the product will understand how to use it and not end up returning it.
So having a complete solution—both hardware and software—that is localized in the language of the country is very important for the continued growth both of our company and the IoT industry in our part of the world.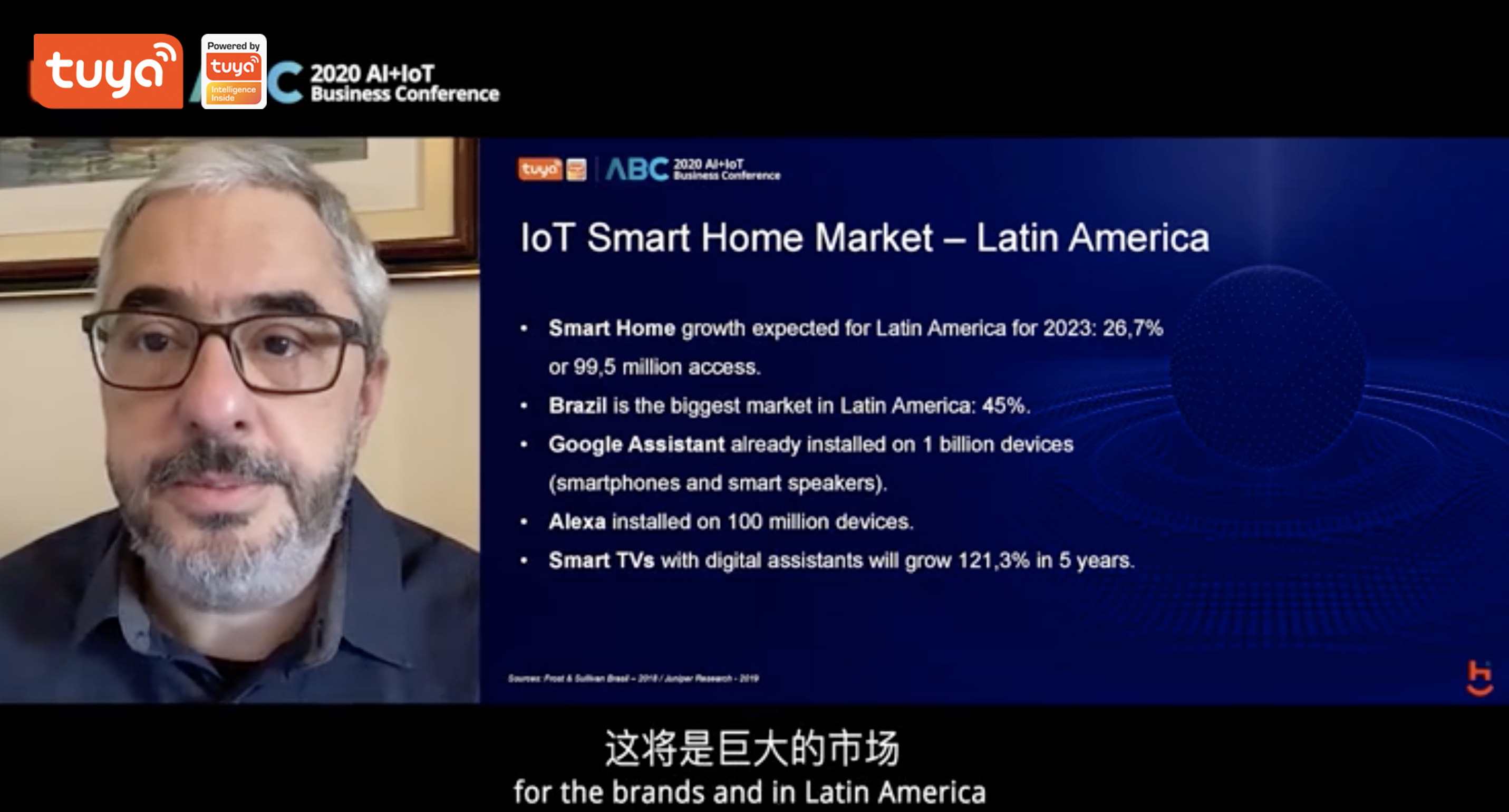 Sérgio Miranda, Product Director of Alfacomex