COMPANY SNAPSHOT:
Name: Calex
Based: Holland
Founded: 1970
Employees: 100
Product(s): Decorative and functional lighting
Website: https://www.calex.nl/en/
Intro:
"See what light can do for you"—the Calex motto—sounds so simple and yet it says so much. Which is another way to say that it's elegant, just like Calex's lighting solutions.
The 50-year-old Dutch company was the first to introduce filament lamps and big LED lamps in Europe, and their pioneering innovation has paid off: their products are now sold in more than 100,000 stores across Europe and the company has seen double-digit revenue growth every year for the last five years.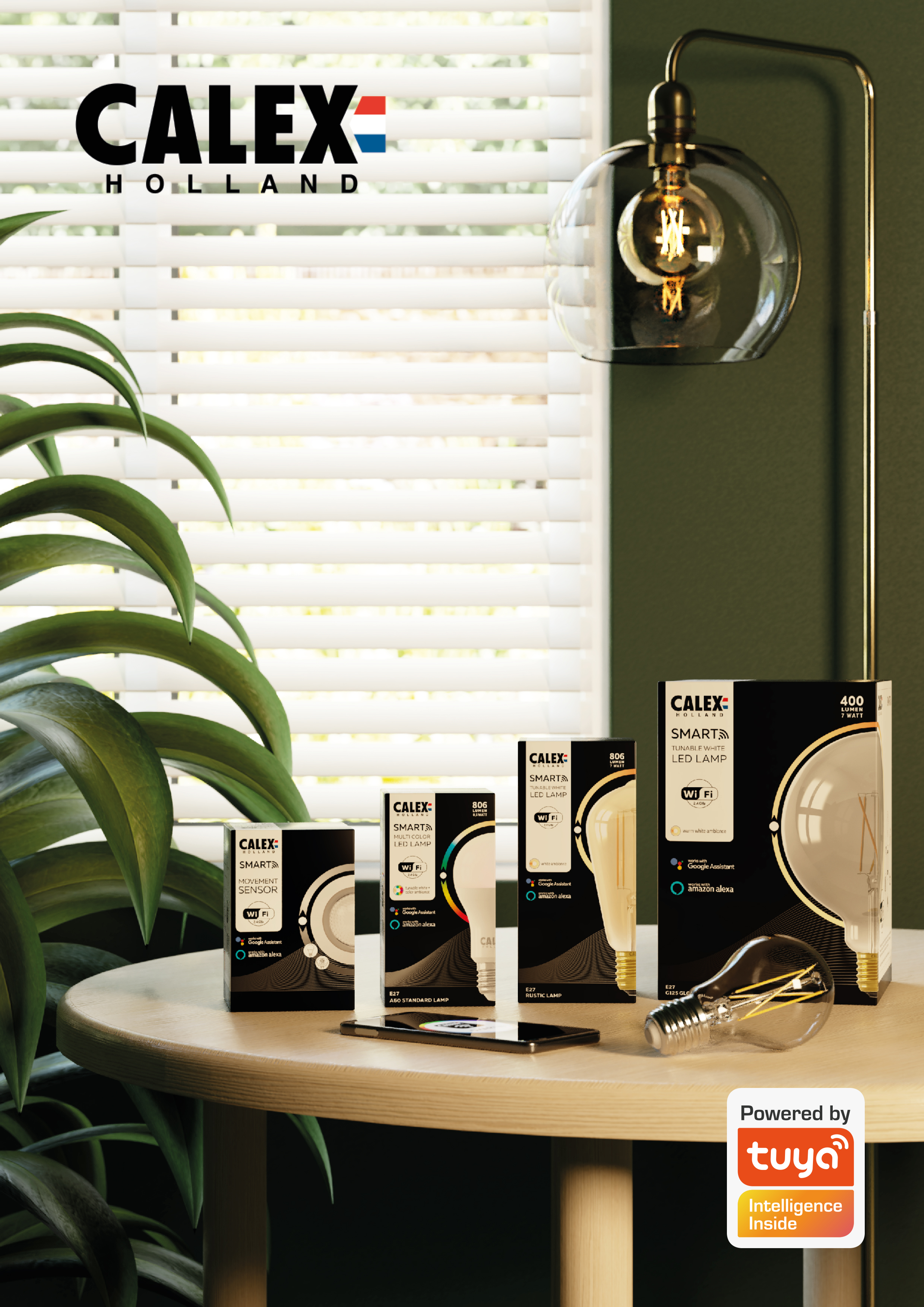 Calex
A lighting industry veteran with decades of experience in decorative and functional lighting, Calex now has its sights set on the smart home market.
"In Europe people like to spend a lot of time at home and we are very strong in the central and northern European markets," said Will Smits, commercial director at Calex.
Going smart shouldn't be a problem for Calex, since its roots are in bringing ambiance and comfort to the home, specializing in artistic, decorative solutions that do a lot more than just provide light.
According to Smits, the average number of light points in the average European household is more than 40, meaning the European smart home opportunity is huge.
"If you look at the average household in Europe, the biggest growth is in lighting," he said. "Remember, forty-plus lighting points per household in Europe. Lighting is the easy access point to let consumers know what's possible with smart homes."
Why Calex Chose Tuya
Calex had been eyeing the smart home market for a while, knowing it had the key advantage of being a decorative and LED lighting expert and leader in Europe.
They launched a smart lighting product in 2015—a simple, Bluetooth-based solution—followed by a Zigbee-based solution, but the price points were a little too high and the connectivity protocol also needed to be Wi-Fi, Smits said.
"Wi-Fi is the right protocol," he said. "It's really easy to connect and very easy to understand with consumers."
Knowing they wanted to go with a Wi-Fi based solution and also bring their price point down, Calex starting looking for a good smart home partner.
"We had talked to many companies over the last two years, including Tuya competitors," Smits said. "And last year we talked to everybody and some companies multiple times."
In the end, the decision came down to one key factor.
"We chose Tuya for one basic reason: because they have a platform that is future-proof," Smits said. "Tuya can support Wi-Fi but at the same time you can support Bluetooth Mesh and Zigbee and maybe new protocols. Tuya also has a proven record already with some major accounts in the U.S. market that have proven to be successful."
Calex developed its own smart home app with Tuya and finally began shipping products with the "Powered by Tuya" label.
"The app and packaging and lamp is all Calex but the technology is all Tuya," Smits said. "The protocol is Tuya and architectural structure of app is all Tuya."
Most importantly, Calex was able to significantly reduce the price point.
"All the people are positively shocked by the quality of these smart devices," Smits said. "We've shown that with a much lower price you can still have the same functionality and quality."
What Does the Future Hold?
"We believe now the price points are right to penetrate the market and go for big volumes," Smits said. "We've already placed two million pieces in the European market so we are already number one with Tuya in just the first year just by having the right price point.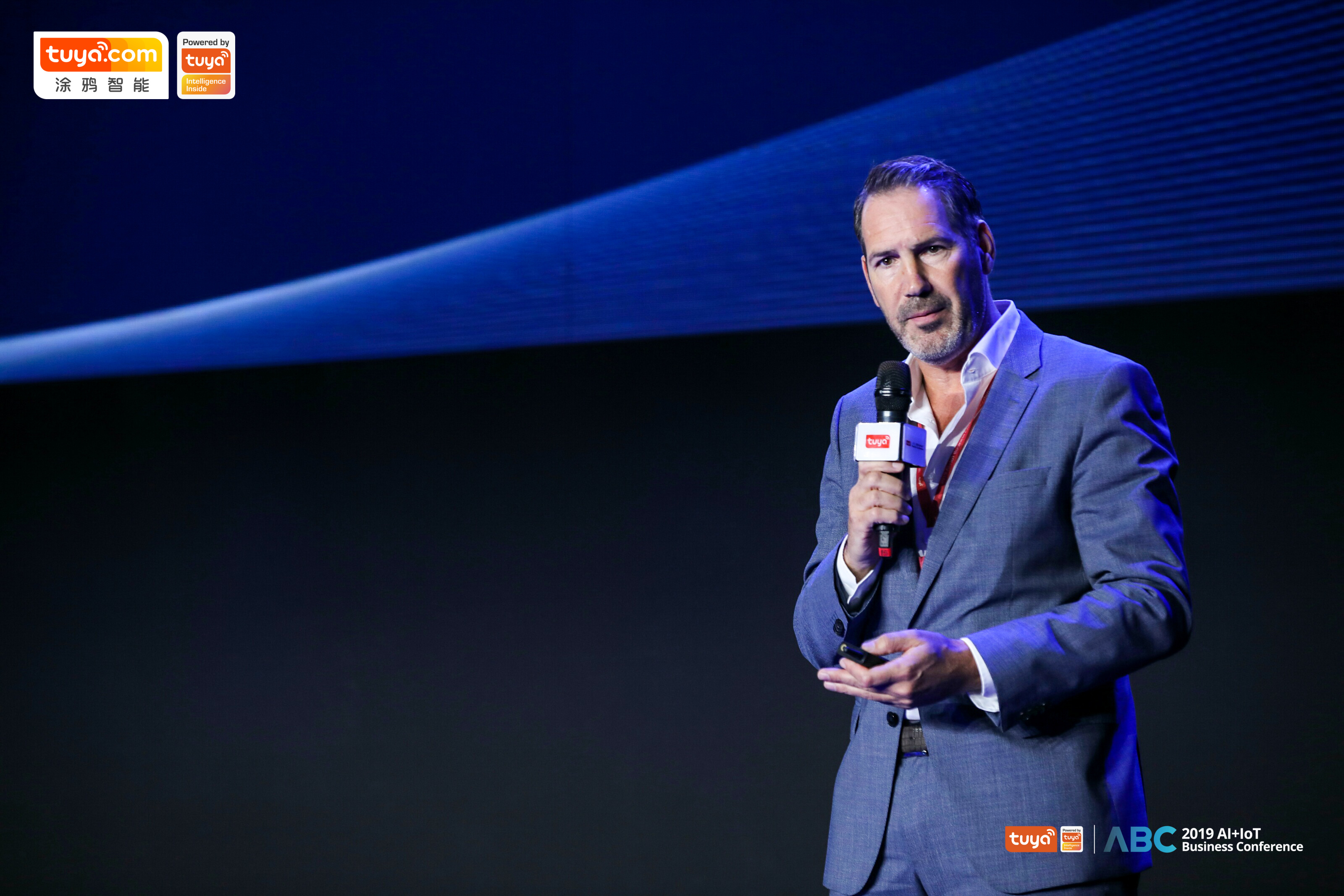 Commercial Director of Calex: Will Smits
Indeed, Calex's 10-Euro smart lighting solution is about 300% cheaper than the average price of its competitors' solutions.
"It's top quality, top functionality, top connectivity, but at a fair price," Smits said.
And now Calex is thinking of expanding its Powered by Tuya offerings via new connectivity protocols.
"We are already talking with Tuya to go into the next protocol level in the next year," Smits said. "Maybe Bluetooth Mesh, maybe Zigbee, but first we want to penetrate the market with Wi-Fi to get the consumers used to smart home to get consumers used to smart homes and make a bigger smart home environment for the long-term. Wi-Fi will always be the entry-level."
With global smart home market poised for massive growth, Smits said the possibilities are limitless as long as the product is smart and priced correctly.
"The lightbulb market is changing from non-smart to smart," he said. "What we say always in the lighting category is you have good, better, and best, and now we believe everything will go from good, to better, to best, to smart. Today, a lot of people in the retail market ask, 'Is the lamp dimmable or not?' Soon they will be asking, 'Is it smart or not?'