Immelt's Global Business Network, and Expertise in IoT Will Help Fuel Tuya's Worldwide Growth
SAN JOSE, Calif., September 17, 2019 – Today, global AI+IoT leader Tuya Smart is announcing that Jeff Immelt has been appointed as a Chairman of Tuya Smart US Headquarters, and chairman of Tuya's Global Strategy Committee.
Prior to joining Tuya, Immelt held numerous leadership positions, among them 16 years as GE's CEO. During his tenure, Immelt revamped the company's strategy, global footprint, workforce and culture, which resulted in doubled industrial earnings, and returning $143B in dividends — more than in GE's cumulative history.
Immelt was the architect of the GE Store, leveraging the company's unique scale to drive growth. Under his leadership, GE re-established market leadership with technological innovation, grew a strong share position in essential industries and built a backlog of $320 billion.
"Jeff's exceptional leadership, and experience succeeding through challenging economic times, which is exactly what Tuya need to expand our world-class AI+IoT platform and business," said Jerry Wang, Founder and CEO of Tuya. "His global knowledge and network, combined with his deep experience and vision of the global IoT industry, will accelerate and add new opportunities for Tuya's growth."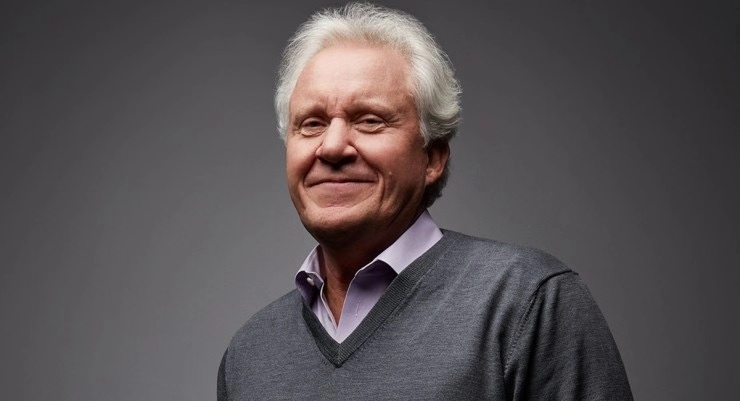 Chairman of Tuya Smart US Headquarters: Jeff Immelt
Immelt, a firm believer in connecting markets and resources, will work with the global Tuya team to drive market growth through an expanded partner ecosystem, enhance Tuya's AI+IoT platform, and work closely with clients to deliver value and accelerate the adoption of smart products.
"This is a time for tremendous opportunity for Tuya, as AI and IoT further penetrate both the consumer and commercial markets," said Immelt. "The power of platforms like Tuya's will help legacy companies take control of their digital future. I believe in Tuya and its founders, given their former successful entrepreneurial experiences. Their expertise, vision and innovative platform set the company apart within the connected device market, and Tuya is poised to transform the IoT landscape for the future."
Currently, he is also a venture partner of New Enterprise Associates (NEA), where he is committed to helping technology companies and entrepreneurs. NEA is one of the key Tuya investors.
About Tuya
Tuya provides a global-leading AI+IoT platform that brings smart products to life for manufacturers, brands, OEMs and retail chains. The platform offers hardware access, cloud services and app development. Tuya also helps brands upgrade their technology and business models, enabling them to deliver smart devices to meet consumer demand. The company serves more than 180,000 partners in over 190 countries powering products such as lighting, appliances, environmental and surveillance equipment. Tuya is internationally operated, with local headquarters in U.S., China, Germany, Japan, and India.
For more information, please visit Tuya's Website, LinkedIn, Facebook, Twitter or YouTube.