Smart technology not only revolutionizes our homes and offices, but also has the potential to make the holidays more magical.
Since 2005, Mumbai landscape architect Douglas Saldanha has decorated a 67-foot tall Christmas tree to honor the memory of his sister and give back to the local community of Worli, Mumbai. This past year Saldanha's tree thrilled onlookers with over 50,000 radiant lights, including 192 Syska smart lights.
Syska, an Indian smart lighting company, and Tuya Smart, designed the lights to respond to simple Amazon Alexa voice commands. Visitors of the already popular tourist attraction enjoyed the interactive magic of the smart lights, which changed colors in unison with Christmas music.
Saldanha's 'Magic Tree' made a positive impact and brought happiness to his community, and we can't wait to see how he leverages smart technology next year!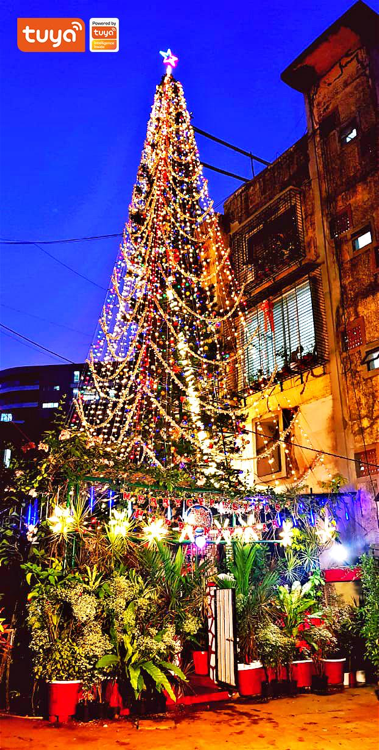 Smart Lighting