SAN JOSE, Calif., Dec. 11, 2019 -- Global IoT platform Tuya Smart announced today it has partnered with Okura to integrate its leading IoT solutions into Okura's smart real estate and smart furniture plan.
Through this partnership, Okura will leverage Tuya's cloud platform, product modules and apps to power smart homes, smart furniture, smart cities and smart healthcare services; while helping Tuya expand in Japan as a global IoT platform provider.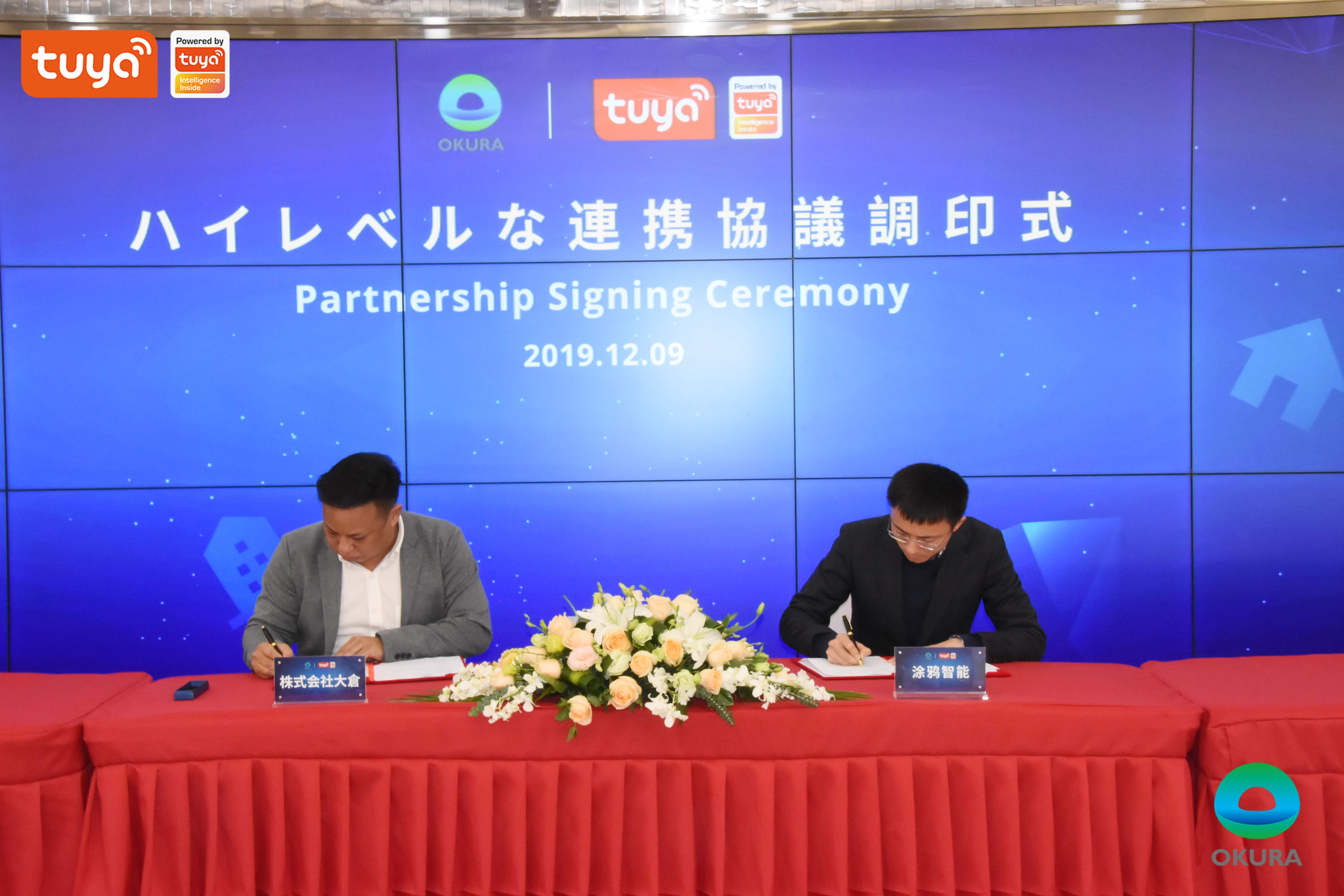 Partnership Signing Ceremony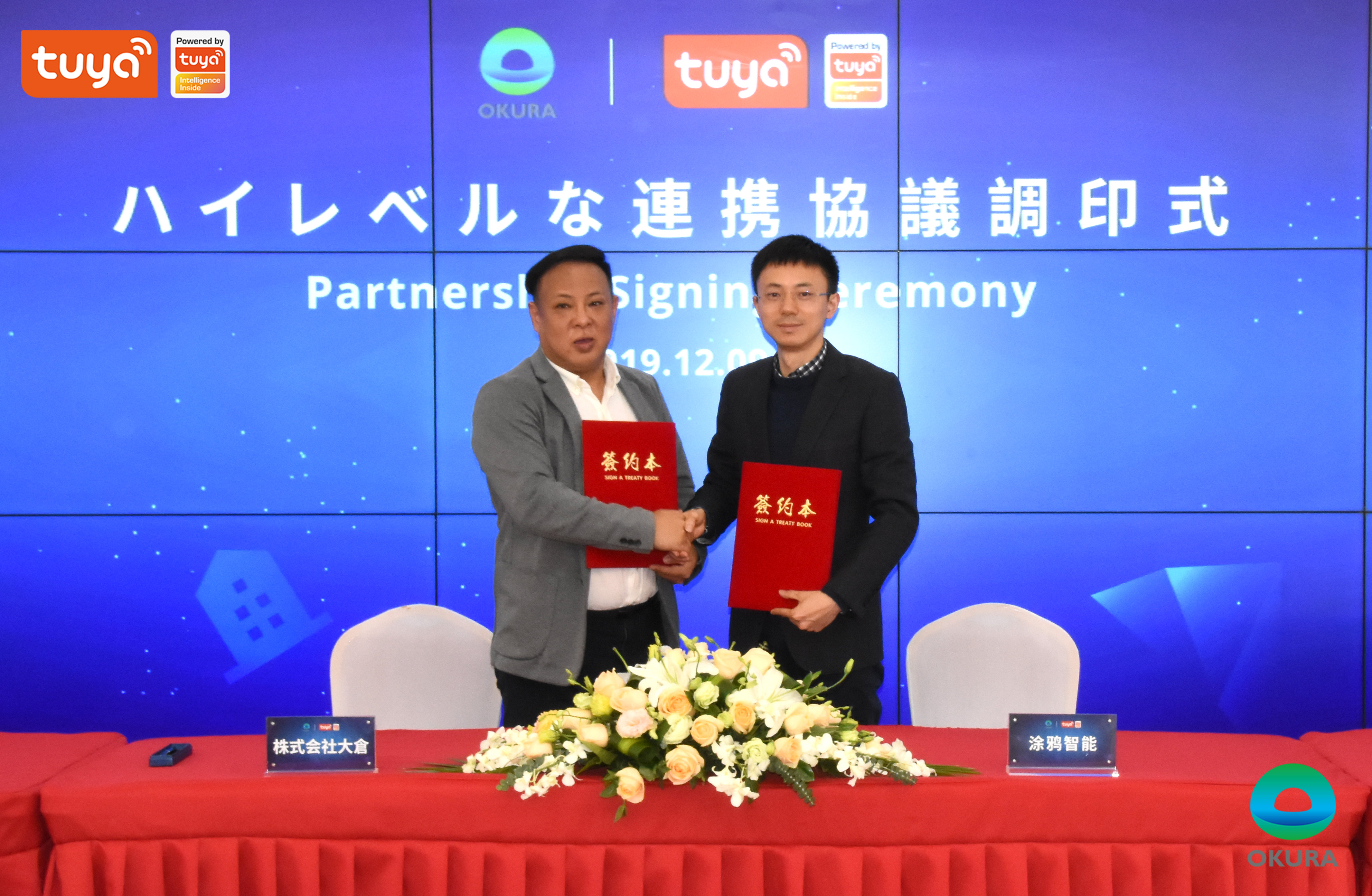 Partnership Signing Ceremony
"Japan is a leading technology powerhouse, and a key growth market for Tuya," said Leo Chen, Tuya's Chairman and President. "As the leading real estate developer in Japan, this partnership with Okura is a key opportunity for us to work alongside them in expanding the definition of Japanese smart homes and smart cities."
Drawing on its experience in constructing over 60,000 households over the past 50 years, Okura plans to use Tuya's IoT capabilities to continue pushing limits and develop the idea of a Japanese smart city.
"Our partnership with Tuya is the key to realizing an intelligent city," said Kiyotaki Shizuo, President of Okura. "We strongly believe that with the advancement of IoT technology, Tuya can provide a stable and efficient IoT solution for Japanese real estate."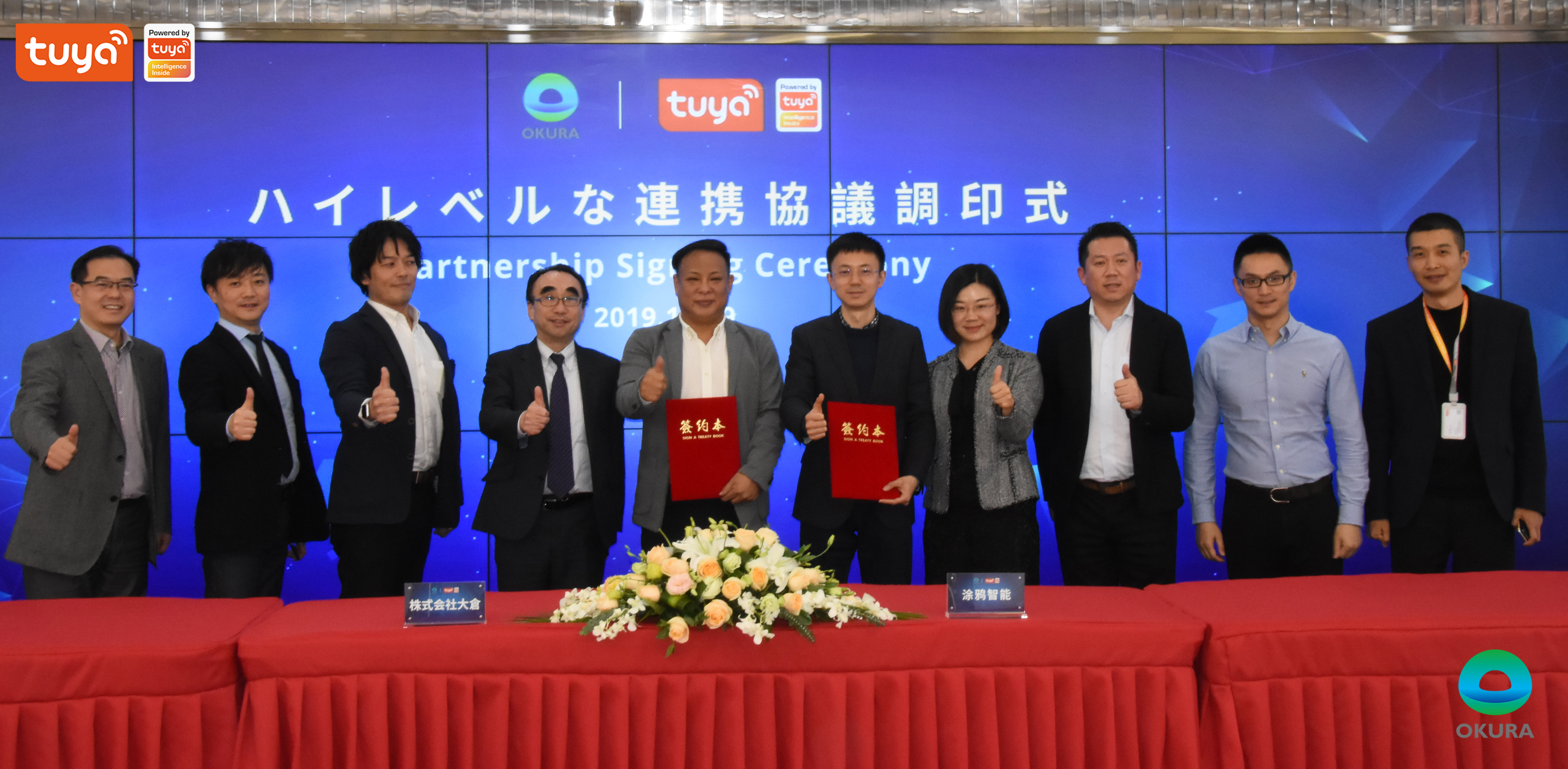 Partnership Signing Ceremony
About Tuya
Tuya provides a global-leading AI+IoT platform that brings smart products to life for manufacturers, brands, OEMs and retail chains. The platform offers hardware access, cloud services and app development. Tuya also helps brands upgrade their technology and business models, enabling them to deliver smart devices to meet consumer demand. The company serves more than 180,000 clients in over 190 countries powering products such as lighting, appliances, environmental and surveillance equipment. Tuya is internationally operated, with local headquarters in the U.S., China, Germany, Japan, and India.
For more information, please visit Tuya's Website, LinkedIn, Facebook, Twitter or YouTube.