On December 1, 2022, Tuya Smart (NYSE: TUYA, HKEX: 2391), a global IoT development platform service provider, joined hands with three of its German partners, NOUS, Mango, and Nedis, for a social media campaign that presented German consumers with the latest smart home products and solutions, which will help promote the rapid development of the country's smart home ecosystem.
Tuya's marketing campaign BornSmart aims to provide global partners with the opportunity to showcase their smart products in their regional markets through eye-catching and interactive ways on social media. The campaign is designed to take place in more than 10 countries, including but not limited to the U.S., Spain, the U.K., India, Thailand, Mexico, and Brazil.
According to Amazon Germany's prediction, by 2025, the number of households using smart lighting products in Germany will exceed 20 million, and the overall volume of smart appliances in Germany will reach 3.25 billion US dollars. This was due to the lockdowns, which compelled consumers to shop more online to stay safe. As local consumers began to enjoy the convenience that e-commerce brought them, buying smart home products online became a new trend in German families.
Brand NOUS, founded in 2014, focuses on providing smart LED lights, smart bulbs, smart cameras and sensors that can bring smart technology to every home. Its main sales channels, including Amazon Germany, Poland Allegro, Media market, and other distributors, cover almost all online and offline markets across Eastern Europe.
During the campaign, NOUS presented its best-selling product, NOUS Sensors Gateway. Since many smart home devices, such as temperature and humidity sensors have limitations on detecting distances and ranges, local consumers often install several different smart devices throughout various rooms in their homes. This is where the NOUS Sensors Gateway comes into play. It can connect up to 100 Zigbee or Bluetooth-based smart home devices simultaneously, making it possible for consumers to control many different kinds of smart devices in each room. Consumers can simply manage and control these smart appliances via the Tuya-enabled NOUS Smart Home App, making housework more efficient.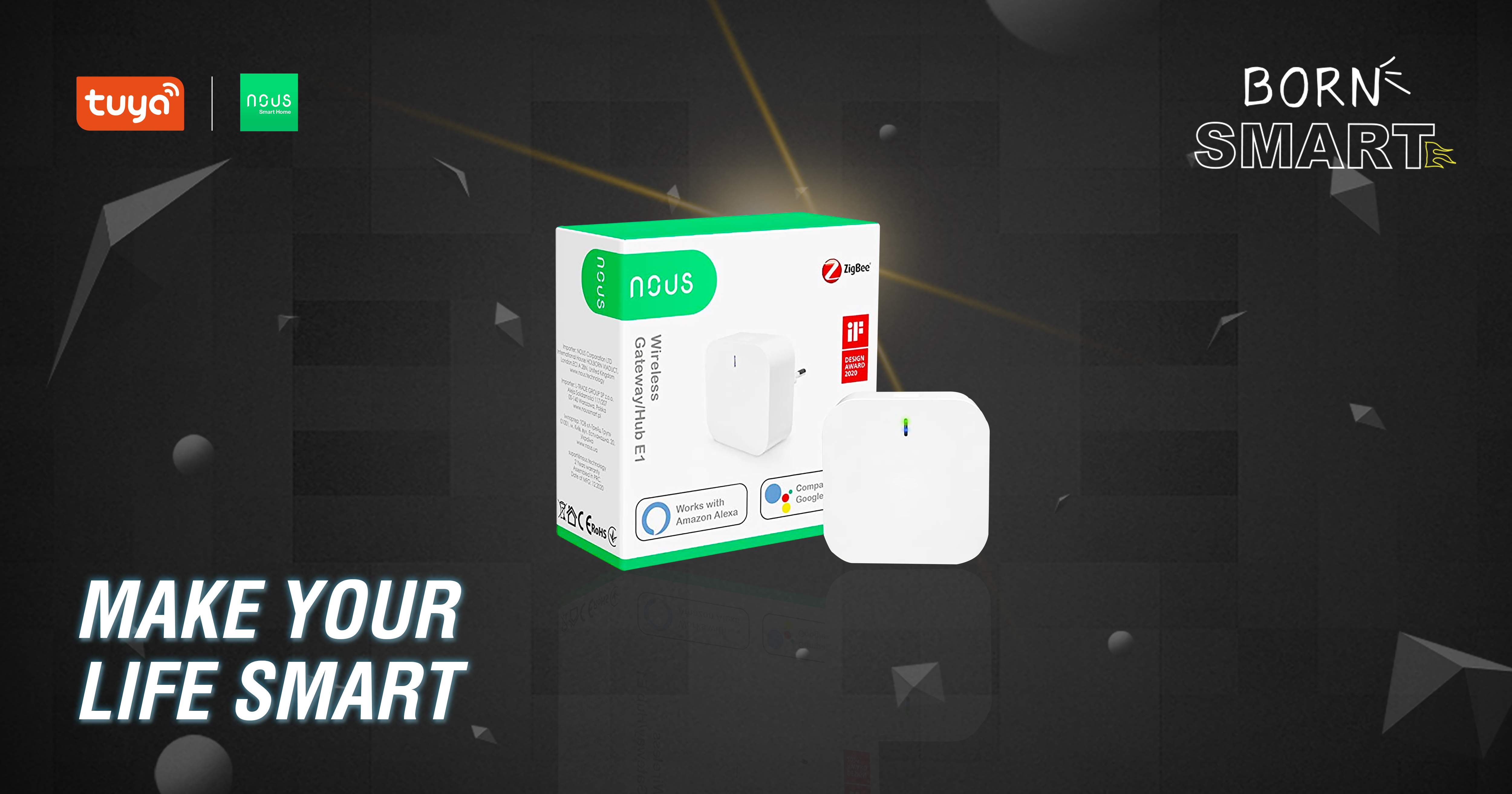 ANTELA, a smart home brand under Mango, is committed to providing consumers with smart, energy-saving, high-quality products since 1991. The company consistently conducts market research, develops practical smart devices according to market demand, and upgrades its products based on customers' feedback. In response to consumers' recent demands for energy-saving solutions, ANTELA presented the Vintage Glühbirne E27 smart bulb at the BornSmart campaign, which was well received by German families.
Compared to the traditional 45W incandescent bulb, the 4.9W LED bulb not only provides the same lighting experience but can also help families save up to 90% on their energy usage. In addition, as a decorative smart light bulb, it has around 16 million different colors and can create a cozy lighting environment. Moreover, it can follow the musical rhythms that are played in homes which allows consumers to enjoy an immersive entertainment experience while consuming little energy.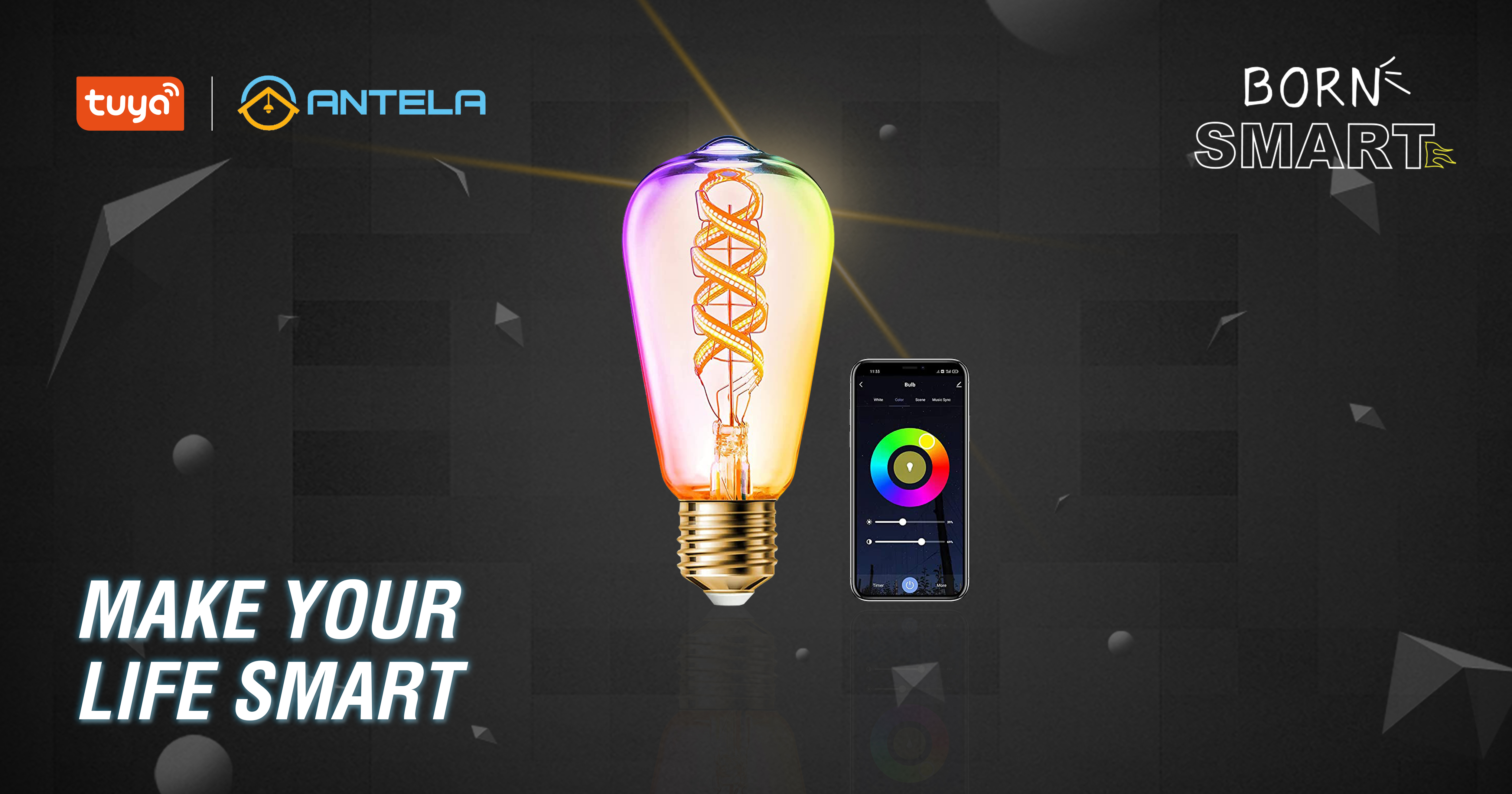 After more than 40 years in development, Nedis has become one of the leading brands across Europe in offering electronics-related solutions that help consumers establish a healthy and easy way of living. So far, Nedis's smart home brand, Nedis SmartLife, has more than 150 products and over 600,000 registered users. Its vacuum cleaner is popular among European families since it can greatly improve the efficiency of household activities. It does this by planning its cleaning route with accuracy thanks to its built-in laser radar.
During the campaign, Nedis brought a "Energy Saving Kit" to help consumers easily control the climate in their homes. The Smart Climate Control Starter Kit contains five products, including a Zigbee Gateway, a Smart Gen Clock 2 Smart Speaker, a Zigbee Radiator Thermostat, a Zigbee Climate Sensor and a smart socket. After installing the Gateway and the Smart Speaker, consumers can connect the Radiator Thermostat and the Climate Sensor to the Gateway to control them via Tuya-enabled Nedis SmartLife App as well as voice commands via the Smart Speaker. In addition, by plugging the regular home appliances into the smart socket, consumers can remotely control them through the App, see the power consumption rate, and set an operational timer for the appliances, which helps them avoid unnecessary energy consumption.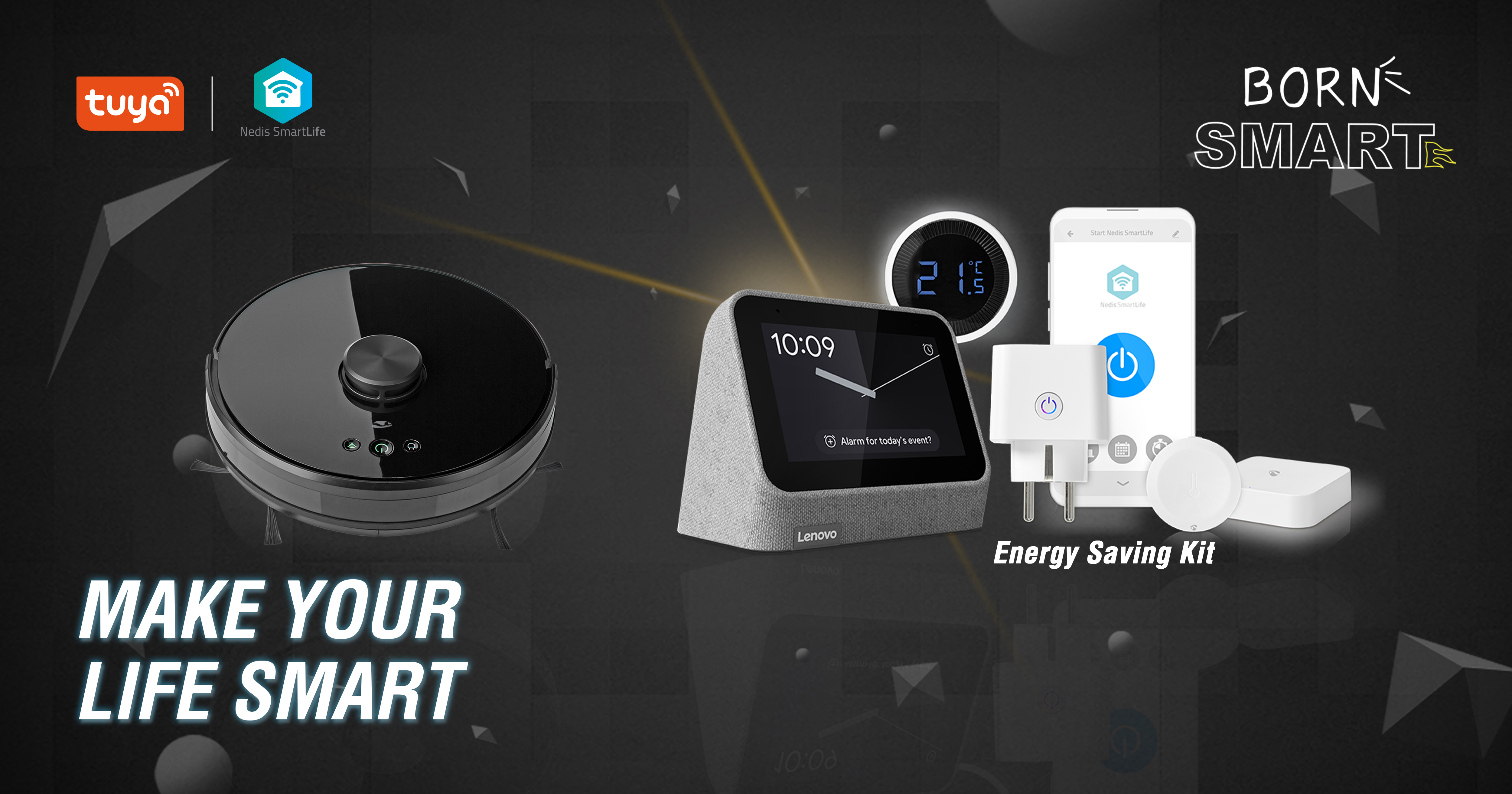 In addition to NOUS, Mango and Nedis, Tuya has also collaborated with other German enterprises to further enable a variety of smart products. They have done this by leveraging energy-saving and cutting-edge technologies that help consumers realize smart home scenarios. In the future, Tuya will continue to deepen its cooperation with more German brands, extend smart solutions to more local industrial and supply chains, and jointly build a diversified and rich IoT ecosystem that will help Germany become smarter and more sustainable country.