The IoT brand Near® makes a significant move into the home automation market for Singapore to tap into the growing category.
SANTA CLARA, CA—Dec. 23, 2020 —Near®, a Singaporean smart lighting brand, aims to provide affordable smart lighting for all Singaporean homes. A smart lighting and home automation brand of Albert Hoo Electrical Pte Ltd (AEC), a local electrical supplier with more than three decades of lighting expertise. With the advent of IoT, Near® was founded in late 2018 to incorporate the benefits of home automation with AEC's experience in producing light fixtures to create an ever-expanding range of smart lighting fixtures catering to local tastes and preferences.
Near® has been working with Tuya Smart since late 2018 and is the first official Singaporean smart lighting brand to be Powered by Tuya. This cooperation runs deep in Near®'s branding, identity, product R&D, and services. Tuya is involved in all aspects of Near®'s product creation cycle from PCB design to UI customization. As such, Tuya is an integral and inseparable component of Near®'s DNA. Tuya's IoT platform enables Near® to focus on its key strength, which is making lights. As a result, Near® can release new products quickly and ahead of their competition.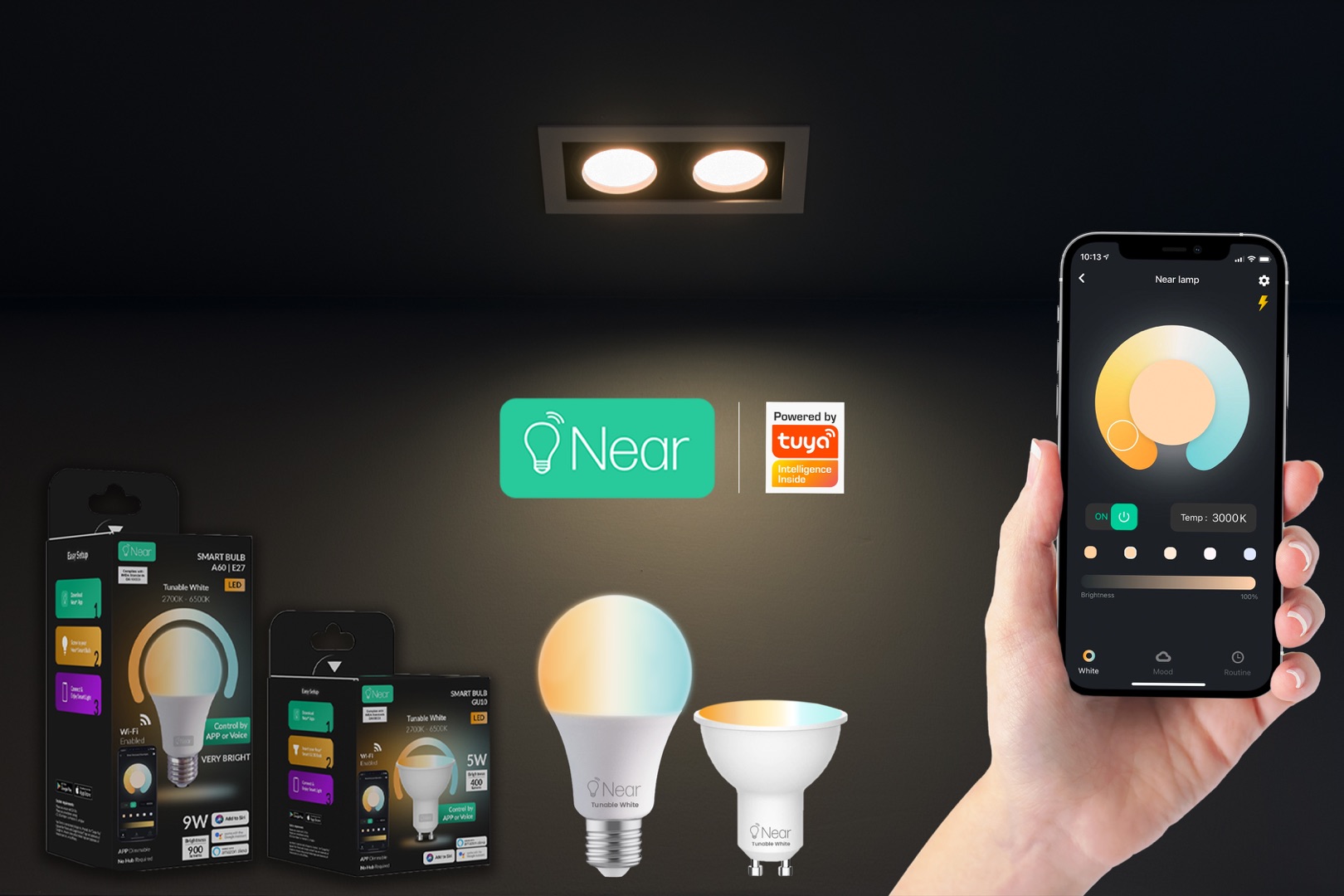 "Near® has provided amazing smart lighting solutions for Singaporeans at great prices. With 2021 on the horizon, we look forward to increasing the brand's presence and product diversification, so as to reach the masses," said Ross Luo, General Manager of Asia Pacific Region from Tuya Smart.
"Near® differentiates itself by focusing on these three key areas: comfort, convenience, and affordability. With that in mind, we constantly find new ways to enhance our products and services such as lighting control, user-interface and product design. With proper marketing efforts, Near® is gaining popularity amongst millennials and new home-owners. We aspire to witness more testimonials from customers whose lives are improved as a result of implementing Near®'s smart light fixtures. That is where our true satisfaction comes from," said Wayne Hoo, Founder of Near®.
Today, Near® has launched nine Wi-Fi products in the Singapore market and is anticipating a bullish 2021. With the New Year ringing in soon, Near® is looking forward to introduce three new showrooms and five new smart lighting products in the first quarter of 2021. By the second quarter of the new year, the brand aims to launch smart home automation services with a Zigbee solution.
About Near
Near® is a Singaporean smart lighting brand founded by Wayne Hoo in 2018. Near's mission is to enhance the lives of Singaporeans by developing smart lighting fixtures and home automation solutions that are convenient, comfortable, and affordable.
About Tuya Smart
Tuya Smart is a leading global AIoT platform provider with a unique, all-in-one offering of cloud + connectivity + app that makes it easy and affordable for brands, retailers, and OEMs to make their products smart. Tuya's platform has smart-enabled more than 200,000 products in hundreds of categories worldwide, serving over 230,000 developers globally. Tuya is internationally operated with headquarters in the U.S., Germany, India, Japan, Colombia, and China.
For more information, please visit: Tuya's website, LinkedIn, Facebook, Twitter or YouTube.