New Tuya Wi-Fi Smart Lock Platform Leverages Silicon Labs Wireless Technology
HANGZHOU, China – September 4, 2020 – Tuya Smart, a global class-leading AI+IoT (AIoT) platform provider, and Silicon Labs (NASDAQ: SLAB), a leading provider of silicon, software, and solutions for a smarter, more connected world, are collaborating to build a low-power Wi-Fi platform solution for smart door locks that will extend to other future smart home applications.
The announcement comes several days ahead of Silicon Labs' first-ever Works With virtual smart home developer conference, a free online event taking place September 9 and 10. Tuya is a sponsor of the event, and the company's North American General Manager, Fritz Werder, will lead a session titled "IoT Product Development Made Easy," which will educate smart home IoT developers on how Tuya's IoT Developer Platform can dramatically improve smart device time-to-market, profitability, and customer satisfaction.
"Tuya and Silicon Labs are combining world-class engineering expertise and best-in-class IoT platforms to enable a new generation of always connected, highly secure, and energy efficient products for smart home consumers, major brands, OEM manufacturers, and retail chains," said Fritz Werder, North American General Manager for Tuya Smart. "Silicon Labs has demonstrated a long track record of leadership and success in wireless IoT, and we are very impressed with the features and capabilities of its Wi-Fi solutions. We look forward to this collaboration, which will make people's lives easier and their homes and buildings more secure."
Tuya selected the Silicon Labs' Wi-Fi SoC for its new smart door module series coming to market later this year. The Tuya low-power module will integrate seamlessly with other applications, such as low-power sensors and one-way switches. Product features and capacities include ultra-low power consumption, high network stability, compatibility with various ecosystems, and support for TLS and HTTPS among other global security protocols; FCC, IC, and ETSI/CE certifications are in process.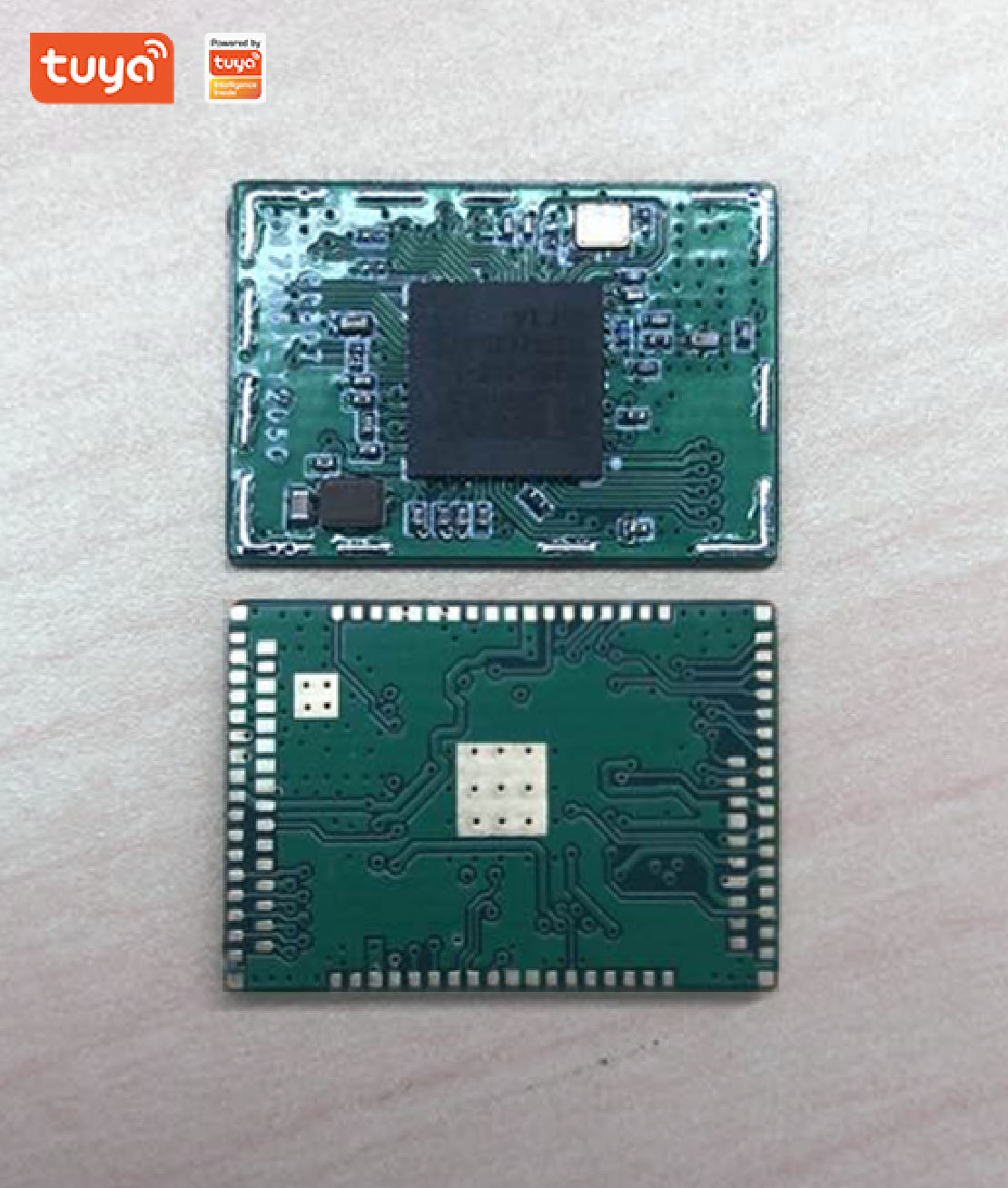 Tuya modules powered by Silicon Labs' Wi-Fi SoC
"Silicon Labs is proud that a global IoT industry leader like Tuya has chosen our low-power Wi-Fi solution as the connectivity backbone for their new Wi-Fi smart home platform," said Matt Saunders, vice president of marketing for IoT products, Silicon Labs. "Our high performing and flexible wireless solutions are helping companies quickly bring differentiated smart home products to market, while reducing cost and design complexity. Tuya continues to chart an ambitious path of innovation and Silicon Labs is glad to be a key part of it."
The Tuya door lock module series is expected to be available by the end of 2020, and smart locks built on the Tuya IoT Platform are anticipated to enter the North American market in early 2021 with additional implementations expected in the APAC market later in the year.
To register for the Silicon Labs Works With virtual event, visit http://workswith.silabs.com/.
About Tuya
Tuya Smart is a leading global AIoT platform provider with a unique, all-in-one offering of cloud + connectivity + app that makes it easy and affordable for brands, retailers, and OEMs to make their products smart. Tuya's platform has smart-enabled more than 90,000 smart products in hundreds of categories worldwide, and Tuya's global partner reach now includes more than 100,000 companies, all leaders in their respective industries and regions. Tuya is internationally operated with headquarters in the U.S., Germany, India, Japan, and China. tuya.com
Media Contact for Tuya
Ann Marie Olivo-Shaw
Marketing Director, North America
amolivo@tuya.com
About Silicon Labs
Silicon Labs (NASDAQ: SLAB) is a leading provider of silicon, software and solutions for a smarter, more connected world. Our award-winning technologies are shaping the future of the Internet of Things, Internet infrastructure, industrial automation, consumer and automotive markets. Our world-class engineering team creates products focused on performance, energy savings, connectivity and simplicity. silabs.com
Connect with Silicon Labs
Contact Silicon Labs PR team at pr@silabs.com.
Cautionary Language
This press release may contain forward-looking statements based on Silicon Labs' current expectations. These forward-looking statements involve risks and uncertainties. A number of important factors could cause actual results to differ materially from those in the forward-looking statements. For a discussion of factors that could impact Silicon Labs' financial results and cause actual results to differ materially from those in the forward-looking statements, please refer to Silicon Labs' filings with the SEC. Silicon Labs disclaims any intention or obligation to update or revise any forward-looking statements, whether as a result of new information, future events or otherwise. Note to editors: Silicon Labs, Silicon Laboratories, the "S" symbol, the Silicon Laboratories logo and the Silicon Labs logo are trademarks of Silicon Laboratories Inc. All other product names noted herein may be trademarks of their respective holders.