Tuya Smart ("Tuya" or the "Company") (NYSE: TUYA; HKEX: 2391), a global IoT development platform service provider, presented its latest smart solutions and Tuya-enabled products at CES 2023 in the City of Las Vegas from January 5th to 8th.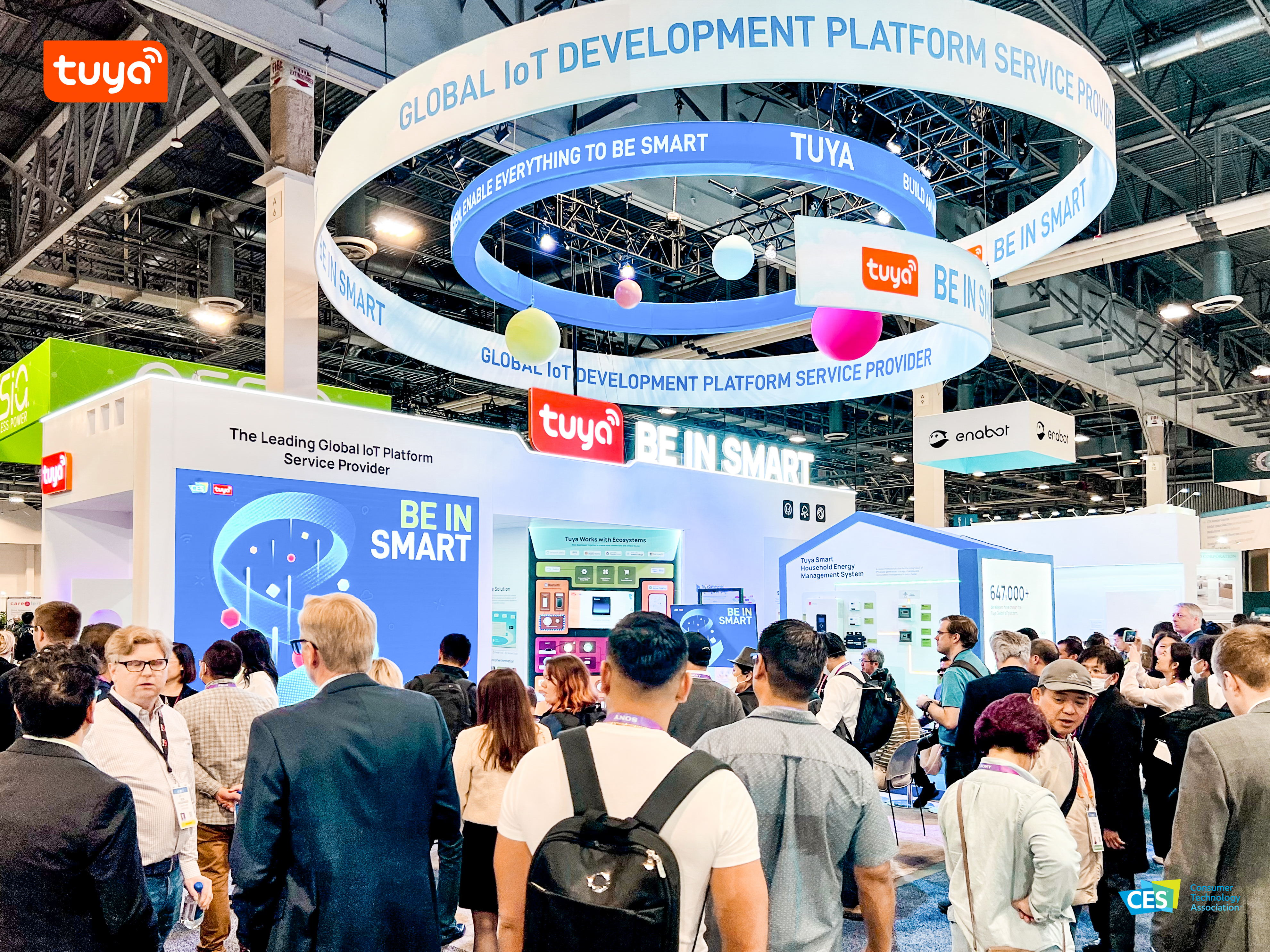 Tuya Smart's Booth at CES 2023
Once you entered Tuya's booth, you could see the integration and interweaving of the four new brand colors that demonstrated Tuya-enabled innovative products and solutions. With the main tone color Viva Magenta, together with Skylight, Macchiato and Love Bird, Tuya told everyone a beautiful fairy tale.
You could imagine a little girl holding a Skylight blue heart in her hands, and running on the land covered in Macchiato brown. As she ran along, the land was covered with endless Love Bird green. In the middle of the grassland, the little girl stopped and buried her heart in the soil. Under careful care, a tree in Viva Magenta broke through the soil and grew into a large tree. The branches and leaves were full of pride, standing proudly on the earth, spreading hope to the world.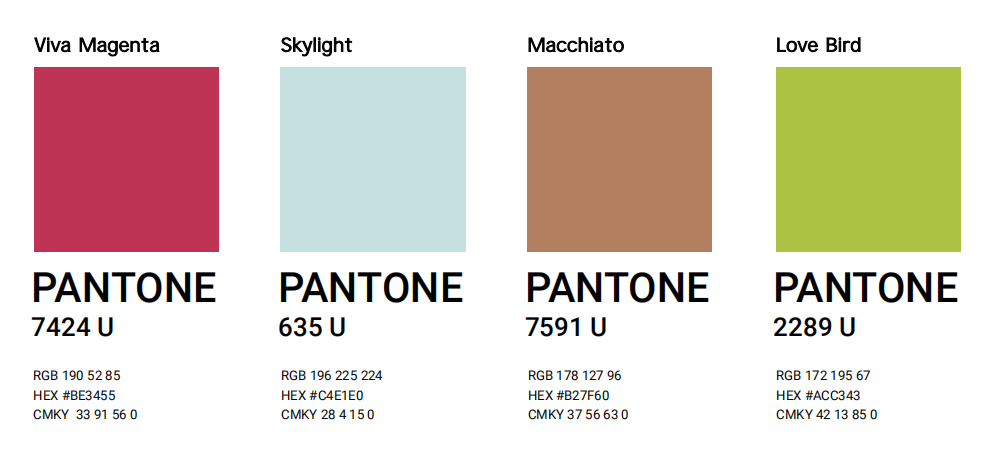 Tuya's Brand Colors for 2023
The four new brand colors expressed Tuya's brand concept of courage and fearlessness, purity and firmness, inclusive, openness, and vitality, which also indicated Tuya's continuous support to more and more customers in helping them achieve their goals.
Meanwhile, this concept also goes along with the theme of CES 2023 – "Be in It" – as well as fit in Tuya's theme at CES 2023 – Be in Smart. With an open and neutral position, Tuya will continue its commitment to helping companies realize digital and smart transformation with innovative technologies, to bring more cutting-edge technologies with unlimited possibilities to global consumers.
Now, let's walk into this fairy tale and see what Tuya-enabled products are making life smarter at CES this year!
Viva Magenta – Courage & Fearlessness
Inspired by cochineal insects, this vibrant and subtle deep red tone encouraged people to keep trying and express themselves freely. Just like Tuya's consistent breakthroughs, the company embarked with courage on the pioneering road of the interconnection of all things. Therefore, Tuya chose the sports products that Tuya enabled such as bicycles, surfboards, and more, to highlight their unlimited functions.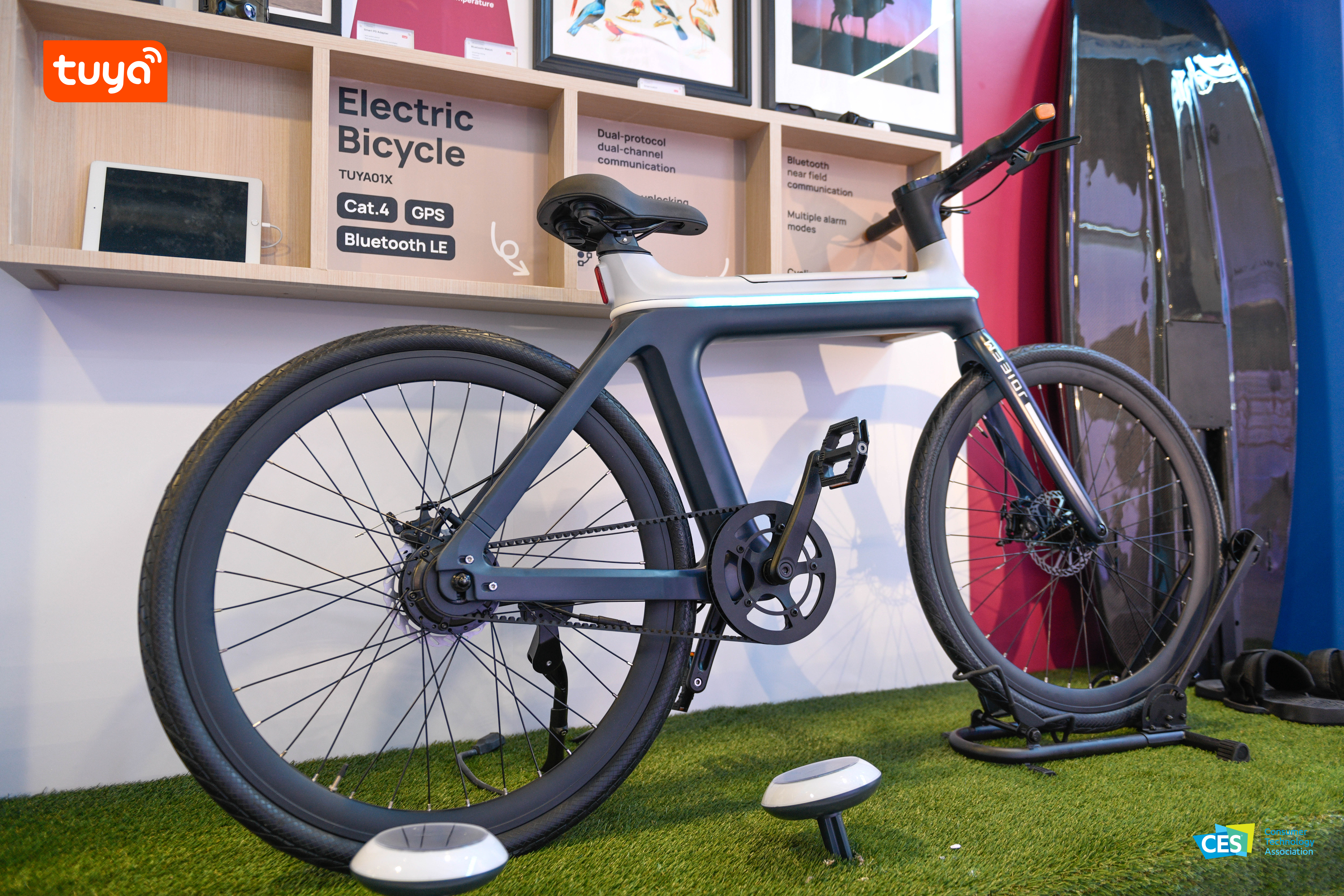 Electric Bicycle
The Tuya-enabled electric bicycle utilizes a lightweight motor pulley and offers you atmospheric lights when riding, providing you the most beautiful scenery on the road. It supports both remote unlock and NFC unlock features. It can show you the total mileage on the electric bicycle. With a comfortable ride, you can enjoy the freedom of riding on the road.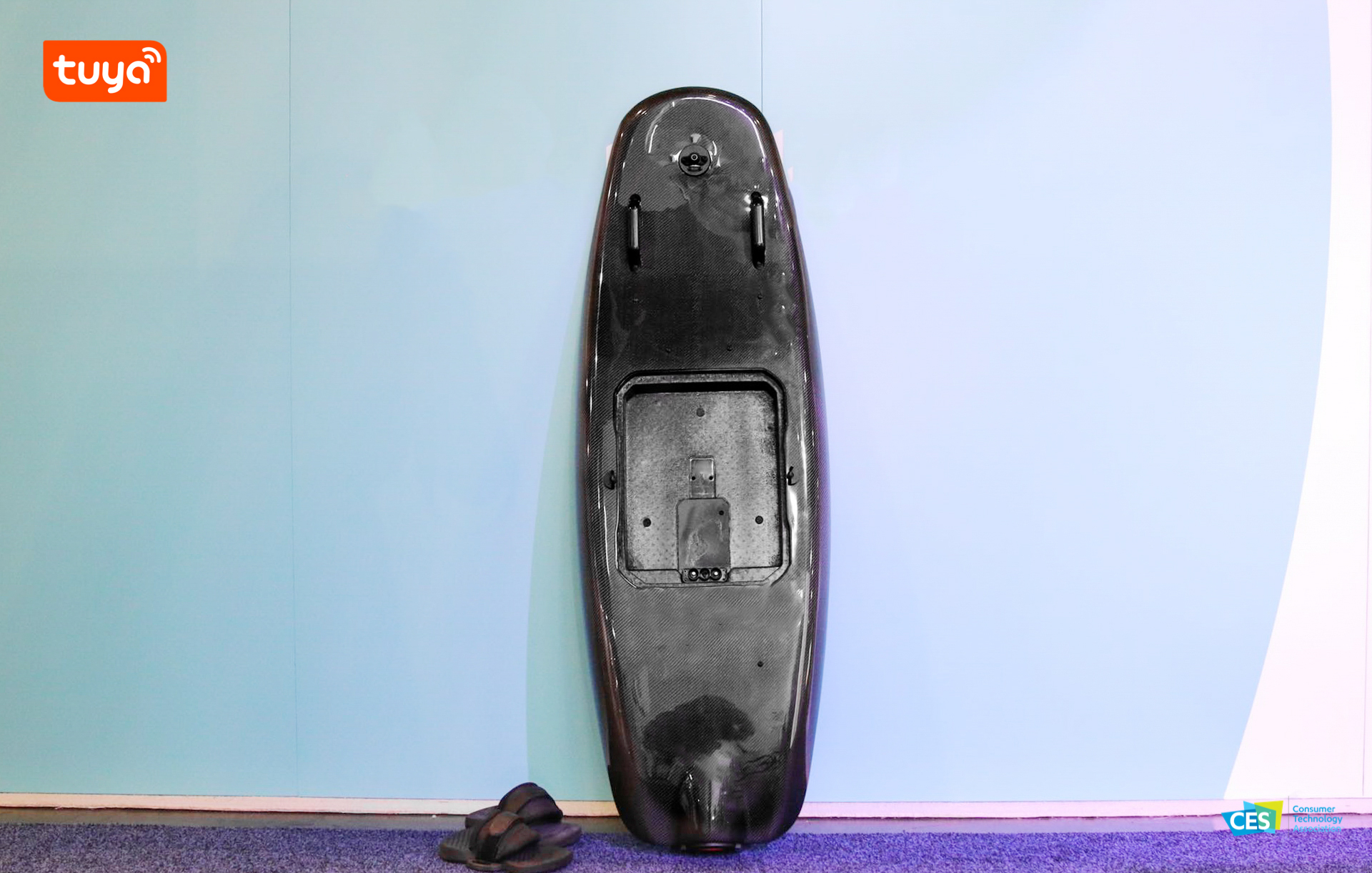 Smart Surfboard
The Tuya-enabled Smart Surfboard integrated unibody design with carbon fiber material for greater hydrodynamic efficiency. Powered by green energy, it provides greater torque and a longer range. Its controller system, the brain beneath the board, coordinates data and can distribute power from a 72V battery. Moreover, it supports tracking the surfing time, distance and speed, allowing you to enjoy every wave and courageously explore the vast and infinite world.
Skylight - Purity & Firmness
Blue is the most essential color in the universe, while Skylight blue is the lightest and is as pure as water. It is a symbol of Tuya's commitment of enabling everything to be smart by leveraging IoT technology that further enables consumers to enjoy pure smart living experiences. Therefore, Tuya chose a smart coffee machine and smartwatch that are closely related to daily life to highlight consumers' daily lives.
Smart Coffee Maker
This Tuya-enabled smart coffee maker features a water level gauge, permanent filter, a spoon, digital timer control, and knob controls. It can be adjusted to suit the consumers' preferences. With a one-button-making function, even a person who does not have professional coffee-making skills can brew a master 'shot'.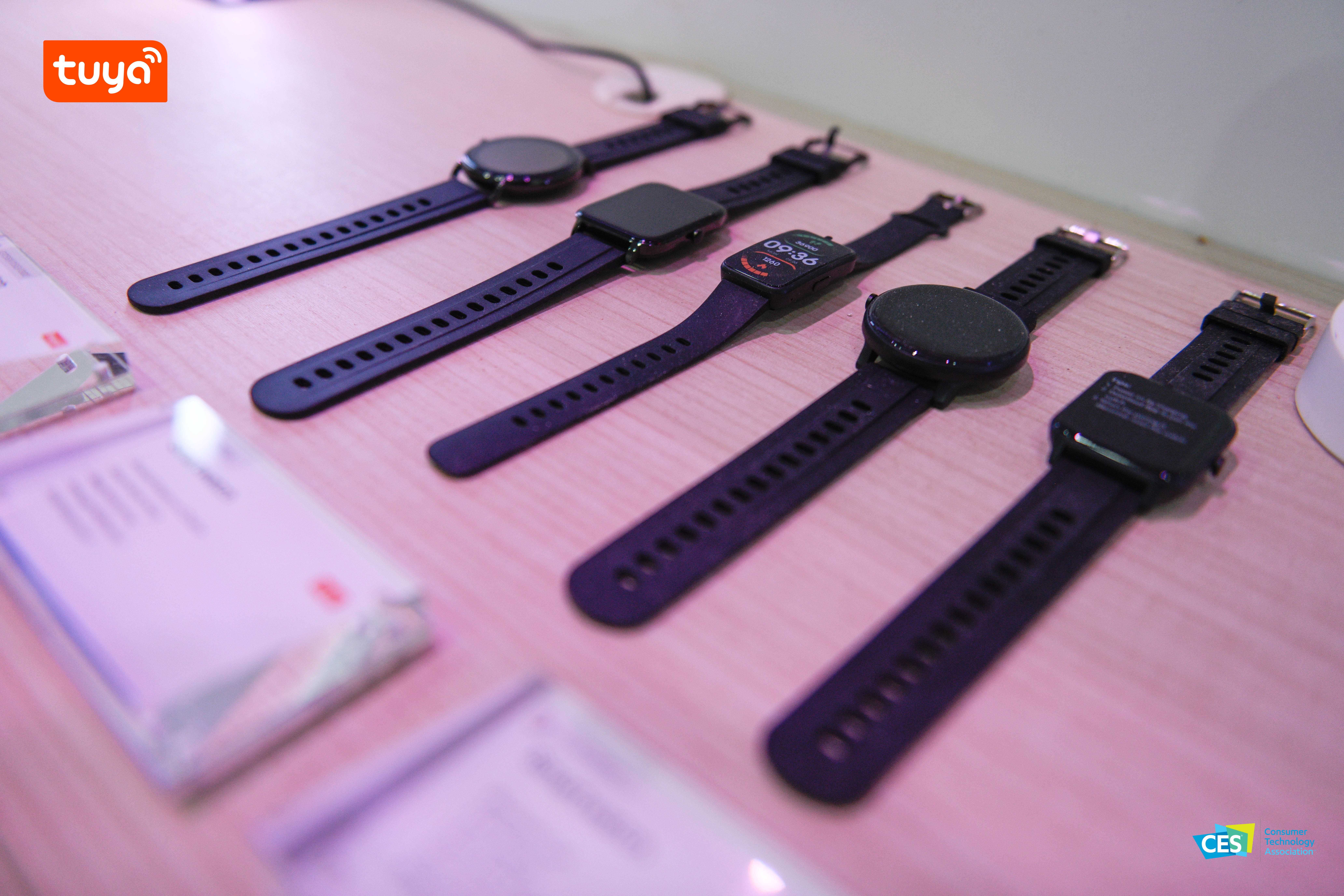 Smart Bluetooth Watch
The Tuya-enabled smart Bluetooth watch supports various functions, such as Bluetooth calls, heart rate detection, mini-games, music, alarm, flashlight, and more. It is applied to business, sports and home scenes and it can be connected to a cell phone. Its power-saving mode enables extended endurance and brings an efficient and convenient user experience.
Macchiato - Inclusive & Openness
As a natural color born from the Sahara Desert, Macchiato brown is simple yet warm. It gives people a sense of reliability and security. In the Macchiato exhibition area, Tuya-enabled products such as hunting cameras, were ready to capture the right moment, which indicates Tuya is always there to encourage the development of IoT applications with its open and neutral ecosystem.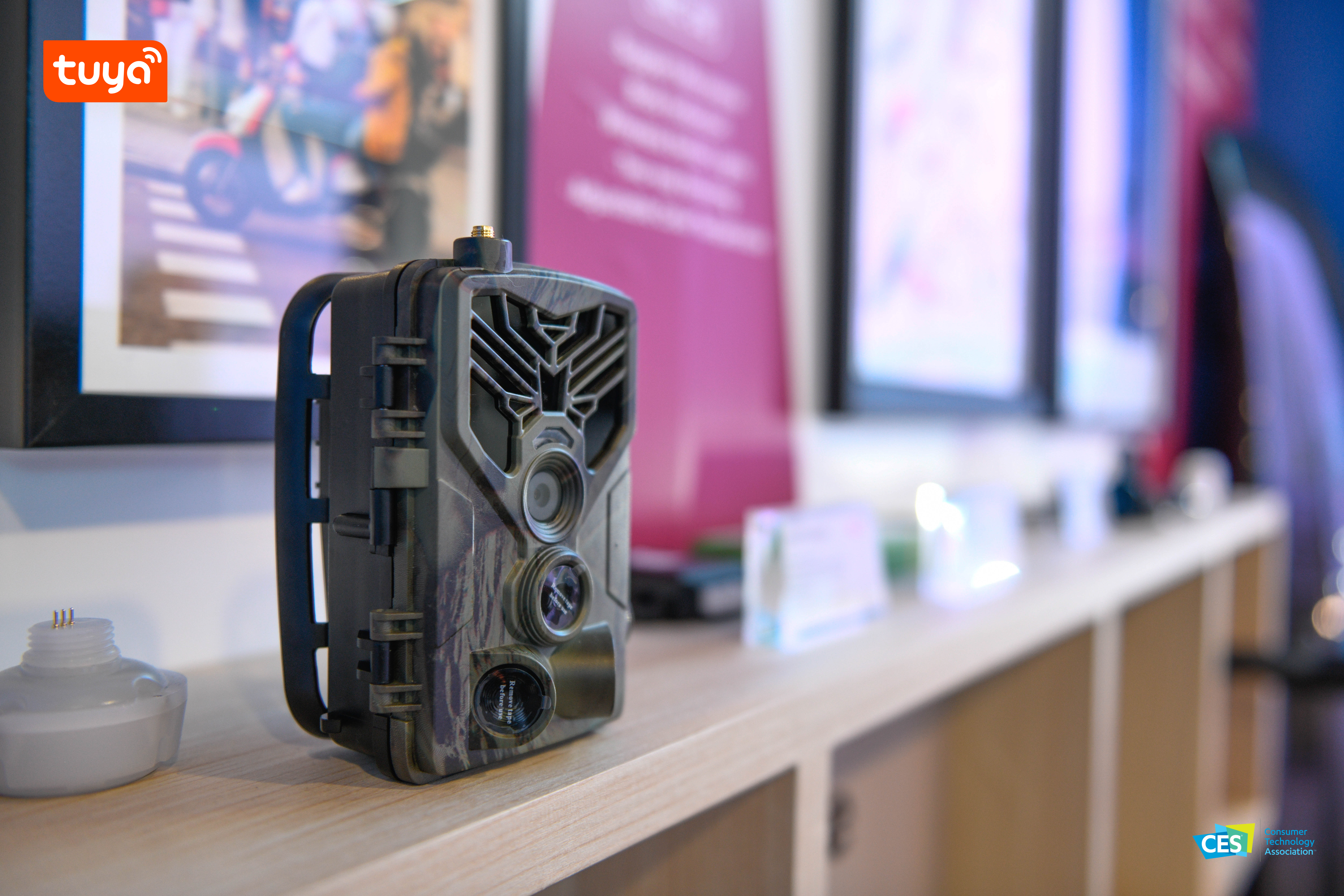 Hunting Camera
This Tuya-enabled Hunting Camera can capture beautiful moments with its life identification capabilities. It can adapt to various outdoor environments and features 4K 30fps video and 30MP still images. In addition, it supports a 256GB micro SD card that can enable consumers to study the full image of hidden activity traces of large and medium-sized animals and birds.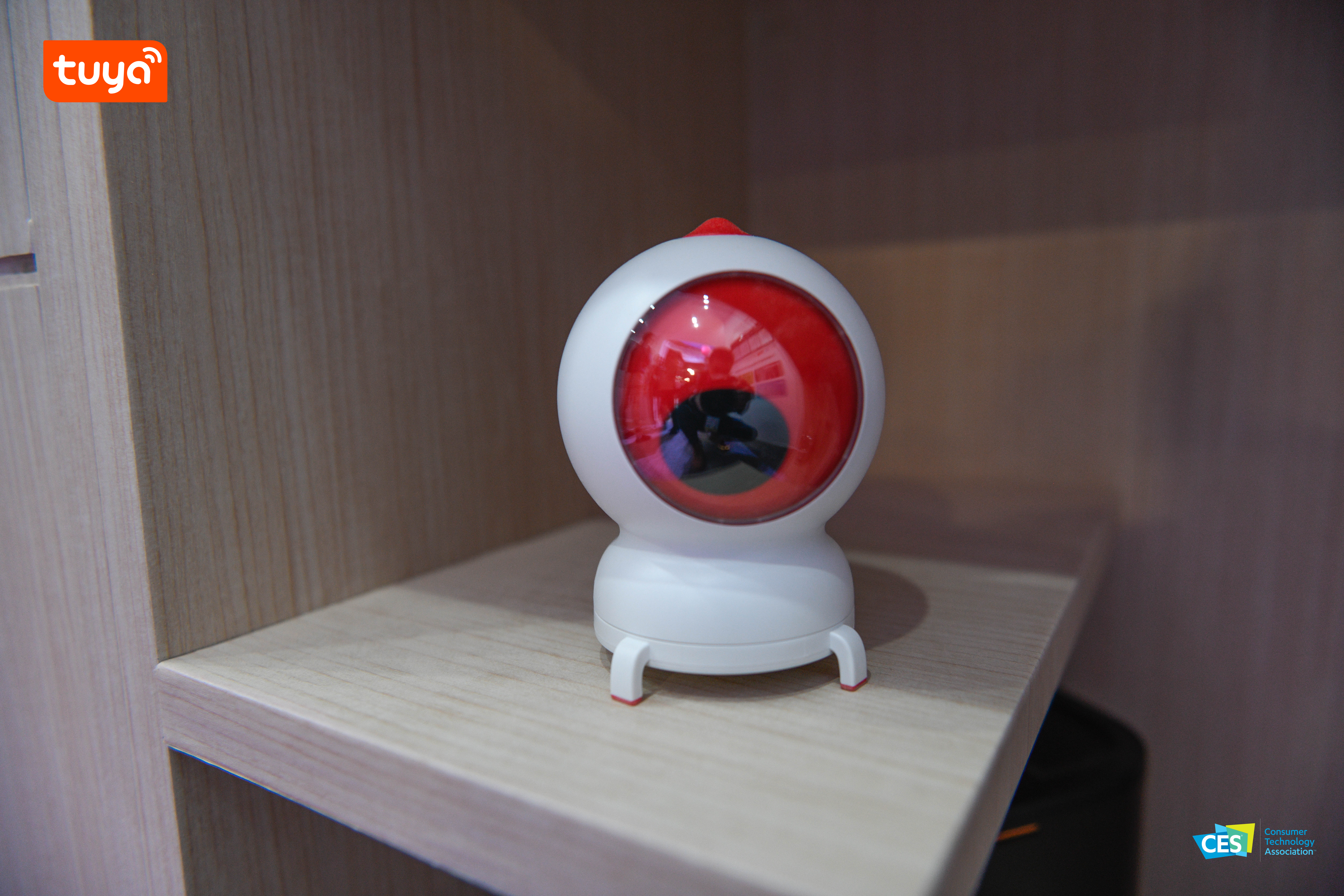 Laser Cat Toy
The Tuya-enabled laser cat toy can emit lasers to let pets play, and it can simulate various sounds to amuse them, as well as attract their attention with colorful lights. Its multiple modes can take care of pets from various angles and boost their energy and vitality every day.
Love Bird - Vitality
The Love Bird green comes from nature and brings vitality to everything. As we make Tuya-enabled products greener and more sustainable, Tuya exhibits enabled-products such as thermostats and charging pile to help families cultivate a green and energy-saving habits in their lives.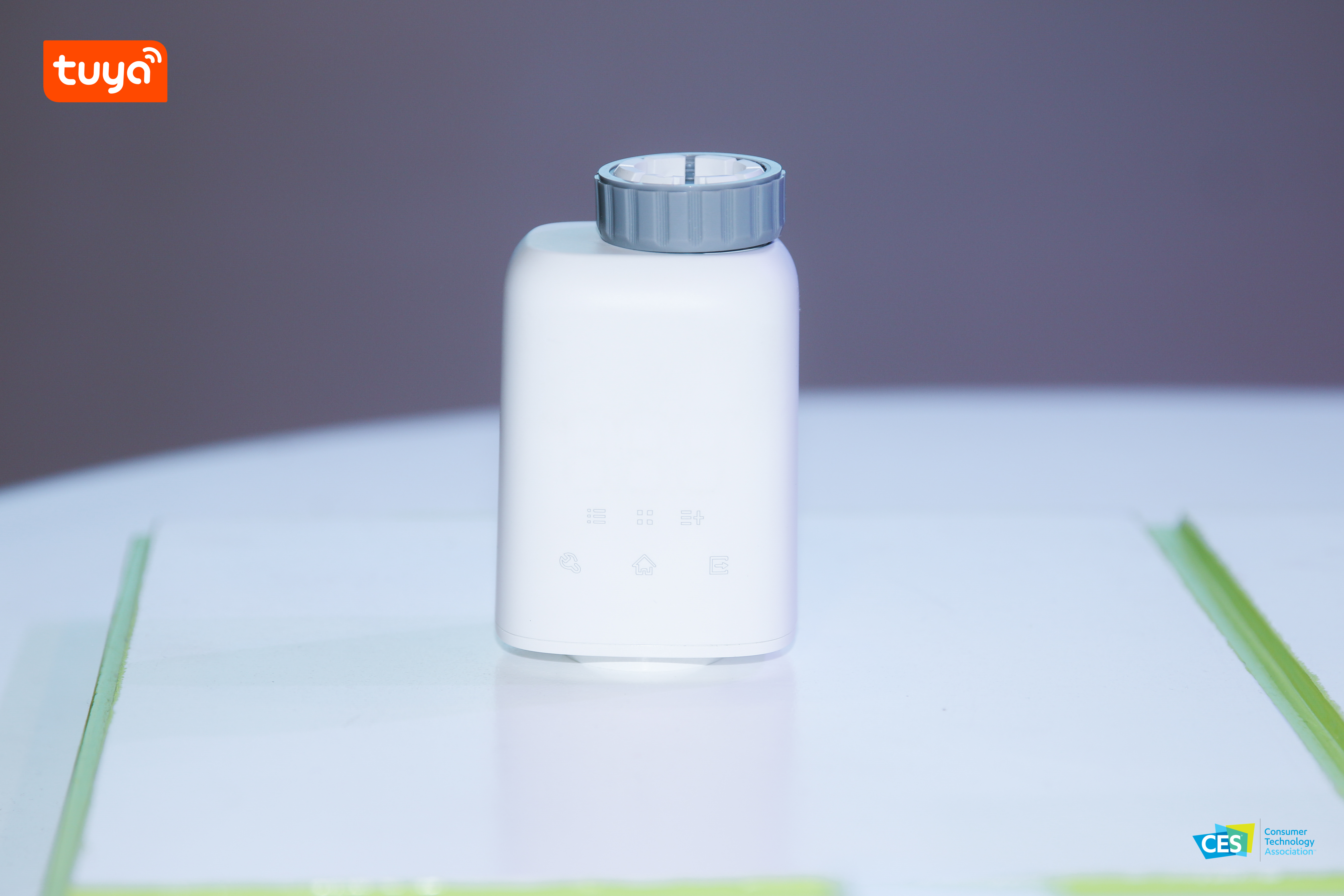 Thermostat Radiator
Based on the dynamic change of the indoor climate, the temperature at home will be controlled by this Tuya-enabled thermostat's automatic adjustment, which is much easier for family users to control the indoor climate. Meanwhile, this product focus on balancing the flow of the entire heating system, which can not only save energy but also can ensure users with a comfortable environment. It supports pairing through Zigbee and Bluetooth gateway.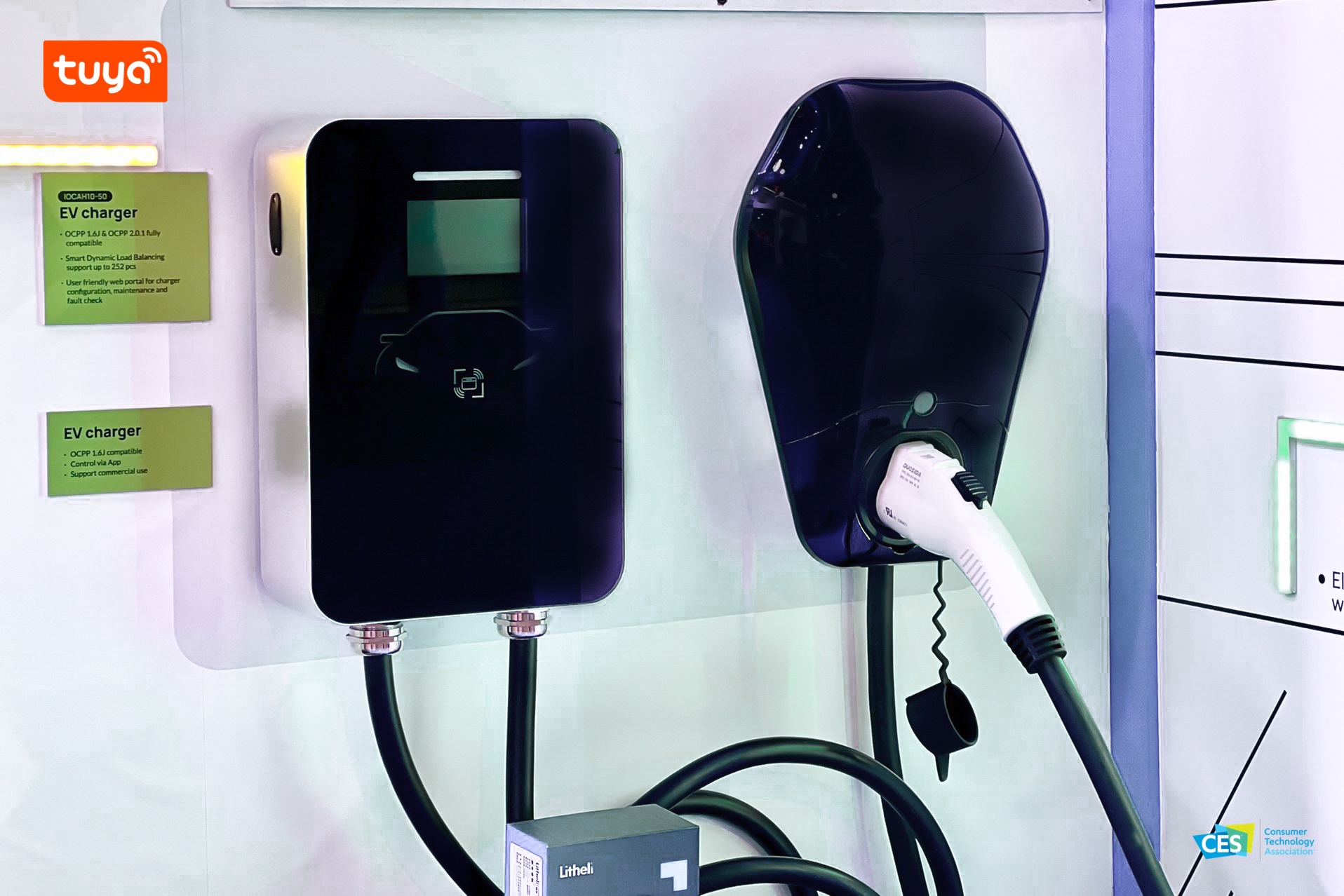 Smart Charging Pile
This Tuya-enabled specific product is applied to the household car charging scene. It supports several modes, such as automatic charging, quantitative charging, timed charging, delayed charging, etc. Users can choose the charging mode based on their own demands, and realize off-peak charging to avoid extra electricity charges. Moreover, it supports one-click control through the App, users can know the status of the charging pile, and receive notifications on the phone when something goes wrong to full provide the strongest support for users traveling outdoors.
A variety of smart devices are painting a richer color for the world, and also changing the way we live every day. In the future, Tuya will continue to enable customers across the globe with an open and neutral platform, in addition to core technology and innovations to develop more "black technologies" and jointly build a diversified IoT world.