BERLIN, GERMANY, September 5th, 2020 – At IFA 2020, global AI + IoT platform leader, Tuya Smart announced strategic partnerships with Deltaco, one of the leading distributors of electronic products in Sweden, Coocaa, a subsidiary of Chinese TV manufacturer Skyworth Group, and Wesmartify GmbH, a smart home startup in Germany, to jointly promote the adoption of the AIoT smart home technologies in the global market.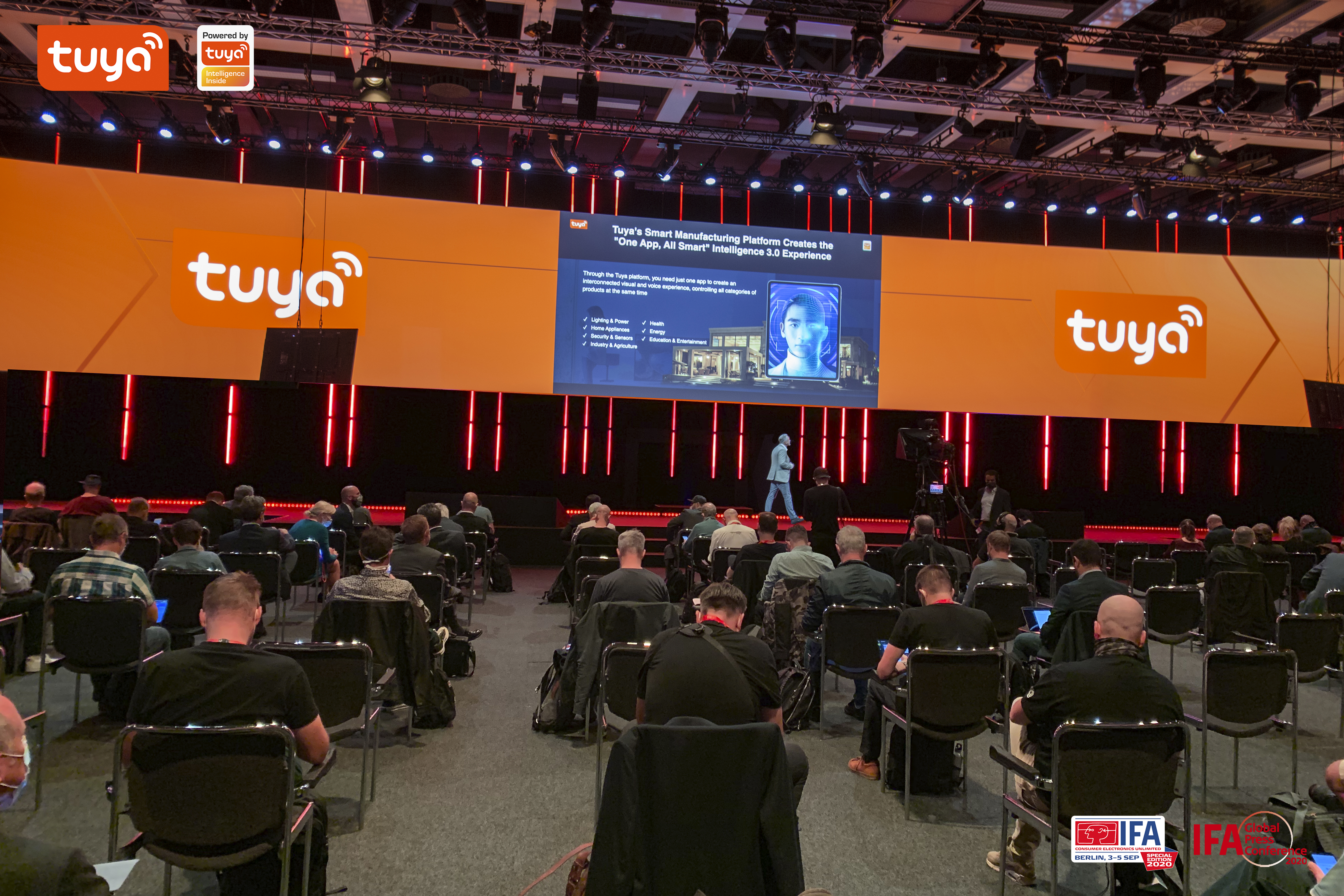 Tuya Smart Speech during IFA2020
Wesmartify has been stirring up the home automation market for three years, distributing a wide range of smart home products for house and garden under their own brand essentials. Ralf Klar, CEO of Wesmartify said that with Tuya's help, Wesmartify will be able to bring more intelligent experience to users, as well as more potential to the smart home market.
"Tuya is an important cooperation partner for Wesmartify to develop smart home products from the idea through technical implementation to the market launch. Wesmartify benefits from Tuya's technical know-how and is therefore able to react to needs of customers at any time." Ralf said.
"As a distribution partner, Tuya can benefit from a high margin range and a constant product portfolio expansion," Tina Yu, General Manager of Eurasia from Tuya said. "Together we will help integrate user-friendly smart home solutions into German and international households."
Meanwhile, Tuya has teamed up with Coocaa, a subsidiary internet TV brand of Chinese TV manufacturer Skyworth Group, to accelerate the development and adoption of AIoT smart home technologies in global market.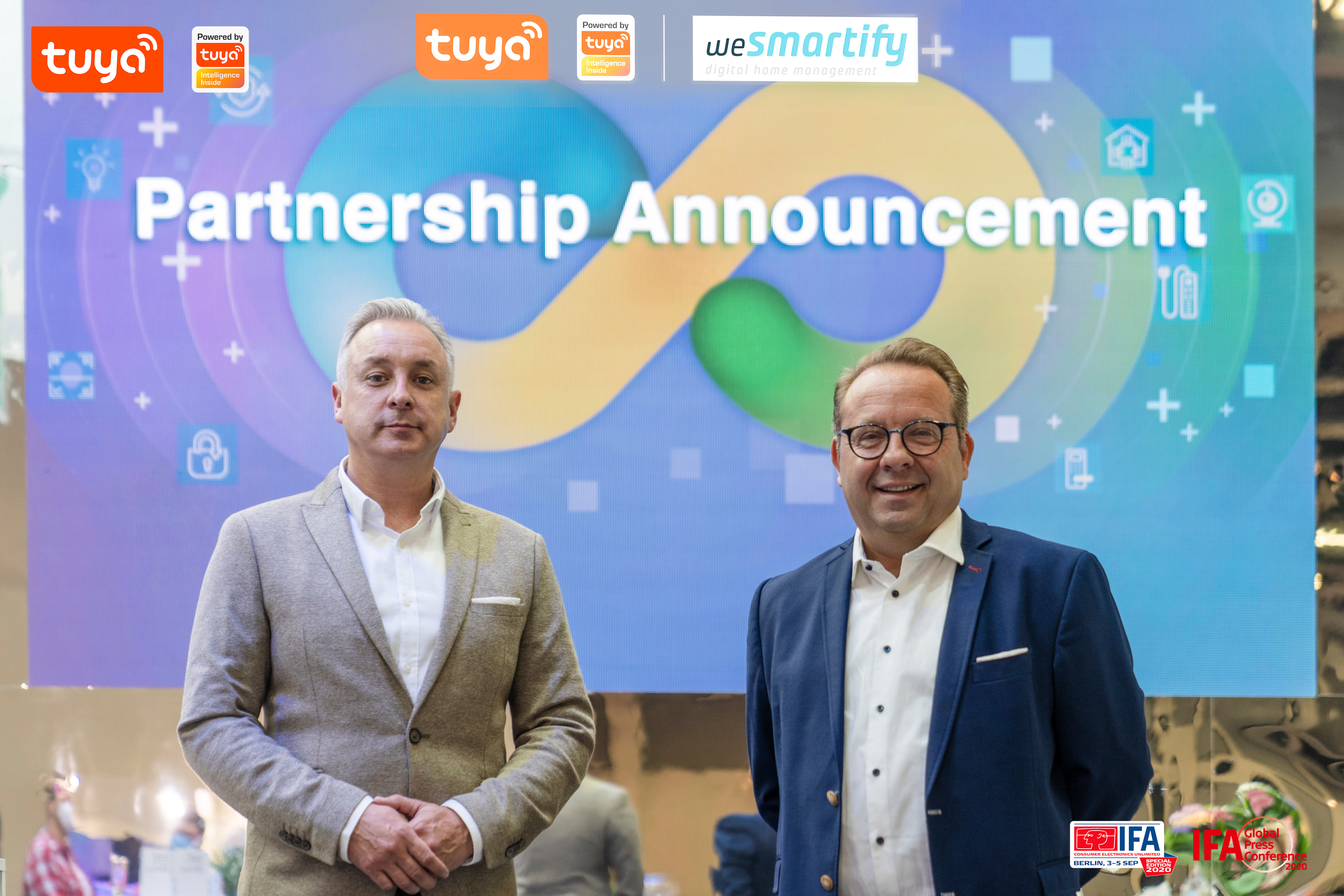 Sven Buschmann, Head of Business Development from Tuya Germany and Ralf Klar, CEO of Wesmartify
Coocaa began its globalization in 2018 and has entered online markets in Europe, Southeast Asia, and India. Its online market share ranked first in the Southeast Asian market which include Philippines, Indonesia, Malaysia, Thailand and Vietnam.
"We seek to continue exploring the value of the new lifestyle brand and to become the most creative smart home solution provider." Pager Yang, SKYWORTH EU Marketing Director said.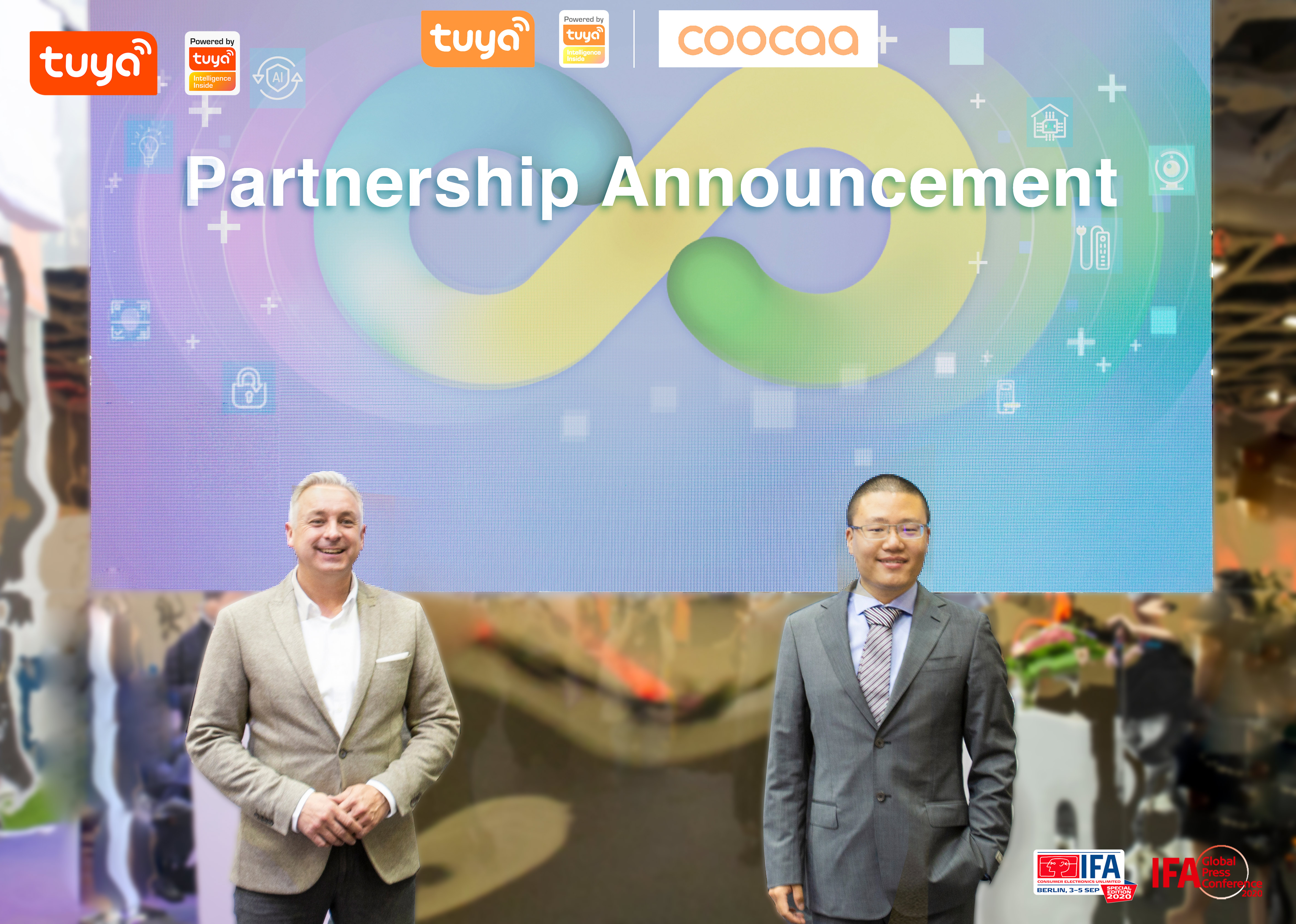 Sven Buschmann, Head of Business Development from Tuya Germany and Pager Yang, SKYWORTH EU Marketing Director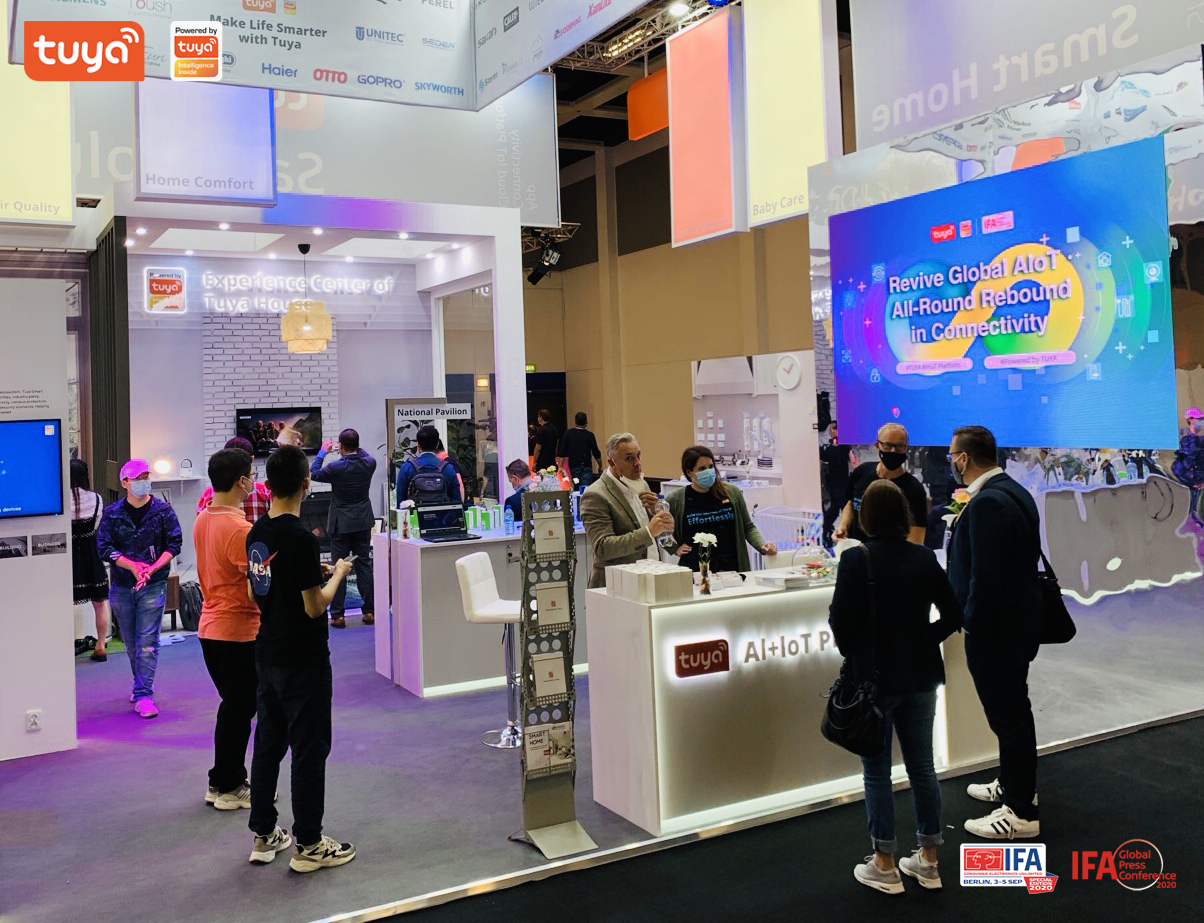 Tuya Booth at IFA2020
He said that Coocaa and Tuya will cooperate on the development of apps via both the TV and the mobile phone sides, which realizes taking the TV as the control center to interconnect with Skyworth's video, bathroom, kitchen, environment and personal care products as well as Tuya's ecosystem products, forming a perfect residential intelligent system.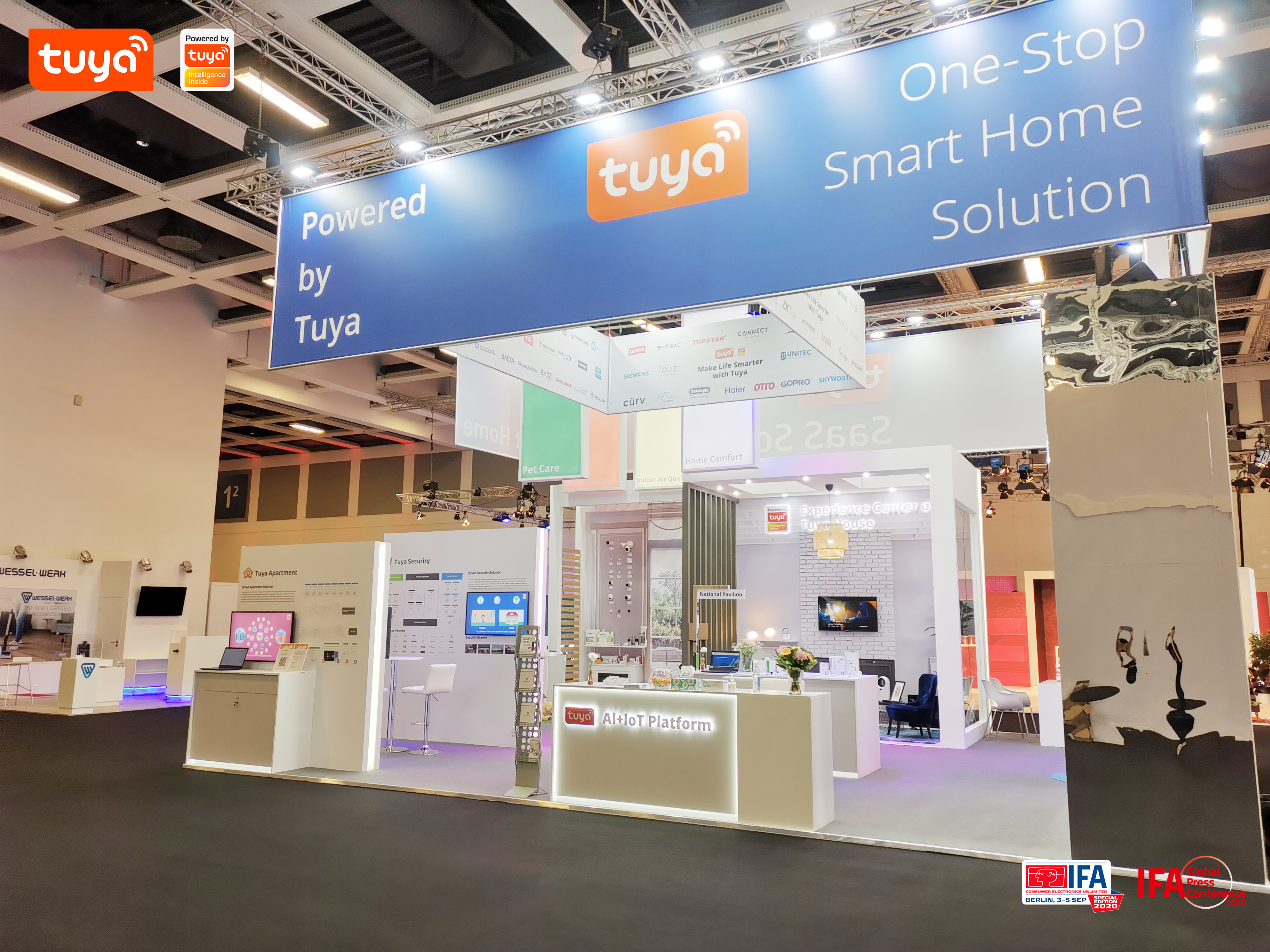 Tuya Booth at IFA2020
The Deltaco Group, one of the leading Swedish brands in distribution of electronic products, has stepped into the smart home industry since 2018. It is currently building an intelligent ecosystem by entering the mainstream retail channels both online and offline in Northern Europe.
In the future, Tuya will cooperate with Deltaco in the field of smart life to jointly develop better and convenient smart products including electricians, lighting, security, etc., and accelerate the promotion of global intelligent business.
About Tuya Smart
Tuya Smart is a leading global AIoT platform provider with a unique, all-in-one offering of cloud + connectivity + app that makes it easy and affordable for brands, retailers, and OEMs to make their products smart. Tuya's platform has smart-enabled more than 90,000 smart products in hundreds of categories worldwide, and Tuya's serving more than 180,000 clients, many of them are leaders in their respective industries and regions. Tuya is internationally operated with headquarters in the U.S., Germany, India, Japan, and China.
For more information, please visit: