Tuya Smart ("Tuya" or the "Company") (NYSE: TUYA; HKEX: 2391), a global IoT development platform service provider, held a three-day invitation-only exhibition in Hong Kong, concurrently with the Hong Kong Electronics Fair 2023. Amid strong demand for smart products and intelligent solutions, the exhibition attracted many potential customers and partners from different countries. The event aimed to promote digital transformation, from products to operations, through collaborations and help various industries achieve smarter, greener, and more efficient development.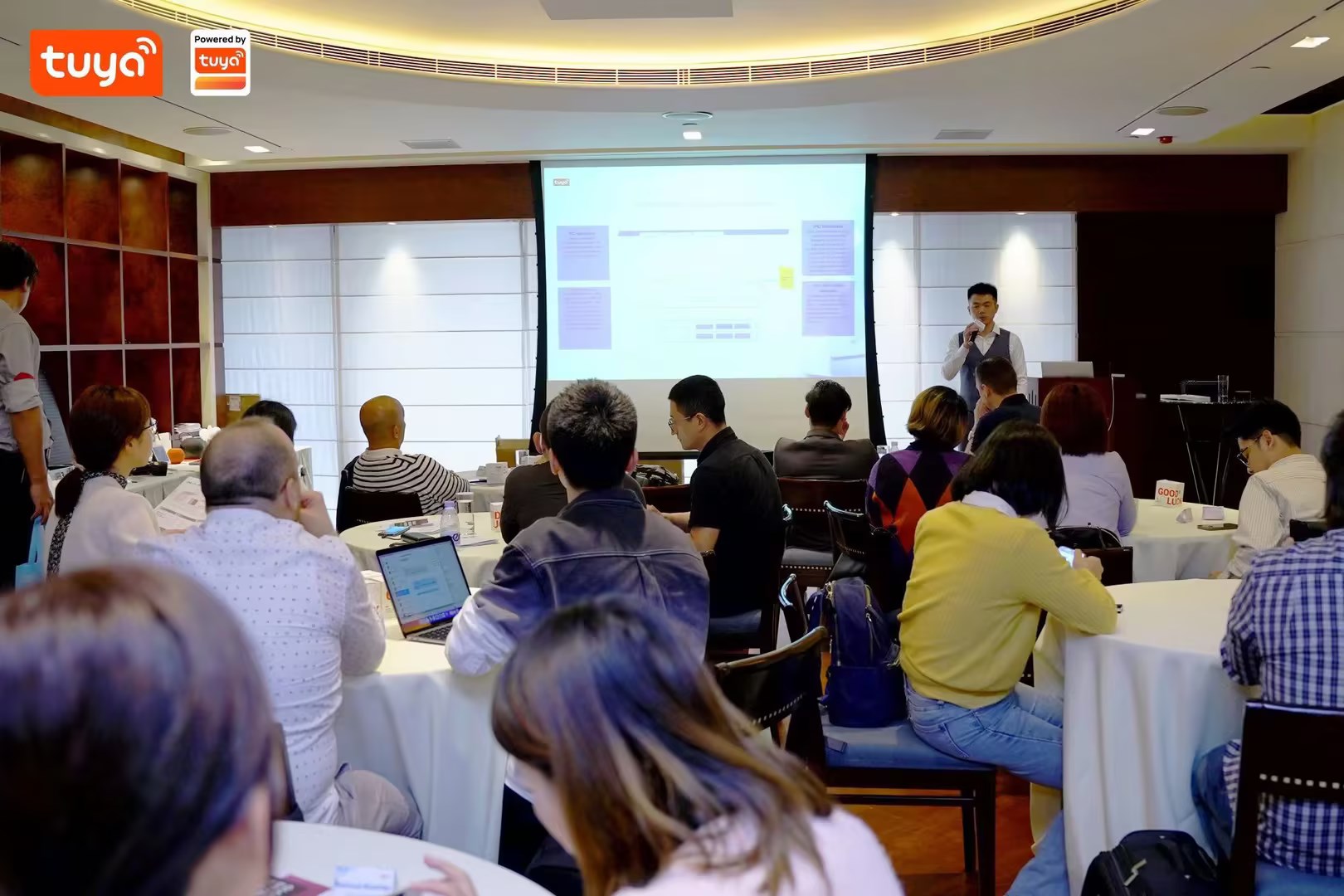 [Tuya's invitation-only exhibition]
Representatives and guests from invited companies were introduced to the latest developments in the Tuya-enabled hardware ecosystem and all-in-one solutions. These included technical support and capabilities provided by the Tuya IoT Development Platform. The attendees learned about Tuya's Solution for Matter and how Tuya can assist in developing Matter devices. They also learned how Tuya's smart building solutions can help reduce operational costs and increase efficiency, and how Tuya's smart App solution can enable customers to enhance user experience and generate value-added revenue within App stores.
During the event, Turkish home appliances brand Vestel, smart home brand Wesmartify from Germany, leading electrical brand EMOS from the Czech Republic, and representatives of many other overseas enterprises exchanged ideas about business development and industrial transformation trends in multiple regions and countries, such as Europe, Southeast Asia, and South Africa. Relying on Tuya's strong IoT ecosystem, many partners have successfully expanded their businesses to new areas, developed new product features, completed multi-scenario and cross-industry development, and achieved the digital transformation of their product portfolios and global business layouts.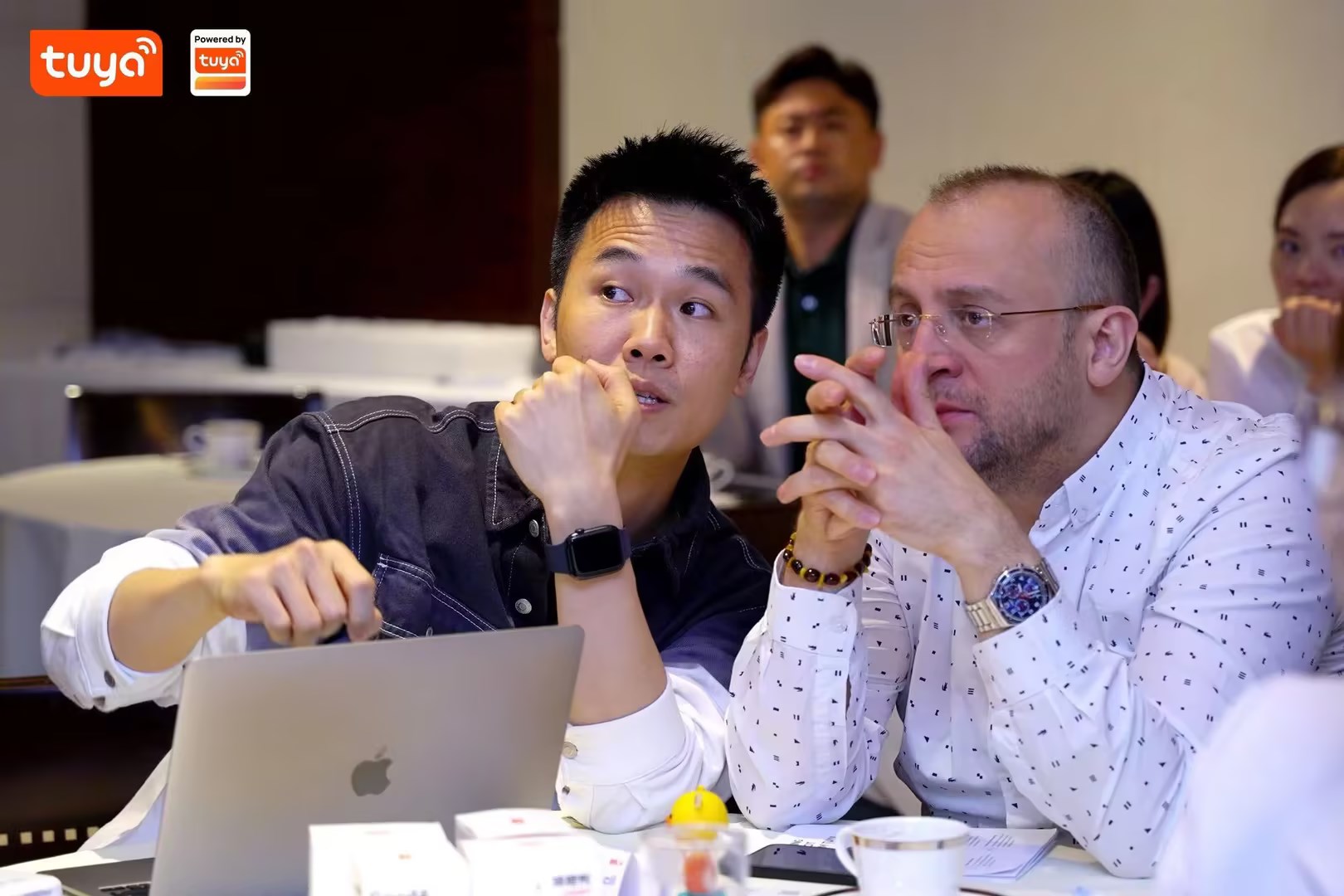 [Invited guests at a discussion session]
Enhancing User Experience and Achieving Market Success
Omdia projects the global smart home device market will exceed $279 billion by 2026. Especially in Europe, enterprises must look for ways to stand out from fierce market competition, amid the rapid development of smart devices.
To attract consumers, improving their experience and efficiency of operating the whole-house scenario is crucial. Consumers need to be able to conduct voice control through smart speakers, interact with smart central control panels, or choose smartphones to freely control smart home devices wherever they are.
To enhance the consumer experience, many overseas businesses are looking to develop exclusive Apps. However, developing a brand App can be time-consuming and expensive. That's why many have chosen to collaborate with Tuya, hoping to quickly build their brand App with Tuya's one-stop smart App solution.
[Overseas customers learned about IoT industry trends]
Tuya's smart App solution integrates the use, service, operation, and marketing of smart products. It not only helps companies provide a high-quality user experience for consumers but also helps brands build reputations. Tuya's customers can complete App development in a low-code mode, by simply following online instructions.
It is worth noting that the smart App solution can help customers connect multiple user operating scenarios and create a closed loop of digital operation traffic. Its unique private domain traffic marketing solution allows brand customers to accurately push through exclusive Apps and device connections and directly reach self-built online stores and online services, forming a closed loop of traffic conversion and online marketing, continuously accumulating consumer scale, and creating new revenue models.
Moreover, Tuya is committed to embracing new technologies and standards to create a better device control experience and smoother device connectivity.
Many global customers inquired about Tuya's Solution for Matter during the event. As an early participant and promoter of Matter, Tuya has been deeply involved in the development and promotion of Matter and provided technical and other types of support.
This February, Tuya obtained the Matter over Thread module, which was certified by the Thread Alliance. In April, the Tuya-enabled sensor became Matter certified. Customers who choose Tuya to develop Matter devices can easily access mainstream smart ecosystems with zero-code development, without paying substantial Matter device certification fees. They can directly obtain certifications through the express method, quickly enter the market with cost-effectiveness, and improve consumers' smart home experience
Tuya has already launched several Matter device solutions, including light bulbs, switches, gateways, sockets, sensors and more. Tuya also plans to help make more frequently-used smart home devices Matter-compatible this year. In addition to expanding the categories of Matter devices, Tuya has also embraced other mainstream ecosystems, such as Apple Home. Brand customers and developers can rely on Tuya's Work with Apple Home solution to quickly enable smart products, such as electrical equipment, lighting devices, air purifiers, heaters, small and medium-sized appliances, smart door locks and gateways, to connect to Apple HomeKit. While easily and seamlessly adapting to the Matter ecosystem, they can directly connect to the Apple smart home ecosystem, seizing new market opportunities brought by Tuya's innovative technology and solutions.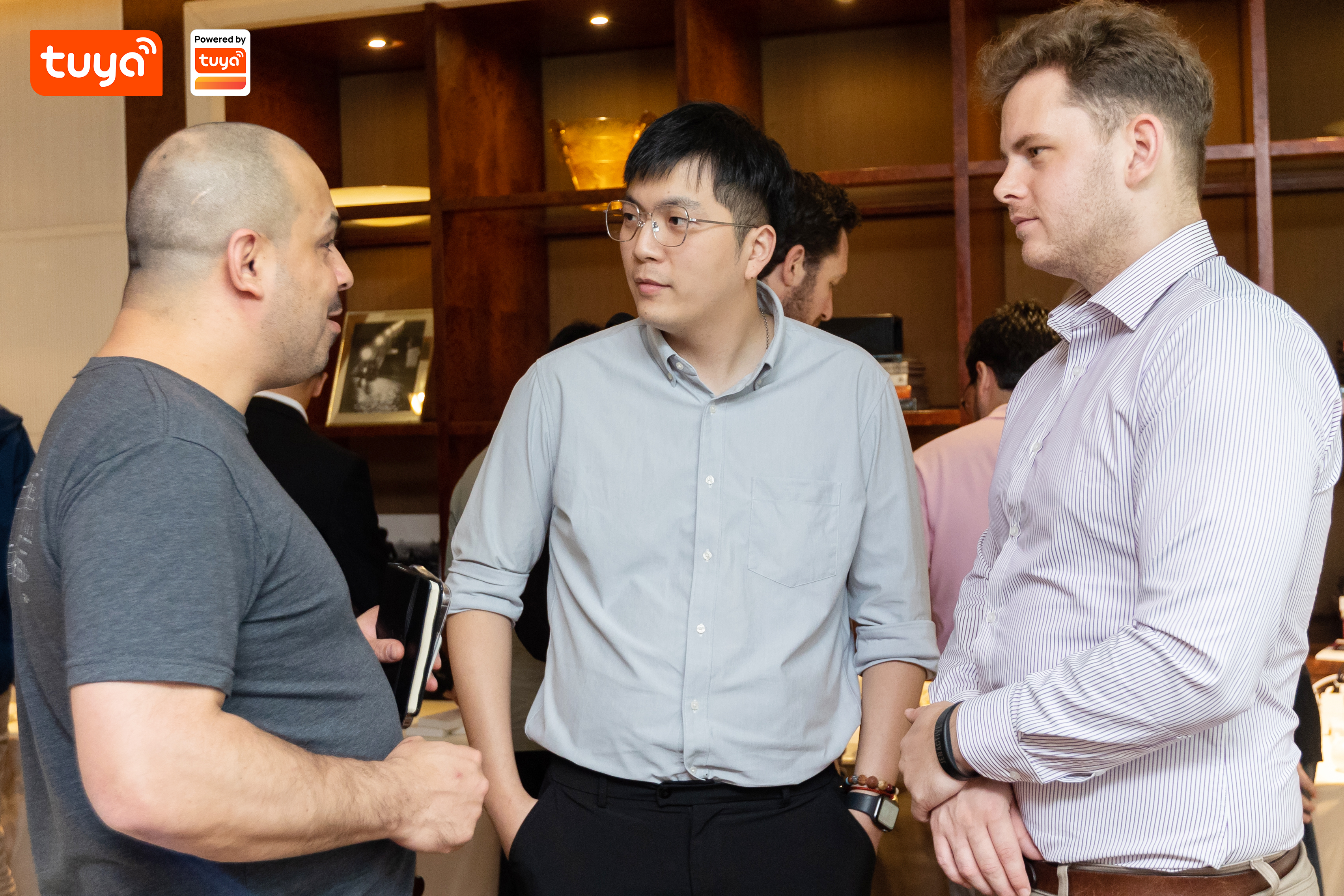 [Global customers exchanged ideas regarding IoT development]
Strengthening Ecosystem Cooperation and Mastering Development Trends
At the event, many overseas brands also shared insights on the intelligent development of consumer electronics, as well as the popularity of smart home products in their local markets and consumers' increasing demand for new products. It was easy to see the surging demand for smartization comes not only from people's desire for smart life but also from rapidly improving technologies.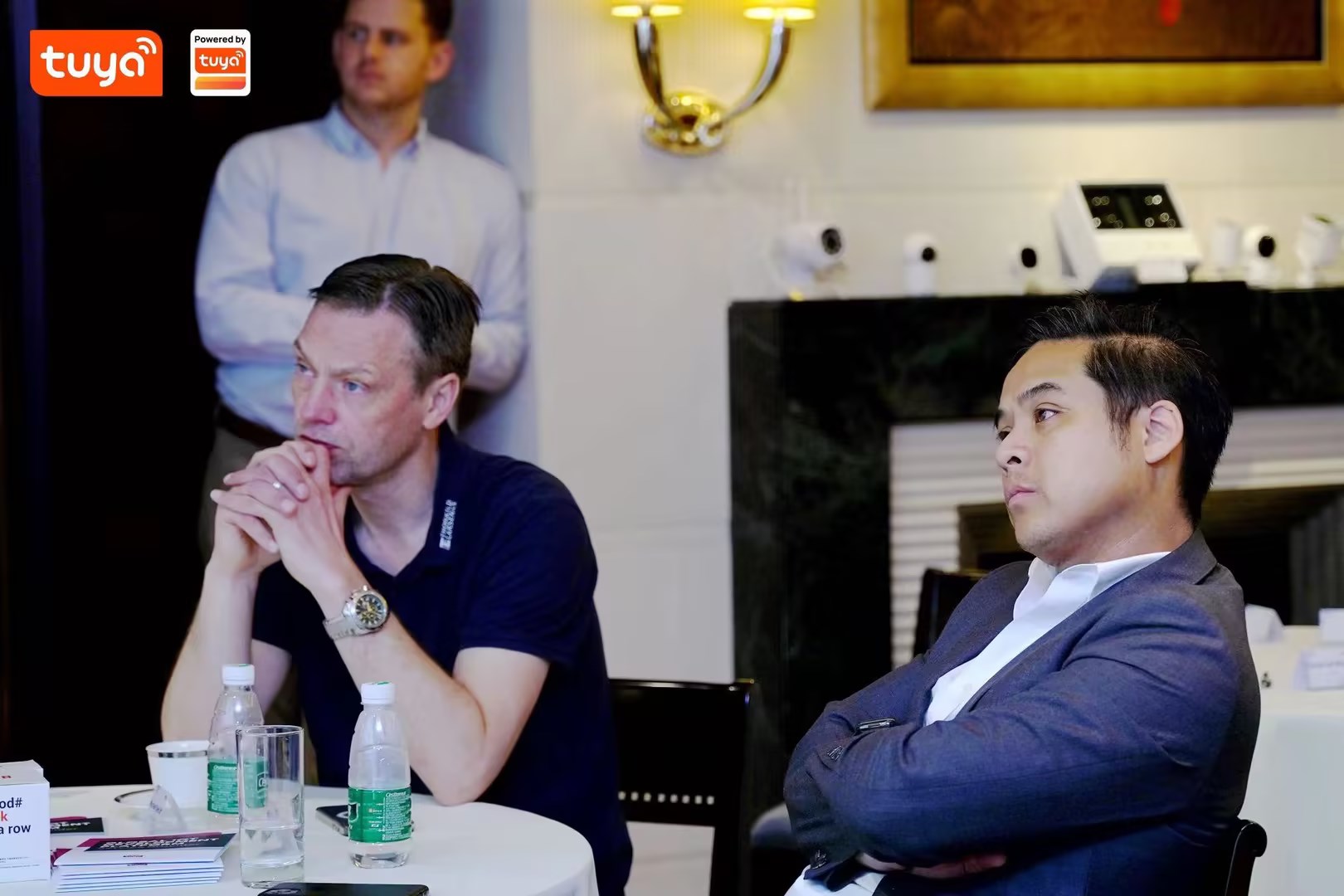 [Tuya's discussion session]
With the support of the Tuya IoT Development Platform and from Tuya's team, customers can quickly realize the smartization of electrical products and successfully launch them into the market. With recent breakthroughs in AI and other technologies, as well as the trend of energy transition, more and more customers hope to strengthen their collaboration with Tuya to promote and launch products that match global demand, so that both household and enterprise customers can feel the smooth and fast connection of devices, resulting in a better interactive experience, cost reduction, and increasing efficiency.
To better meet consumer demand, Tuya will also launch PaaS 2.0, which integrates and opens up multiple capabilities. It can provide customers with better platform products, richer Tuya-enabled hardware solutions, and open tool and API priority architectures, helping global customers create autonomous, controllable, competitive, and differentiated intelligent products and solutions.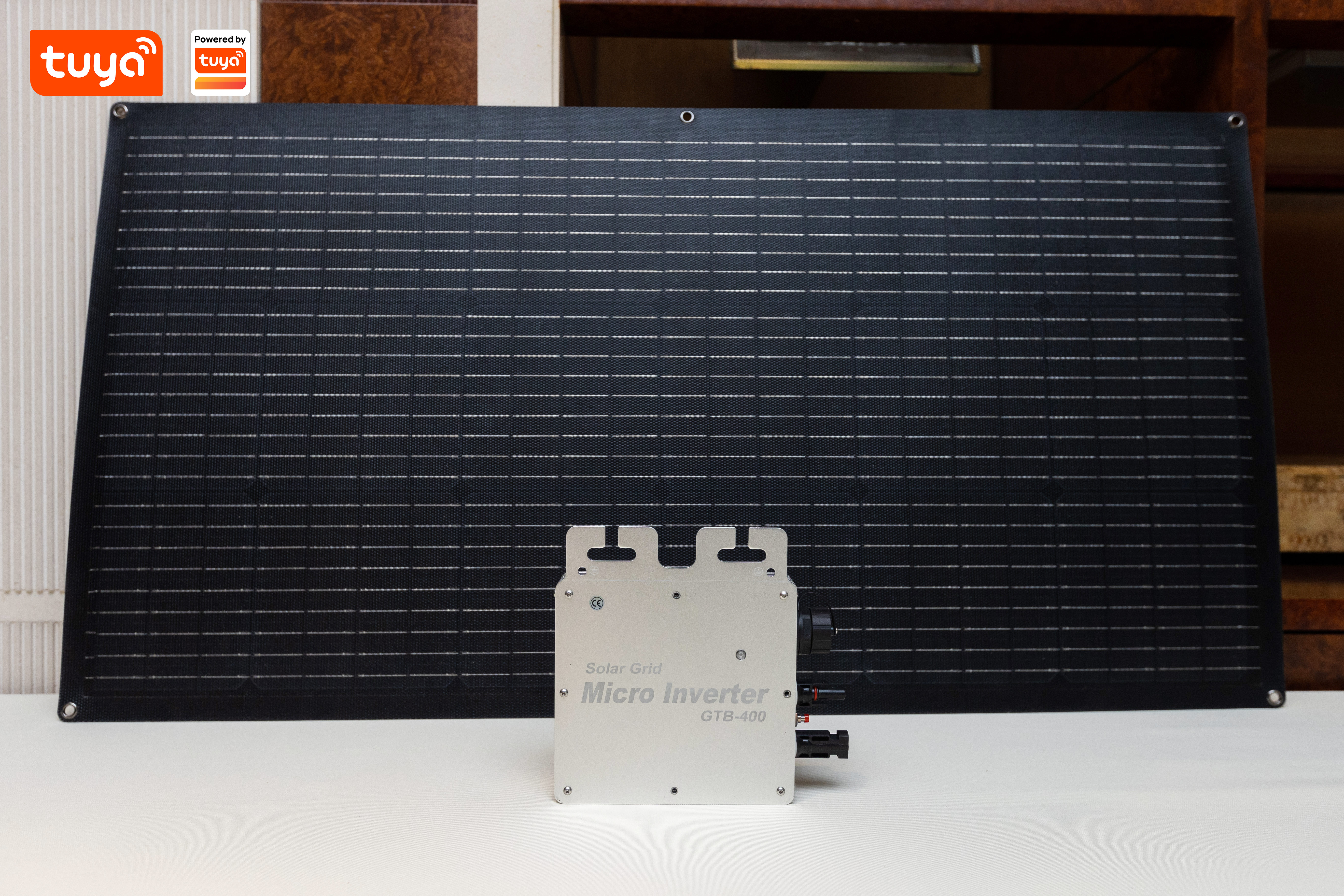 [The micro inverter and solar panel in Tuya's Residential Solar & Energy Storage Solution]
Separately, the "BornSmart" joint marketing campaign, launched by Tuya and partners on social media platforms such as LinkedIn and Twitter, is coming to an end. Since last July, Tuya has worked with over 20 overseas customers to promote smart home products in multiple countries, such as the United States, Germany, the United Kingdom, Spain, Thailand and Mexico. The campaign has opened doors to cooperation for companies interested in exploring digital transformation and creating innovative paths for global smart businesses ecosystem cooperation.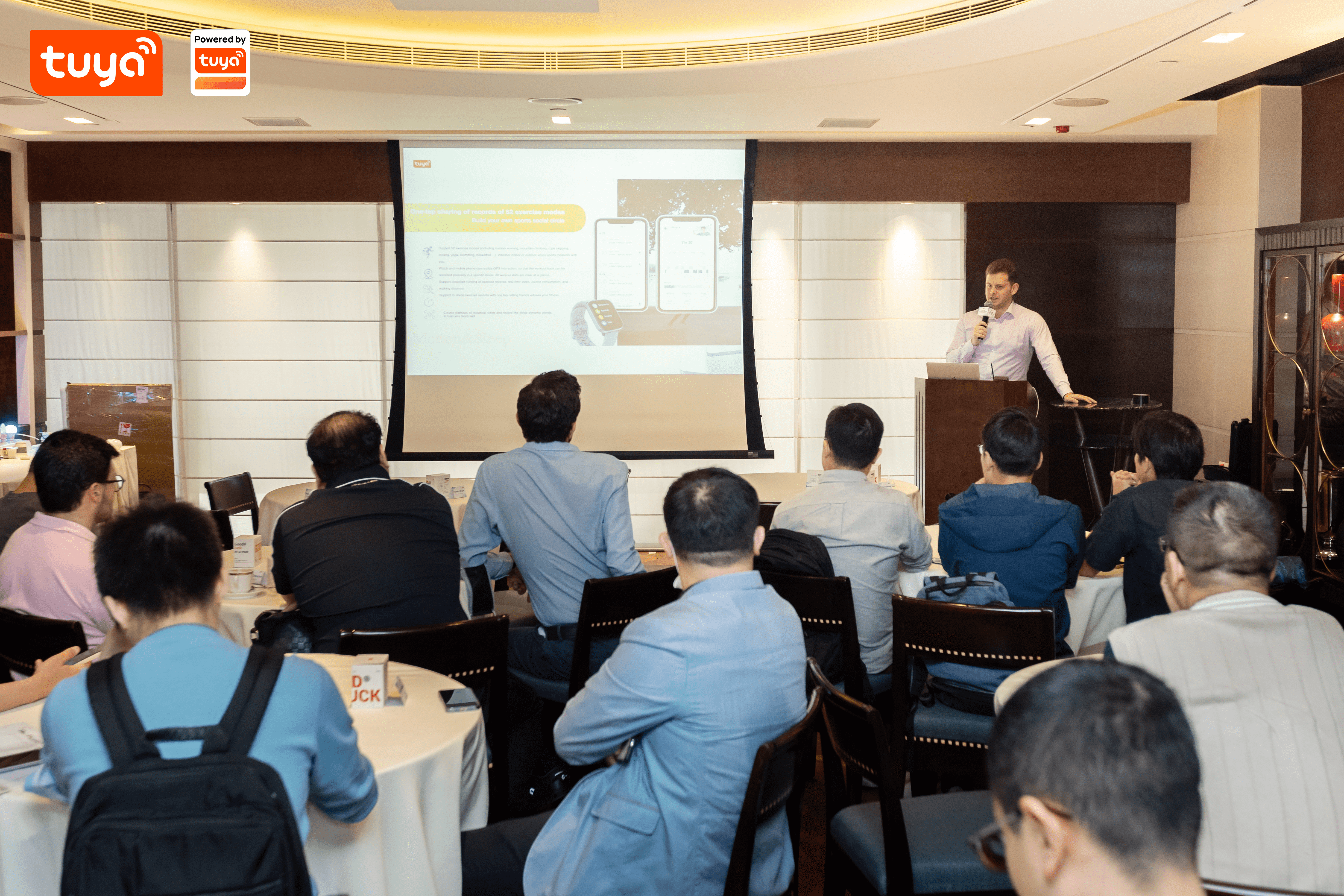 [Invited guests learned about Tuya's solutions]
The Tuya-enabled hardware ecosystem covers eight major product groups with over 2,700 categories, including energy conservation, health and sports, office and travel, electrical lighting, security and sensors, large and small home appliances, digital entertainment, and industry and agriculture. Global customers can quickly customize and enhance their product capabilities through the Tuya IoT Development Platform based on their needs. They can also use Tuya's standard SaaS solutions and integrated software and hardware capabilities to build modular SaaS comprehensive solutions according to their business pain points, improve operation efficiency, and create a smart development model.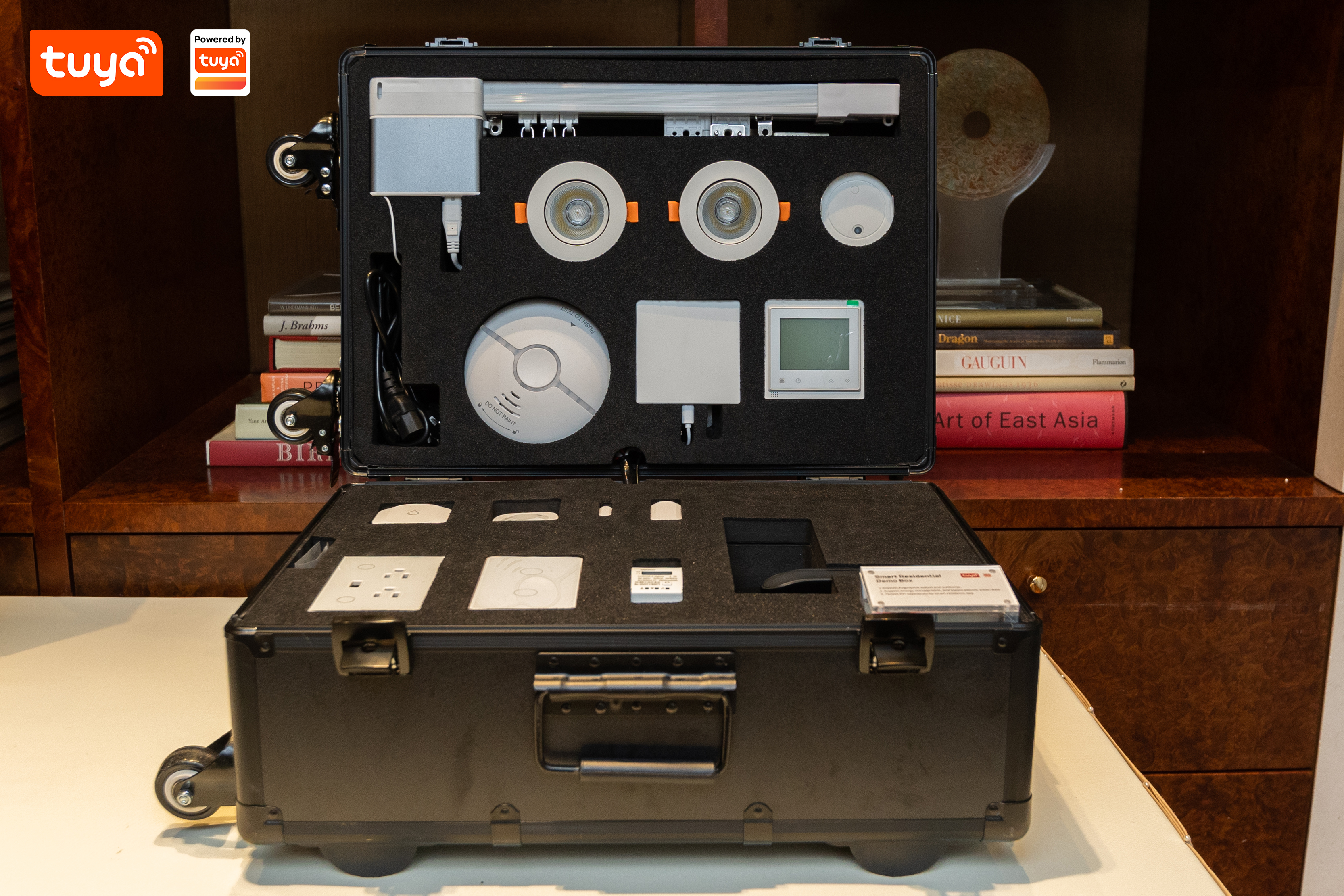 [Smart Residential Demo Box]
Tuya's exhibition and seminar sessions not only provided a platform for global companies to communicate and exchange ideas but also aimed to advance the vision of digital intelligence in the development of various industries. Tuya is committed to delivering customer success and leveraging its IoT ecosystem and global strategy advantages, to provide personalized and localized product and service support to global customers with core technologies such as IoT and AI. Tuya aims to help more industries seize opportunities from an increasing need for smartization and jointly build a sustainable global IoT industry.