Japan's IoT industry heats up as Tuya Smart organizes its first ever AI+IoT Business Conference focused on Japan, furthering Japanese efforts in the IoT field.
TOKYO, Japan, May 20, 2021 - Tuya Smart (NYSE: TUYA), a leading global Internet of Things (IoT) cloud platform, today concluded its first ever AI+IoT Business Conference Online focused on Japan. The conference, titled "Joint Efforts & Prosperous Growth" touched on the latest IoT trends, successful business practices and experience from the Japanese IoT market all to promote the development of the IoT industry for consumers, manufacturing brands, OEMs, operators and retailers across the country.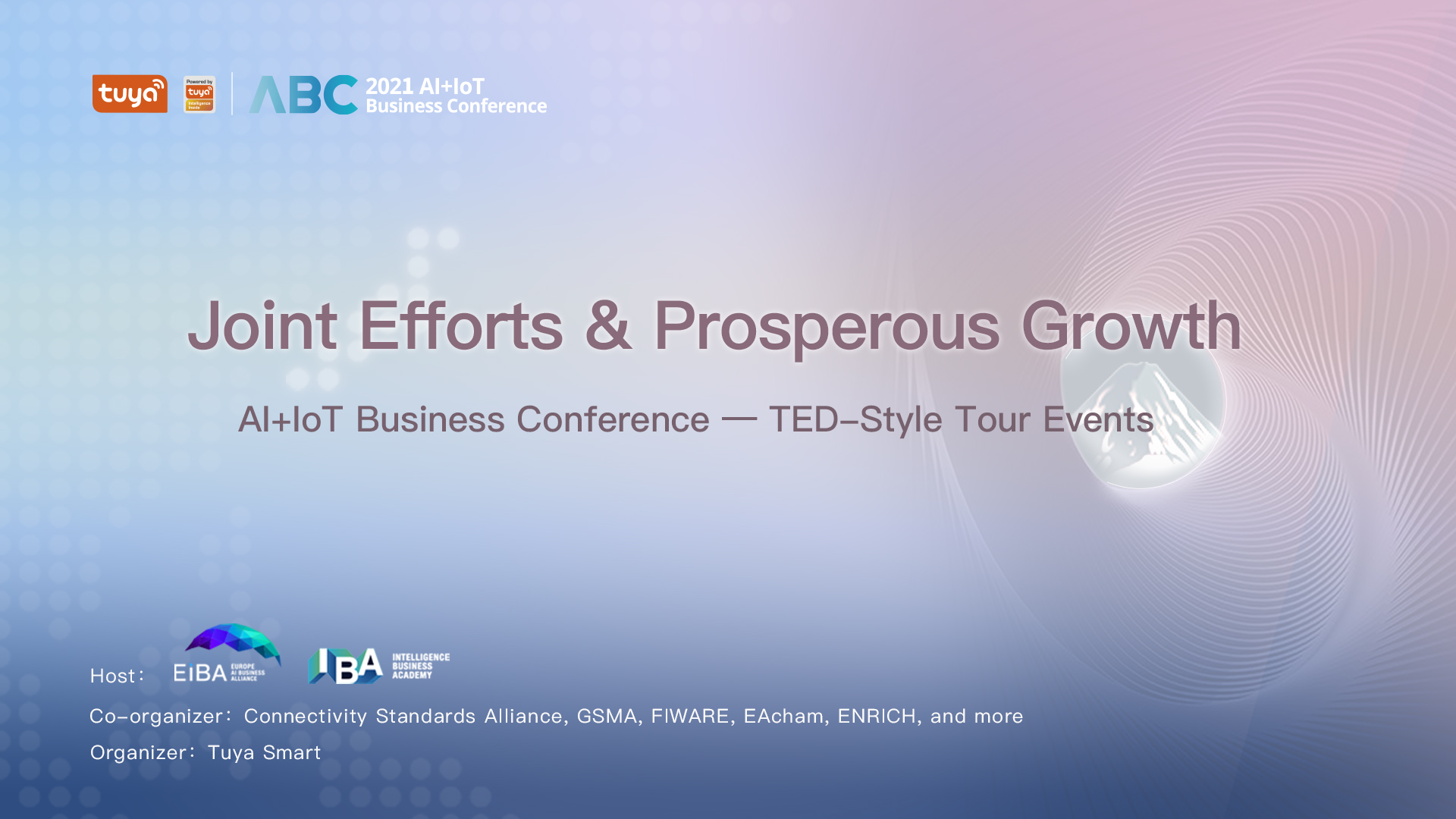 The conference was part of Tuya's efforts to promote a comprehensive view and cooperation in the IoT industry amidst a challenging yet promising landscape. As a country with a strong early adopter mindset in consumer electronics, such as in handheld gaming, home appliances and industrial equipment, Japan is consistently at the forefront of IoT technological innovation. As such, Japan is rich in IoT case studies and abundant environment for growth and experimentation. The conference aimed to bring greater awareness to the capabilities of Japanese IoT firms and their contributions to the global market.
The AI+IoT Business Conference included sessions for developers and expert talks to highlight the diverse perspectives in the IoT industry. Titled "Let the Developers Talk" and "Expert Views" respectively, these sessions covered a variety of topics ranging from technology applications, automation, and consumer electronics, which have a strong legacy in Japan. Conference speakers included industry veterans from UME Co., Ltd, Digital Maker Inc., Japan External Trade Organization (JETRO) Beijing, and Tuya Smart.
Since 2017, Tuya Smart has hosted five global AI+IoT Business Conferences and several regional AI+IoT conferences focused on Southeast Asia, Europe, Latin America and now conferences for different regions in Asia. These conferences were attended by hundreds of leading companies, thought leaders, and smart business pioneers.
For more information, please visit: https://www.tuya.com/events/abc/JP
About Tuya Smart
Tuya Smart (NYSE: TUYA) is a leading global IoT Cloud Platform with a unique, all-in-one offering of cloud + connectivity + app that makes it easy and affordable for brands, retailers, and OEMs to make their products smart. Tuya's platform has smart-enabled more than 310,000 device SKUs in hundreds of categories worldwide, serving over 324,000 developers globally. Tuya is internationally operated with headquarters in the U.S., Germany, India, Japan, Colombia, and China.