BERLIN, GERMANY, August 26, 2020 — Global AI+IoT leader Tuya Smart has confirmed it will showcase its latest cameras, smart locks, video doorbells, smart speakers, battery-powered network security cameras, and smart lighting pro apps at Tuya Booth 1.2v6 218 at IFA 2020, September 3 to 5 in Berlin.
The new products will feature the latest solutions in the smart home industry and have a particular focus on security and convenience to meet the current high demand for these types of products in Europe.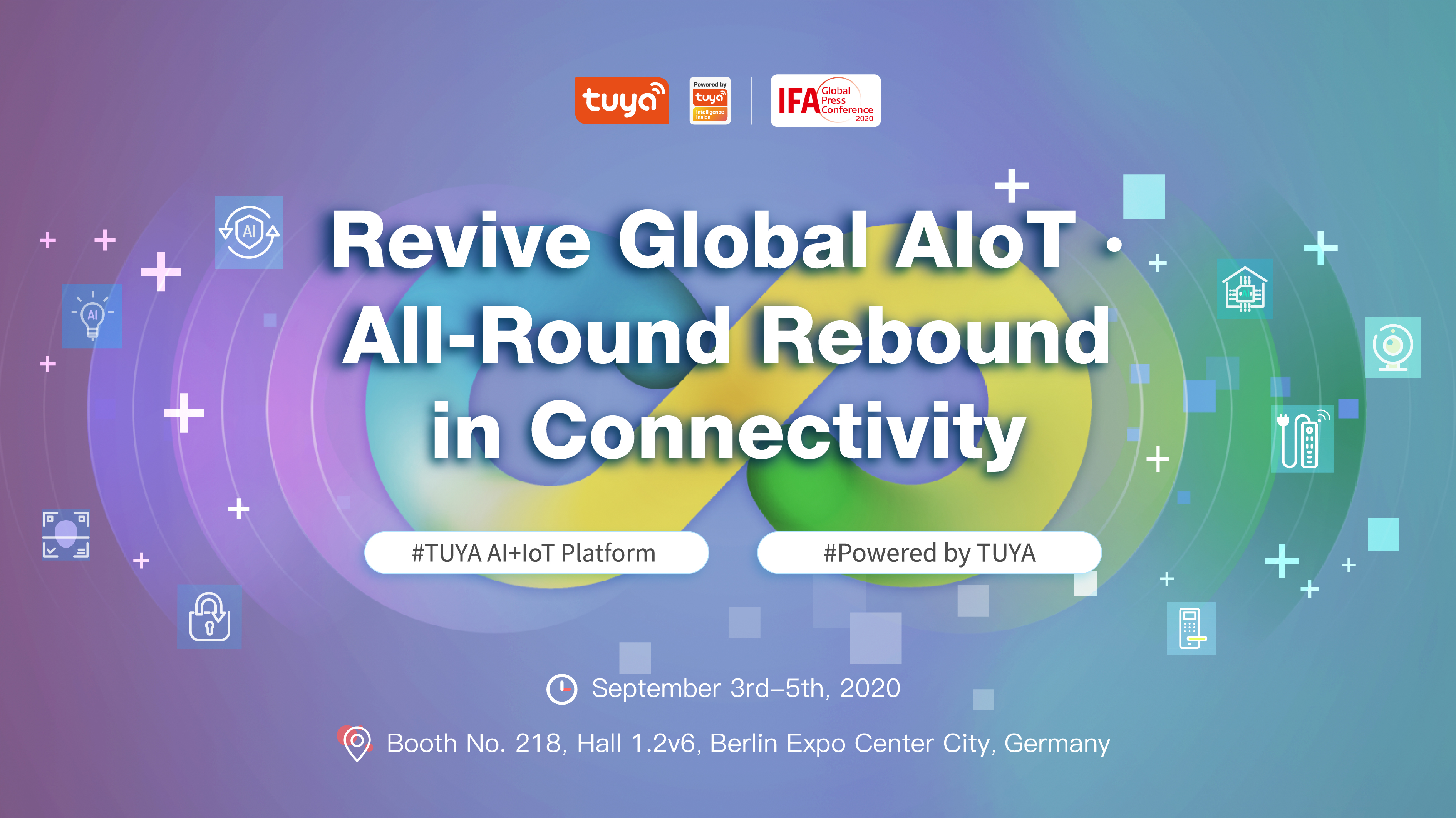 Tuya at IFA 2020
"At this year's IFA we're focusing on the opportunity to meet global demands for smart home technology in light of the economic and pandemic situations," said Sven Buschmann, Head of Business Development of Tuya Germany. "Smart home solutions are a collaborative effort requiring global manufactures, service providers, and brands to work closely together to achieve the best levels of service and connectivity."
As the world's leading AIoT platform provider, Tuya is dedicated to bringing smart products to life for manufactures, brands, OEMs, and retail chains. On September 4, the company will also host Tuya Day, an international business event with keynote speeches and partnership announcements for its customers and partners in Europe.
"It's exciting to get connected with our global customers and partners to demonstrate the latest residential IoT innovation," said Tina Yu, General Manager of Eurasia from Tuya Smart. "We are really looking forward to deepening our role in the global IoT and smart home world to help drive the rebound of the industry and bring more simplicity, convenience, and savings to home environments."
About Tuya Smart
Tuya Smart is a leading global AIoT platform provider with a unique, all-in-one offering of cloud + connectivity + app that makes it easy and affordable for brands, retailers, and OEMs to make their products smart. Tuya's platform has smart-enabled more than 90,000 smart products in hundreds of categories worldwide, and Tuya's serving more than 180,000 clients, many of them are leaders in their respective industries and regions. Tuya is internationally operated with headquarters in the U.S., Germany, India, Japan, and China.