The online conference features key industry organizations and companies across Southeast Asia to foster growth for the smart home industry in the region
August 31st, 2020, SANTA CLARA, Calif.—Tuya Smart, the world's leading AI+IoT platform, today unveiled the upcoming 2020 AI+IoT Business Conference Online – Southeast Asia on September 21, which will bring together the key industry organizations and companies across the region, to share their insights so as to accelerate the digital transformation for smart home industry.
Registration Link: http://tuya-ABC-SEA.mikecrm.com/zHm8r43
The conference, which is co-sponsored by the AI+IoT Intelligent Business Alliance and industry associations in Southeast Asia, will drive enterprises to learn about the importance of IoT for their business development, as well as involve the evolution of the idea of 'smart home' in the local markets.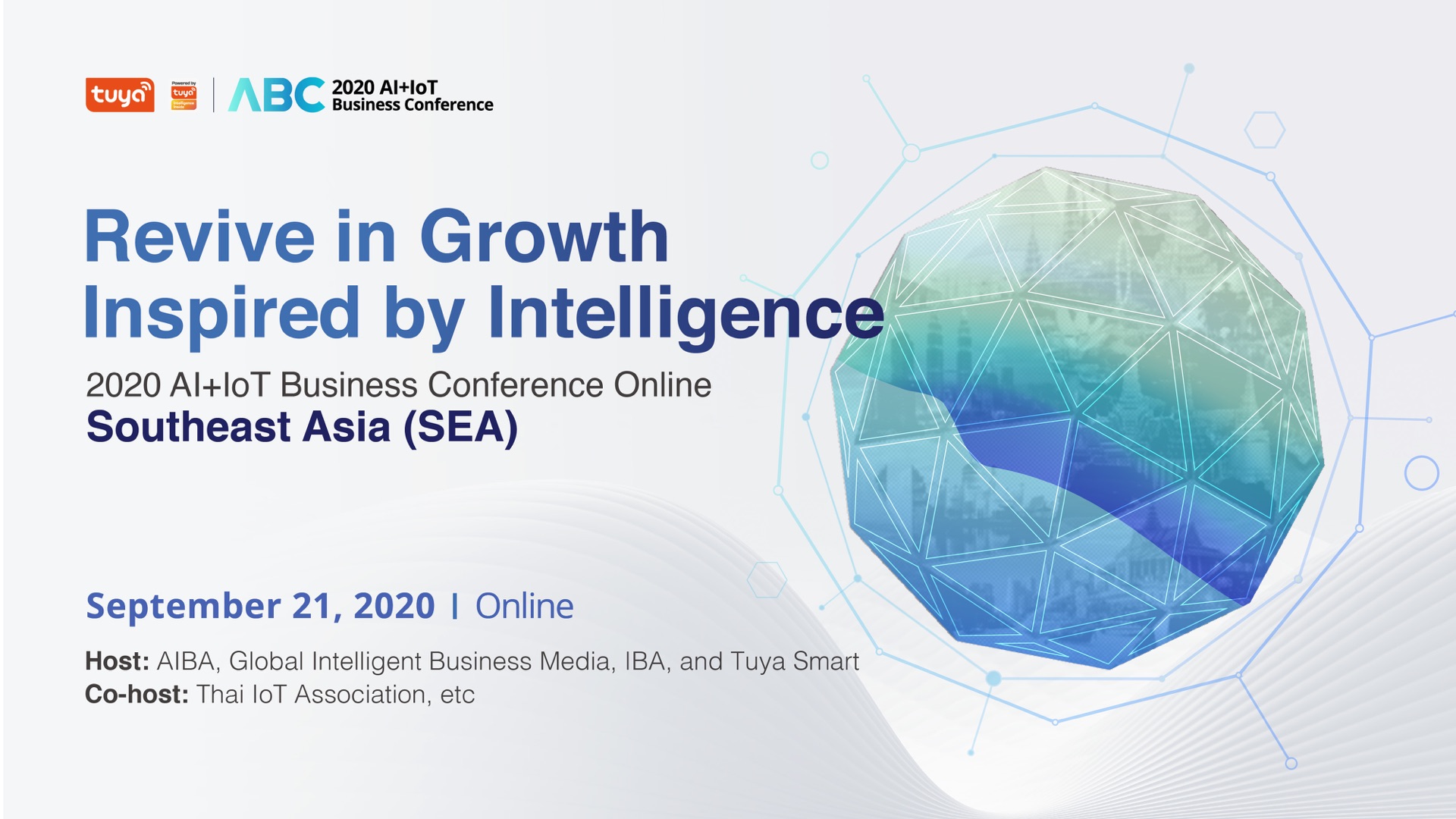 2020 AI+IoT Business Conference Online – Southeast Asia
Global AIoT industry leaders that have confirmed their participation in the conference include Google Assistant, AIBA (AI+IoT Intelligent Business Alliance), Singapore Manufacturing Federation, Bardi from Indonesia, Watashi from Thailand, etc.
Themed "Revive in Growth · Inspired by Intelligence", the conference will also address high-level insights on the new opportunities and future trends of the intelligent market in the post-pandemic era.
Global thought leaders, from media, AIoT brands, retail channels, and investment agencies, will gather together to conduct one on one discussions through various TED-style talks, by sharing the most innovative, appealing and powerful opinions on the most popular local products and special AIoT business opportunities only for the Southeast Asia market.
About Tuya Smart
Tuya Smart is a leading global AIoT platform provider with a unique, all-in-one offering of cloud + connectivity + app that makes it easy and affordable for brands, retailers, and OEMs to make their products smart. Tuya's platform has smart-enabled more than 90,000 smart products in hundreds of categories worldwide, and Tuya's serving more than 180,000 clients, many of them are leaders in their respective industries and regions. Tuya is internationally operated with headquarters in the U.S., Germany, India, Japan, and China.