August 25, 2023 - Tuya Smart (NYSE: TUYA, HKEX: 2391), a global IoT developer service provider, today announced a partnership with Construlita Lighting International SA DE CV (Construlita) at the launch event of Construlita Connect. Both companies will offer more comprehensive and integrated hardware and software solutions to commercial lighting customers, allowing the smart upgrade of traditional lighting in a variety of settings throughout Latin America.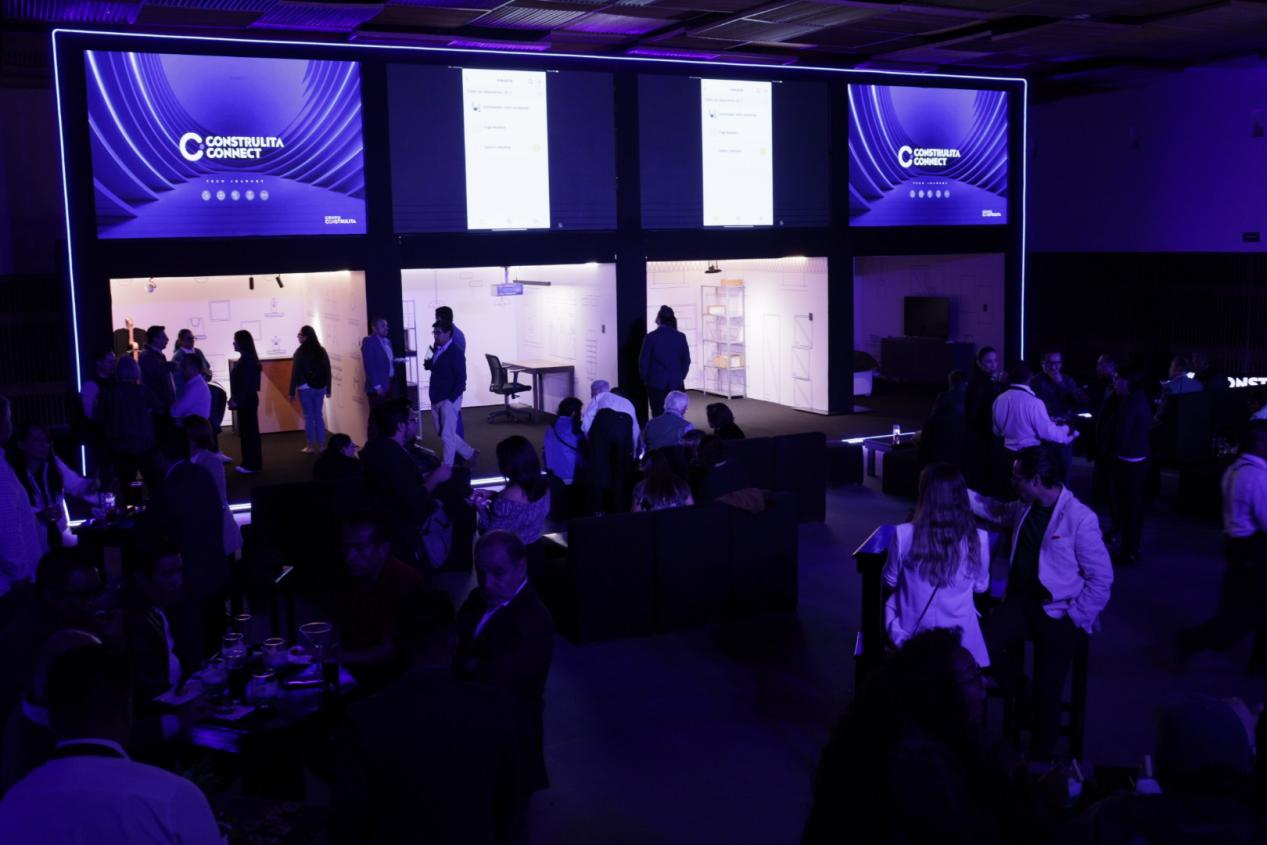 The launch event of Construlita Connect
Tuya will be responsible for selecting, ordering, packaging, quality control, and after-sales support for Tuya-enabled lighting products made by Construlita, as well as providing SaaS support to Construlita for device control, energy management and many other capabilities offered to its customers. The collaboration will allow Construlita to focus even more on company growth and the development of its business strengths in innovation, connectivity, and sustainability.
So far, Construlita has successfully established its commercial lighting brand and launched Construlita Connect based on Tuya's Developer Platform. Tuya and Construlita can deploy smart commercial lighting solutions, including hardware and software, to assist in the remodeling of office buildings, factories, restaurants, etc., as well as creating multi-functional management platforms for business customers in Latin America, making them accessible to both web terminal and App terminal to realize smart management of lighting features in their spaces that simply achieve higher space management efficiency and better end-user experience.
Through the partnership, Construlita can manage its supply chain more effectively. This will allow Construlita to concentrate more on developing benchmark cases locally and further collaborate with Tuya to introduce smart home solutions to the market, improving the living conditions of households from every perspective.
"Construlita is dedicated to enhancing moments of life by creating quick-to-market and cutting-edge lighting and connection solutions. Our lighting product line and software support will evolve in line with our collaboration with Tuya to provide our business customers with an all-in-one solution from planning to deployment. In order to increase Construlita's influence in lighting, smart homes, and other areas, we will look into further market potential with Tuya," said Alberto Mireles, Commercial Director of Grupo Construlita.
"The partnership between Construlita and Tuya has altered the IoT landscape in the Latin American market and allowed people and businesses to change how they connect with their surroundings," said Alex Yang, the Co-founder and COO of Tuya Smart. "With the introduction of Construlita Connect, both companies have taken a big step toward offering customers in businesses more cutting-edge technologies. Construlita's market channels and Tuya's core IoT capabilities will give customers access to highly effective management and intuitive control to maximize resource utilization and achieve ESG goals."
Construlita is a leading brand in commercial lighting for a range of settings, including workplaces, retail stores, restaurants, and hotels. In order to meet customers' needs for lighting through knowledge, technology, and solutions that add value to lighting projects, it is constantly updating its solution portfolio with innovative technologies like IoT devices and smart platforms that in line with global trends. This results in the creation of spaces full of captivating experiences that heighten end-users' senses through light.
Tuya will invest more in developing technologies to provide global customers in the future to provide them with more adaptable, highly effective, and autonomously controllable solutions that will enhance everyone's living and working conditions.