Gurgaon, September 30, 2020 — Tuya Smart India presented the TOI DesigNXT virtual summit - Connecting Life Spaces by Times of India, on Tuesday. The event highlighted the endless possibilities for smart and connected living, right from enterprises to industries, from hospitality and travel to government-led infrastructure projects, and from residential to commercial real estate.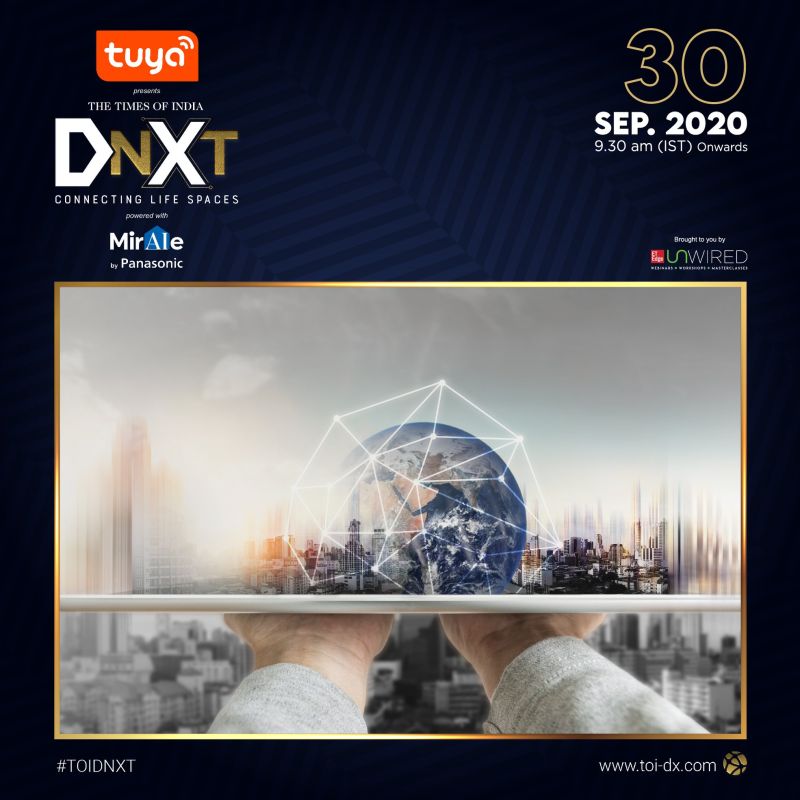 The conclave brought together industrial leaders from top AIoT brands and businesses including Amazon, Microsoft, Panasonic, and Tuya Smart, to debate, deliberate and arrive upon innovative solutions for a post pandemic, highly connected, and low-touch world in the forms of speeches, panel discussions, and roundtable discussions.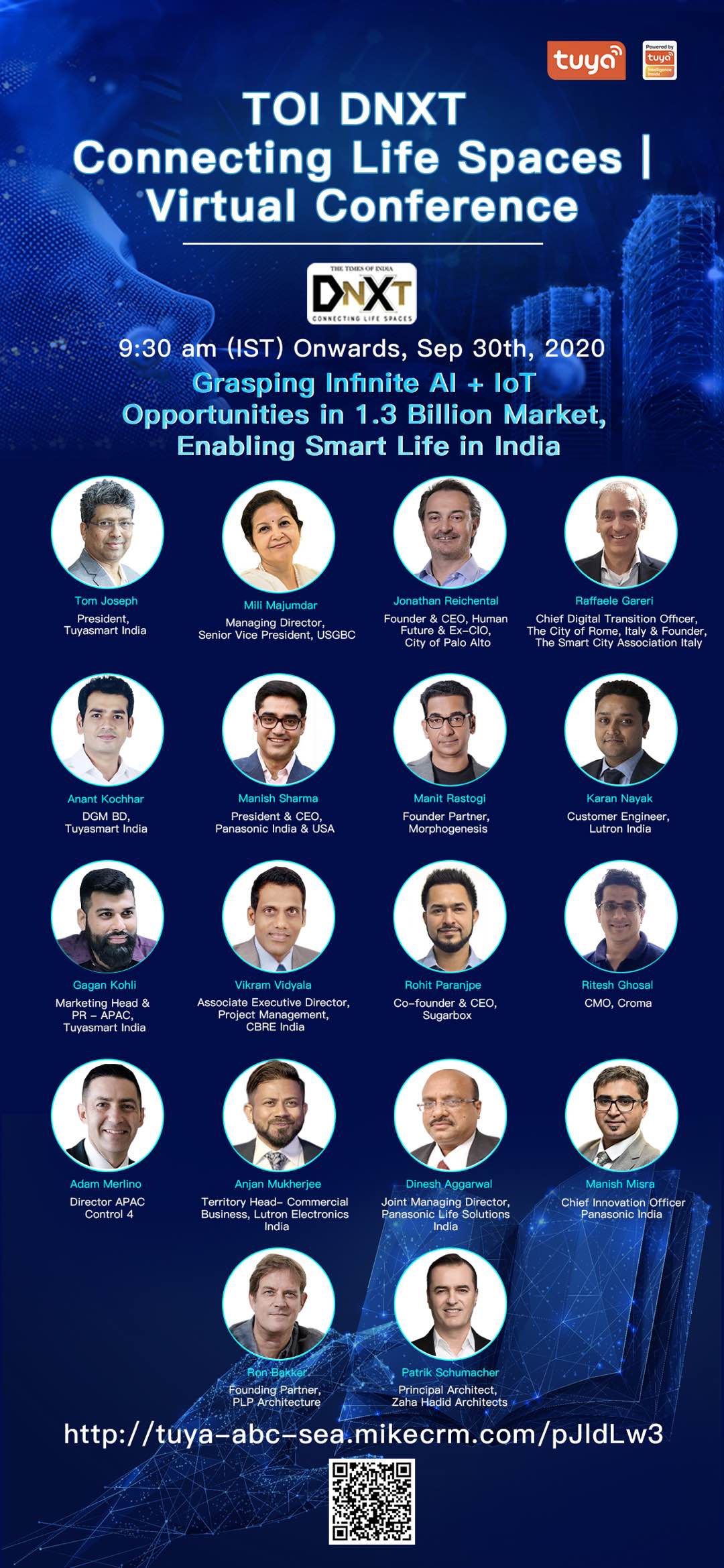 KEY HIGHLIGHTS
THE TOI DNXT INNOVATION SERIES:
A lively, interactive experience to all participants demonstrating solutions, applications, and technologies. To determine the future course of action for the industry change makers and to recognize the breakthrough innovations in the smart tech space.
THE TOI DNXT INNOVATION ZONE:
To showcase the latest innovative and revolutionary technology solutions identified to impact the industry today, and in the future. A great opportunity to connect with talented people, open your mind to new possibilities and feel inspired.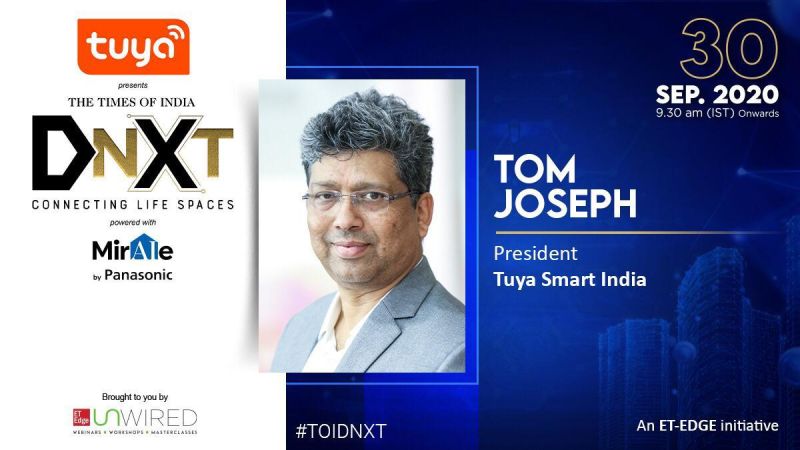 Tom Joseph, President of Tuya Smart India offered expert insight on the current scenario of AIoT in India, and how Tuya can help leverage the connected life spaces.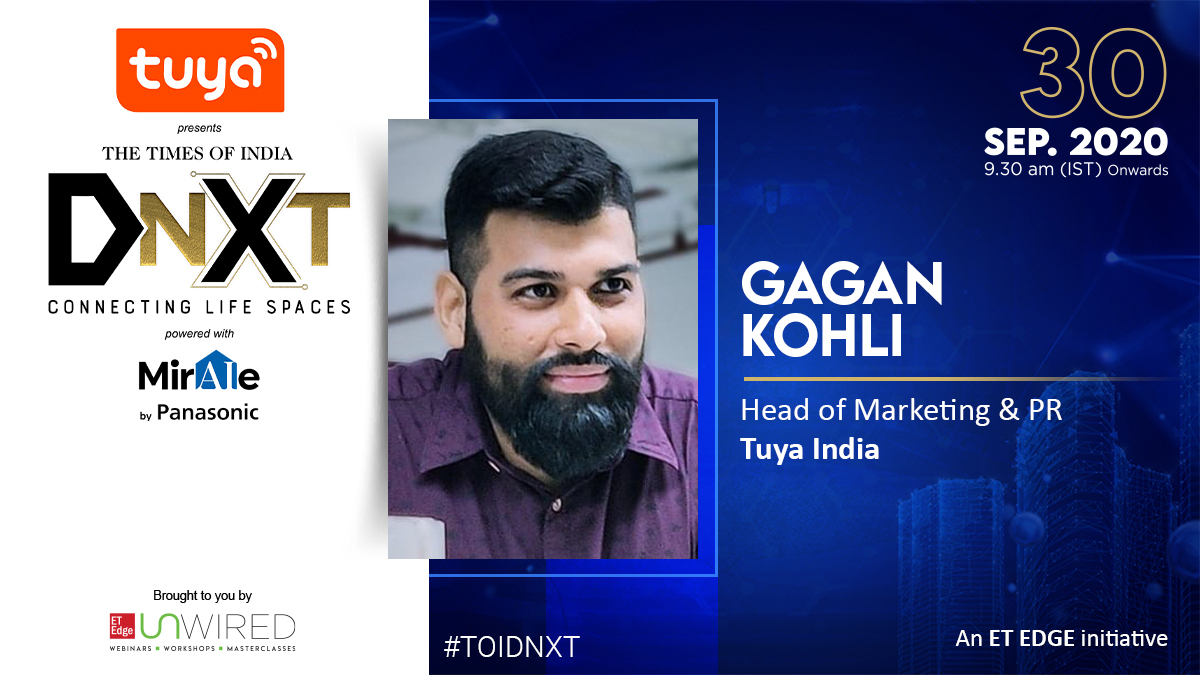 Gagan Kohli, Marketing Head and PR of Tuya Smart India explained how smart technology is changing the industry landscape, and how consumers are increasingly adapting to technologically advanced and connected devices.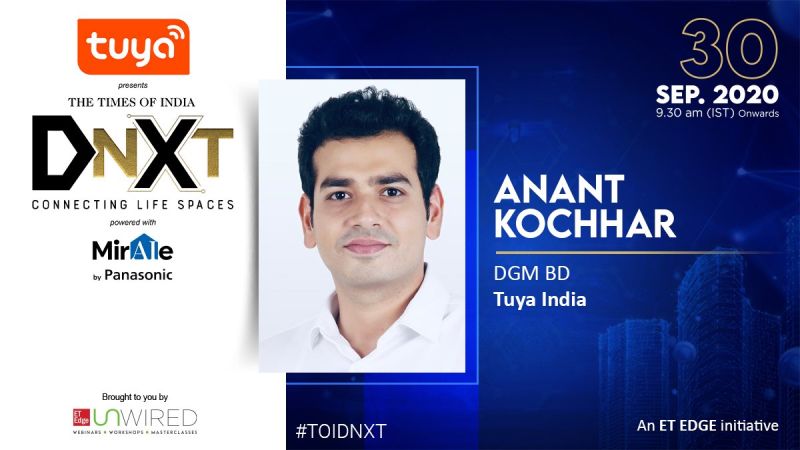 Anant Kochhar, Head of BD of Tuya Smart India moderated the session of Fireside Chat: Customer Experience - The rising need for smarter connected devices.
Smart is no longer the future, but the present. This is not just another post-covid discussion, but the future of life spaces and our very life.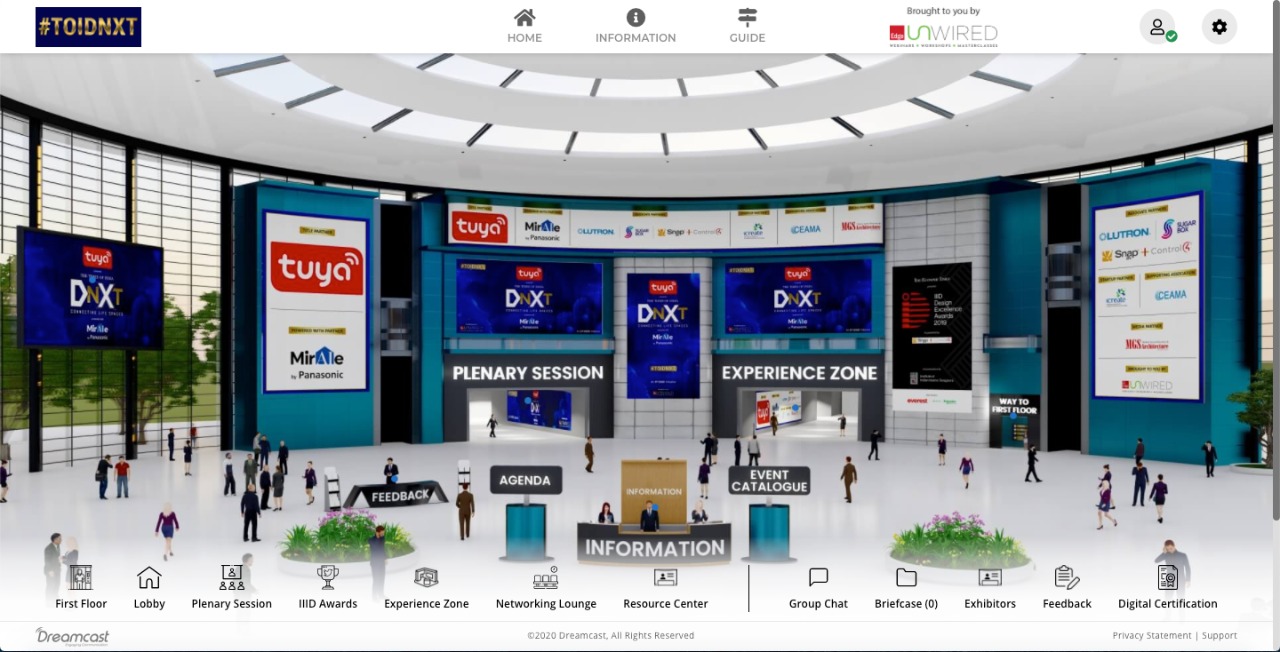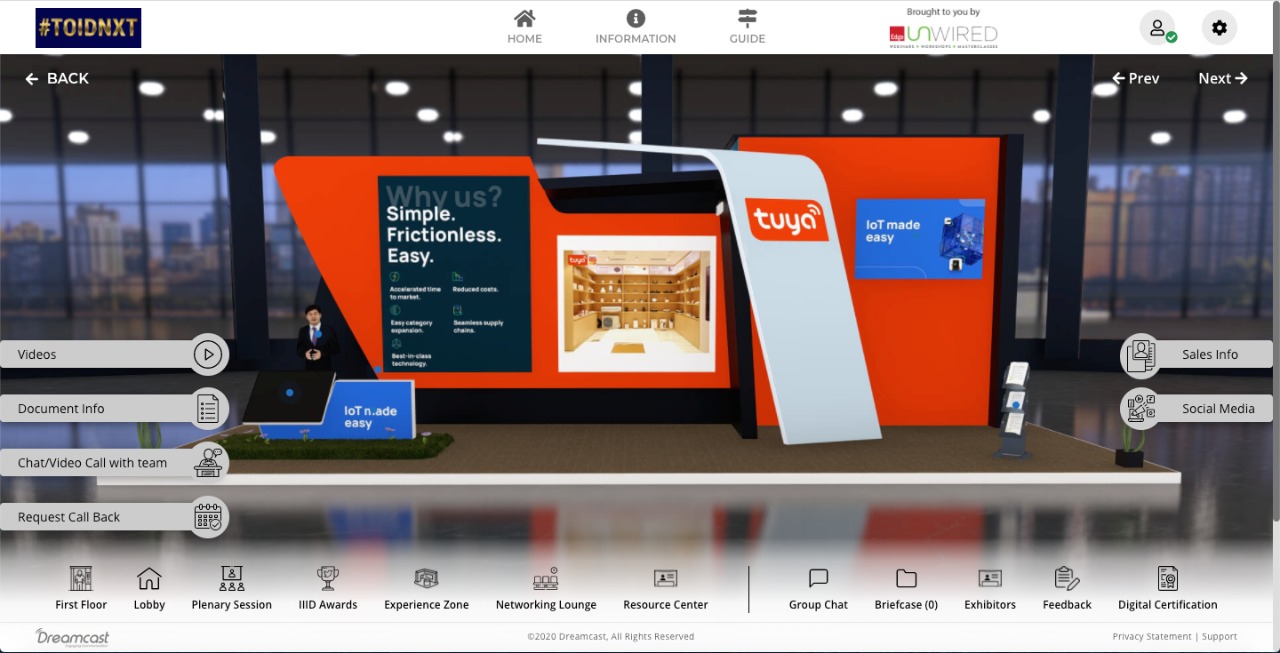 Join us on the journey to reimagining the future of life spaces by watching the event at https://toidnxt.dreamcast.in/live
About Tuya Smart
Tuya Smart is a leading global AIoT platform provider with a unique, all-in-one offering of cloud + connectivity + app that makes it easy and affordable for brands, retailers, and OEMs to make their products smart. Tuya's platform has smart-enabled more than 90,000 smart products in hundreds of categories worldwide, and Tuya's serving more than 180,000 clients, many of them are leaders in their respective industries and regions. Tuya is internationally operated with headquarters in the U.S., Germany, India, Japan, and China.