The cooperation will help Automatizate develop more smart products for local users.
SANTA CLARA—Mar. 26, 2021—Tuya Smart (NYSE: TUYA), a leading global IoT cloud platform, and Automatizate, a well-known smart home brand in Chile, announced a new partnership to leverage their respective advantages in technology and marketing, to develop more smart products suitable for local consumers, and rolling out more business scenarios such as integrated smart homes.
As one of the first importers of 'Powered by Tuya' devices in Chile, Automatizate has launched multiple smart home devices into the market, such as motion sensors, door sensors, IR controllers and an RGB bulb. It has opened an exclusive smart home showroom in the Providencia district of Santiago to provide consumers with an interactive shopping experience.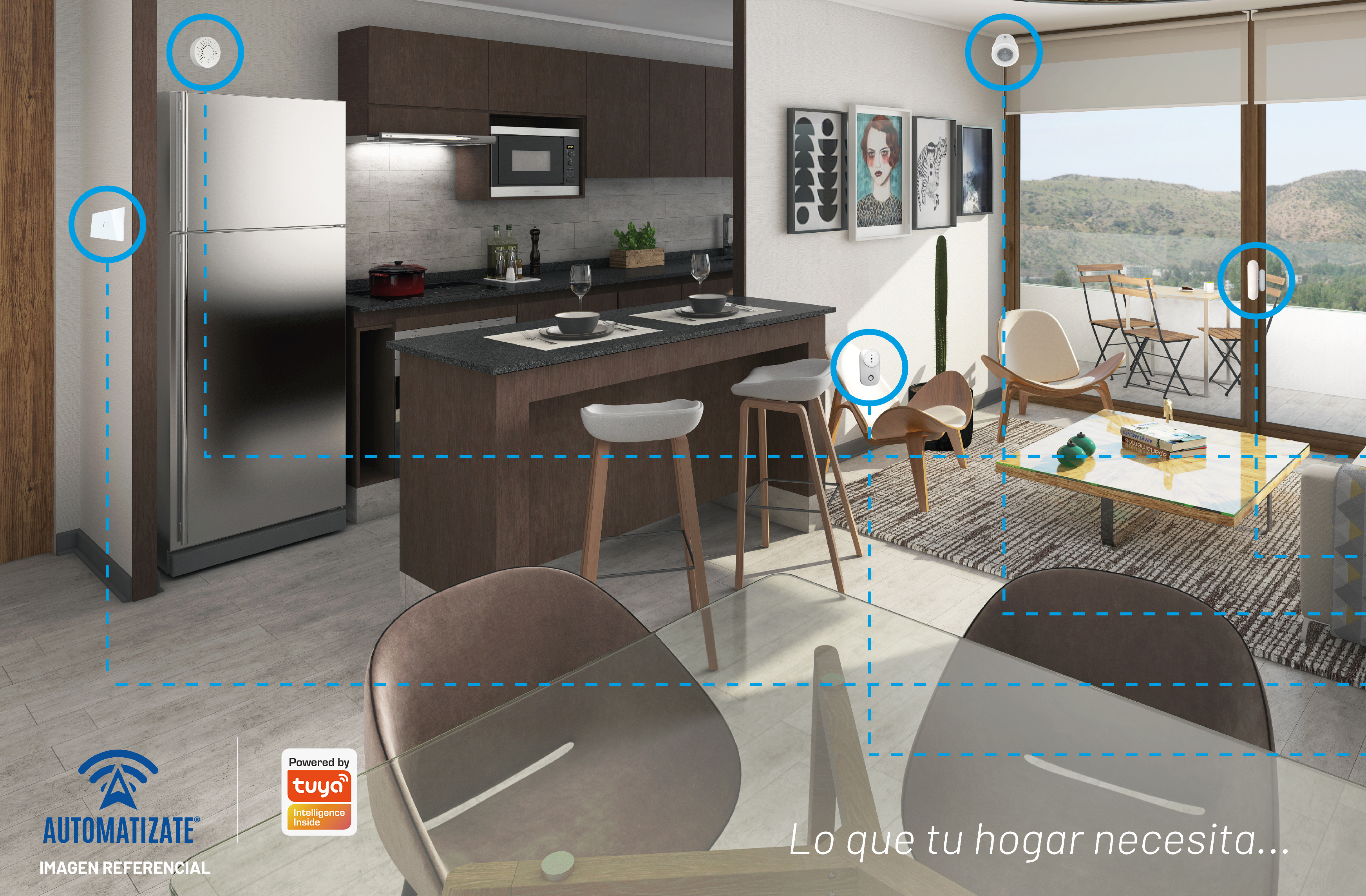 With the synergy of 'Powered by Tuya' products and the Automatizate OEM app, Automatizate has won an apartment building project in Chile, and will turn it into a fully automated and comfortable residential community. Currently, all of its three building projects in Chile have 'Powered by Tuya' devices controlled with the Automatizate App.
Through the partnership, the two sides will further deepen cooperation in technology to develop more PID devices. Moreover, both sides will jointly develop a wall plug with voltage meter, which is based on Wi-Fi and Zigbee protocol, and is compatible with Alexa and Google Home, making consumers' lives more convenient.
As for marketing and communication, Automatizate will increase digital advertising on social media channels, and will benefit from Tuya's global presence in terms of gaining brand popularity and recognition.
"Tuya has allowed us to expand our business throughout Chile, achieving a sales increase of about 400% in one year. This made us reassess our business plan and dedicate our efforts exclusively to promoting and publicizing smart home automation, achieving surprising results. Today, thanks to our new app and new smart products, we will be able to generate great business alliances with the most recognized construction companies, and to become a leader in the smart home market in Chile." said José Eduardo Abarca Barrera, CEO of Automatizate.
"We are honored to support Automatizate in an all-round manner, and help them explore a broader market. In the future, we will continue to work together to bring users more pragmatic and well-designed smart products," said Johnny Lu, General Manager of Tuya Latin America, Middle East, and Africa Region from Tuya Smart.
About Automatizate
Automatizate, established in 2016, is one of the most relevant home-automation companies in Chile, with smart home as its core business. In Providencia, one of the major cities in Chile, it has opened a physical store serving as an interactive showroom, where customers can see and test all smart devices on display. In 2019, Automatizate sold about 30 different smart devices in Chile. Its OEM app "Automatizate" went live in January 2021.
About Tuya Smart
Tuya Smart (NYSE: TUYA) is a leading global IoT Cloud Platform with a unique, all-in-one offering of cloud + connectivity + app that makes it easy and affordable for brands, retailers, and OEMs to make their products smart. Tuya's platform has smart-enabled more than 252,000 device SKUs in hundreds of categories worldwide, serving over 262,000 developers globally. Tuya is internationally operated with headquarters in the U.S., Germany, India, Japan, Colombia, and China.
For more information, please visit: Tuya's website, LinkedIn, Facebook, Twitter or YouTube.