The cooperation will help both sides expand the application scenarios of smart devices from hotels to apartments, offices, and other establishments.
THAILAND—Jul. 8, 2021—Tuya Smart (NYSE: TUYA), a leading global IoT cloud platform, and IoThings, a well-known IoT enterprise in Thailand, today announced a new partnership to create a convenient and comfortable hotel experience for consumers by upgrading to smart products and controls.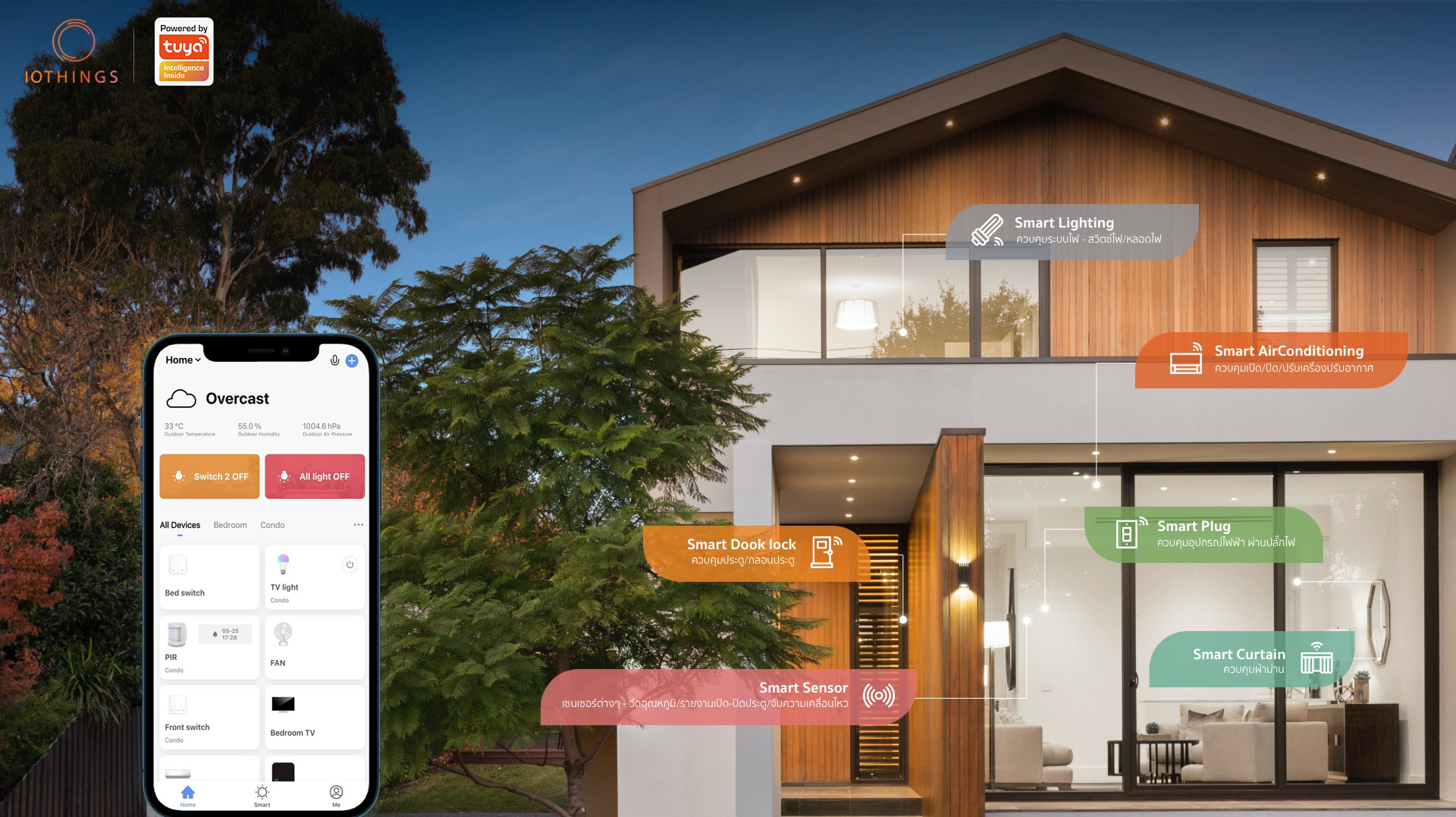 Thailand is proactively embracing IoT. The government not only vigorously promotes the construction of IoT-based smart cities, but also establishes relevant research institutes to equip IoT with superstructure support. According to a survey of Asia IoT Business Platform, Thailand ranks first among ASEAN countries in the implementation of enterprise IoT. The wide application of 5G in the world will further drive IoT to penetrate into various sectors, and finally realize cross-scenario and cross-sector interconnection.
IoThings is committed to the application of IoT technology in hotels, and creating smart devices by utilizing Tuya's hardware development tools. IoThings will join Tuya's open ecosystem to get interconnected with more than 310,000 'Powered by Tuya' smart devices.
Tuya's development team helped IoThings develop an OEM app, thus enabling guests to control smart devices such as lights, air conditioners, and door locks via their smart phone without having to install any application. Meanwhile, Tuya's expertise enables IoThings to develop more industry applications with enhanced features, and ultimately improve guest experiences.
Na-pajra Umpudh, Managing Director of IoThings, said, "The cooperation with Tuya enhances our capability of smart product development and enables us to meet different IoT needs of customers. In 2021, we have already expanded our business line from hotels to houses, apartments, offices, small and medium-sized stores, and other business areas."
"The IoT has strong momentum in the Thai market and it's our privilege to provide technical and ecosystem support for an innovative enterprise like IoThings. In the future, Tuya will work with IoThings to create a more intelligent and comfortable lifestyle across more scenarios," said Ross Luo, General Manager of Asia Pacific Region from Tuya Smart.
About IoThings
IoThings is an IoT leader in Thailand, providing turnkey solutions from consultation, distribution, installation, and after-sales support of IoT projects in the areas of apartments, offices, and hotels. Its primary vision is to "Make Things Easy".
About Tuya Smart
Tuya Smart (NYSE: TUYA) is a leading global IoT cloud platform with a unique, all-in-one offering of cloud + connectivity + app that makes it easy and affordable for brands, retailers, and OEMs to make their products smart. Tuya's platform has smart-enabled more than 310,000 device SKUs in hundreds of categories worldwide, serving over 324,000 developers globally. Tuya is internationally operated with headquarters in the U.S., Germany, India, Japan, Colombia, and China.
For more information, please visit: Tuya's website, LinkedIn, Facebook, Twitter or YouTube.