The cooperation will help both sides develop more interconnected smart home devices.
SANTA CLARA, CA—Jul. 8, 2021 —Tuya Smart, a leading global IoT cloud platform, and BeSmart, the sub-brand of Nexsa, which is a large distributor in Colombia, today announced a new partnership to jointly develop more innovative smart home products to meet the increasingly individualized needs in the market.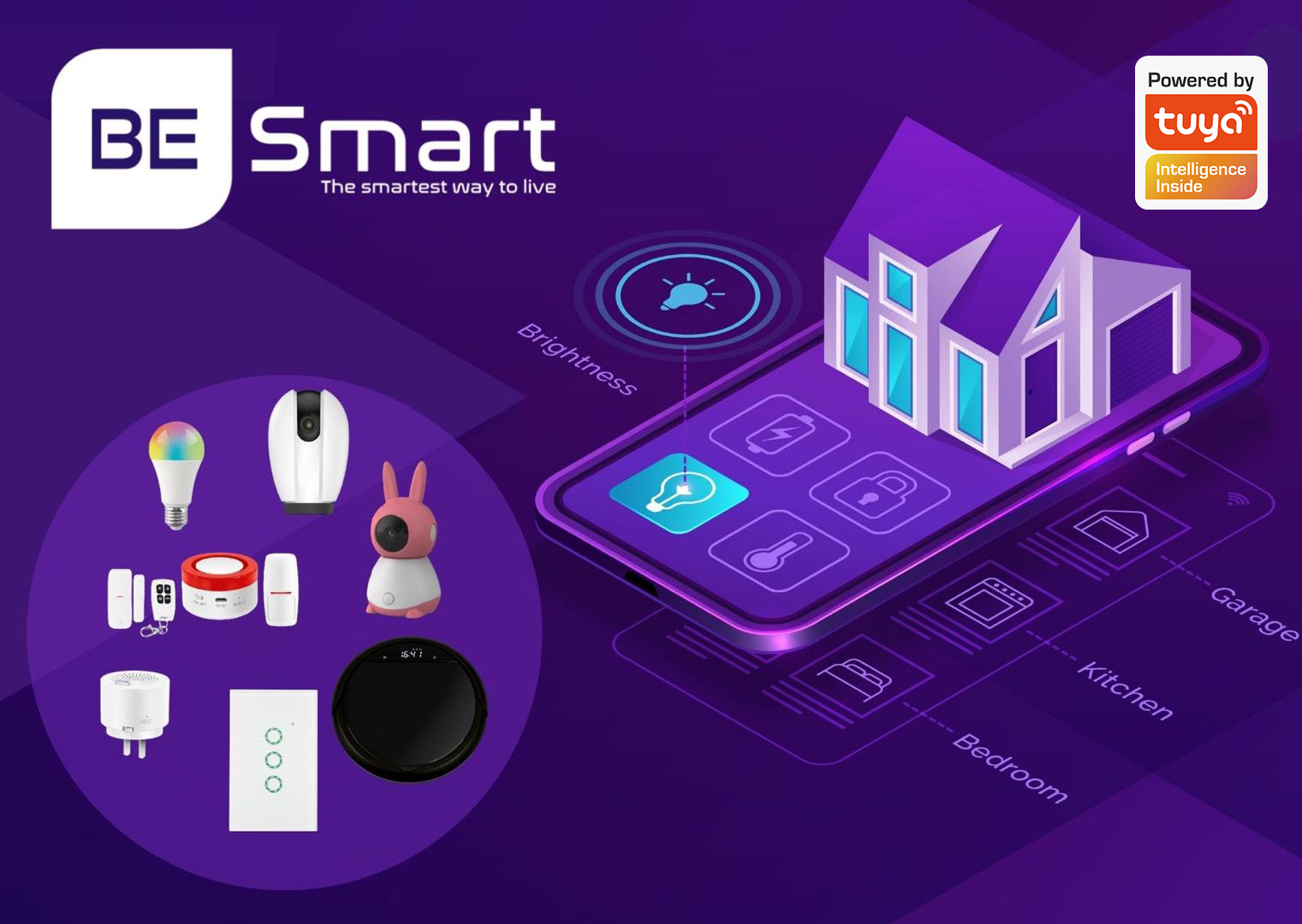 The smart home industry in Latin America presents great market potential, but the lack of consumer awareness makes it necessary to take a proactive approach so that the potential can be unleashed among a wider range of people. At a time when the global pandemic has not completely receded, and the middle class keeps growing in this region, the market potential of smart home will be further fulfilled. Data shows that by 2025, the number of IoT connections in Latin America is expected to reach 1.2 billion, nearly doubling the 642 million connections it saw in 2019.
With such a great market prospect, BeSmart approached Tuya Smart in the hope to leverage Tuya's technological and ecosystem strengths to take a dominant position in the smart home. Tuya provides BeSmart with smart solutions integrating both software and hardware, helps expand its smart home product line, and realizes the integrated control of smart home devices via an OEM app. At the same time, Tuya's cloud service enables BeSmart to not only access Tuya's open ecosystem, but also take advantage of Google Assistant, Amazon Alexa, and other voice assistants to get interconnected with massive smart devices. The BeSmart app enhances user stickiness and serves as an additional sales channel for the company.
BeSmart has an already established relationship with one of the largest telecom companies in Latin America and will continue to expand that cooperation through social media, digital marketing, e-mail marketing, and other channels to increase penetration of products powered by Tuya. While the market influence of BeSmart will boost Tuya's market penetration in Latin America.
Alejandra Espejo, Marketing Director of BeSmart said, "The cooperation with Tuya enables us to develop more innovative and integrated smart home devices of fine quality and enrich our product range. We hope that consumers of all age groups can find their favorite smart home devices in our product portfolio. We make technology an experience."
"We are very delighted to grow together with BeSmart and witness the significant development of smart home industry. In the future, both sides will continue to strengthen capabilities in order to bring more attractive and affordable products to consumers," said Johnny Lu, General Manager of Tuya Latin America, Middle East, and Africa Region from Tuya Smart.
About Nexsa
Nexsa is a large distributor in Colombia, providing router products for telecom operators. With rich resources in retail channel, Nexsa has penetrated into important retailers, technology and telecom brands in different countries such as Mexico, Nicaragua, El Salvador and United States. Its sub-brand BeSmart is an emerging IoT enterprise in Latin America with plans to venture into large retailers, committed to offering smart devices with the latest technology, the best quality and the most reasonable price. It can therefore provide the perfect balance between innovation in technology and fair prices. Its strategy and marketing plan is to make people of all age groups more confident in technology and thereby willing to share their lives.
About Tuya Smart
Tuya Smart (NYSE: TUYA) is a leading global IoT cloud platform with a unique, all-in-one offering of cloud + connectivity + app that makes it easy and affordable for brands, retailers, and OEMs to make their products smart. Tuya's platform has smart-enabled more than 310,000 device SKUs in hundreds of categories worldwide, serving over 324,000 developers globally. Tuya is internationally operated with headquarters in the U.S., Germany, India, Japan, Colombia, and China.
For more information, please visit: Tuya's website, LinkedIn, Facebook, Twitter or YouTube.