San Jose, California, September 15th, 2020 – Today Tuya Smart, the leading global AI+IoT (AIoT) platform provider, and Smartouch, a Malaysian company focusing on intelligent hotels and business solutions, announced a strategic partnership in the field of intelligent life and expect to enhance the influence and application of smart hotels in Malaysia.
Smartouch provides both hardware and software solutions that connect smart home and business features and appliances via mobile or personalized voice assistance through AI+IoT technologies, which now are touching and transforming the hotel industry as well.
"There are three advantages about smart hotel evolution, first is reducing man power by self-check in and self-room service machine," Arivendran, CEO of Smartouch said. "Second, providing better experience for hotel client, just like they can control the room devices like curtain, lighting, AC by app voice assistant. And third, reducing energy for hotel owner by our human detection sensor."
Many hotel chains are speeding up the use of contactless technologies due to the pandemic. With social distancing likely to stay the norm, it's expected to see consumer demand shift towards hotels that have adapted to these new technologies.
As the world's leading AIoT platform provider, Tuya provides one-stop smart solutions from smart products to business services for smart home related industries. In August 2019, Tuya released its Smart Hotel Platform, which empowers brands to take advantage of various types of smart hotel solutions, including digital scenes, energy savings, marketing and new retail.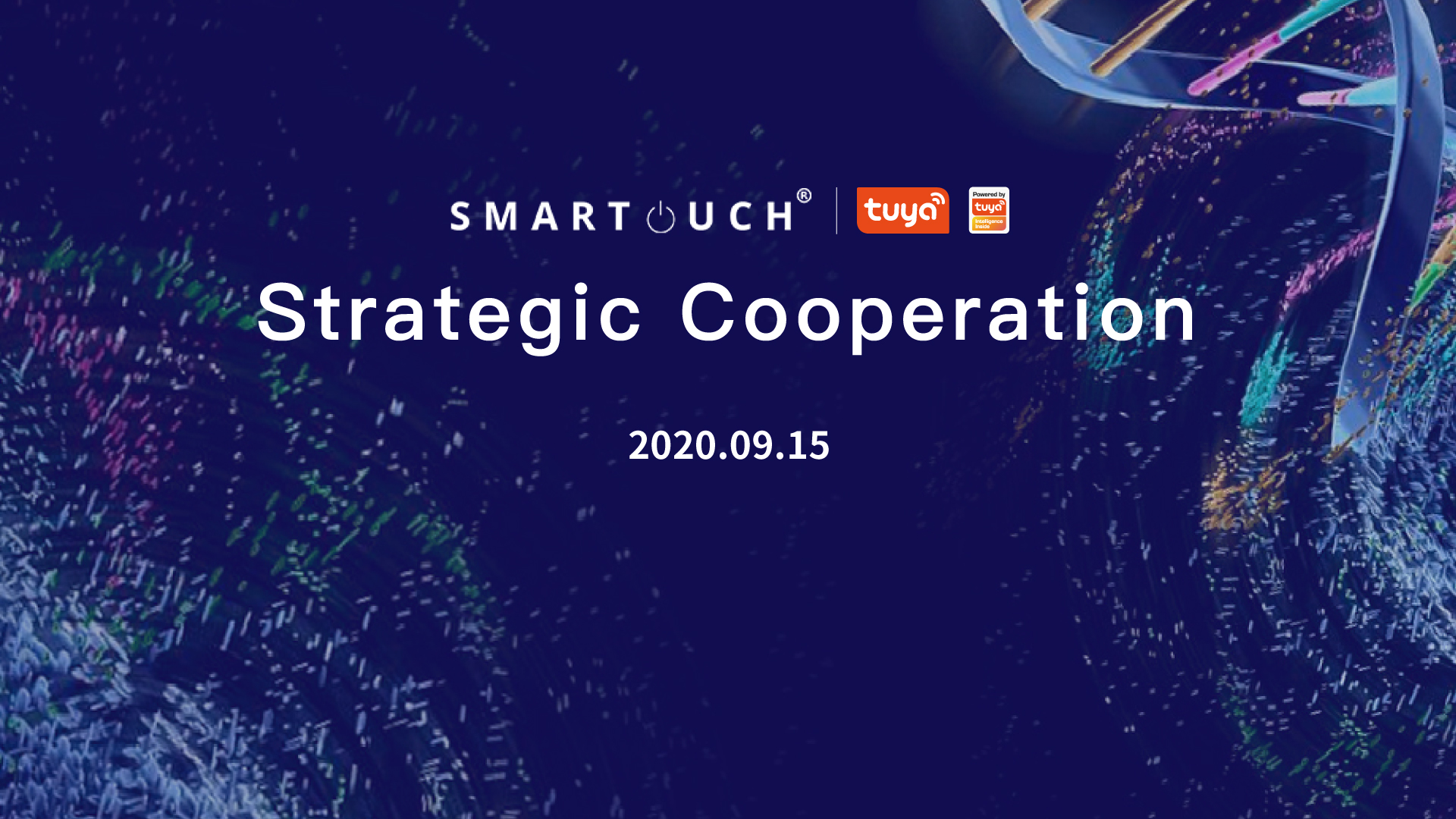 Smartouch with Tuya Smart
"As a global AIoT platform, Tuya will continue to empower customers and further strengthen the localization cooperation with Smartouch. Through our joint efforts and partnership, Smartouch and Tuya will be able to provide the whole solutions to the local hotel industry." Jason, Head of International Business Development of Tuya's Smart Hotel Division said.
The two companies have planned to deploy ten hotel projects in Malaysia in the near future.
"In the future, we plan to use the Smartouch brand, also to enhance the brand influence through Tuya's powerful solutions, and target to be NO.1 smart hotel solution brand in Malaysia." Arivendran said.
About Smartouch
Smartouch offers the most affordable and retrofittable smarter home, hotel and business experience for its customers, which include a one app solution to control and manage all the devices to turn home and business smart. Having years of experience in the AI+IoT industry, Smartouch has penetrated most of the business segments. Its potential clients widely come from the B2B and B2C perspectives, therefore the solutions ultimately cover the entire business market.
About Tuya Smart
Tuya Smart is a leading global AIoT platform provider with a unique, all-in-one offering of cloud + connectivity + app that makes it easy and affordable for brands, retailers, and OEMs to make their products smart. Tuya's platform has smart-enabled more than 90,000 smart products in hundreds of categories worldwide, and Tuya's serving more than 180,000 clients, many of them are leaders in their respective industries and regions. Tuya is internationally operated with headquarters in the U.S., Germany, India, Japan, and China.
For more information, please visit: