SANTA CLARA, CA.—July 14, 2021—Tuya Smart (NYSE: TUYA), a leading global IoT cloud platform, is celebrating the return of in-person events in North America by exhibiting at the ISC West trade show in Las Vegas, July 19-21, and hosting a special happy hour reception from 3-5pm on Tuesday.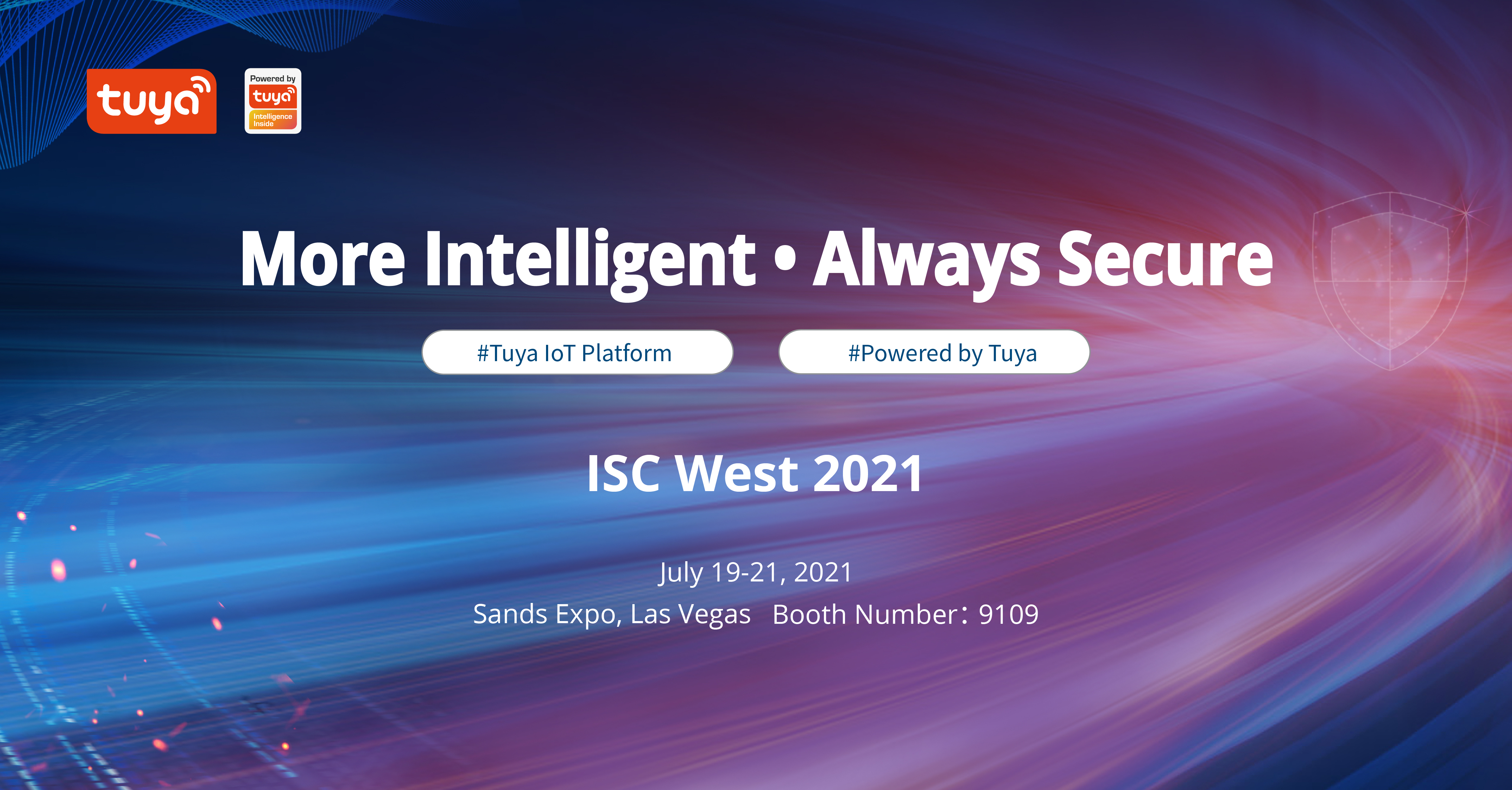 The International Security Conference and Exhibition, also known as ISC West, is the largest converged security industry trade show in the U.S. ISC West provides an opportunity to network and connect with thousands of security and public safety professionals that participate in the show each year to experience and explore the newest technologies and solutions around security.
During the pandemic, home security systems and video monitoring were in hot demand and sales will continue to rise at a steady rate. Additionally, projected growth for all smart home devices globally will increase 25% year over year.
Located at booth 9109, Tuya will be showcasing smart security products from its 'Powered by Tuya' brand partners as well as products from their factory vendors, including door locks, indoor/outdoor cameras, sensors, lighting, electrical, kits, and more. Bluetooth, Zigbee, Wi-Fi, and Cellular solutions are available for every type of application.
Tuya's Security SaaS solution covers various applications, including home security, alarm monitoring, smart medical alert, fire and flood alert, building automation, and access control. The target market covers not only residential security, but also SMB, commercial, and multifamily buildings. The solution suite includes a web portal and two apps. The End User app allows individuals to view and control their security system remotely. The Security Station App is for the service provider (monitoring center) to monitor, control, and manage devices.
Since Tuya Security solution is based on cloud architecture, it is scalable, open, and can be customized. Tuya provides SDKs and cloud APIs so that developers can integrate Tuya's software capabilities into their systems. Tuya's ecosystem is open for integration and all the 'Powered by Tuya' devices can work together, being controlled by one app.
About Tuya Smart
Tuya Smart (NYSE: TUYA) is a leading global IoT cloud platform with a unique, all-in-one offering of cloud + connectivity + app that makes it easy and affordable for brands, retailers, and OEMs to make their products smart. Tuya's platform has smart-enabled more than 310,000 device SKUs in hundreds of categories worldwide, serving over 324,000 developers globally. Tuya is internationally operated with headquarters in the U.S., Germany, India, Japan, Colombia, and China.
For more information, please visit: Tuya's website, LinkedIn, Facebook, Twitter or YouTube.