This partnership will help both companies grow their market share in Australia.
SANTA CLARA, CA—Jul. 6, 2021 —Tuya Smart (NYSE: TUYA), a leading global IoT cloud platform, and Azoogi Pty Ltd, an Australian LED lighting company, today announced a new partnership. The cooperation fills a gap in the smart lighting market in Australia and meets the demand for DIY lighting within Australian households.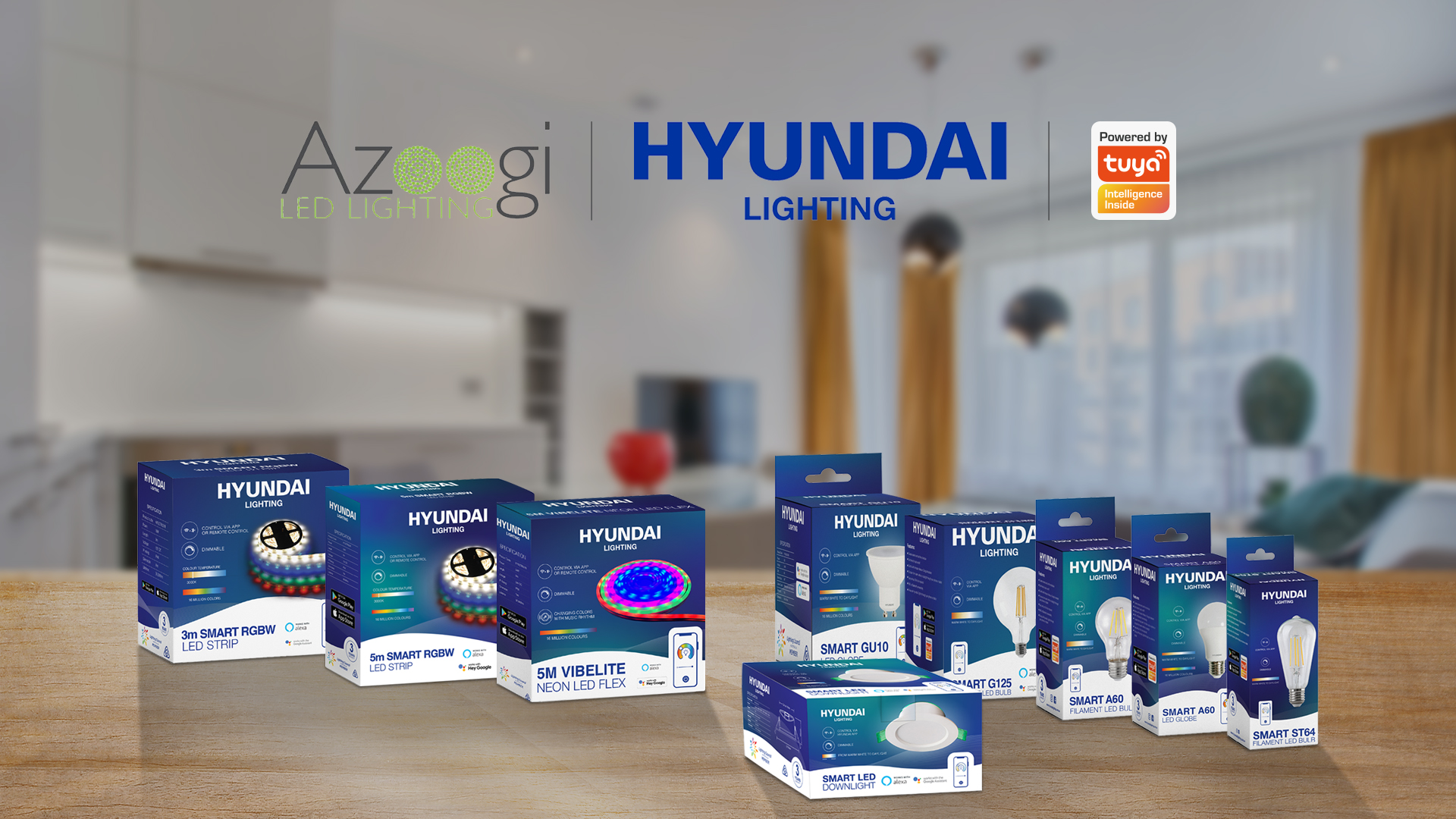 Australia is one of the countries with the highest penetration rate of IoT products in the world. According to Telsyte, around five million families have installed at least one smart home device in their house. About a quarter have installed at least five different smart home products, and smart lighting products are part of these.
In this promising environment, Azoogi launched Hyundai Lighting in May 2021. Hyundai Lighting specializes in reliable, affordable, do-it-yourself lighting solutions for Australian households. Hyundai Lighting products are licensed by Hyundai Corporation Holdings. This collaboration between Azoogi and Hyundai marks the start of a new era in Australian lighting.
Partnering with Tuya, Azoogi will rely on Tuya's IoT tools to continue to develop smart lighting devices at a low cost and with high efficiency. At the same time, Azoogi will leverage Tuya's technology and channels to create a smart device platform, link up online and offline sales channels, and bring smart lighting devices to more Australian households.
In addition, Azoogi will join Tuya's open ecosystem to realize interconnection and integrated operation with more than 310,000 Powered by Tuya smart devices. Tuya will leverage Azoogi's industry influence as a lighting solution provider to offer more flexible and affordable smart lighting solutions for Australia.
"Hyundai Corporation is thrilled to be able to partner with Azoogi LED Lighting to offer quality, affordable LED lighting options direct to the public. There has been a gap in the market for reliable, attractively priced lighting solutions from a global brand that consumers know and trust. We believe that offering Hyundai Lighting's products across Australia and New Zealand fills this gap and heralds a new era in lighting," said Hyundai Australia's Managing Director, Gene Lee.
"It's an honor for us to be able to offer Hyundai Lighting products to Australian families. Our partnership with Hyundai enables us to offer affordable and reliable lighting products for use in Australian homes and offices. We will continue to work with Hyundai to create a more sustainable and affordable lighting culture within Australia," said Azoogi LED Lighting's Managing Director, Ariel Avner.
Ross Luo, General Manager of Asia Pacific Region from Tuya Smart, said, "we are honored to build a partnership with Azoogi. The two parties have achieved a mutual benefit and symbiosis in lighting systems and we look forward to future success."
About Azoogi
Azoogi LED Lighting is an Australian, Sydney-based company, and is a member of the Lighting Council of Australia. Azoogi's team is committed to helping households and enterprises in Australia and New Zealand transition to low-cost and energy-efficient lighting. Azoogi is known for its customized LED lighting products enabled by in-house engineers and a warehouse assembly line offering short turnaround time on most projects. All products come with either 3 or 5-year warranties, are affordably priced and are inclusive of hands on after-sales service.
About Tuya Smart
Tuya Smart (NYSE: TUYA) is a leading global IoT Cloud Platform with a unique, all-in-one offering of cloud + connectivity + app that makes it easy and affordable for brands, retailers, and OEMs to make their products smart. Tuya's platform has smart-enabled more than 310,000 device SKUs in hundreds of categories worldwide, serving over 324,000 developers globally. Tuya is internationally operated with headquarters in the U.S., Germany, India, Japan, Colombia, and China.
For more information, please visit: Tuya's website, LinkedIn, Facebook, Twitter or YouTube.