Tuya Smart ("Tuya" or the "Company") (NYSE: TUYA; HKEX: 2391), a global IoT development platform service provider, is presenting its latest solutions and Tuya-enabled products at Mobile World Congress (MWC) 2023 in Barcelona, Spain. The solutions and products covering energy, personal and home electronics, healthcare and IPC; highlight the advancement of IoT technologies in creating smart consumer experiences.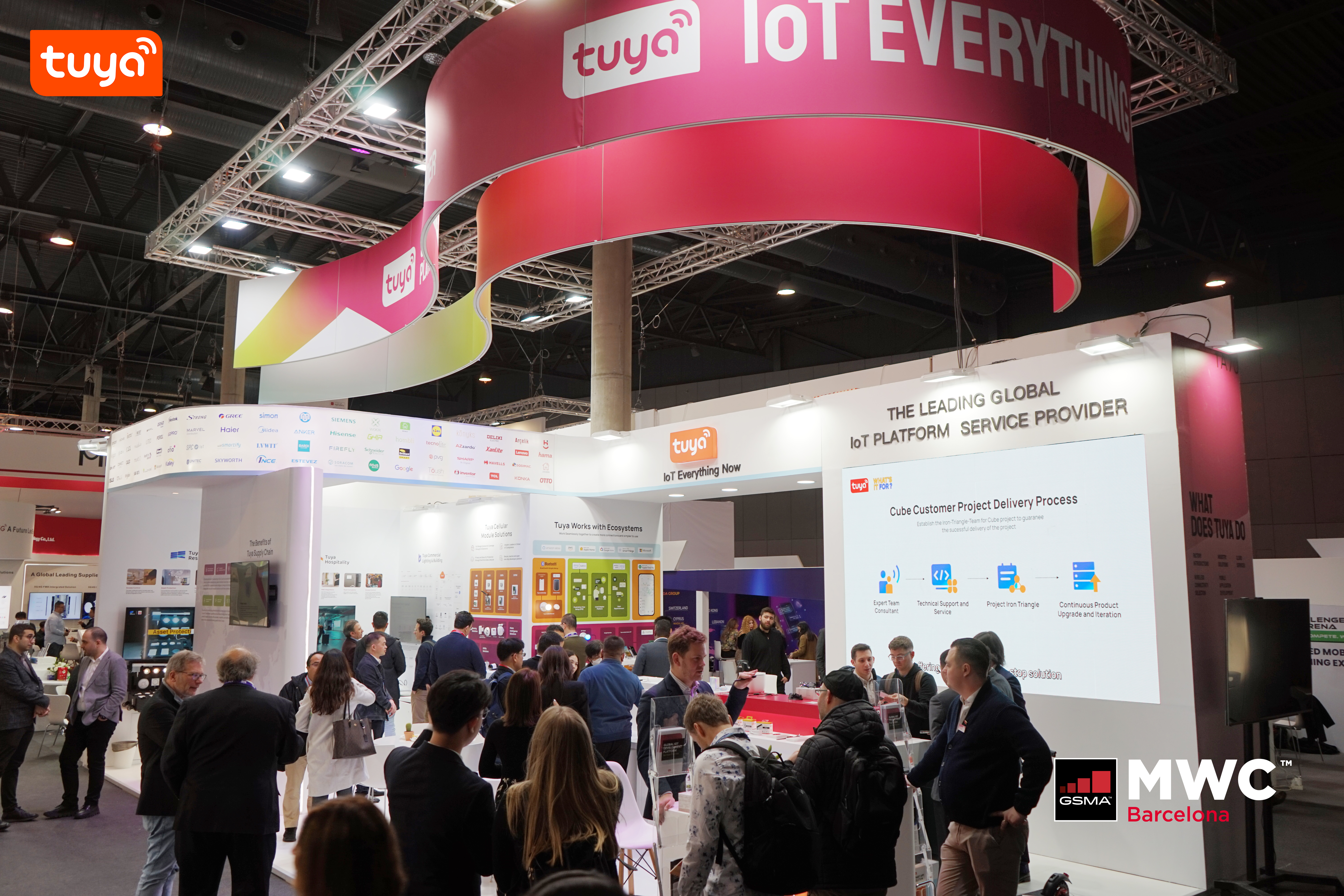 Tuya Booth at MWC 2023
Tuya-Enabled Sharp Scooter EM-KS1
As an upgrade from traditional scooters, customers can use mobile phones to remotely lock, unlock and control the Tuya-enabled Sharp Scooter EM-KS1. Through the Tuya-enabled App, users can manage battery settings, detect faults and check mileage. The e-scooter is smaller, lighter than a regular bike and easily foldable. It can also act as a battery bank for mobile phones through its USB charging port.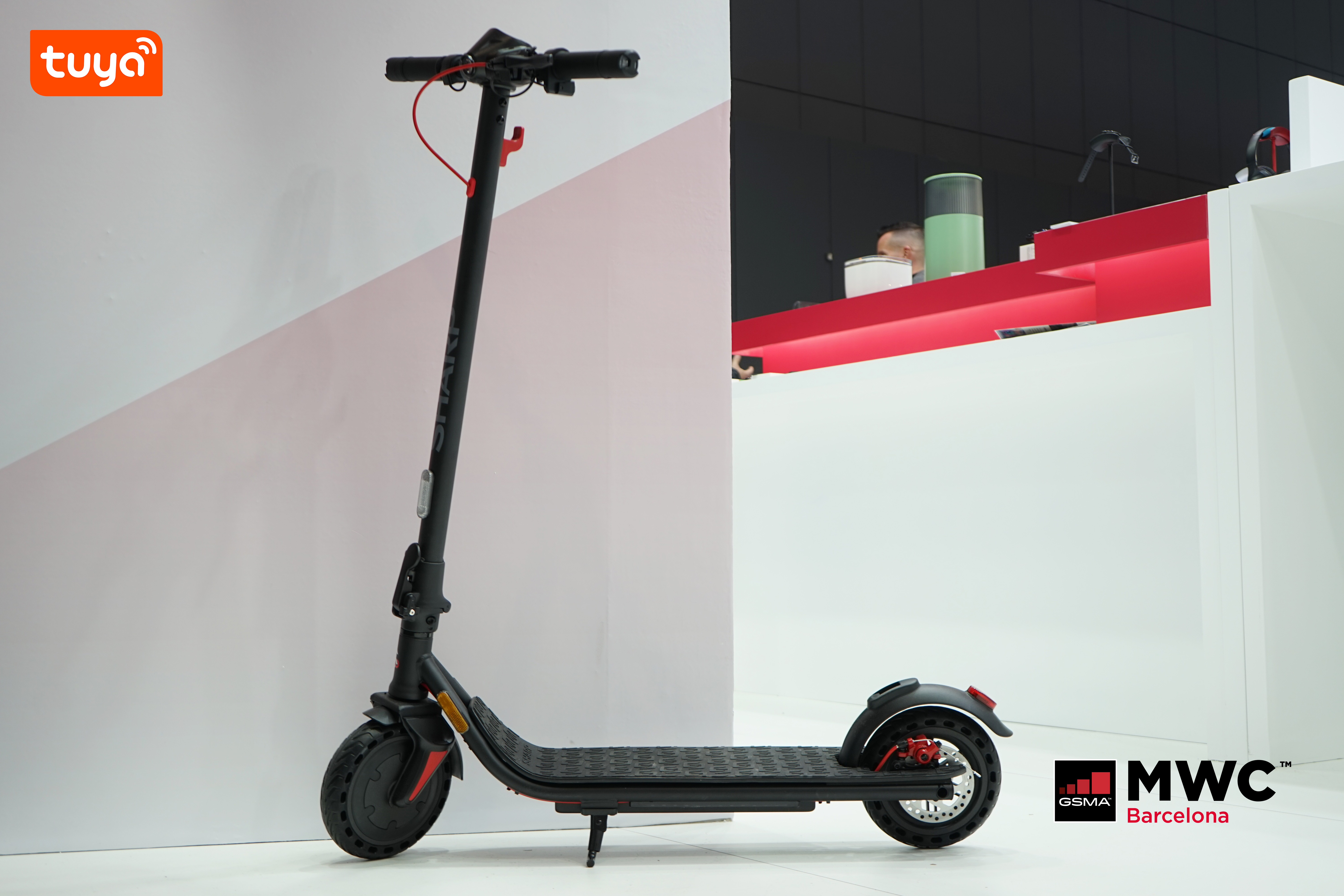 Tuya-enabled Sharp Scooter EM-KS1
Tuya-Enabled DELIVERIES Uark Mini Smart Delivery Box
The delivery box has generated a lot of interest at MWC. Users can put it at the front door to securely receive packages. Enabled by the Tuya IoT Development Platform, users can lock and unlock the box and manage access authorization on the Tuya-enabled App. The box remains unlocked before a delivery arrives. The deliveryman can store the package inside and lock it. It then stays locked until opened via the App or with a pin code.
As a notable function, the box is equipped with Ultraviolet-C lighting, which can disinfect packages.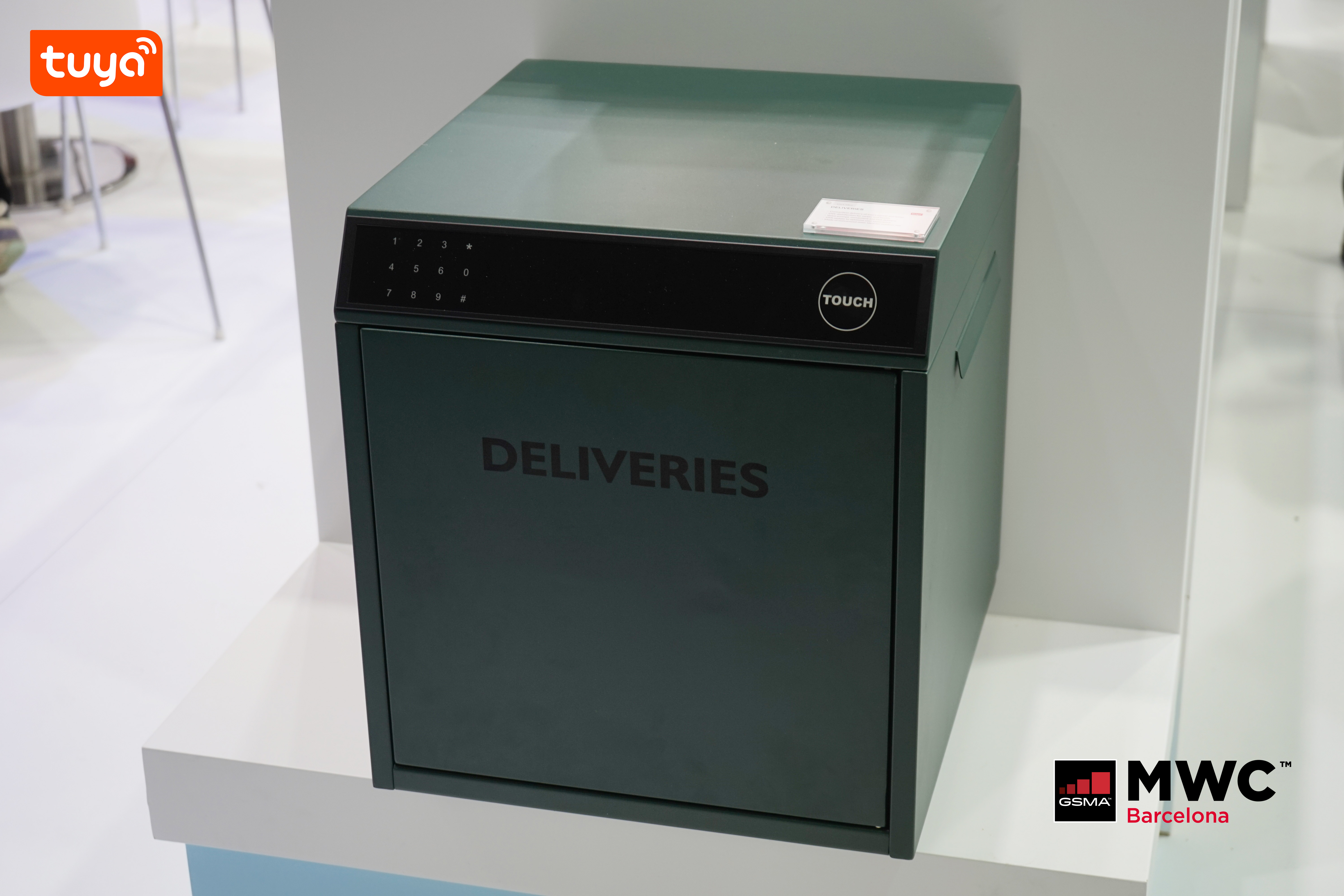 Tuya-enabled DELIVERIES Uark Mini
Smart Hearing Aid: Over the Counter (OTC) Earphones
Tuya-enabled OTC earphones are specially designed for people with mild and moderate hearing loss. They look like regular wireless earphones and can be fitted on the Tuya-enabled App. They can also provide multi-scenario auxiliary hearing algorithms and frequency-based gain, which can ensure a comfortable hearing experience even in a noisy setting.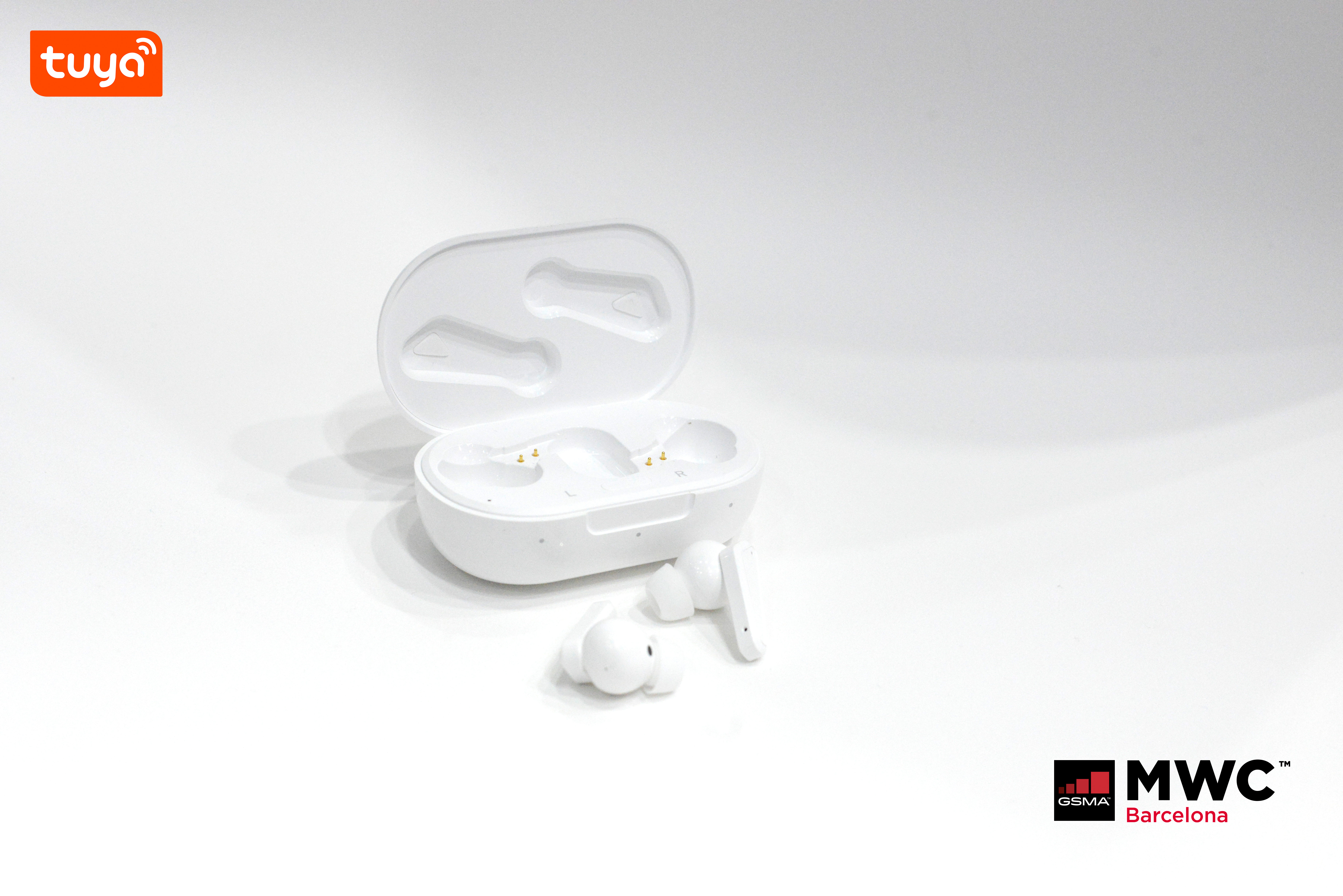 Tuya-enabled OTC Earphones
Making Traditional Earphones Smart
A number of Tuya-enabled earphones demonstrate how Tuya's smart audio solution can allow manufacturers to quickly develop and deliver smart products to stand out in the retail market.
Whether the earphones are for noise reduction, gaming or wireless, Tuya can provide App control and create customized functions by leveraging the Tuya IoT Development Platform. These include noise reduction, EQ adjustment, loss prevention and adaptive hearing, which push the functional boundary of earphones. Tuya can also provide App-based value-added services, such as retail, content and data operations for manufacturers.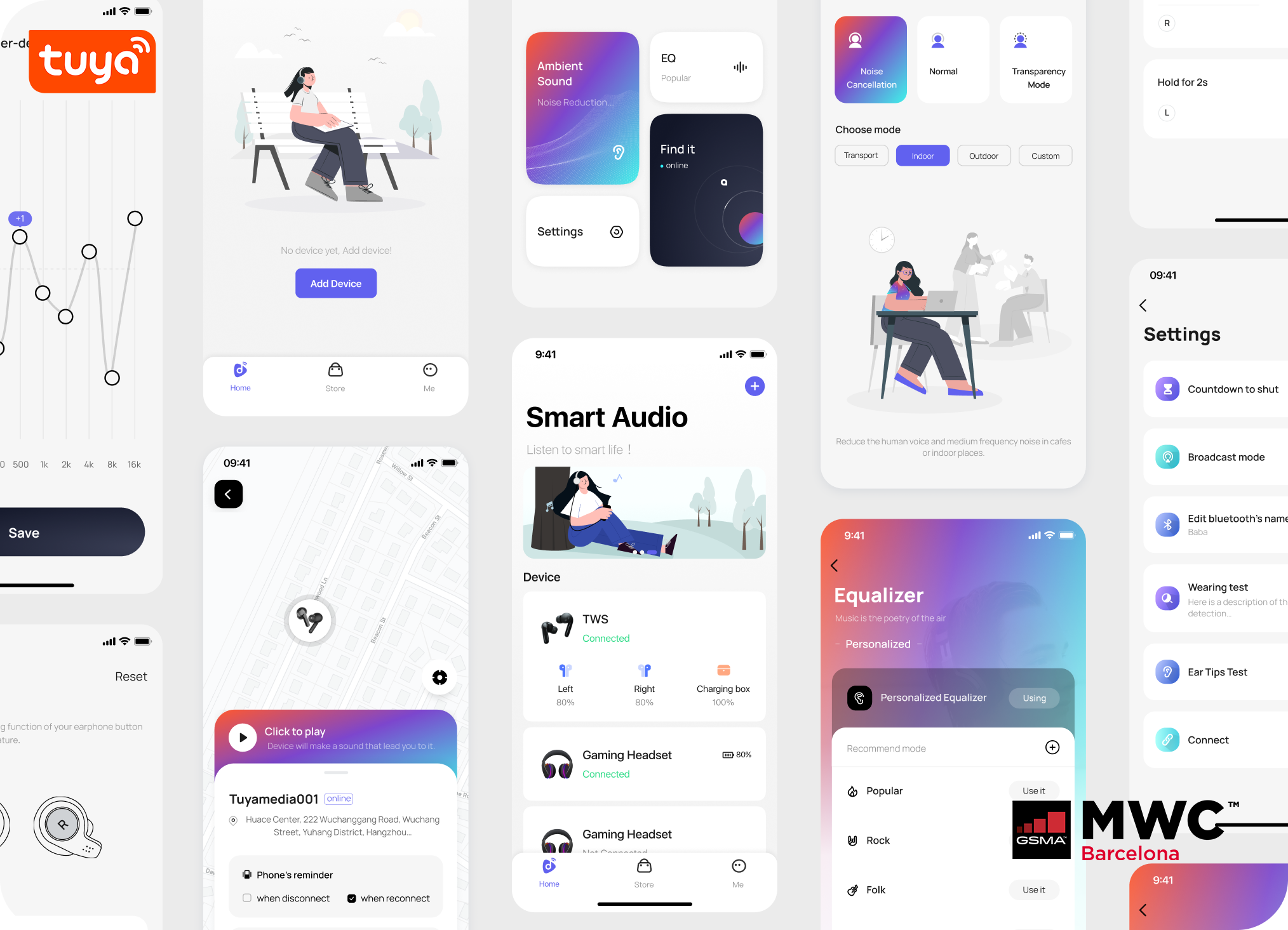 Tuya provided customized functions in the Tuya-enabled App
Tuya's smart audio solution offers a complete language solution between the device and the cloud. Once devices are integrated into Tuya's IoT ecosystem, customers can use voice control to manage their earphones and receive audible push-up notifications and reminders.
Tuya has closely worked with nearly 80% of the mainstream chip manufacturers in the market. They have integrated Tuya's earphone SDK into their chip software, which greatly lowers their development thresholds. It takes only 15 minutes to complete the smartization of an earphone product. Even if customers choose to develop their own chips, they can use the Tuya IoT Development Platform to reduce costs, quickly achieve smartization and develop a Powered by Tuya App.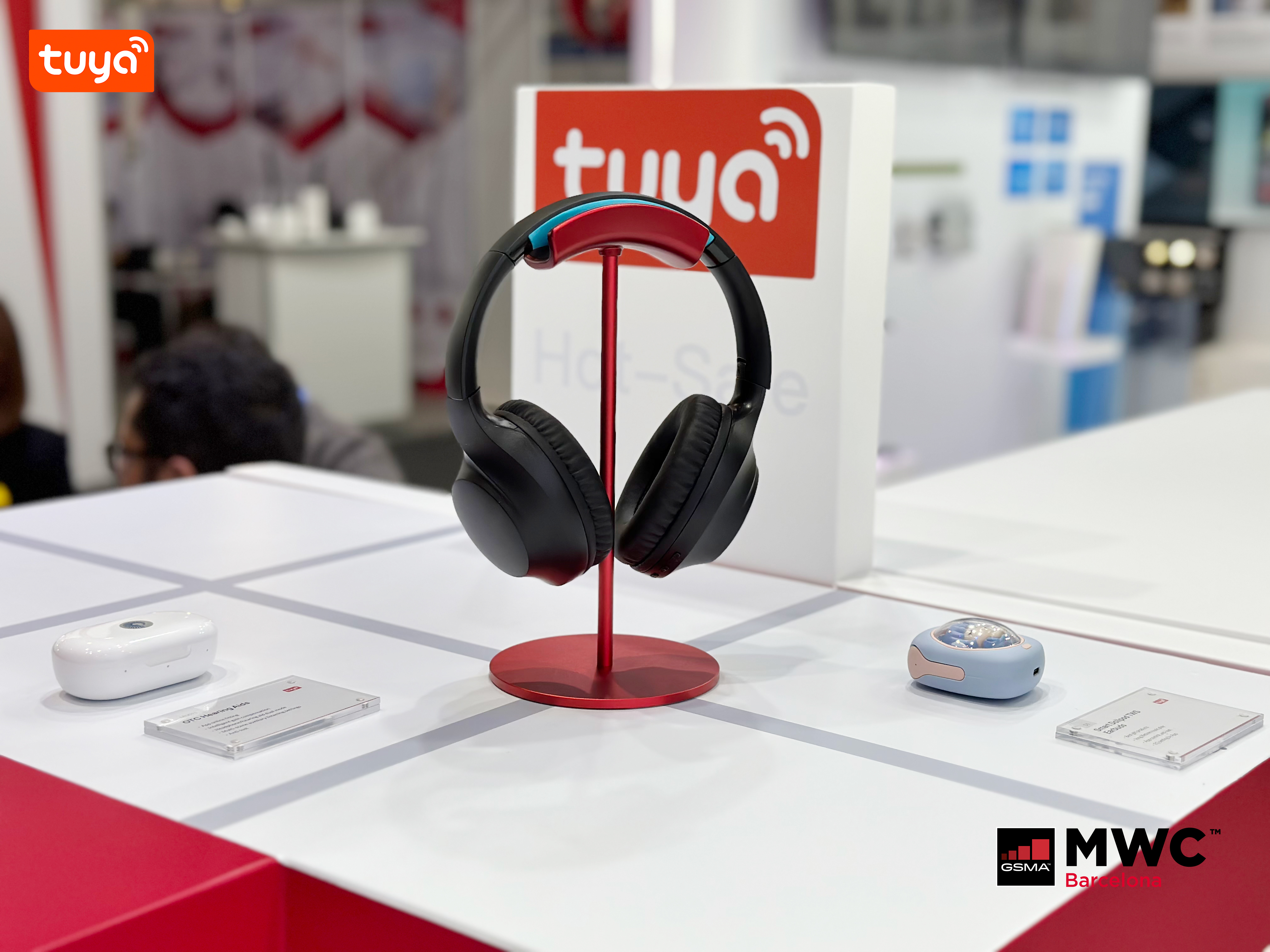 Tuya-enabled earphone matrix
Making Voice Control Available on Smart Watches
The smart watches on display at Tuya's booth provide a new concept in the industry by enabling voice-controlled virtual assistants.
Tuya has incorporated Alexa Built-in voice capabilities into smart watches. This allows consumers to activate Alexa on their watches and manage other IoT devices in the Alexa ecosystem using voice control.
Tuya has also integrated smart watches into its IoT ecosystem, which gives consumers another way of controlling Tuya-enabled home devices. Their compatibility with the Alexa ecosystem allows more scenario settings.
Tuya-enabled smart watch matrix
Comprehensive IPC Solution
In the category of essential home IPC products, Tuya has showcased a comprehensive IPC solution, including video hardware, video cloud capabilities, apps and 4G communication pipeline data flow.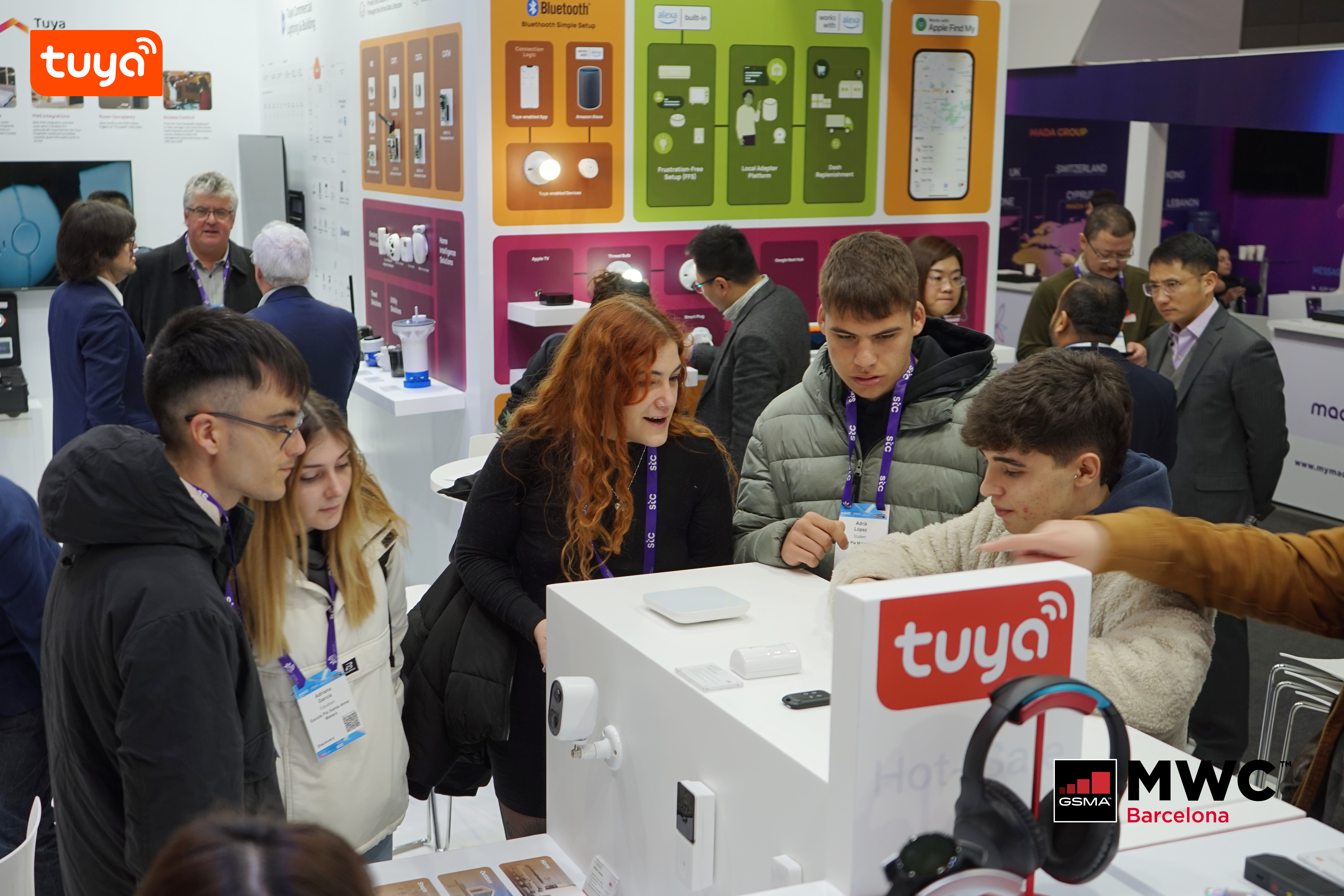 Visitors are interacting with Tuya-enabled smart products
Tuya's video cloud uses self-developed P2P communication technology while supporting global public networks and privatization deployment. It can also provide manufacturers with safe, low-cost and efficient audio and video solutions. Tuya can provide customized value-added services for manufacturers to help them generate growth.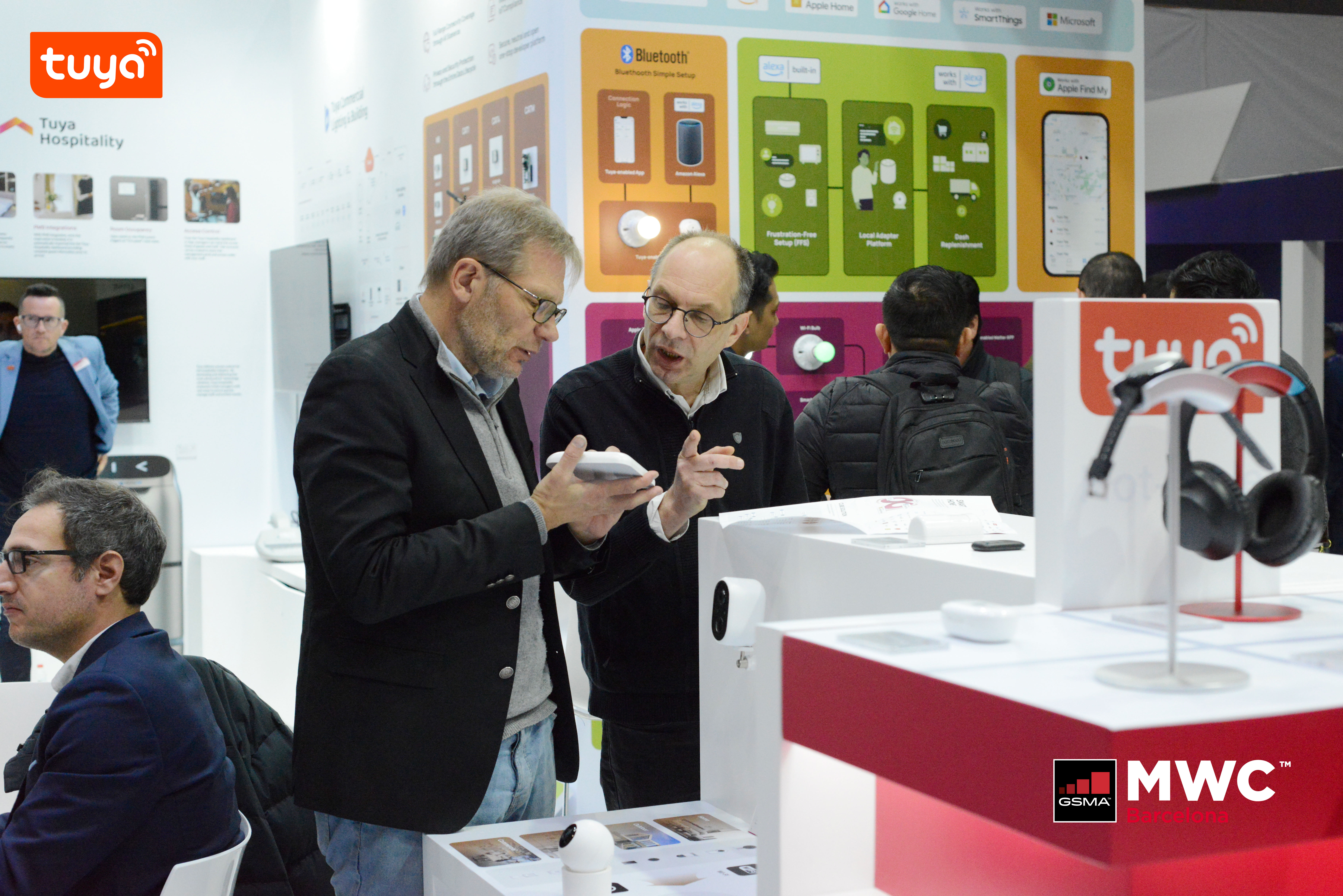 Konyks, guest speaker of "Tuya Day" is learning about Tuya's solutions
Tuya is expanding multiple control terminals to improve device practicability. Besides basic control from mobile phones, Tuya has incorporated web terminals, embedded H5, mainstream third-party speakers and more. Tuya also supports SDK docking with third-party apps, providing manufacturers with diverse choices.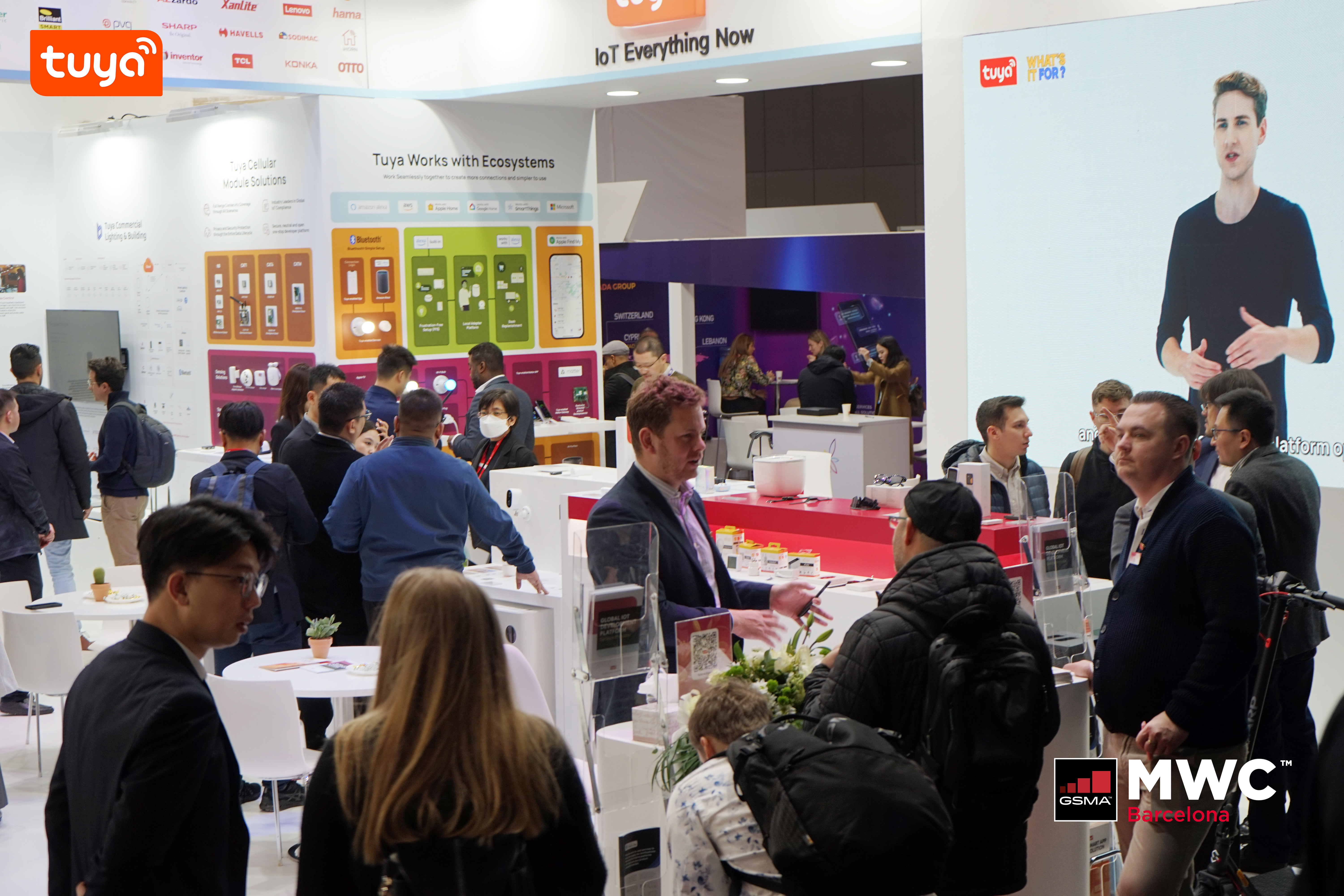 Visitors exchanging ideas at Tuya's booth