Tuya Smart ("Tuya" or the "Company") (NYSE: TUYA; HKEX: 2391), a global IoT development platform service provider, is presenting cutting-edge technologies and innovative products at Mobile World Congress (MWC) 2023. Following MWC's theme of "Velocity - Unleashing Tomorrow's Technology – Today", Tuya established its showroom with the theme of "IoT Everything Now" to demonstrate its capabilities in communication connectivity, energy management, smart business, security and other areas.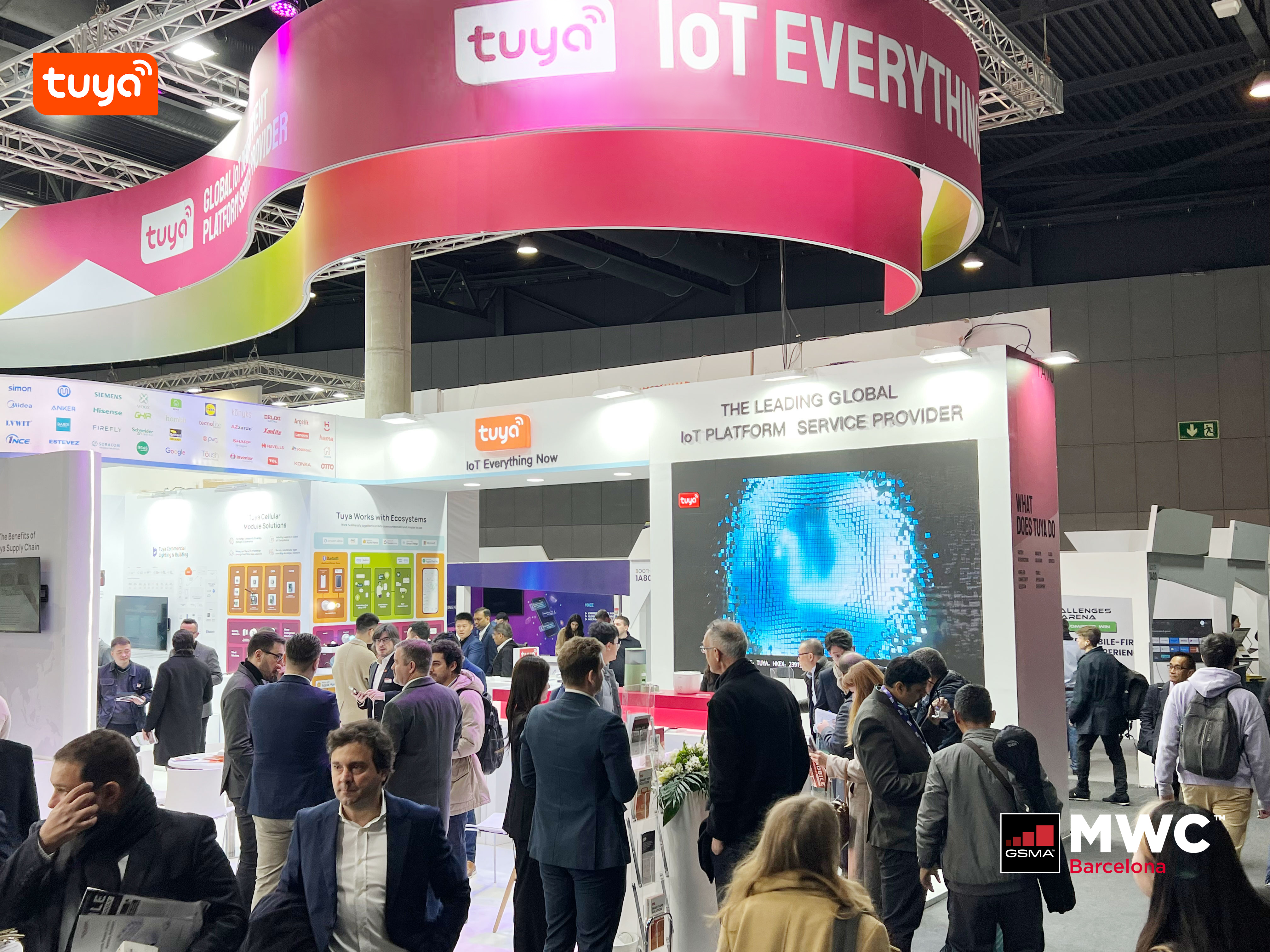 Tuya Smart's booth at MWC 2023
Tuya supports multiple mainstream communication protocols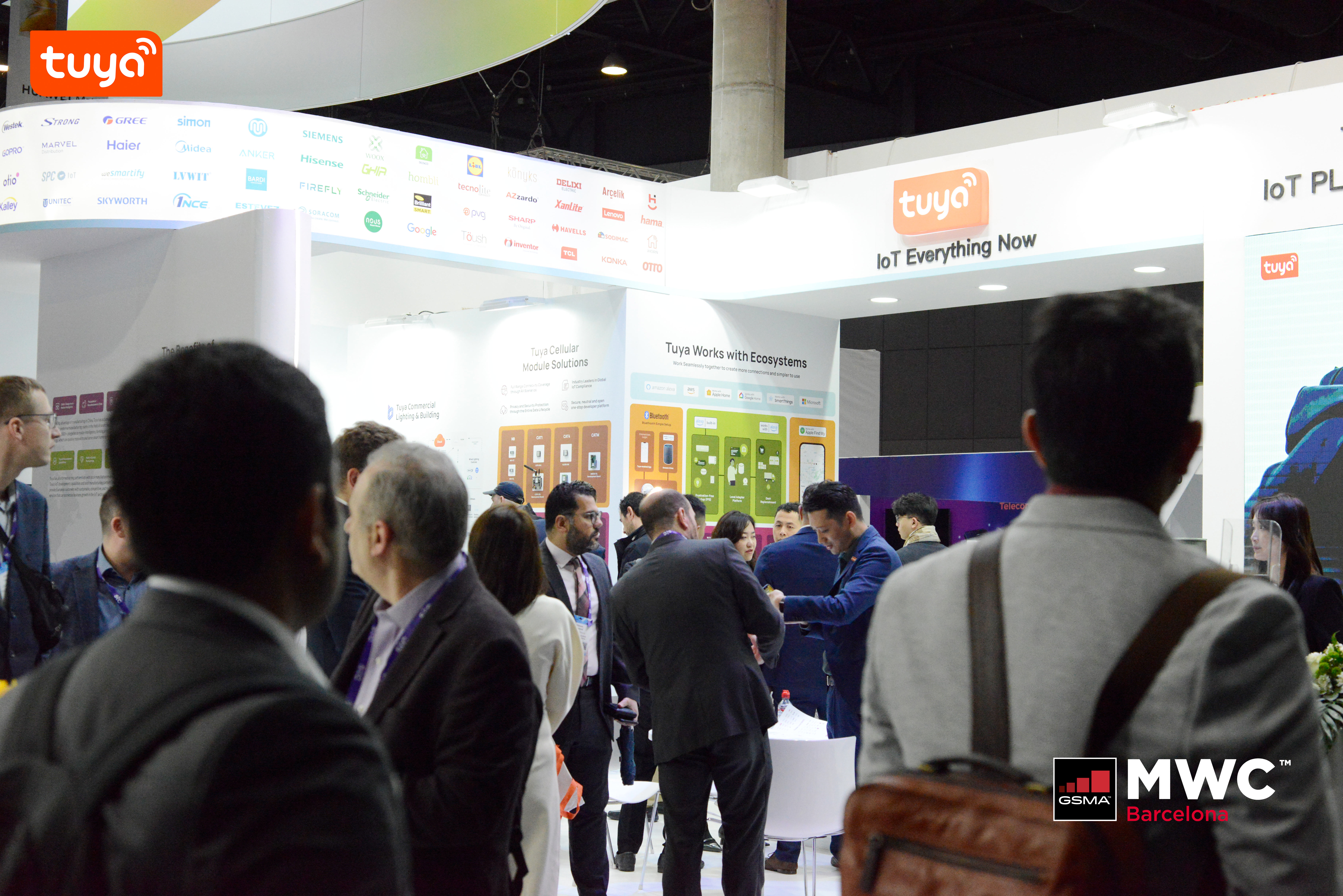 Visitors are doing inquiries at Tuya's Booth
Tuya supports mainstream communication protocols in different industries and scenarios. For example, in smart homes, Tuya supports Bluetooth, Wi-Fi, Zigbee, Thread, Sub-1GHz, NFC, UWB, and other protocols. In outdoor travel, Tuya supports GPRS, Wi-Sun, NB-IoT, LTE and others. On the ecosystem level, Tuya has broken barriers between mainstream ecosystems such as Matter, Apple Homekit, Amazon Alexa and Google Assistant.

Tuya can also help customers serve more scenarios through diversified communication protocols in a smoothly and stably connection way. From supporting multiple communication protocols to building ecosystems, Tuya holds competitive advantages with ideal solutions for smart upgrades.
Tuya's communication connectivity capabilities have kept expanding. At MWC, Tuya announced a collaboration with Qualcomm to release a new Wi-Fi chip demo. This means TuyaOS will be compatible with Qualcomm's Wi-Fi chip for the first time.
This demo supports dual-band Wi-Fi, Bluetooth 5 and technologies based on IEEE 802.15.4. It can realize multi-core processing and provide OEMs with more options in replacing external security chips.
Tuya's new Residential Solar & Energy Storage Solution enables precise energy management
At MWC, Tuya launched a Residential Solar & Energy Storage Solution. It has three key components: a data communication rod, a Tuya-enabled App, and an EMS management platform. It can help device manufacturers quickly connect energy storage devices to the cloud. It also provides homeowners with all-in-one energy data monitoring of solar power, storage and usage.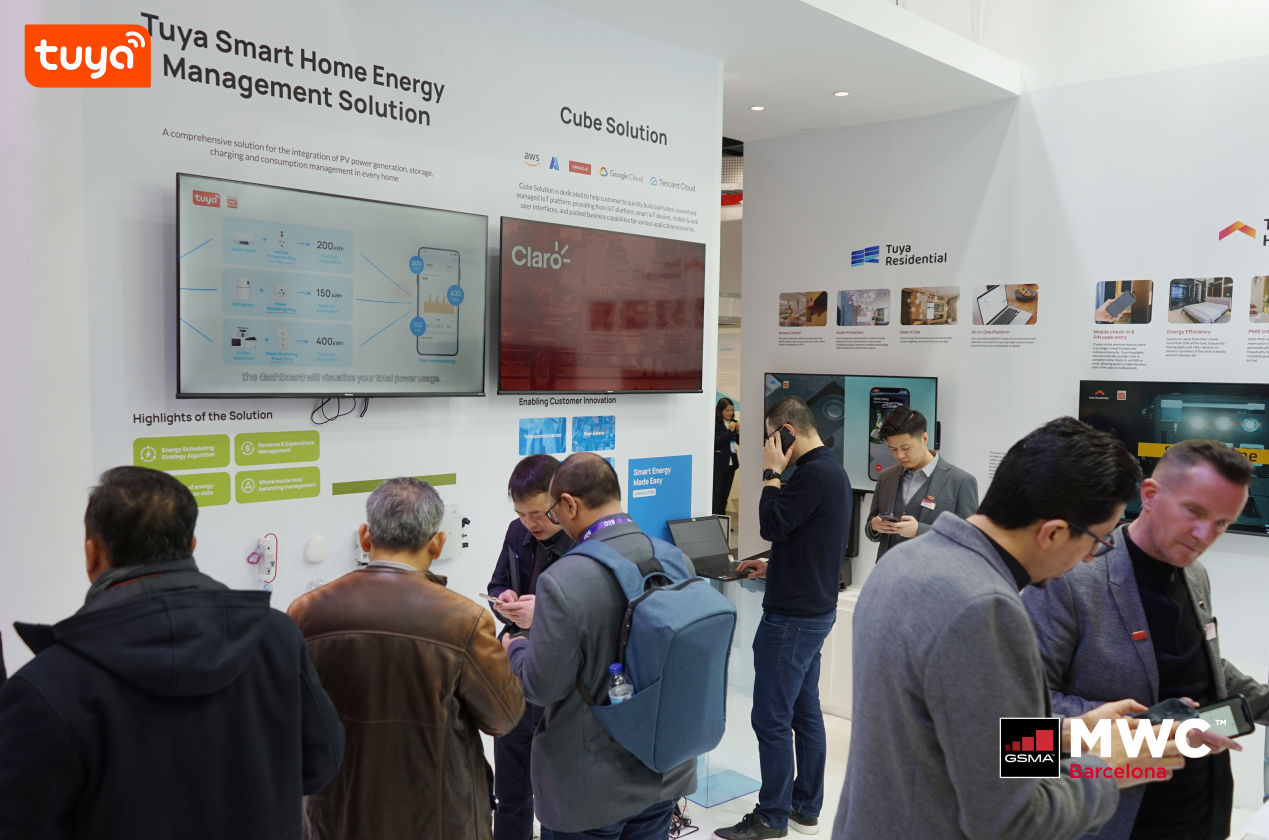 Residential Solar & Energy Storage Solution
The Tuya-enabled data communication rod is equipped with dual modules of Wi-Fi and Bluetooth LE, which can adapt to the data communication and acquisition of most photovoltaic inverters, energy storage batteries and all-in-one power storage devices. It easily enables "plug and play". Combined with a Tuya-enabled energy storage device App control panel and an EMS management platform, homeowners and businesses can monitor energy storage systems in real time.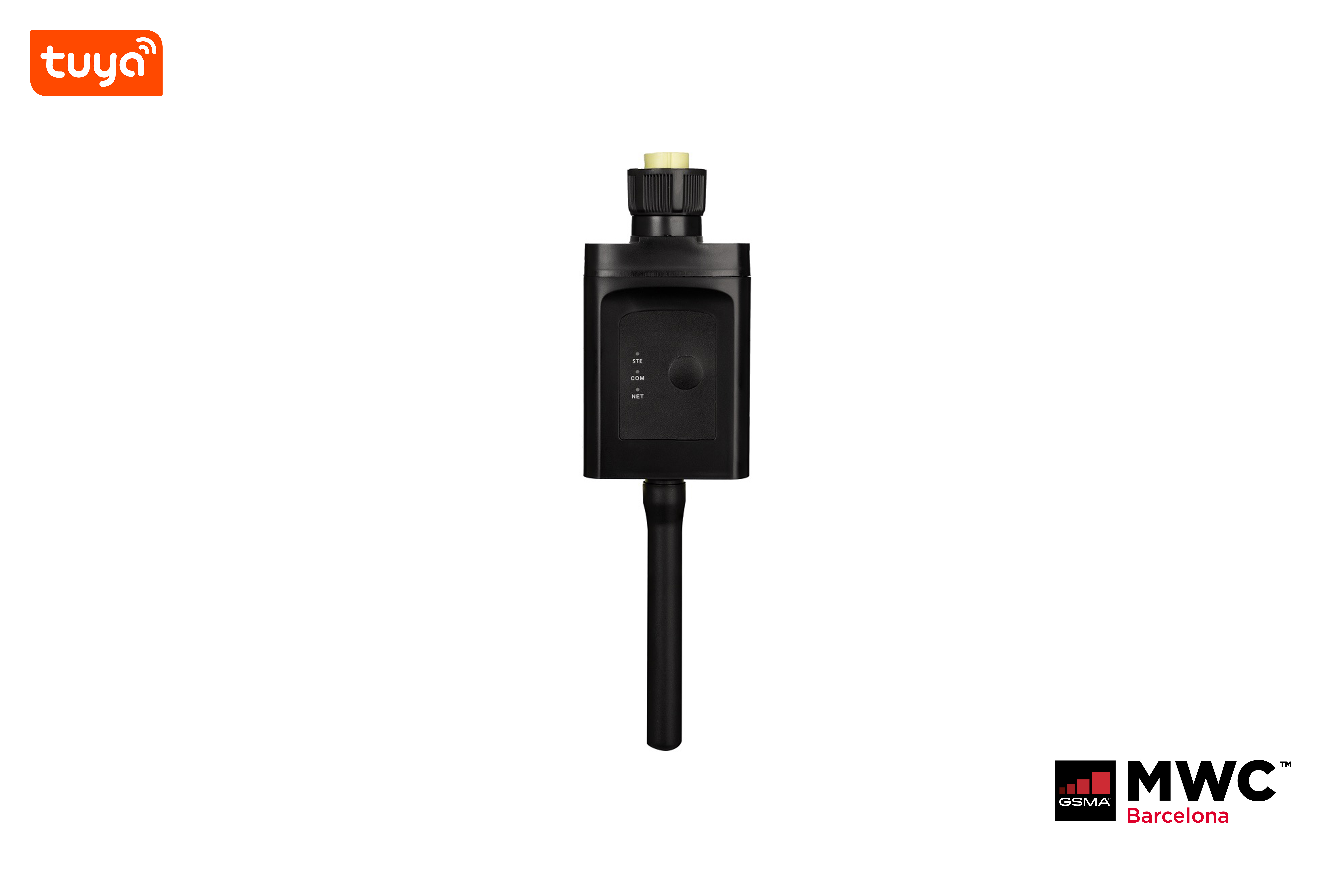 Tuya-enabled data communication rod
In addition, Tuya's Cube Solution can help customers build their own IoT energy management platform based on customized demands. This solution supports deployment on public cloud servers or customers' servers, which can greatly reduce costs.
Boosting growth of software and hardware with "1+X+N" smart business model
All-in-one software and hardware solutions have been a powerful tool for Tuya to help customers achieve strategic upgrades. Their "block-style" product architecture offers customers flexibility in choosing solutions based on specific needs.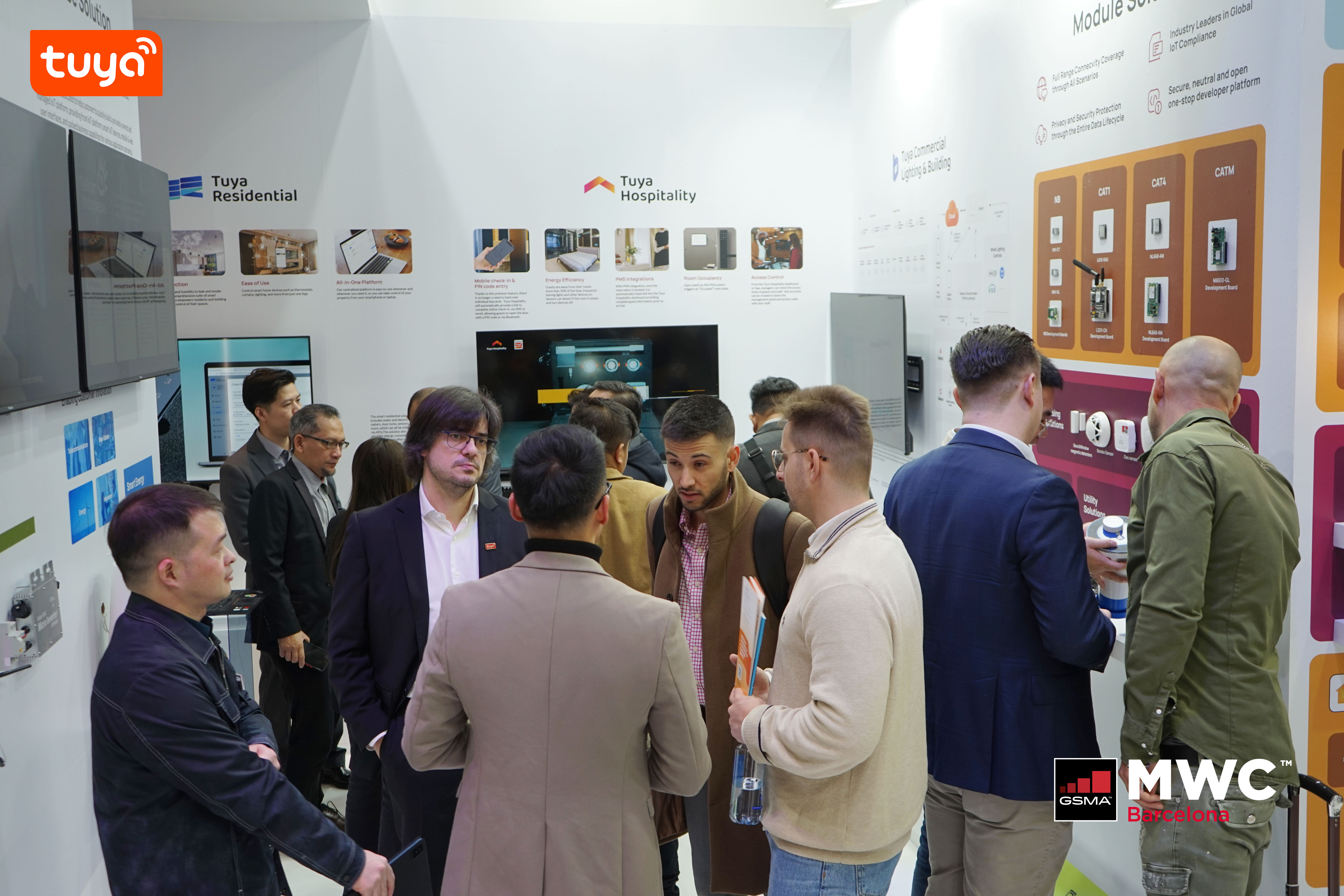 Smart Business Exhibition Area
In the Tuya Residential area, Tuya's energy consumption management solution uses a PIR sensor and on-off device to realize the management of energy consumption in long-term rental apartments and other public areas. When a room becomes empty, it will automatically turn off lights and nonessential home appliances.
In the Tuya Hospitality area, by connecting smart devices in a hotel room to Amazon Alexa, guests can control them with voice commands, order room service and make requests with service robots.
In the commercial lighting area, Tuya's Human Centric Lighting solution has attracted many visitors. Through an in-depth integration of SaaS and KUMUX algorithms, it automatically adjusts the color temperature and brightness of lighting, based on functional and spatial needs and people's biological rhythms.
The smart outdoor lighting solution that incorporates Cat.M wireless cellular communication protocol is very easy to install and use. It can precisely adjust individual and group lights of high-power lighting fixtures. It also supports schedule management and scene control, which reduce costs. Also, the product integrates cloud memory and local cache functions, which can ensure the stable operation of lighting equipment in case of signal fluctuations.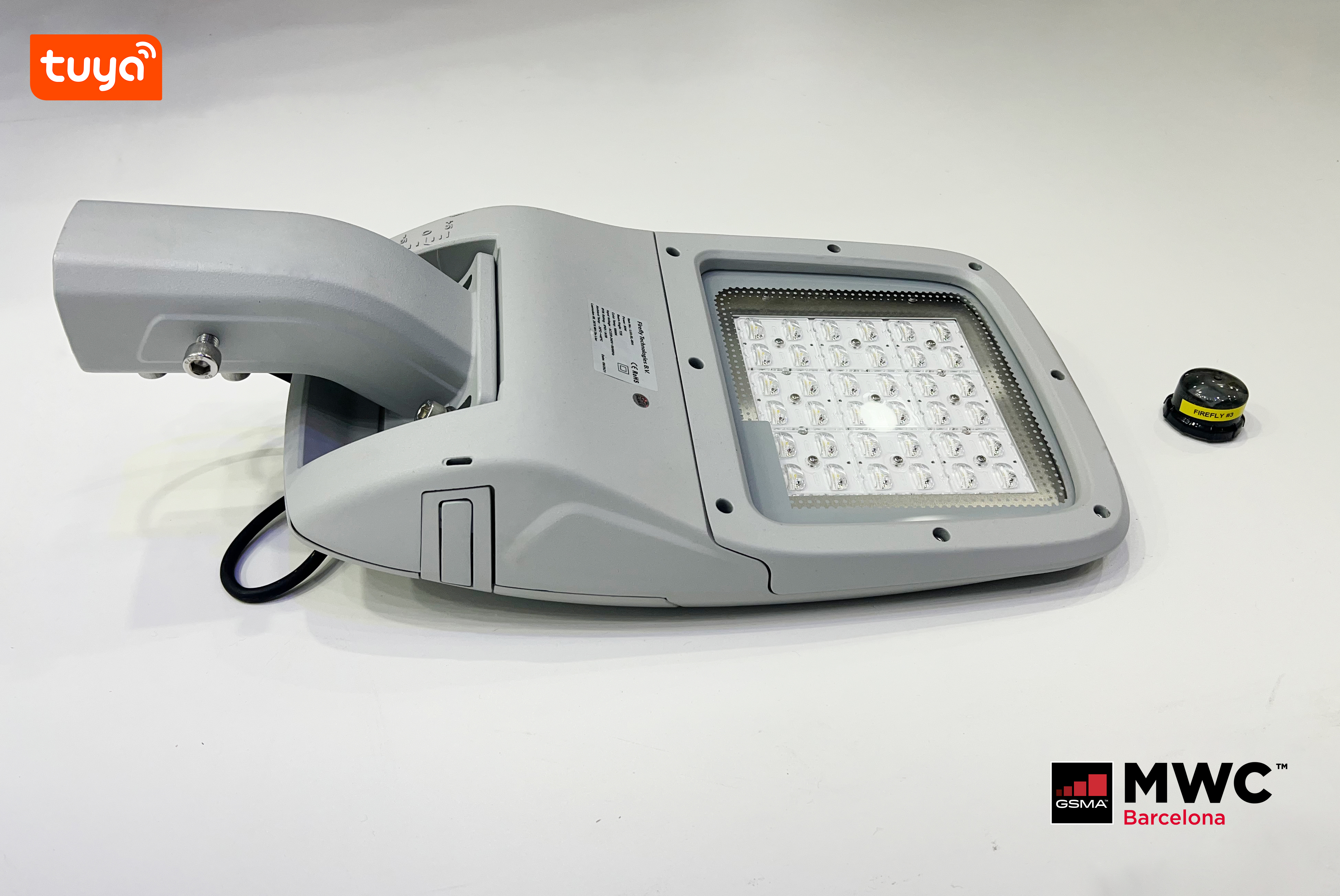 Outdoor Lights and Cat.M Controller
To boost its all-in-one software and hardware solutions, Tuya has showcased the smart business strategy model of "1+X+N", to meet demands in more industrial scenarios.
Tuya enables video applications
Tuya has presented its video solution, which includes video hardware, video cloud capabilities, App applications and 4G communication pipeline data flow.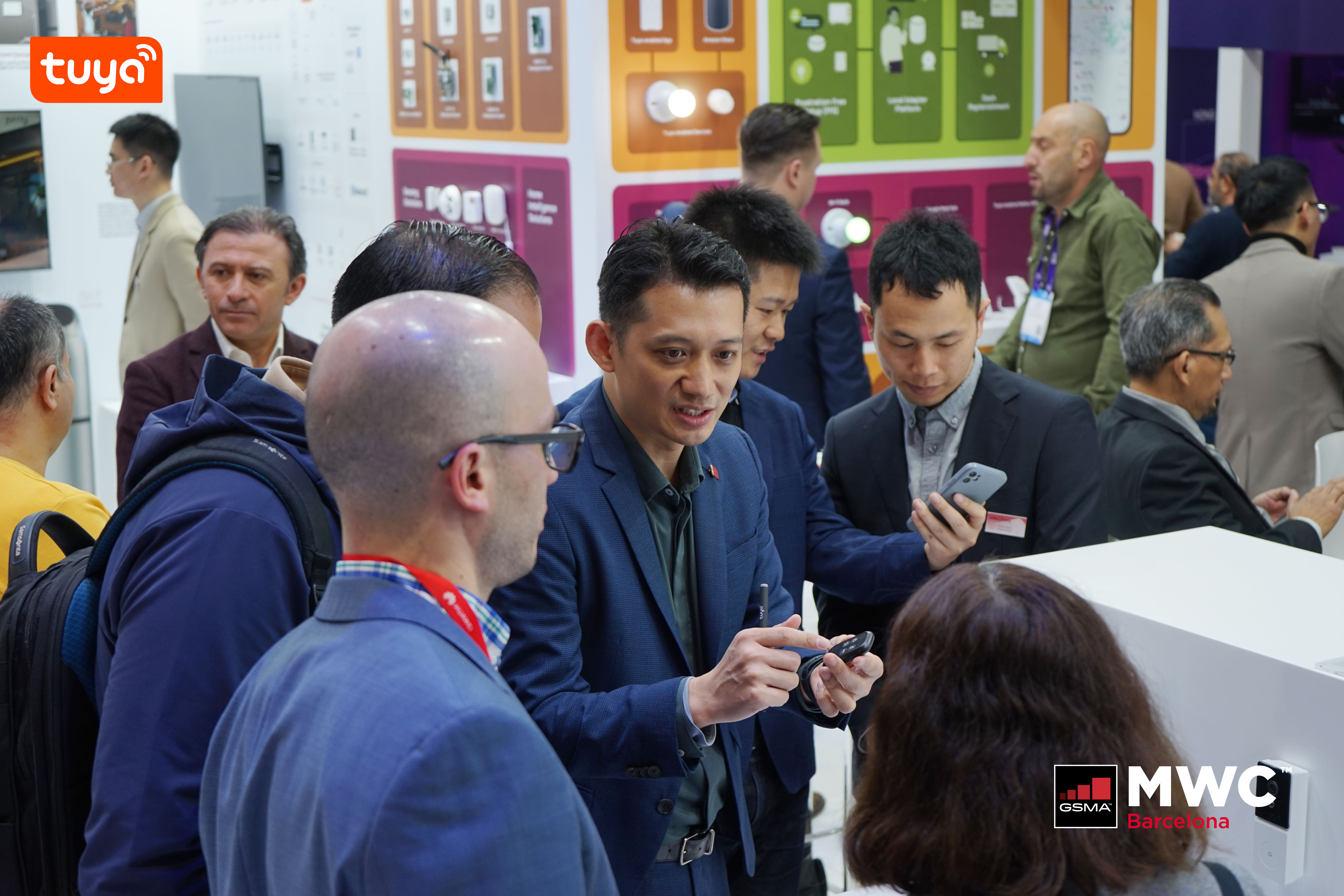 Visitors asking about Tuya's video solution
Tuya-enabled video hardware currently covers all video product categories, including indoor, outdoor, SMB and smart doorbells. The Tuya video cloud adopts the self-developed P2P communication technology, relying on the flexible global visual operation platform. It can provide a wealth of standard API capability interfaces and diversified value-added services.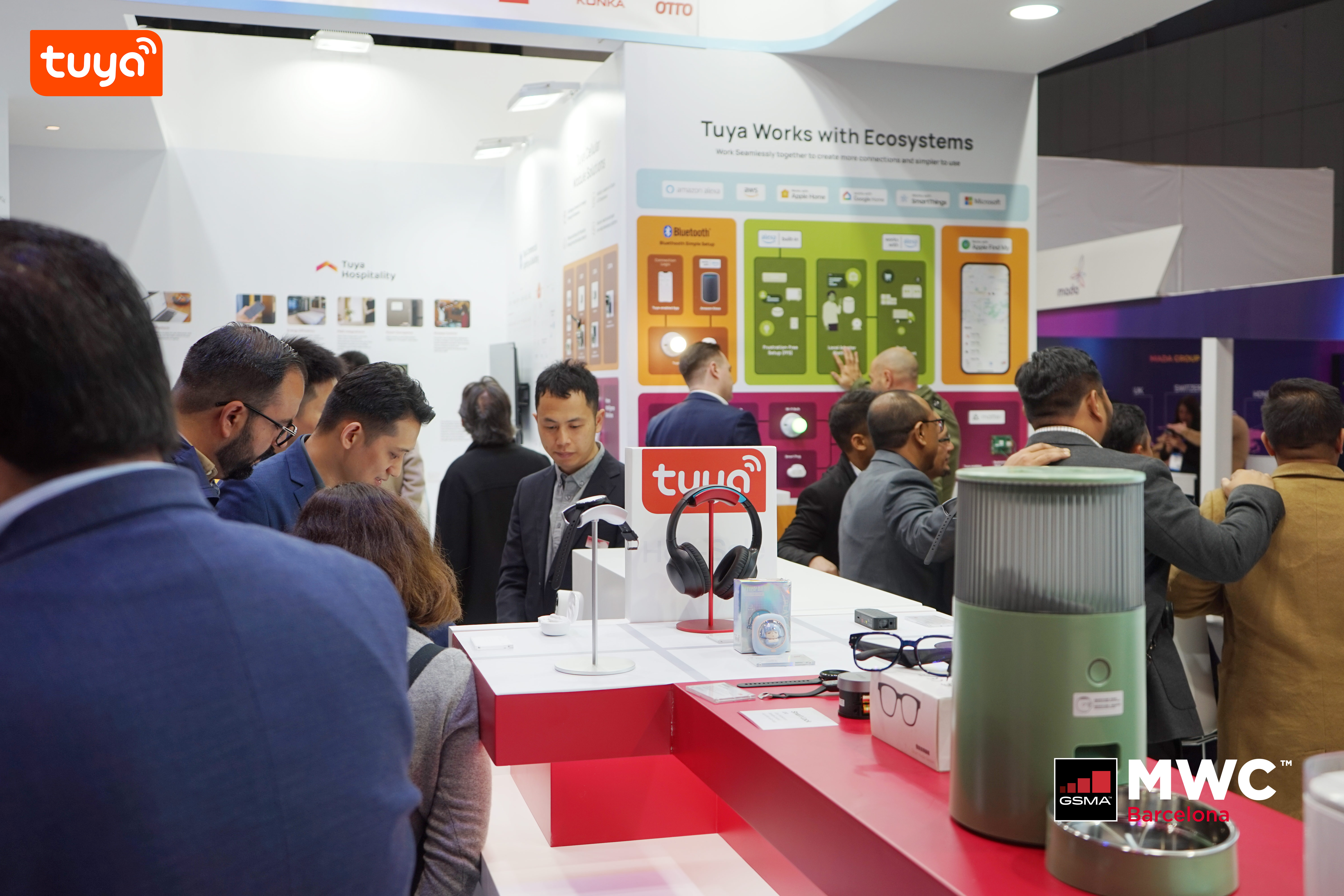 Visitors interacting with Tuya-enabled smart devices