Tuya Smart (NYSE: TUYA), a leading global IoT development platform service provider, and PEARL. GmbH, a leading German mail-order company and online channel for consumer electronics and smart home products, have announced a new strategic partnership to further strengthen the cooperation between the two companies.
The partnership aims to jointly promote the connected home concept in the EU market with a wide range of smart home products, including light bulbs, smart sockets, and various other home appliances, all connected and controlled by a single mobile app developed by the Tuya platform, ELESION.
With a total sales volume of 157 million euros in 2020, PEARL ranked top 5 of Amazon's national seller ranking in Germany and has always been on the watch for innovative products to provide its 20 million customers. Recognizing the growing demand for smart home products in Europe and the potential of collaborating with an open IoT development platform, PEARL met Tuya at the 2017 IFA trade fair for consumer electronics and home appliances and soon became one of Tuya's first customers in Germany.
What made PEARL choose Tuya as its business partner was Tuya's global presence and the vast selection of products within the Powered by Tuya ecosystem which can be controlled seamlessly with just one app. There are more than 446,000 registered developers from over 200 countries and regions, and more than 1,100 product categories on the Tuya platform, joining hands with Tuya means joining an ecosystem of abundant resources.
"With Tuya Smart and their advanced IoT development platform, we have found a perfect solution for both us and our customers. The diverse range of products and very wide distribution on the market are decisive for success. Thanks to an ever-increasing range of new, smart and innovative IoT products," said Timo Köbele, Chief Product Officer of PEARL. GmbH.
"We are very happy with what we've achieved with PEARL," said Tina Yu, Tuya Smart's General Manager for Eurasia and North America. "Pearl's vast experience and strong channels in the European market, combined with Tuya's technical capabilities, will allow for limitless, smart home device possibilities that will enrich more affordable smart devices to benefit people's lives."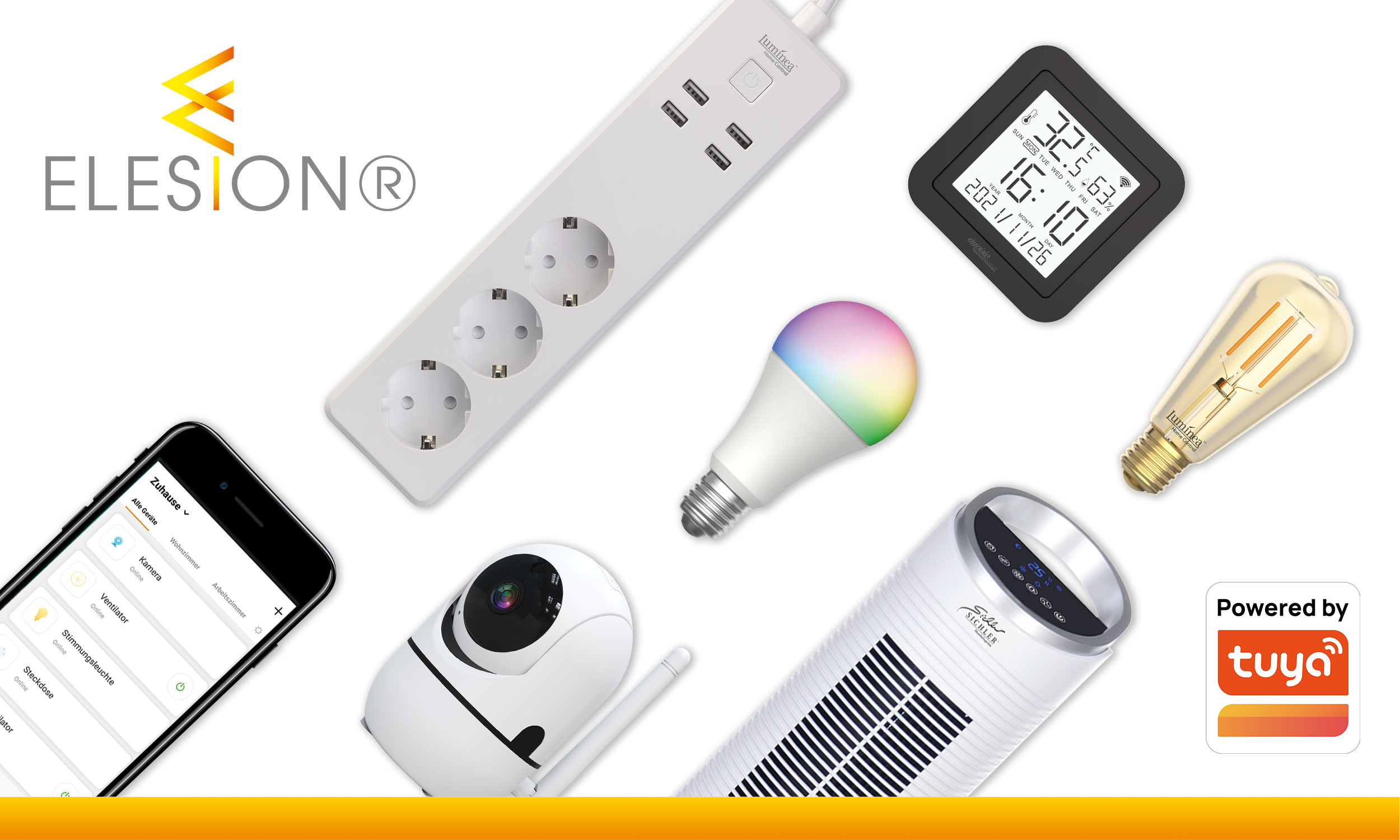 About Tuya Smart
Tuya Smart (NYSE: TUYA) is a leading technology company focused on making our lives smarter. Tuya does this through offering a cloud platform that connects a range of devices via the IoT. By building interconnectivity standards, Tuya bridges the intelligent needs of brands, OEMs, developers, and retail chains across a broad range of smart devices and industries. Tuya solutions empower partners and customers by improving the value of their products while making consumers' lives more convenient through the application of technology. Through its growing commercial SaaS business, Tuya offers intelligent business solutions for a wide range of verticals. The Company's platform is backed by industry-leading technology complete with rigorous data protection and security. Tuya partners with leading Fortune 500 companies from around the world to make things smarter, including Philips, Schneider Electric, Lenovo and many others.
About PEARL. GmbH
PEARL. GmbH from Baden-Württemberg is the company with the highest sales volume in an international technology group. The main focus of the company, which was founded at 1989, is multichannel selling of high-tech and lifestyle products. Around 500 people are employed in Germany.
With almost 20 million customers, more than 10 million printed catalogues per year and a daily shipping capacity of up to 110,000 packages in Germany alone, plus sister companies in Switzerland, France and Poland, PEARL is one of the largest mail-order companies for innovations and new products from the technology sector in Europe.