Tuya Smart ("Tuya" or the "Company") (NYSE: TUYA), a global IoT development platform service provider, today kicked off its participation of the 2022 Mobile World Congress (MWC) in Barcelona, Spain. The Company's focus for MWC 2022 is showcasing its one-stop solution for cellular communication and full-scenario capability for outdoor travel.
Until March 3, Tuya Smart will attend MWC to showcase its range of cellular communication and IoT solutions. Under the theme, "One Step Closer to the Smart Life," Tuya Smart's outdoor IoT solutions are helping developers and brands explore outdoor smart scenarios, and facilitating the smart upgrade of the outdoor travel industry in an all-round manner.
"Tuya Smart continues to push the boundaries of IoT," commented Tina Yu, General Manager of Eurasia and North America. "Cellular connectivity adds freedom and flexibility to outdoor devices and has helped developers to increase the range of devices and diversity of application of outdoor IoT. We are proud to bring our one-stop cellular communication solutions to MWC and showcase to the European market our flexible and independent outdoor application solutions."
As consumers have become increasingly accustomed to the convenience of smart products indoors, there is rising demand for similar smart products for outdoor scenarios. Tuya Smart has seen a trend of increasing need for longer range communication protocols, including communication protocols like LTE Cat.1 and NB-IoT. Tuya Smart's IoT development platform supports software and hardware development to help cellular communication developers create a full-scenario business ecosystem.
Tuya Smart continues to expand its partnerships and smart technology offerings in Europe. Tuya Smart's continued partnership with 1NCE, a major German IoT-Carrier, has massively expanded the reach of Tuya's IoT ecosystem in the region. Since beginning the partnership with 1NCE in June 2021, Tuya now offers end-to-end IoT solutions with cellular connectivity to provide developers and businesses with efficient and cost-effective IoT solutions in Europe and worldwide. By combining Tuya's zero code building blocks with 1NCE's ready-to-use cellular connectivity products, the partnership enables developers to design smart devices at low cost and bring them to market quickly. Recently, Tuya and PEARL GmbH, a leading German mail-order company and online consumer electronics channel, also signed a new strategic partnership to strengthen the offerings of smart electronics in Europe.
Tuya Smart's IoT development platform supports all scenarios from hardware to embedded software, from app development to UI interactive interface customization, and from industry SaaS to PaaS capabilities. Tuya provides technical support, offering tailorable and integrable solutions to developers of different backgrounds, different demands, and different R&D resources. These solutions enable developers to achieve product smartization and implement bring products to market in a rapid, cost-effective way.
Tuya Smart has seen demand in a wide range of outdoor scenarios. For example, in mobility and transport, consumers hope to be aware of the power and remaining use time of mobility tools such as electric bikes and scooters in a real-time manner. Customers also need real-time alerts when these mobility tools are changing behavior patterns that might indicate theft or damage. At the same time, developers and brands have pain points such as transport device positioning, tracking, and managing devices such as shared vehicles, electric scooters and power banks. By supporting low-power modules integrated with communication and navigation, Tuya Smart is helping brands and developers also reduce the energy needed to make devices smart.
At MWC 2022 and beyond, Tuya Smart continues to expand the IoT use horizon, helping brands to achieve interconnectivity between outdoor smart devices, and users. Its one-stop solution for cellular communication and full-scenario capability for outdoor travel provides developers with the tools to tackle the challenges of outdoor IoT and bring better-quality outdoor IoT and transport devices to market. In the post-pandemic era, consumers are more eager than ever to bring the smart product experience outside. With the continuous development of outdoor IoT technology, Tuya Smart is working to make smart devices available everywhere on a user's journey.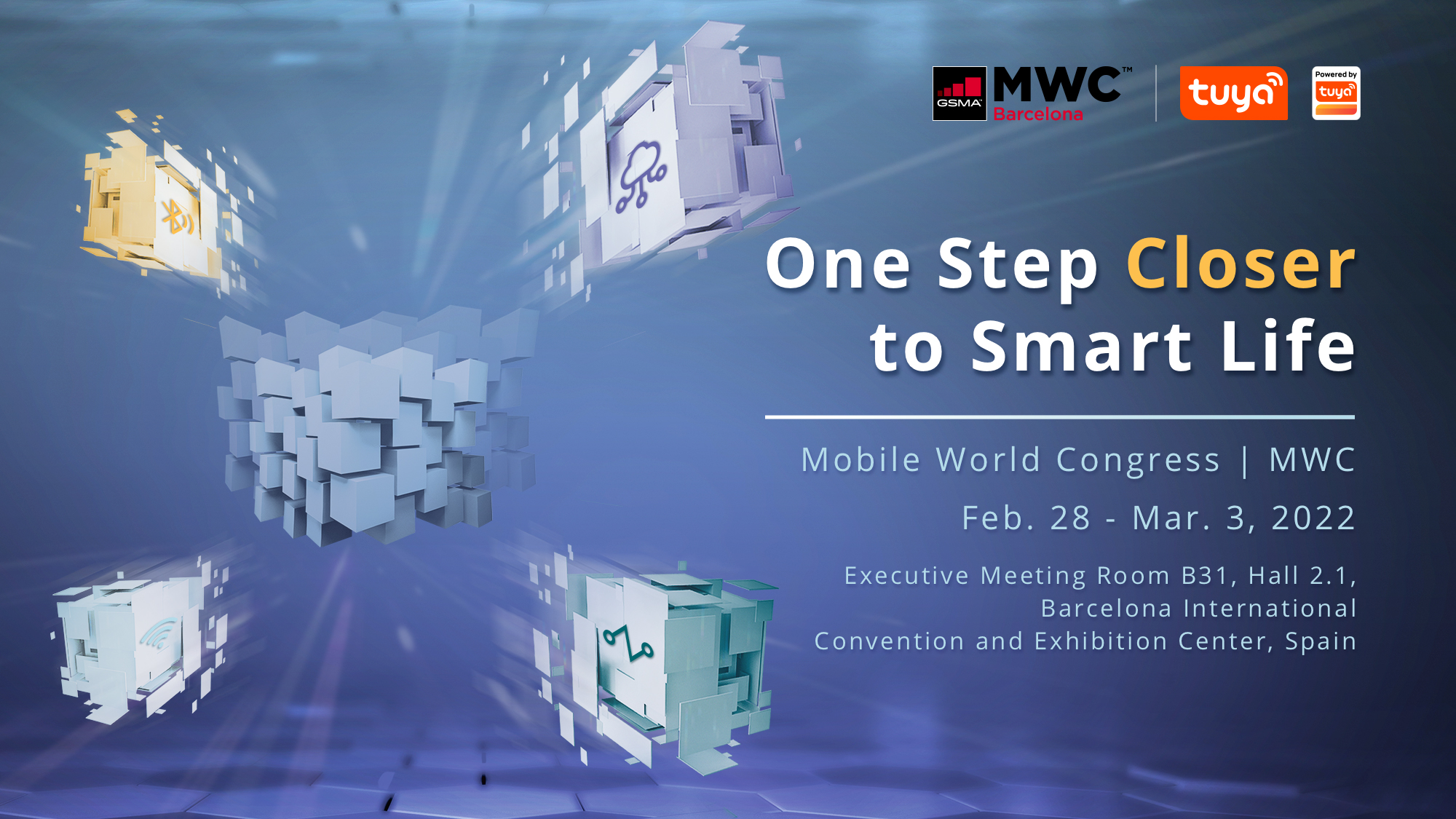 About Tuya Smart
Tuya Smart (NYSE: TUYA) is a leading technology company focused on making our lives smarter. Tuya does this through offering a cloud platform that connects a range of devices via the IoT. By building interconnectivity standards, Tuya bridges the intelligent needs of brands, OEMs, developers, and retail chains across a broad range of smart devices and industries. Tuya solutions empower partners and customers by improving the value of their products while making consumers' lives more convenient through the application of technology. Through its growing commercial SaaS business, Tuya offers intelligent business solutions for a wide range of verticals. The Company's platform is backed by industry-leading technology complete with rigorous data protection and security. Tuya partners with leading Fortune 500 companies from around the world to make things smarter, including Philips, Schneider Electric, Lenovo and many others.