The cooperation will help Rocket House develop more smart products suitable for home, hotel, and other living environments.
SANTA CLARA—Apr. 29, 2021 — Tuya Smart (NYSE: TUYA), a leading global IoT cloud platform, and Rocket House, a rising IoT star in Mexico, today announced a new partnership to fully leverage their respective advantages in technology and marketing, bringing smart products to more consumption scenarios, and creating a safer, more convenient, and comfortable living environment for consumers.
With Tuya's technology as an enabler, Rocket House has already launched seven high-quality smart products to the market, including indoor and outdoor IP cameras, door and window sensors, and sockets and dual sockets. It has also set up a showroom for clients to visit and experience its smart products and services.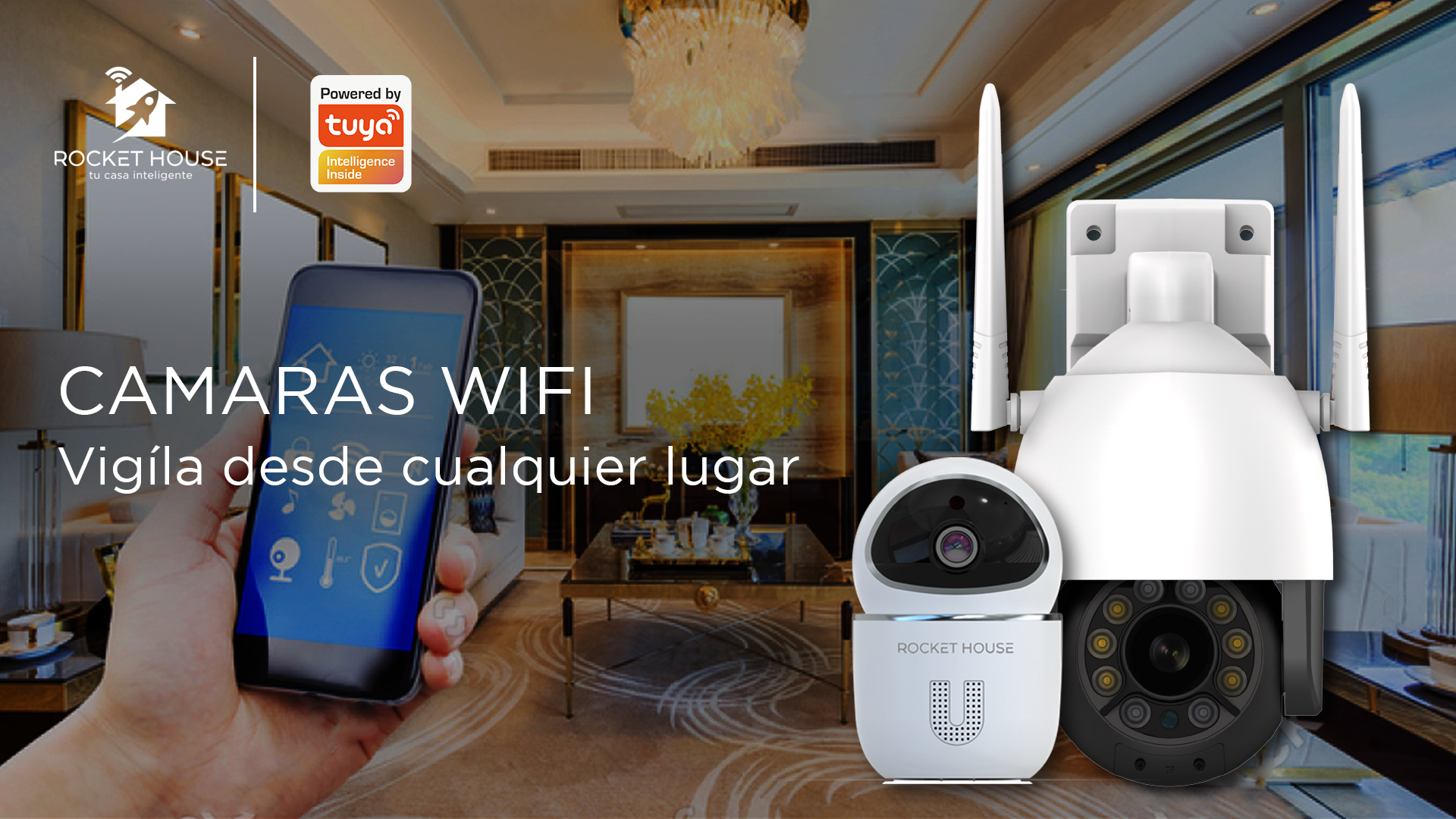 Through the partnership, Tuya will continue to provide technical support to Rocket House, enabling it to expand product categories, develop innovative smart products in line with market demand, and meet the diversified needs of consumers. Meanwhile, Rocket House will join Tuya's open IoT ecosystem, get interconnected with more than 252,000 'Powered by Tuya' products, and build an enriched interactive smart system.
In addition, the two sides will benefit from ecosystem-wide operation integration, supply chain consolidation, and data integration. Tuya's global marketing capabilities will facilitate Rocket House in bringing its smart products to other regions. Rocket House will promote its brand and enhance brand awareness in places and channels like the Mexican subway system, trains, buses, and on TV.
Jaime Mizrahi, GM of Rocket House, said, "the cooperation with Tuya improves the quality of our products, sharpening our market competitiveness. In the future, the two sides will step up cooperation to bring the smart products of Rocket House into hotels and other consumption scenarios, and to provide consumers with a feel-at-home living experience."
"Tuya is honored to join forces with Rocket House to provide Mexican consumers with premium smart products. This cooperation is conducive for both parties to explore more consumption scenarios of smart products," said Johnny Lu, General Manager of Tuya Latin America, Middle East, and Africa Region from Tuya Smart.
About Rocket House
Rocket House focuses on IoT innovation. Rocket House, along with sister brands Select Sound and Select Power, is part of a larger company with over 40 years of experience in the retail market. Select Sound supplies products such as home audio systems, speakers, professional speakers and headphones, and wired phones, of which wired phones take almost 70% of the market share in Mexico. Select Power provides connectivity products, including charging cables, HDMI, and car phone holders.
About Tuya Smart
Tuya Smart (NYSE: TUYA) is a leading global IoT Cloud Platform with a unique, all-in-one offering of cloud + connectivity + app that makes it easy and affordable for brands, retailers, and OEMs to make their products smart. Tuya's platform has smart-enabled more than 252,000 device SKUs in hundreds of categories worldwide, serving over 262,000 developers globally. Tuya is internationally operated with headquarters in the U.S., Germany, India, Japan, Colombia, and China.
For more information, please visit: Tuya's website, LinkedIn, Facebook, Twitter or YouTube.