The online conference aimed to gain a clearer picture of the IoT market in Latin America and discuss new business opportunities suitable for local development.
Bogotá, Colombia, April 23, 2021-Tuya Smart (NYSE: TUYA), a leading global IoT cloud platform, this week concluded its first-ever AI+IoT Business Conference focused on Latin America, held from April 20 to April 22, 2021. Themed "Digital Reinvention · The Path to Smart Business Transformation," the virtual conference invited more than ten industry veterans from leading organizations and companies to share insights, success stories and outlooks for the IoT industry in Latin America.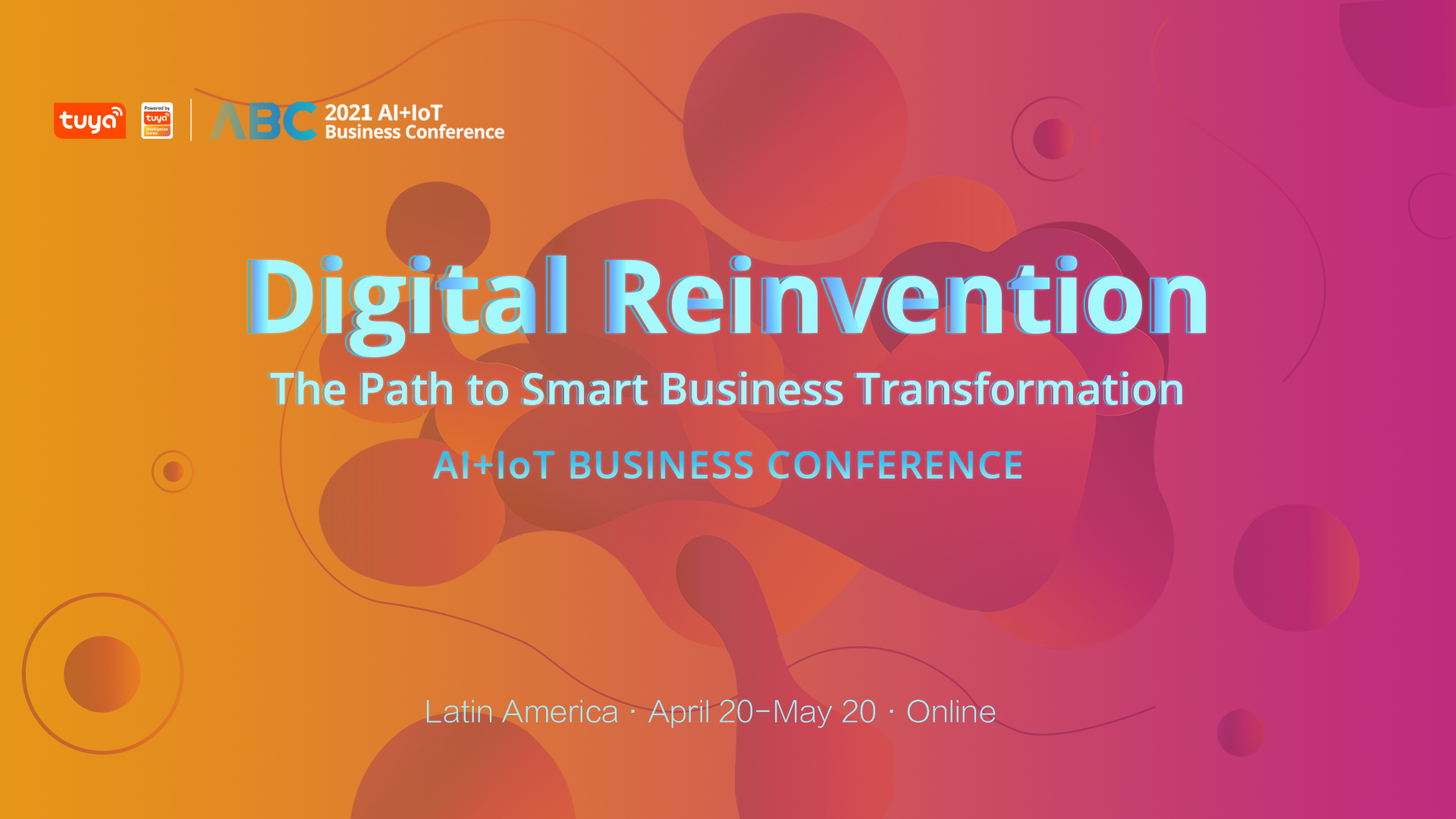 Latin America is a promising region for IoT industry development. During the conference, Alejandro Adamowicz, Technology & Strategic Engagement Director of GSMA Latin America, an industry organization for mobile network operators, remarked that "In Latin America, IoT connections will reach 1.2 billion by 2025."
Tuya Smart entered the Latin American market three years ago, establishing its regional headquarters in Colombia. Since then, Tuya Smart has helped more than 200 local brands enter the IoT industry and today thousands of stores offer smart products powered by Tuya for sale. Despite the COVID-19 Pandemic, Tuya's IoT business in Latin America has continued to grow significantly due to the Company's commitment to digitalization and IoT. Johnny Lu, General Manager of Tuya in Latin America, the Middle East and Africa remarked at the conference "Everything can be reinvented in the era of IoT. More importantly, everything will be affordable. Smart devices and IoT brings access to the mass market, not just high-end consumers. IoT is very egalitarian. " Mr. Lu also pointed out that connected smart products and embracing the power of e-commerce are of even more importance now that COVID-19 has accelerated digitalization, and that Latin America is now the fastest-growing region for e-commerce.
Thought leaders from Google, Amazon, GfK, i2GO, Nexxt Solutions, Osoji Robotics, Polymath Ventures, Tecnolite, Taurus, Tecnoshop and others spoke at the conference, with many suggesting that the Latin American market poses both unique opportunities and challenges for IoT. If the regional challenges are addressed correctly and soon, both business and users will benefit from the fast development of IoT throughout Latin America.
The three-day conference featured an expert views panel event with speakers Jeff Immelt, Chairman of Tuya America (Former Chairman and CEO of GE), Dr. Eva Na, CMO of Tuya Smart, and Alejandro Adamowicz, Technology & Strategic Engagement Director, GSMA Latin America. The speakers shared thought-provoking views about the IoT industry. "It's exciting to see that the innovations we continue to make will help enable a future where everything can be interconnected, with positive outcomes even beyond what we know," remarked Dr. Na.
To review this conference, please visit: https://www.tuya.com/events/abc/latam
About Tuya Smart
Tuya Smart (NYSE: TUYA) is a leading global IoT Cloud Platform with a unique, all-in-one offering of cloud + connectivity + app that makes it easy and affordable for brands, retailers, and OEMs to make their products smart. Tuya's platform has smart-enabled more than 252,000 device SKUs in hundreds of categories worldwide, serving over 262,000 developers globally. Tuya is internationally operated with headquarters in the U.S., Germany, India, Japan, Colombia, and China.
For more information, please visit Tuya's website, LinkedIn, Facebook, Twitter or YouTube.