The cooperation will help EPS-Connect create more systematic solutions to meet various market needs.
DÜSSELDORF—Mar. 29, 2021—Tuya Smart (NYSE: TUYA), a leading global IoT cloud platform, and EPS-Connect, a leading smart home solution provider in Hungary, today announced a new partnership to fully leverage their respective advantages in technology, marketing and channel, developing a variety of systematic solutions to meet the needs of different business scenarios.
SMARTZILLA, EPS-Connect sub-brand built upon Tuya technology, has set up online-and-offline marketing channels including online stores, has launched many types of smart products into the market, and has received encouraging feedback from consumers. SMARTZILLA is already on the smart home map.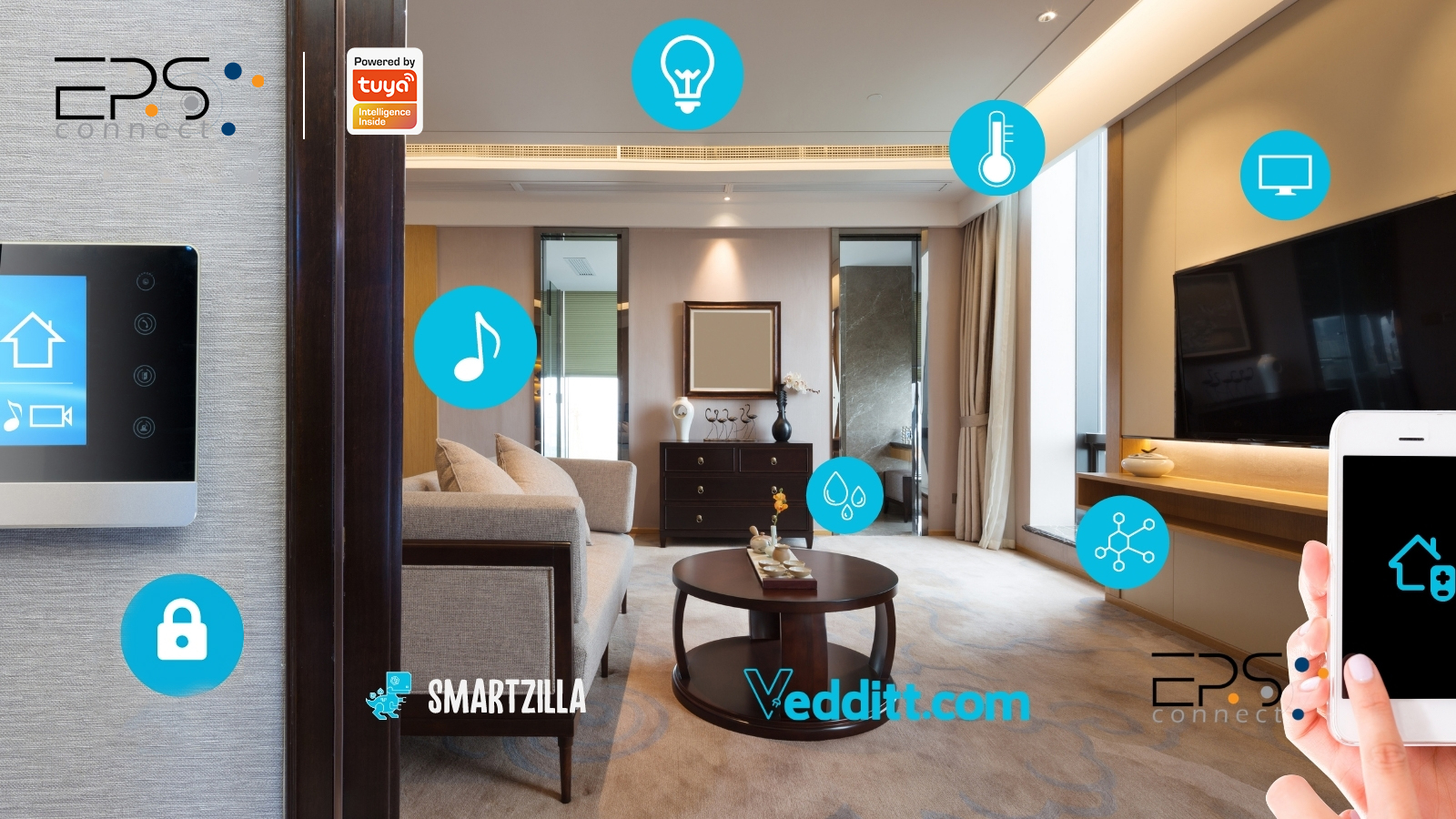 Under the partnership, Tuya will continue to support EPS-Connect with its IoT development platform and other technologies, and help in the development of more smart products catering to local consumers. Tuya Hotel, Tuya Community, and other diversified PaaS capabilities will enable EPS-Connect to accomplish upgrading and transformation from smart home appliances to integrated smart home, smart hotel, and smart office.
Meanwhile, EPS-Connect and local producers will join Tuya's ecosystem for interconnection with more than 252,000 'Powered by Tuya' smart devices, and for the creation of more smart interaction systems.
Also, EPS-Connect's market position and channel resources in Hungary will accelerate Tuya's entry into the Hungarian market, and raise Tuya's brand awareness. Working together, the companies will open the Tuya Competence Center in Hungary within the next two years.
"For us it is important to work with leading IoT companies and Tuya has developed into one of the most important global players in IoT," said Péter Ecsedi, Chief Executive Officer of EPS-Connect.
Erika Hackenberger, Chief Operating Officer of EPS-Connect, added, "we believe that, thanks to our cooperation, we can increase the use of quality smart appliances and applications in Hungary and in Europe."
"Through the cooperation, the two sides will focus on the security and protection of customer data privacy, developing more solutions in line with GDPR, and exploring more opportunities for cross-segment applications," said Tina Yu, General Manager of Eurasia Region from Tuya Smart.
Tuya welcomes you to join the AI+IoT Business Conference TED-styled Tour Events in Europe. Themed "Joint Efforts & Prosperous Growth," the events will be held online in 10 countries and languages with industry leaders sharing best practices in smart business scenarios. For more information and to register for free: https://www.tuya.com/event/abc/eur
About EPS-Connect
As a leading Hungarian company, EPS Connect International Zrt is a significant player in the new generation of IoT and cloud market for home and professional use. Since its establishment four years ago, the company has achieved remarkable growth in business volume and resources every year. Headquartered in Budapest, it also has offices in Debrecen and Shenzhen (China), and has approximately 50 employees. Its sub-brand, SMARTZILLA, was created to provide the best solutions and specialized application support to meet various needs of smart home, smart hotel, and smart office.
About Tuya Smart
Tuya Smart (NYSE: TUYA) is a leading global IoT Cloud Platform with a unique, all-in-one offering of cloud + connectivity + app that makes it easy and affordable for brands, retailers, and OEMs to make their products smart. Tuya's platform has smart-enabled more than 252,000 device SKUs in hundreds of categories worldwide, serving over 262,000 developers globally. Tuya is internationally operated with headquarters in the U.S., Germany, India, Japan, Colombia, and China.
For more information, please visit: Tuya's website, LinkedIn, Facebook, Twitter or YouTube.